Previously serving as Head of Equality for a major tech firm, Hady Mendez approached her layoff strategically and with intention. Today she is pouring into her company Boldly Speaking LLC, which aspires to expand the conversation around Diversity, Equity, Inclusion, and Belonging (DEIB) and encourages employees and leaders to play an active role in creating more inclusive workplaces. There is transformation on the other side of a lay off, and Hady Mendez shares key strategies that she applied to her approach.
My layoff story starts back on January 4th when I received an email from my former company's CEO stating that they "over hired during the pandemic" and would need to cut some jobs – effective immediately. In just a few keystrokes, life as I knew it was over. It was a scary moment, and MIJA, I PANICKED.
After the panic subsided, I had a chance to look over my severance package, and I thought about the best way to move forward. I knew one of the first things I needed to do was take a break. Work had recently been a toxic place, and I needed some "me time" to process what was happening. Less than a year after landing my dream job, I was back on the job market. The money I had saved for my retirement home in Europe was now in jeopardy. I was feeling really humiliated that this was happening to me at this stage in my career. I had so much to take action on, yet some of me still couldn't believe the situation I was in.

There's a saying my mother always used to say: "Vísteme despacio que voy de prisa." Loosely translated it means, "dress me slowly as I'm in a hurry." This saying has always reminded me that I should stop and think clearly about how I want to proceed when I'm feeling overwhelmed or in a high-stakes situation. Being thoughtful and intentional was how I decided to move forward.
Key Strategies
If you are going through a layoff as well, don't despair. Here are a few strategies that served me that I want to share with you:
Practice self-care.
Querida, you always need to take care of yourself, especially after a traumatic event like this. Keep in mind that self-care looks different for everyone. To me, it meant going on long walks multiple times a day, changing my diet to almost entirely plant-based, getting lots of sleep and rest, drinking mucha agua, and skipping alcohol. I also went on a wellness retreat at Casa Alternavida in Rio Grande, Puerto Rico, and did restorative yoga, got a massage, and walked on the beach. Girrrrl, it was divino!
Fill your cup.
An extension self-care is filling your cup. If self-care is all about taking care of you, filling your cup is all about taking care of you as it relates to others. So how did I fill my cup during this time? I made sure to stay connected with family and friends. Like when I crashed at my cousin's place in Puerto Rico for a little over a month. We did fun things like try new recipes, go bra shopping, and hit up the local vegan spot almost every day! I also kept showing up for my Hack.Diversity mentee and remained engaged in my role as a board member for organizations like Room to Grow, Pan Peru, and the ERG Leadership Conference. I needed some normalcy in my life, and these activities helped to ground me in my purpose.
Lean into your network.
I announced the Friday after I was laid off that I would get my next job from someone in my network. And I stand by that prediction. In the year 2023, that's how it's done mis amigas. My LinkedIn connections came through! They hooked me up with recommendations, endorsements, resume reviews, mock interviews, and more. I even have people in my network that send me jobs almost every day. I have others who have invested their time to meet with me, refer me for a role, and even connect me with other people at my target companies. I never expected this kindness from others. Que bendición!

Amplify your personal brand.
It's all about that brand, baby. My personal brand is about living authentically with a focus on equity and inclusion. I have been building that brand online since at least 2021 and offline for decades. I have to admit I was grateful that I had invested in shaping my brand well before I "needed it," because our brands are what allow people to get to know us, like us, and maybe even want to work with us. I have supplemented my online presence with IRL interactions at conferences and networking events. I've received lots of positive feedback on my content and the vulnerability I exhibit. These reactions have encouraged me to dig deeper and share even more of my journey and experiences.
Convert that side hustle into a full-time business.
I'm part of the Lean In Latinas Speakers & Coaches Circle. I joined in December 2022, when I was exploring the possibility of starting a speaker business after spending the last two years serving on panels and as a moderator. Then the layoff came. So what did I do? This past March, I started my own speaker business! Yes, you read right! A few months in, my business has served seven paying clients en route to doing a lot more. And that's not all – I recently shared my tips for surviving layoffs as part of a LinkedIn Learning course that will air soon. I'll be talking about my layoff journey IRL at the Lean In Latinas Take Charge Conference this coming August. Talk about going from layoff to takeoff! 🚀 Total #jefamoves.
Remain steadfast.
I've tried to remain positive and hopeful throughout this entire experience and my hope is that you will too. That doesn't mean there won't be bad days; there absolutely will be! However, it does mean that you do your best to hit the reset button each morning because layoffs are hard, and you want to show up as your best self at every turn.

Should you give up on your dream tech job?
Absolutely not! Tech is the present AND tech is the future. Tech is everywhere and part of everything. Think about all the amazing opportunities that have opened up and will continue to open up for folks in software engineering, product management, program management, product marketing, tech sales, AI, and so much more. With tech jobs growing by 13% by the year 2030, Latinas have an opportunity to infiltrate the space and become key players. Just ask my comadres at Latinas in Tech if you don't believe me.
So keep shooting for the stars! You got this hermana! Yo voy a ti.
---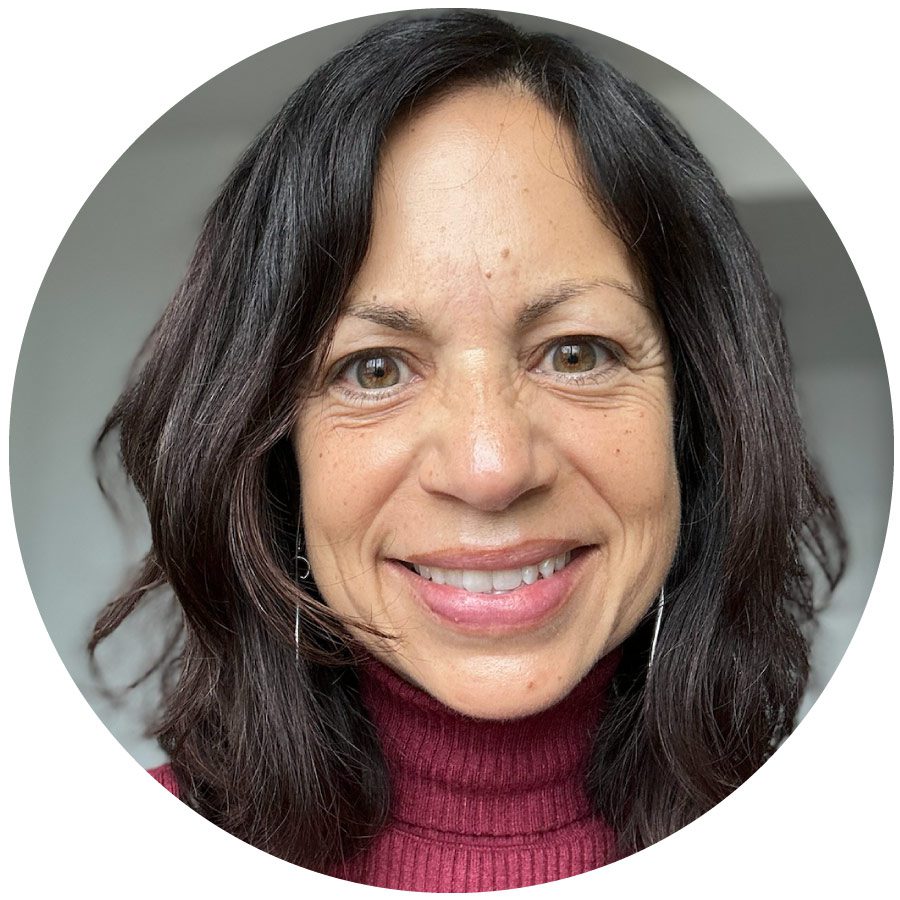 About the Author
Hady Mendez
Hady is the founder and CEO of Boldly Speaking LLC, a company that aspires to expand the conversation around Diversity, Equity, Inclusion, and Belonging (DEIB). Through her role as a speaker and facilitator, Hady encourages employees and leaders to play an active role in creating more inclusive workplaces.
Hady previously served as Head of Equality for a major tech firm, held multiple customer-facing roles in high-tech and financial services, and served as a leader across various Employee Resource Groups (ERGs).