Black History Month may be in February, but we're supporting Black-owned businesses 365 days a year. Here are some of the Black and Afro-Latina owned businesses from our own community and directory that we invite you to support!
Beauty
Pink Root products were created to help improve the transition from chemically treated and heat-damaged hair to natural hair. Products are designed to restore damaged hair and promote new growth by infusing nutrient-rich and organic ingredients into our formulations. "We don't believe in bad hair," says founder Mariel Mejia. "Just bad hair care."
Skinergy is a beauty skincare online shop focused on hyperpigmentation and hydration. Created by Dominican founder Priscilla Jiminian out of necessity, she created products made with integrity and passion; skin that looks and feels energized is of utmost importance to her.
FOR TMRW is a New York-based lifestyle house rooted in the idea that color can improve your well-being. Through founder Maia Alejandro's passion for interior design and career background in mental health, the collections are grounded in color psychology and interwoven with influences from design, art, photography, and modern culture.

Wellness
Erica A's Blended is a Black-Latina, woman-owned self-care brand that believes in providing you with high-quality products and tools for making self-care intentional and easy! We believe that self-care should be inclusive and fun for everyone while focusing on community building.
Allayya, Inc. is an Afro-Latina owned small business based in Dallas, Texas. Created by Jazmina Urriola, PhD, Allayya is dedicated to empowering the woman who is juggling it all, to put herself first more often, prioritize self-care, and support minority-owned small businesses along the way.
Project Body is a boutique fitness studio that promotes inclusivity and diversity through in-person, virtual, and on-demand fitness classes for women. They are changing traditional misconceptions in diet culture and women's bodies while helping to close the gap in terms of health and wellness for BIOPC women.
Small Business
Raices Media is a Afro-Latina women-owned and self-funded collective and marketing boutique specializing in helping businesses grow digitally. Gelsandra Guzman's and Valerie Diaz's goal is to empower and elevate communities through creative strategies, marketing campaigns, digital aesthetics, social media management and brand presence.
Velvet Canary Advisors is a business management consulting firm dedicated to implementing business transformation during change and growth. Founder Simone Castillo created VCA to streamline business processes, build financial resilience tools, and equip changemakers working to catalyze historically excluded communities.
Founded by Shannon Morales, Tribaja is a digital talent marketplace and community for underrepresented tech and startup enthusiasts, helping Latines and Afro-Latines, and other BIPOC step into their next career path. Tribaja helps companies build a diverse tech pipeline, so they can focus on their core business operations.
Foodies
Inspired by perfectly delicious, fresh produce that would otherwise go to waste, and fueled by a passion to create something culturally authentic, unique, better for the planet, and beautiful, founders Erin PonTell and Kayla Castañeda created Agua Bonita, the modern agua fresca. 100% real fruit! Traditional aguas frescas with all the flavor and none of the added sugars.
Founded by Maritza Abreu, Pisqueya offers hot sauces that spice up your life and adobo seasoning that adds instant flavor and Latin depth to any dish. Their flavors are deeply rooted in the rich soils of the Dominican Republic, but born in the U.S. like me. Every Pisqueya recipe originates from Martiza's family kitchen, operating in Brooklyn since 1986, and is given her individual love, care, and attention.
Cru Chocolate is an Artisan Drinking Chocolate Company founded in 2016 by Karla McNeil Rueda, a Honduran woman, industrial engineer, and culinary artist. Cru makes chocolate with direct and ethically sourced Cacao from Central American farmers.
Fashion
Rainy Leonor-Lake, founder and creator of MINIMO, is passionate about vintage-inspired pieces that accessorize your personal style today. She believes the key to style is tailoring fashion to match your identity. MINIMO is founded on the basis of simplicity, quality, and elegance.
GLEAM is a brand of non-RX blue light blocking computer glasses founded by Eva Lester, designed for the modern businesswoman. Gleam is rooted in empowering women to grow their businesses, careers, and side hustles with confidence and style.
Luxury loungewear and vegan leather handbag line designed by Adrienne Bailon, offering premium breathable knit sets and handbags perfect for every minimalist.
For Kids
A purpose-driven brand, Mixed Up Clothing is a children's apparel line showcasing diverse cultures. Founded by Sonia Smith-Kang, an Afro Latina who uses fashion as a lens to multicultural stories, Mixed Up Clothing sources fabrics from around the world and turns them into fun everyday wear for children.
Jayla's Hawthorne, founder of Jayla's Heirlooms, creates handmade dolls of color with the mission that every girl deserves a doll that highlights her natural beauty. Their mission is to create handcrafted, timeless, & diverse dolls so that every child deserves to feel represented.
Founded by Dr. Lissarette Nisnevich, Pequeñines is a bilingual and bicultural early childhood center providing high quality and cultural care and education to children from birth to 5 in "El Barrio" of East Harlem.
Check out these brands and so many more in the #WeAllGrow Small Business directory, where you can find hundreds of small businesses to support!
---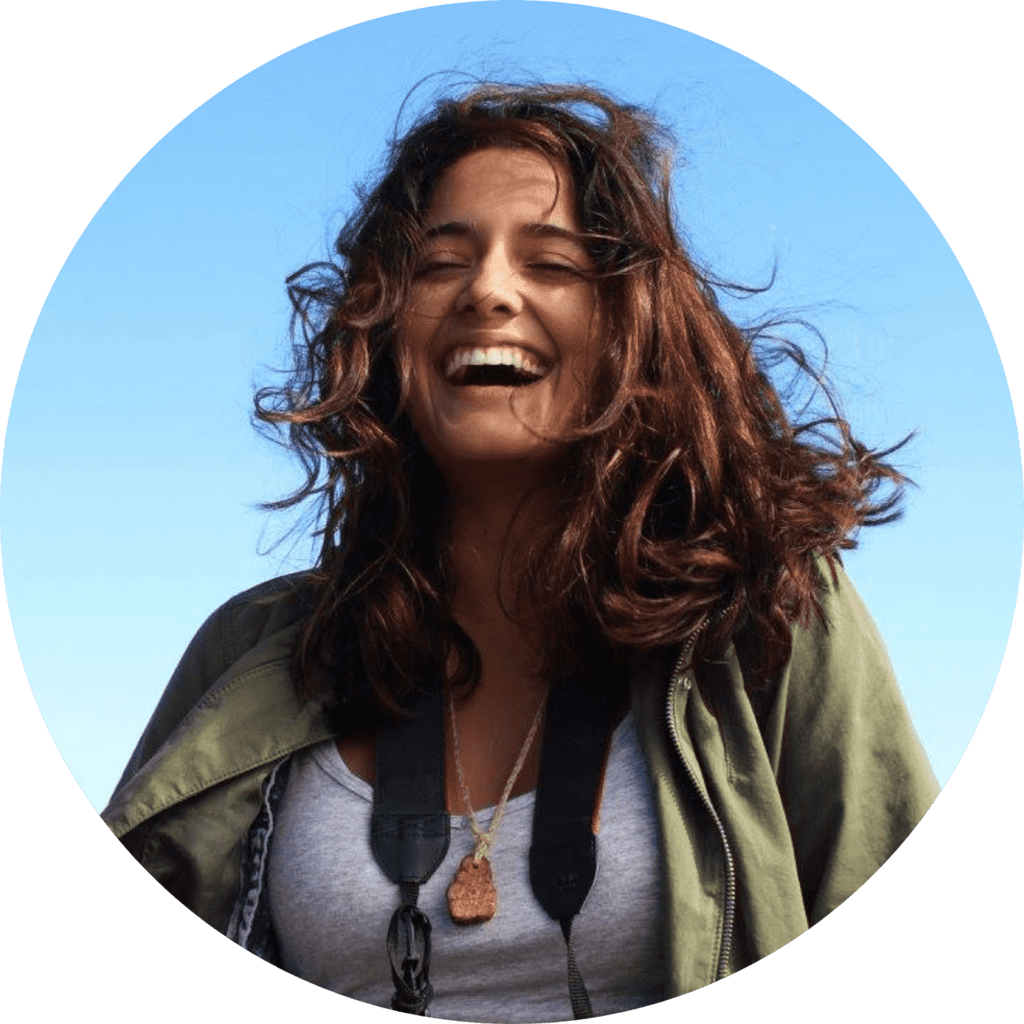 About the Author
Chantelle Bacigalupo
Chantelle Bacigalupo is #WeAllGrow Latina's Editorial Staff Writer. She is a Bolivian-American photographer, multimedia journalist, and activist based in Brooklyn, NY. Her work focuses on issues ranging across immigration, social & environmental justice, preserving Indigenous cultures, and reproductive justice. You can read more of her pieces here.