In honor of Earth Day, we've highlighted 10 powerful environmental activists in Latin America that are protecting our planet against all odds.
Earth Day is an opportunity to reflect on how we treat our planet, Mother Earth. The expectations of modern-day life make it easy to disconnect – prioritizing productivity and instant gratification over preserving our home for future generations. And the truth is, for many, the alarming environmental state of our planet does not impact us directly. However, many communities across the globe are facing a stark reality that could soon impact us in the same way if we don't listen.
In honor of Earth Day, we have highlighted a list of 10 powerful environmental activists in Latin America that are protecting the land against all odds. May they inspire and motivate us to reflect on this day and reconsider the environmental impact of our decisions every day – not just every April 22nd. We celebrate the courageous voices of these women that have sacrificed so much for the future of our planet. 
Nemonte Nenquimo
Nemonte Nenquimo is an Indigenous Waorani leader from the Ecuadorian Amazon who led a campaign and legal action that protected 500,000 acres of the Amazonian rainforest and Waorani territory from oil extraction. Her leadership and the lawsuit set a legal precedent for Indigenous rights in Ecuador, and other tribes are following in her footsteps to protect the rainforest from extractive industries.
Francia Márquez
Francia Márquez is an Afro-Colombian activist who organized a protest march of 80 women of La Toma and stopped illegal gold mining on her ancestral land. After a career as a social activist for Afro-Colombians and climate justice, Francia Márquez Mina decided to run for the vice presidency — and won in 2022. Her mission is for global superpowers to pay for reparations.
Berta Cáceres
Berta Cáceres was an Indigenous Lenca woman who won the Goldman Environmental Prize in 2015 for a grassroots campaign that successfully pressured the world's largest dam builder to pull out of the Agua Zarca Dam" in Hondura's Río Gualcarque region. Unfortunately, her tireless efforts to defend the Lenca people's habitat and rights made her a target of death threats, and she was murdered in 2016. Fellow activists continue her enduring legacy, fighting destructive development and standing up for the rights of the Lenca people.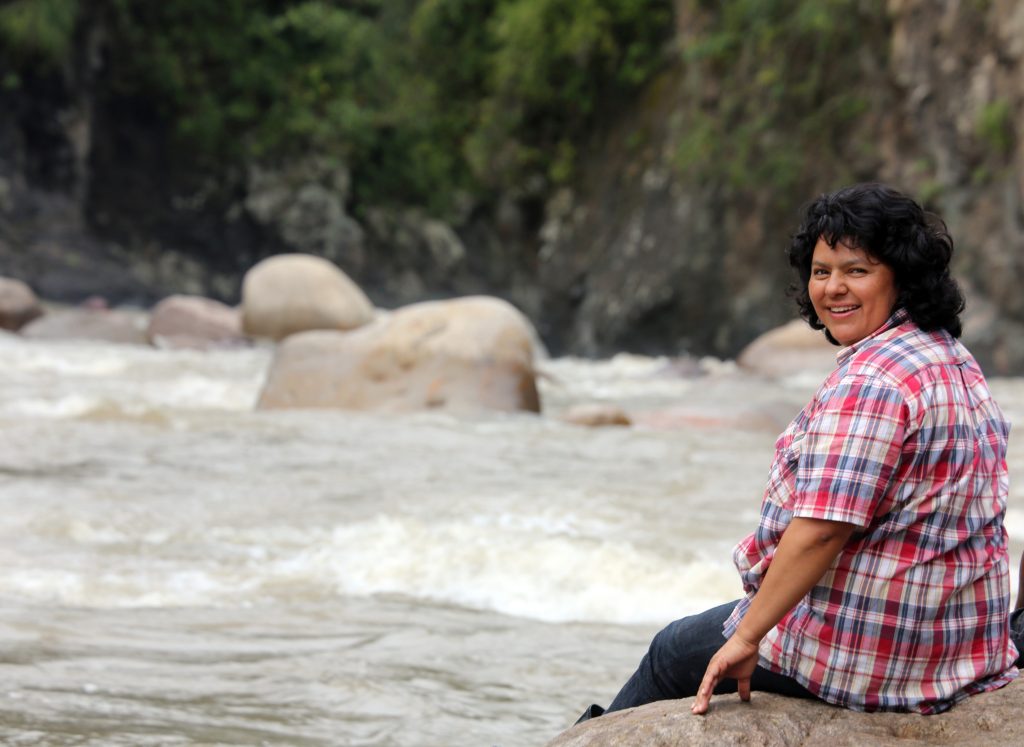 Maxima Acuña
Máxima Acuña is a Peruvian subsistence farmer and environmentalist who stood up for her right to live on her land wanted for a new mine, the Conga Mine, enduring years of violent intimidation by Newmont Mining Corporation and Buenaventura. In 2014 the courts ruled in Acuña's favor, and the Conga mine has not moved forward. Her efforts led her to receive the 2016 Goldman Environmental Prize.
Xiye Bastida
Xiye Bastida is a 19-year-old climate justice activist from the Otomi-Toltec Indigenous community in Central Mexico fighting for a more inclusive climate movement. She is an organizer with Fridays For Future and the co-founder of Re-Earth Initiative, an international youth-led organization that focuses on highlighting the intersectionality of the climate crisis.

María Blanca Chancoso
María Blanca Chancoso Sánchez is a Kichwa-Tavalo leader who began with a bachelor's degree in educational sciences and used her fluency in Spanish and Kichwa to organize the local communities. As a pioneering leader of the Indigenous movement, her organization Confederation of Indigenous Nationalities of Ecuador (CONAIE), was called to fight against unsustainable resource exploitation.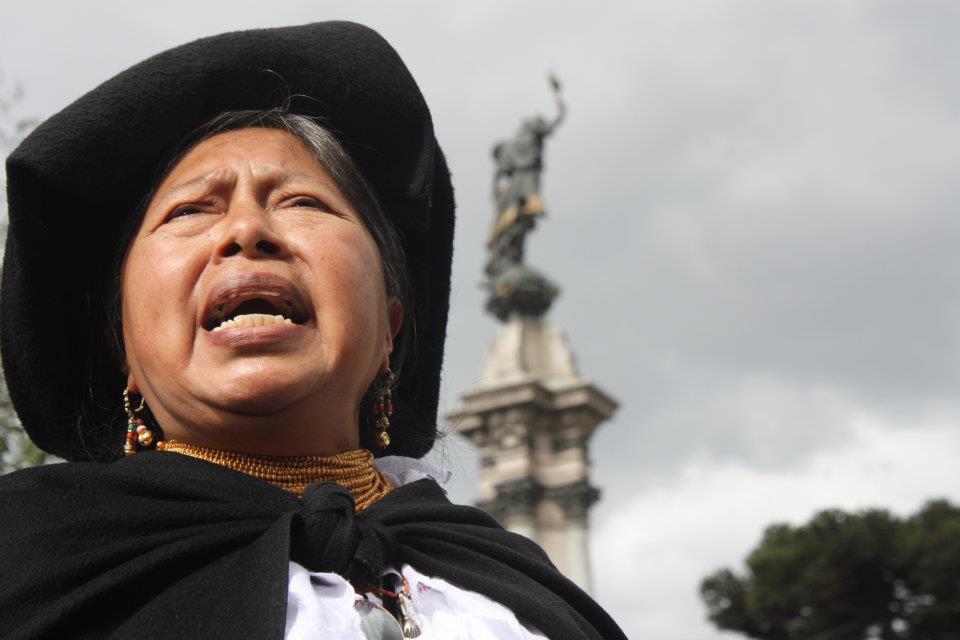 Nina Gualinga
Nina Gualinga is a Kichwa Indigenous rights and environmental rights activist campaigning against oil, mining, and logging industries from destroying the Kichwa peoples' territory in the Ecuadorian Amazon. The 27-year-old activist has played a central role in Mujeres Amazonicas — Amazon Women — a movement of women from six Indigenous nations (the Kichwa, Shuar, Achua, Shiwiar, Sapara, and Waorani).
Elisa Loncón Antileo
Elisa Loncón Antileo is a Mapuche linguist and Indigenous rights activist in Chile elected as one of the representatives of the Mapuche people for the Chilean Constitutional Convention. A brilliant woman and distinguished academic with two doctorates, she has spoken about love and listening to each other.
Yolanda Garcia Loango
Yolanda Garcia Loango is an environmental activist who witnessed the terror brought by herbicides used in the lush Colombian rainforest executed as part of the United States' War on Drugs. To aid her people, she led a movement in her native Colombia to end a national aerial fumigation campaign impacting Indigenous, campesino, and Afro-descendant communities.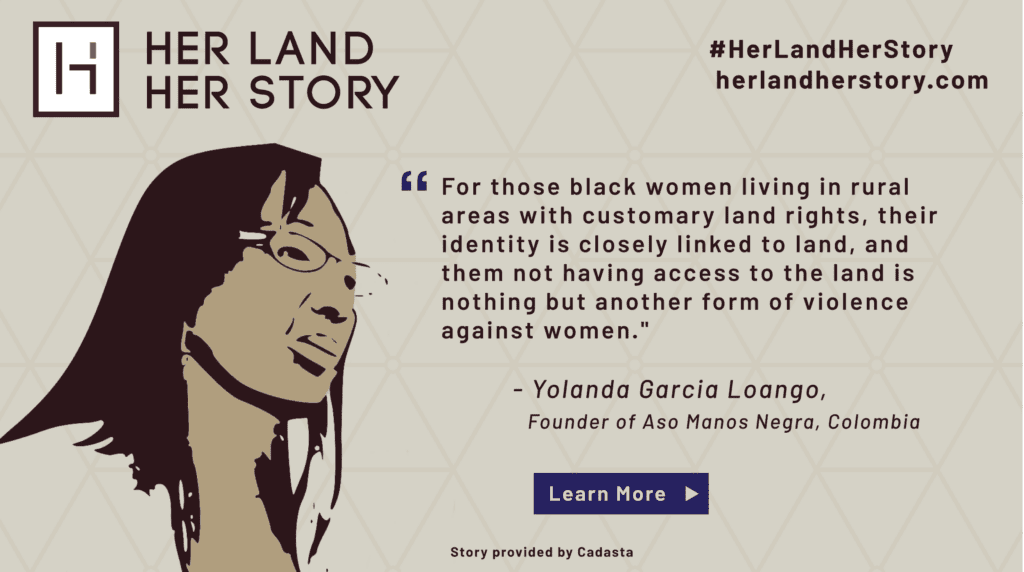 Bertha Zúñiga Cáceres
Bertha Zúñiga Cáceres is a Honduran activist and daughter of the late Berta Cáceres, who continued her mother's legacy of environmental justice. Sometimes called Bertita, or Little Bertha, suspended her graduate studies and went to work on two fronts: to find and bring her mother's killers to justice and to continue her mother's fight against the dam and for a more general social justice.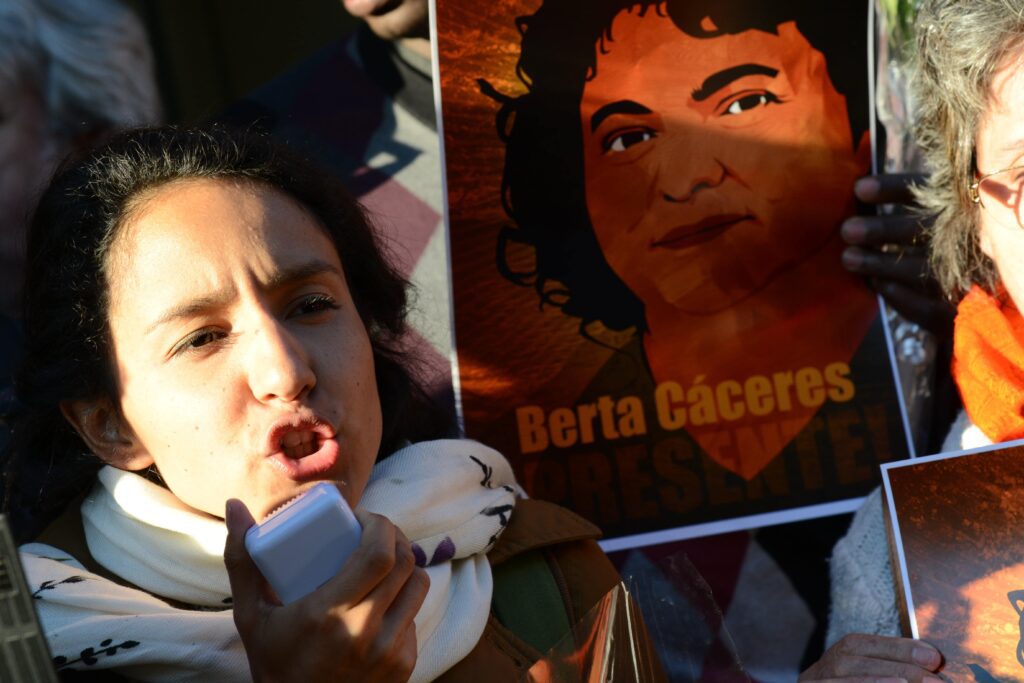 ---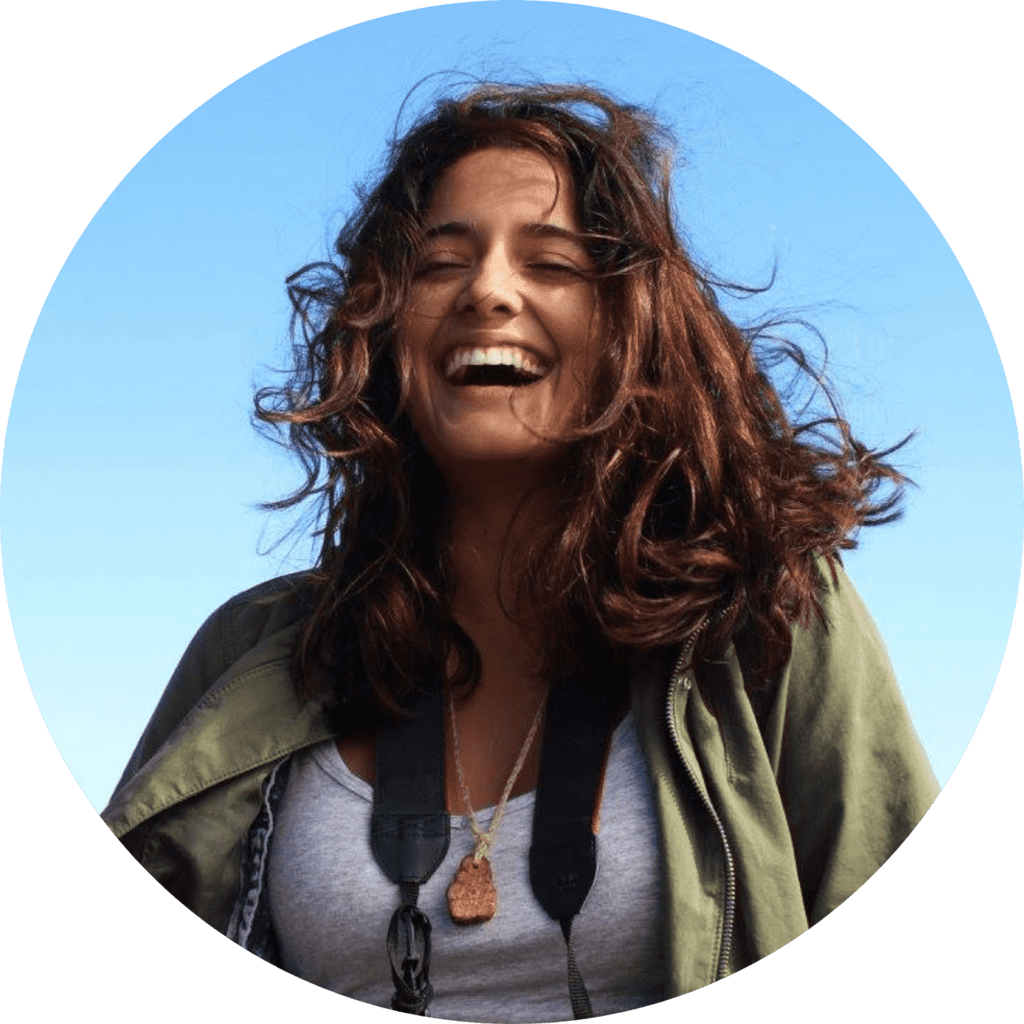 About the Author
Chantelle Bacigalupo
Chantelle Bacigalupo is #WeAllGrow Latina's Editorial Staff Writer. She is a Bolivian-American photographer, multimedia journalist, and activist based in Brooklyn, NY. Her work focuses on issues ranging across immigration, social & environmental justice, preserving Indigenous cultures, and reproductive justice. You can read more of her pieces here.