Coffee is a significant aspect of our Latine traditions in the home, so here are 19 Latina coffee brands for you to enjoy en casita.
So many of us grew up sharing cafecitos with our family in the kitchens and in our communities. In honor of your familias coffee rituals (or maybe reimplementing them), we want to provide Latina coffee brands to go with it. Whether you love to grind some fresh coffee or prefer a quick fix to attend to all the responsibilities of your day, browse through the array of inspiring brands we've listed created by Latinas, for Latinas. Order your next cup of cafecito to enjoy while knowing you've also supported a fellow Latina.
ALTimpact Coffee – ALTimpact Coffee is passionate about crafting exceptional Peruvian coffee while making a positive impact on the environment and communities they serve. They believe that great coffee starts with responsible sourcing, so they work closely with farmers worldwide, building long-term relationships based on fair prices and sustainable practices.
Atabey Coffee Roasters – Atabey is a specialty coffee roastery founded by Ana Nouel. They are on a mission to introduce the world to the exquisite flavors of single-origin Dominican coffee while supporting fair trade practices. Inspired by the Taino goddess Atabey, symbolizing the spirit of mother earth and water, Atabey Coffee Roasters is a tribute to their land and its rich coffee heritage.
Café Metzli – Founded by Lupita Sanchez, Café Metzli is a coffee brand that aims to promote Mexican coffee and recognize and appreciate local farmers' hard work and commitment to ensuring they provide the world with great quality coffee. They empower the farmer to improve the quality and quantity of their production, improve their living standards, and train a vibrant future generation of coffee producers.
Café Santo – Founded by Pilar Castañeda and Marlon Gonzalez who dreamt of opening a space to gather the community around self-expression through art, food, music, and fashion. Together in 2016, they created Café Santo to honor the work and countless hands who play a role in cultivating some of the best beans available throughout Latin America from seed to cup of coffee. Café Santo collaborates with artisanal food makers from Oaxaca and Latinx community members in Los Angeles to continue to share the rich culture of Mexico and LA's unique flavors.
Café Soñe – Co-founded by Anahi Castaneda, Café Soñe is more than a coffee brand; it's a movement. They are on a mission to introduce the world to the exquisite flavors of Mexican coffee and forge a hub where dreamers unite and flourish.
Casa Dos Chicas Cafe – The Founders of Casa Dos Chicas Cafe, Ana Ocansey-Jimenez and Oneida Franco, met through a mutual passion for accounting and became lifelong friends through their passion for great coffee. The result has been a quest to uncover the best ways to grow, source, roast, and prepare coffee to bring each bean to its fullest potential.
Cipota Coffee – Founder Gardenia Rosales' passion for coffee started as a vivacious little seven-year-old when she would wake up to help her dad brew coffee for the family. Founding Cipota Coffee is a personal endeavor near and dear to her heart. In fact, Cipota is slang for 'girl' in El Salvador – an endearing term she was called daily as her Salvadoran parents shouted for cafecitos and pan dulces! She has dedicated her life to trying specialty coffees around her hometown of Los Angeles and any places she has traveled.
Del Cid Coffee Co. – Finca Del Cid in Guatemala has been around for generations. This one, ran by Herceny Del Cid and her mother, are the first women to run the farms. Herceny's innovative and risky ideas have brought her family's coffee to places never imagined, and directly to your cup. As a family, their goal is to give you the finest coffee, grown with care, dried with love and roasted with flavor.
Dhalia Coffee Co. – Founder Natalia Alcazar named her coffee company after the Dahlia, Mexico's national flower. They aim to provide their customers with high-quality, ethically sourced, fresh-roasted coffee. They strive to source beans from importing partners that align with their values to ensure that coffee producers/farmers are properly compensated for their part in the coffee supply chain.
Dollar and a Bean – Founder Elisa Meza is a Latinx-Pinay woman growing a business from a place of passion and abundance instead of always being focused on the ways society creates barriers for people. They roast culturally rooted small-batch coffee, 10 lbs. at a time, with your culture in mind, free of judgment and jargon.
Las Perras Cafe – Founder Andrea Arana launched the first Latina-owned specialty coffee sourced in Houston, Texas. Harvested from micro-lots in Latin America, this delicious coffee is roasted weekly for all to enjoy for pick-up or local delivery.

Little Waves Coffee Roasters – Founded by husband-wife duo Areli Barrera Grodski and Leon Grodski Barrera, Little Waves Coffee Roasters is an impact-driven group of thinkers, dreamers, and doers who delight in the enduring power of coffee as a shared experience. By making small, determined reverberations through sourcing, roasting, and brewing, they add our open-hearted energy to the tides that uphold the beauty of coffee.
Pure Joy Coffee – A pandemic baby founded by Chris Diamantakis and Delia Visbal, this coffee brand offers everyone a moment to sit still and enjoy the warm aroma of the lush mountains of Colombia. They are inspired by Colombia: the aroma of its coffee, the kindness of its people, the uniqueness of its culture, the beauty of its landscape, and its immense biodiversity.
Progeny Coffee – Progeny was founded at the heart of Colombia by Maria Palacio, born and raised in a coffee plantation in the Quindio region, the famous coffee region of Colombia. Growing up, she built a passion for coffee and a deep relationship with growers, allowing Progeny Coffee to bring the most premium coffees to the market.
Querida – Founded by Hanny Suarez, Querida is a Colombian coffee brand created for and by women. It celebrates and uses femininity as a tool for inclusion, empowerment, and positivity, creating emotional and physical well-being. This project came from a woman's personal experience with her body and mental health.
Scary Good Coffee – Founder Nancy Alvarez is on a mission to provide a fuller coffee experience delivered to your home and to change the representation of women, particularly women of color, in the coffee industry while making it more inclusive for all.
Tasa Coffee Roasters – Tasa Coffee Roasters is owned and managed by Jackie Marquez, the proud daughter of Mexican immigrants. She is a lifelong Chicagoan who had the idea for Tasa Coffee during the height of COVID in early 2020. They are a Latina-owned & woman-forward business that seeks to share their love of specialty coffee and delicious food with their customers.
Xula Mexican Coffee– Founded in 2017 by Nelly Garcia, a native of Michoacán, Mexico, Xula Mexican Coffee combines passion and culture to produce specialty products with the highest quality ingredients. The humble beginnings of Xula started in Garcia's kitchen with her homemade muffins. After years of hard work and collaboration, the business has since expanded to provide a variety of products, including specialty Mexican coffees, artisan chocolates, and baked goods.
Yipao Coffee Roasters – Founded by Maria Bahamon named the coffee brand Yipao Coffee as a tribute to a beloved character in Colombian coffee culture. Every cup of Colombian coffee enjoyed by millions of people around the world is due to the effort of men and women who count on the help of an irreplaceable companion.

Are there any other coffee brands that didn't make the list? Let us know in the Amigahood, and if you haven't put your business on our radar by adding it to our Small Business Directory, the only one of its kind, where you can discover over 600 product-based and service-based businesses!
---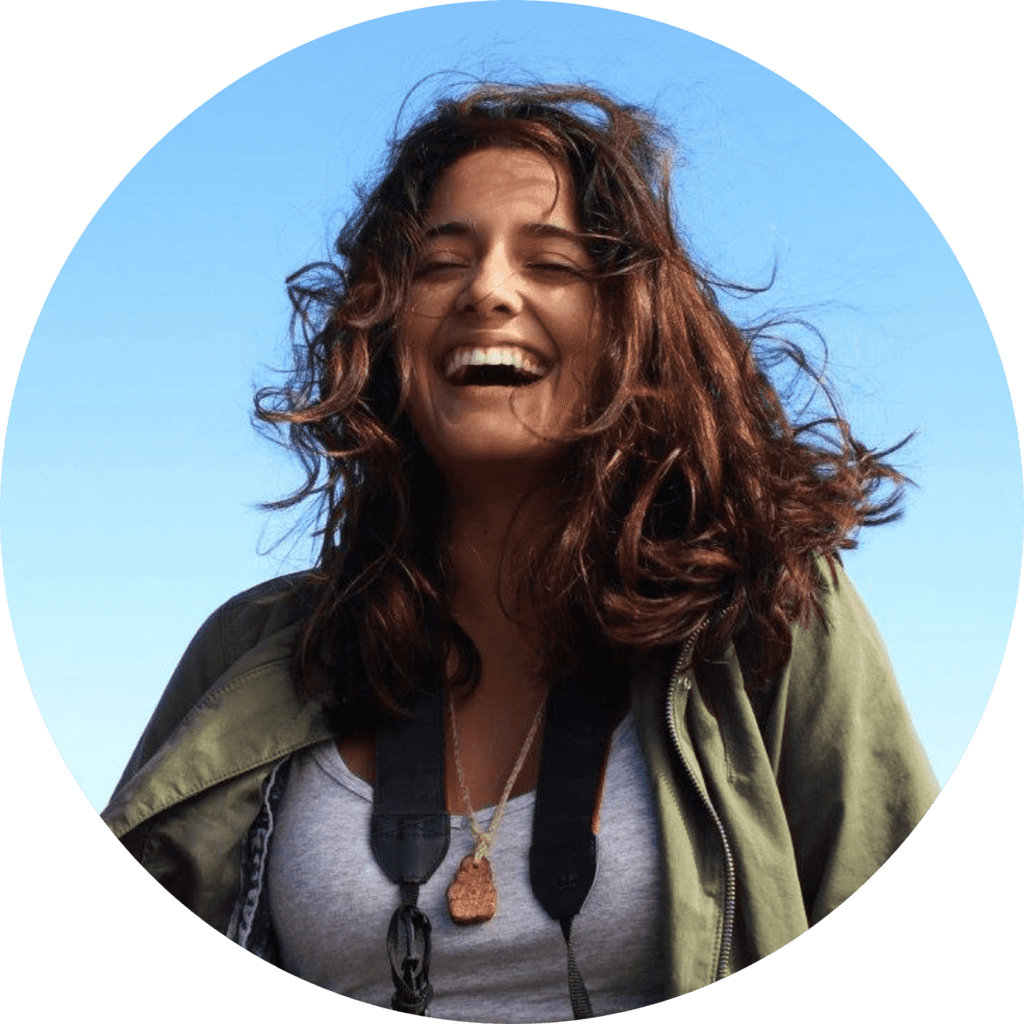 About the Author
Chantelle Bagilupo
Chantelle Bacigalupo is #WeAllGrow Latina's Editorial Staff Writer. She is a Bolivian-American photographer, multimedia journalist, and activist based in Brooklyn, NY. Her work focuses on issues ranging across immigration, social & environmental justice, preserving Indigenous cultures, and reproductive justice. You can read more of her pieces here.