We have been metabolizing deep grief and rage since news broke last week that the Supreme Court struck down Roe v. Wade –  a landmark reproductive rights ruling that guaranteed the right to abortion. For many, our ancestors have already faced the painful truth of such a decision: a reality where denying access to legal abortion does not prevent women and people with uteruses from having one, it just increases their risk of having one under unsafe and potentially deadly conditions. 
Our bodies carry the genetic memory of desperation, fear, and isolation from a time when our mothers' and grandmothers' had little autonomy over their bodies. A choice rooted in something that is no one else's business but their own. And while many of us are the first in our lineage to access safe abortions in this country, stigma has lingered in the Latine community.
If we are going to win the fight to protect our reproductive rights, things need to change. We vow to show up for this change consistently. #WeAllGrow commits to tapping into our resources to support the reproductive justice movement and cultivate a safe and supportive space for our community through these times. We are unapologetic in our stance – you can learn more below.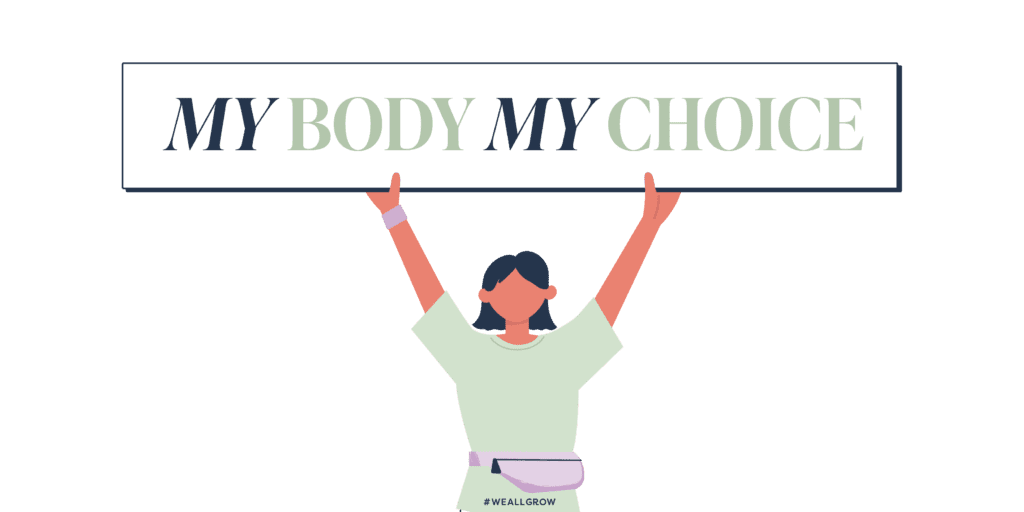 Where We Stand:
1. We commit to using our platform as a safe haven for those seeking support, education, and space as we navigate this new era, and will take action to ensure its continued safety.
2. We refuse to remain silent in the face of harmful policies that have stripped away a fundamental right from women and people with uteruses.
3. We preserve our integrity by carefully vetting potential corporate and community partners to ensure they are in alignment with our stance on reproductive justice.
4. We stand by all people impacted by the Supreme Court's decision, including cis women, trans women, and people with uteruses, as well as those who love and support them.
5. We believe abortion is fundamental healthcare and a human right. We will continue to collaborate with local and grassroots organizations to make it accessible once again.
The wound is still fresh, and our hearts are still broken. Storytelling is how we stay connected, stay grounded, and continue to sustain the fire that fuels this movement. Our commitment to providing a safe space for you is our top priority. If you need a space to share your thoughts and feelings, we have created a digital home for you in AMIGAS, which is always free for you to join here. We stand with you in this lucha for all of us, our ancestors, and future generations.