Today millions of people in the U.S. face a reality that our ancestors thought our generation would never have to face. A reality where our mothers and grandmothers had little autonomy over their bodies. A reality where safe abortion was inaccessible, and people died trying to get one. We are outraged and heartbroken that after almost 50 years, the Supreme Court has taken a step backward by striking down Roe v. Wade, the landmark ruling that had guaranteed the right to an abortion.
The ruling came over a month after the leak of Justice Samuel Alito's draft opinion disclosing that the U.S. Supreme Court was prepared to overturn Roe v. Wade in the pending Mississippi abortion case. It's a decision that contradicts U.S. opinion polls showing that most of the U.S. population favors legal abortion in all or most cases.
So what does this decision mean, exactly?
The impact of this ruling will vary from state to state. If a State's constitution does not already protect abortion, it has the power to decide if to restrict or ban abortion altogether. Many states already have abortion bans in the books that are no longer blocked by Roe v. Wade and will immediately enact the ban in the coming days. Below is an image that maps out the possible future of abortion access in this country.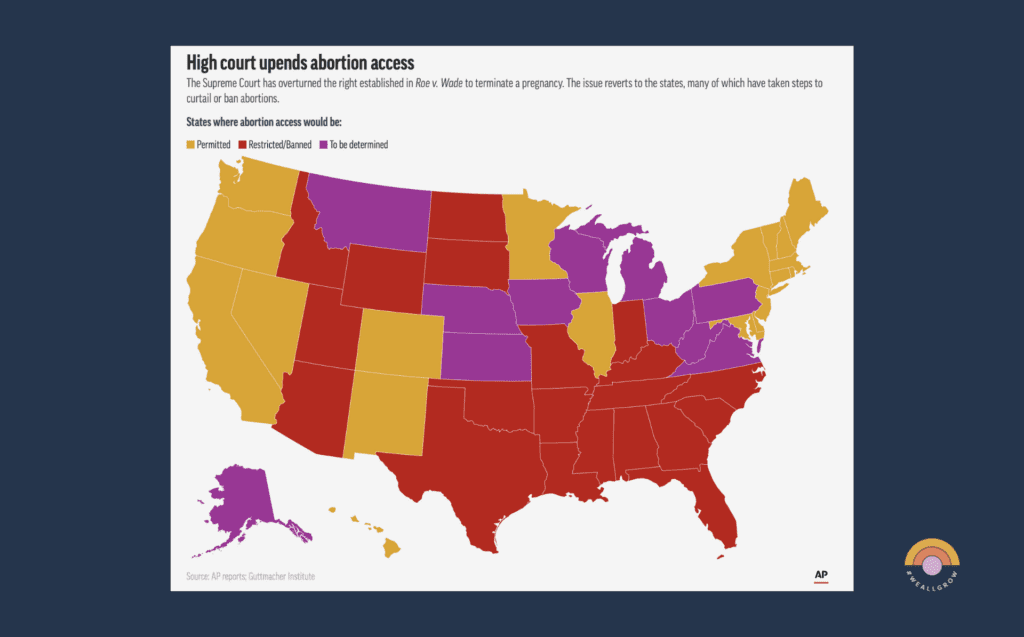 Who will face the most significant impact?
Access to abortion care is central to the health and human rights of women and pregnant people. With more than half of the States likely to ban abortion, it leaves entire regions of the country without access to this reproductive service. These 'abortion deserts' disproportionately impact people of color more than their peers, leaving them to experience higher poverty rates. In fact, ​​60% of people obtaining abortions are people of color.
Sure, you can travel out of state to get an abortion. But depending on where a person lives, they may have to drive up to 500 miles to the nearest abortion clinic. The extent of this travel isn't easy. First, you need a car, extra money, and the privilege of taking time off work. Unfortunately, these are all factors that many lower-income people of all races don't have access to.
Abortion funds have been filling the gaps in abortion care while the government increasingly acts on its patriarchal priorities. Community-driven abortion funds across the country have provided financial and logistical assistance. These funds have provided funding, travel, lodging, and even emotional support to people lacking the resources to access this reproductive right.
But now, they are facing an increased threat with the overturning of Roe v. Wade. For example, The Texas Equal Access Fund (TEA Fund), which funded over $600,000 for abortion access last year, has decided to pause funding until further notice due to the potential risks the court's decision poses to abortion funds in Texas. They fear the abortion fund staff and volunteers could be at risk of arrest and involvement with the nation's racist criminal justice system.
"As a Black, Indigenous, and People of Color-led organization, we are holding the weight of this. Our decision to pause funding has been one of the hardest decisions to make, especially now," they shared with their community via their weekly newsletter. "This is what extremists have been working towards for decades, but we are ready to fight for Texans' right to access abortion."
In the meantime, while they gain clarity about implications during this funding pause, the TEA Fund will be focusing on expanding other advocacy programs within their organization.
Now what?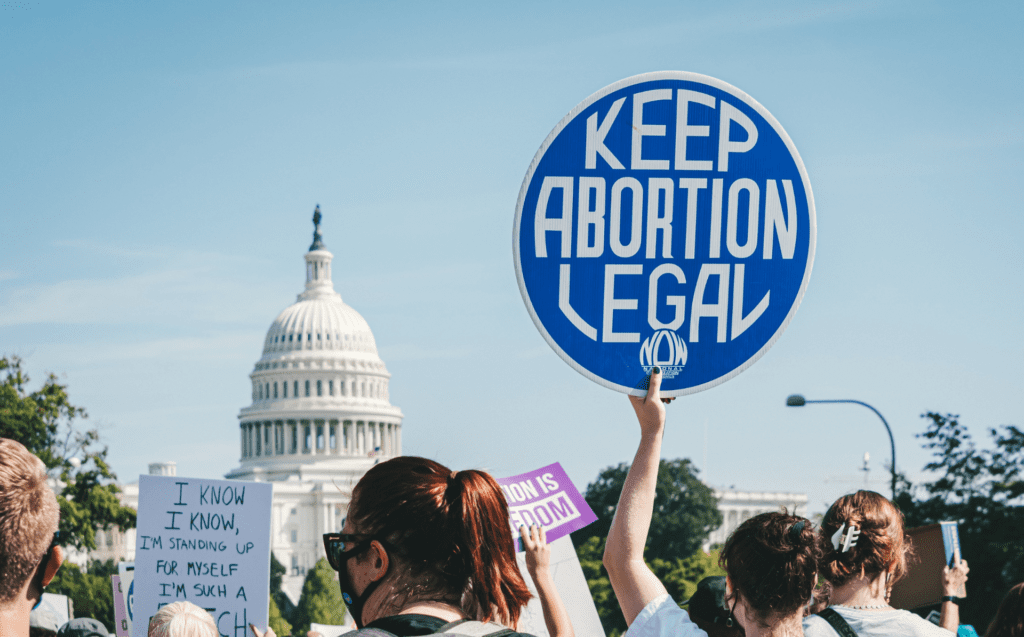 Let's not forget – we know how to put up a good fight. The U.S. was among the global leaders on reproductive rights when it legalized abortion in 1973. In fact, Roe v. Wade served as inspiration for Latin America's Green Wave movement, which has opened up abortion access throughout the region. In addition, the Marea Verde, or Green Wave women's movement, has tirelessly fought to deliver groundbreaking reforms on reproductive rights, such as successfully decriminalizing abortion in Argentina, Mexico, and Colombia. We succeeded once and will do so again.
We will not be fooled. This issue is not about babies or taking care of people. If it were, Southern states would be tirelessly searching for ways to drop the Black maternal mortality rate. There would be comprehensive sex education in all schools. There would be affordable childcare options. There would be paid parental leave when a family brings a new soul into this world.
Forced birth is the result of misogyny. It's a response to the fear of women and people with uteruses gaining economic and political power. So tap into your community to heal, reach out to local government officials to demand change, connect with local abortion funds to support, and fuel each other's fire in the fight to protect our bodies, rights, and power. Just remember to take care of each other in the process.
"This is not something that is going to be solved in a day, or in an election, or in a year. So we've got to strap in. This is a generational fight," said Rep. Alexandria Ocasio-Cortez (D-N.Y.) to abortion rights supporters outside the Supreme Court after news broke.
This generational fight requires us to reach back as we look forward. In addition to fighting on the front lines of our political climate, we must also arm ourselves with our lineage's ancestral wisdom and power. Fighting also looks like rest. Fighting also looks like immersing ourselves in our community. Fighting also looks like healing. Fighting also looks like reclamation. In this lucha, we need to fight on all landscapes – political, spiritual, and everything in-between – as we demand our rights to exist on our own terms. This fight is for ourselves, our ancestors, and our descendants.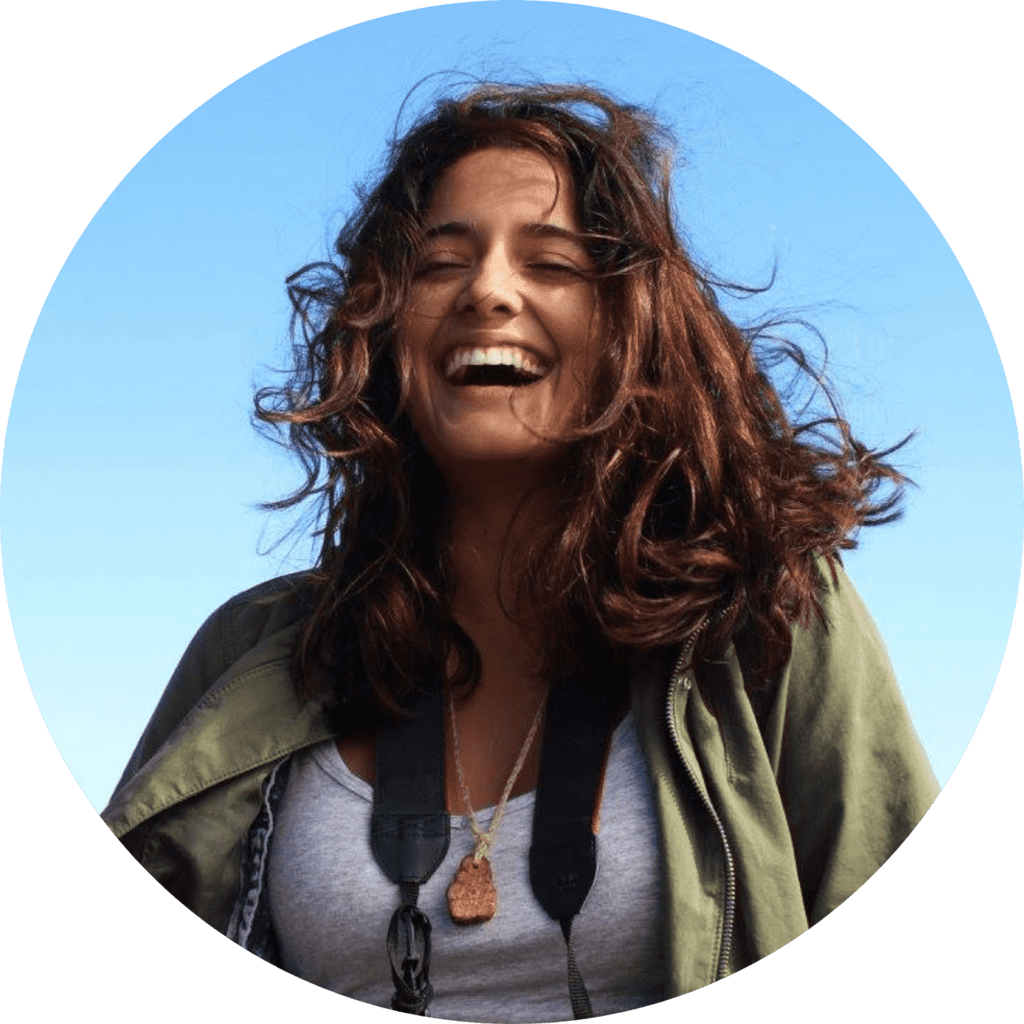 Chantelle Bacigalupo is #WeAllGrow Latina's Editorial Staff Writer. She is a Bolivian-American photographer, multimedia journalist, and activist based in Brooklyn, NY. Her work focuses on issues ranging across immigration, social & environmental justice, preserving Indigenous cultures, and reproductive justice.