The world premiere of Bronx-Dominicana playwright Julissa Contreras' play Vámonos on Off-Broadway is paving the way for the Latine community in the theatre world.
The world premiere of Bronx-Domincana playwright Julissa Contreras' play Vámonos on Off-Broadway is making waves in the theater scene. Produced by INTAR Theater Company and the Radio Drama Network, the play is set post 9/11 in the Bronx inviting the audience to understand how immigrant families, like the Torres', are directly woven into the American fabric. Though our community is often tracked into lower socioeconomic statuses, our contributions to this country are as valuable as a wealthy white billionaire; we lose loved ones to war too. The bilingual play also boasts an Afro-Latine cast and crew authentically portraying the nuanced Afro-Latine experience.
Contreras, who has been writing since she was 19, wanted this play (which has now been extended to June 4th) to lay out how gender norms, anti-blackness, and media influences (to name a few) directly impact how we assimilate into American culture.
"My community doesn't always receive a transparent and raw version of their stories and Vámonos definitely blows the lid off to put you right at the center of our experience. For so long I've watched my community try to fit in and find inspiration in stories that are defined as 'American classics' that center white stories. Yet, Latiné folx have been here for quite a long time now – at what point can our stories be American classics, too?"
We had a chance to chat with the talented playwright and learn more about what it took to get to this monumental moment. For other Afro-Latinas navigating the theater world, she also shares her inside tips to find success in an industry not built for us, while staying authentic to your roots.
Interview has been edited for length and clarity.
What is the significance of an Afro-Latina playwright debuting on Off-Broadway with an Afro-Latine cast?
It's a beautiful moment to have Vámonos go up in a season where I'm one of three Afro-Latinas whose work is being produced Off-Broadway. And that, in addition to the multitude of other performances and shows that go up in other theaters that are considered Off-Off-Broadway. Afro-Latine artists exist in the sort of pulse of not being able to break through beyond this Off-Off-Broadway world. So, to have three Afro-Latinas at the same time Off-Broadway officially is really huge! The industry is going through 60% fewer sales than it had previous to COVID, so it seems like it's fickle and dying, even when Broadway is considered the Hollywood of stage performance. It's interesting how at this moment both Black and Brown folks are starting to create work that invites audiences who traditionally weren't marketed to. So while we've been in theater forever, we are emerging at this moment where even the industry has to ask itself, who is our audience? And how are we making ourselves accessible to everyone? That here we are, ready. We've been here. Come meet our audiences.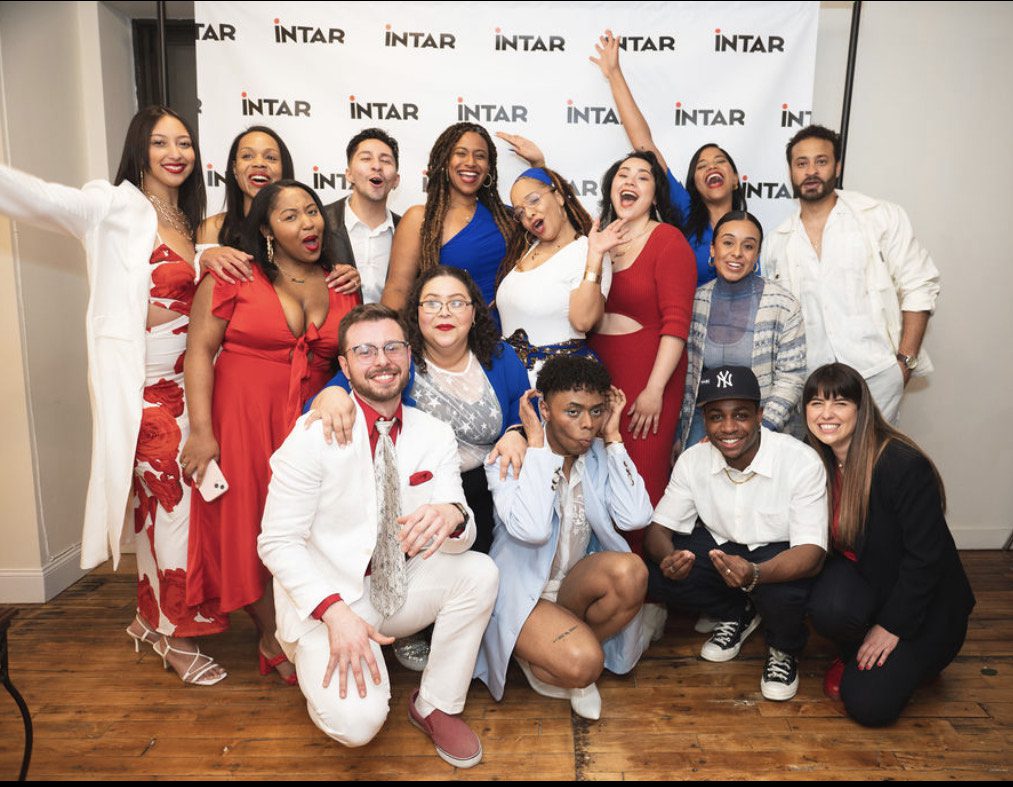 What has the experience been like working with a fully Afro-Latine cast & crew?
My team is 98% Latina, Black or queer, and it was either they were checking all or a few of those boxes. There was so much diversity in the team building, from the marketing set design, lighting, and my cast being all Afro-Latina. My director is a Boricua from Miami. Everybody here has joined together in a moment where it's powerful to work together. We each individually have to navigate predominantly white spaces and find our individual success, but to find "Vámonos" as a piece that meant something to us beyond a revival of an old classic white play – something new. The level of authenticity here awakened everybody's creativity in a beautiful way, and I think it came through in the results of the piece, and that's why the piece is so good.
It's been beautiful, and even with good problems. The play is set in 2002, and while the Dominican identity has fleshed out in having curly hair, for example, it's super popular now. It's not as much of a stigma as it was ten years ago. We had to look at it and be like, this is a piece from 20 years ago, so the characters would realistically have their hair straight. But here we are with the cast of women with natural hair. We're not going to ask them to straighten their hair and damage their hair per role, but we were delicate in the ways we were able to navigate that conversation. I was like, wow, this is a good problem to have, that we have to be like okay, we want to respect the boundaries of this person's identity and still meet the need of the piece. So we got wigs for people who need wigs, and then some people who were like, "oh no, I still straighten my hair, but I just wear it curly." We were able to tend to a lot of specificity of their personal lives that we understood because we're coming from the same place.
What were the obstacles behind closed doors leading up to this moment?
I feel like a lot of what people don't see before we have a product like this is the ways in which some people in the world have to calculate and analyze the landscape of who has power and control in the industry they're trying to get into. In this case, it's theater. Even though theater and performing arts is very loving, universal and accepting of a lot of people, there's an industry behind it that is still tied to capitalism and predominantly white interest-focused landscapes. It's just how it's been built. There are people who are upholding those systems who don't even necessarily believe in the separatism that it causes, but it's the only way they've ever known to do the work. It's the only way we know how to produce a show. It's the only way we know how to fundraise, and especially Off-Broadway where theaters are mostly nonprofits, as opposed to Broadway, where it automatically turns to profit.
I've been writing since I was 19 years old. I'm 32. It really took a long time because people would always say, well, your casts are too big. I have a seven-person cast for 'Vámonos.' People are like, "we don't want to invest all this money on a show that big because what if we don't make a lot of money back. It could be a great story, but we have a lost investment there." I come to the table and say, if I'm telling Latina stories for people in the Bronx, this is not a small household. It wouldn't be realistic if I had two characters. Suddenly the way I want to tell the story has to fit the mold of what the industry does. It's just like, no, you can't limit me on the front end. You have to be able to take the risk on the front end and allow the theater and the art and the value of this to show itself through.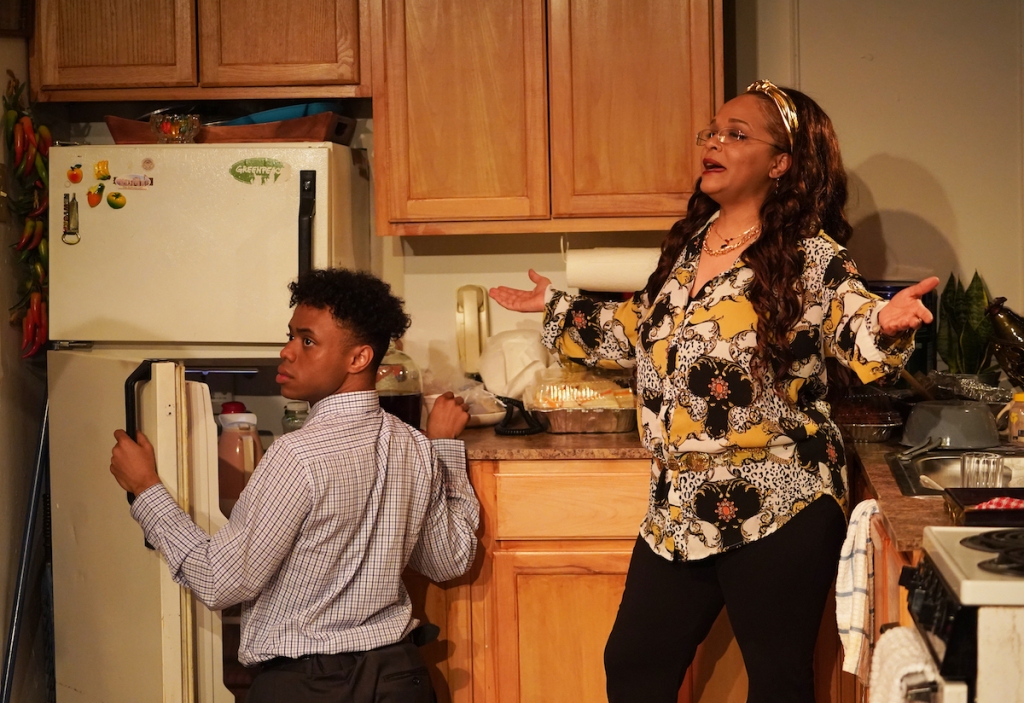 What tips do you have for other Afro-Latinas trying to break into theater? Why is it so important for them to push through and show up in theater even though they might face certain obstacles?
What you start to notice is that the challenges are the same because the pieces of the system that are broken in this artistic industry are broken for all people who are basically non-white or fitting a certain mold. So what I would say to the marginalized artist is to ground yourself in why you create the way you create, and the creative passion and the light that really makes you create something. As long as you know how to stand by that and have the patience to accept that some people are not ready for you and will not say yes because they can't hold the space you need. As long as you stay focused and allow yourself to say yes when it feels right as opposed to rushing in and wanting to get there quickly. It will serve your art in the long run. It could have been produced in very quick and easy ways in the past, and it wouldn't have served any of the work. You can't just say yes for the sake of saying yes. If I had said yes to those other things that were compromising the work, then [in the future] people would be say, "why? It already works in its more limited form. Why would you try to push the envelope?" I'm like, "this is what I do."
Buy your tickets for "Vámonos" by Julissa Contreras at INTAR Theatre through June 4th here. It will have you laugh, cry, and feel all the feels.
---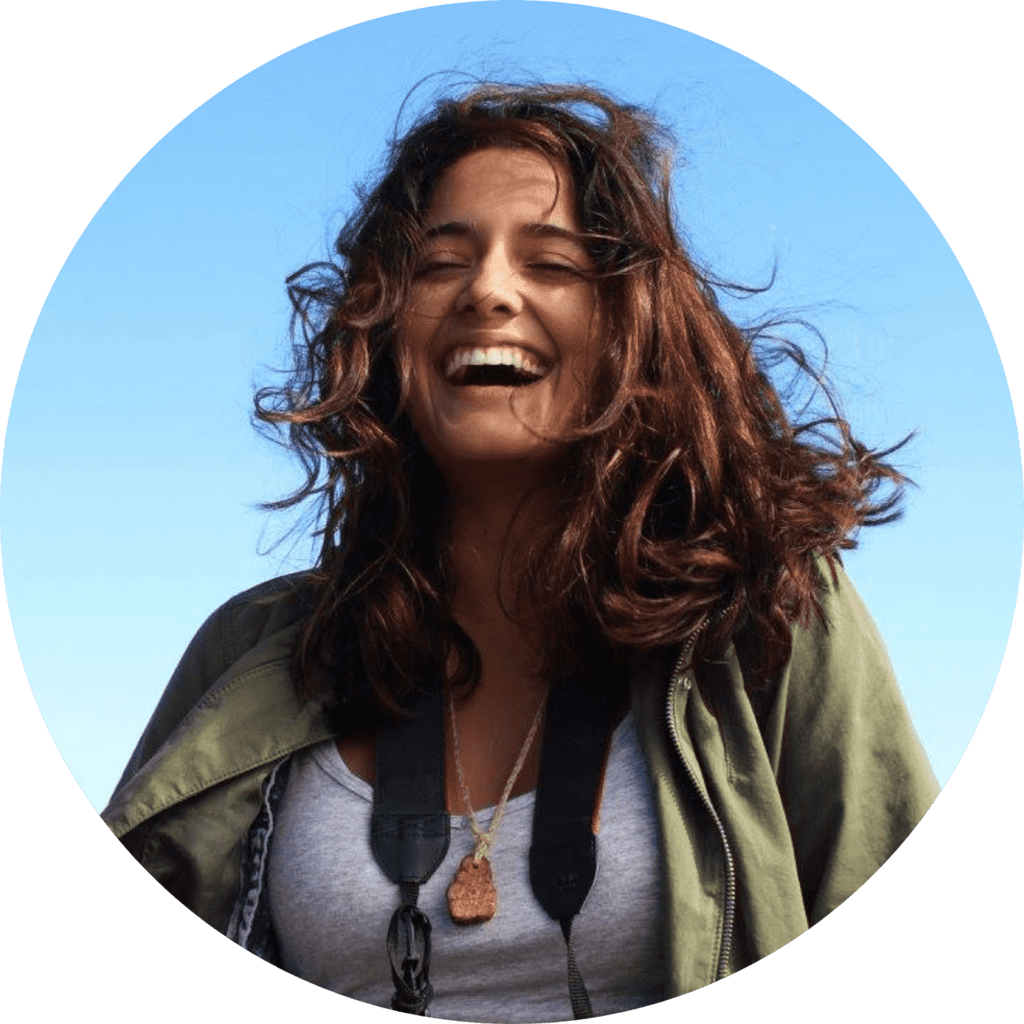 About the Author
Chantelle Bacigalupo
Chantelle Bacigalupo is #WeAllGrow Latina's Editorial Staff Writer. She is a Bolivian-American photographer, multimedia journalist, and activist based in Brooklyn, NY. Her work focuses on issues ranging across immigration, social & environmental justice, preserving Indigenous cultures, and reproductive justice. You can read more of her pieces here.