From all the boldest films, TV series, and music showcased this year at LALIFF, female filmmakers made up 50% of the program. Alexis Garcia, Evelyn Lorena, and Gabriela Ortega were selected to share stories that put our identities at the forefront.
The entertainment industry has only scratched the surface regarding amplifying Latine narratives and all their vibrance. We are hungry to see ourselves reflected on film and TV because seeing facets of your identity validated on the big screen is not just affirming – it's almost healing. Whether it's television, film, or music, an increase in diverse and nuanced Latinx representation on screen has the opportunity to recreate how people in the Latinx community see themselves and how others see us.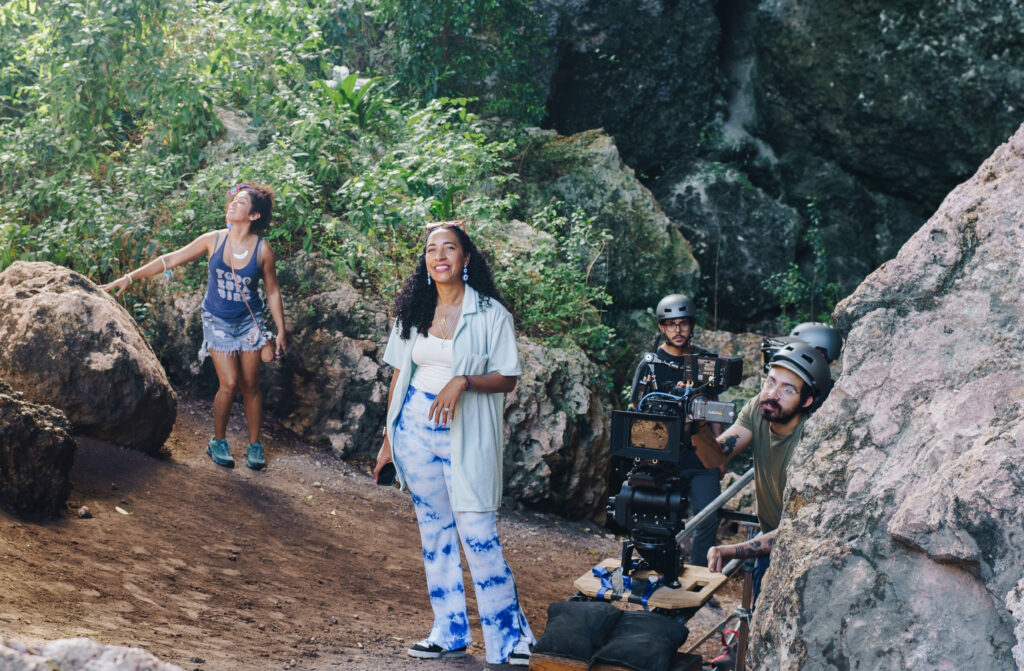 "I want us to be able to drive our own narratives because we're the ones who understand the nuances of it."
Alexis C. Garcia, Afro Boricua Filmmaker

Although the Latinx community makes up one-fifth of the U.S. population, how are we still drastically underrepresented in the media? But the good news is we have the power to change that. One of the most effective ways to increase Latine representation in the media is to increase representation behind the scenes and support Latines working as directors, producers, and writers. After all, these positions influence the types of Latine roles portrayed on screen.
"Growing up, I rarely saw myself [portrayed on screen]. And when you're not seeing yourself, it makes you feel like you have to be this other thing to be seen as beautiful, or smart or the hero in the story," said Afro Boricua Alexis C. Garcia, writer, and director of the short film, Daughter of the Sea, one of LALIFF's official selections this year.
"I want us to be able to drive our own narratives because we're the ones who understand the nuances of it."
Garcia's short film follows Yanise, a young girl, played by Princess Nokia, grieving her grandfather's passing when she starts having a recurring dream of being held in the ocean. Her grandmother recognizes it as a calling from Yemaya, the Ocean Mother Goddess in the Afro-Caribbean Santería. Her grandmother shares a ritual that leads to the young girl's spiritual awakening and ultimately serves as a salve for her grief.
Although Garcia grew up attending the Catholic Church and receiving communion, her grandmother was a curandera and lit candles for the Orishas, deities of the Yoruba people in West Africa. Garcia's upbringing illustrates that Latines are not a monolith, and our diverse stories deserve to be celebrated and recognized on screen.
"In my youth, I didn't understand that this heritage came from our ancestors, and this was our inheritance. We don't have a material inheritance as children of the diaspora, but we do have a spiritual inheritance," said Garcia.
"[Through this film] I want to highlight the fact that we have access to this medicine. I want Yemaya's name to be part of the mainstream dialogue and for more people to learn about this heritage that we have," she added.
And while viewers are reaping the benefits of seeing their stories and experiences validated on the big screen, directors and writers are also healing through the creation process. For example, Guatemalan-American director Evelyn Lorena found the process of writing her film Gabriela, an opportunity to explore self-acceptance as she straddled two cultures while embracing one more than the other.
Gabriela, written and directed by Lorena, follows a young undocumented Guatemalan woman drawn to a country club pool. Set in the summer after high-school graduation in North Carolina, Gabriela dreams of swimming competitively. However, her over-protective mother curtails her determination, social propriety, and her self-judgment. As she navigates these inner and outer conflicts, Gabriela finds her strength through self-acceptance.
"I really believe other people are mirrors. We see things we need to see in other people, like lessons and challenges in our relationships. And that's what [Gabriela] also sees in the story," said Lorena.
"I feel like writing [Gabriela] was a mirror to see myself and say, 'wow, I don't see myself in these ways anymore'. And having to write the character helped me shed some of the shame I carried."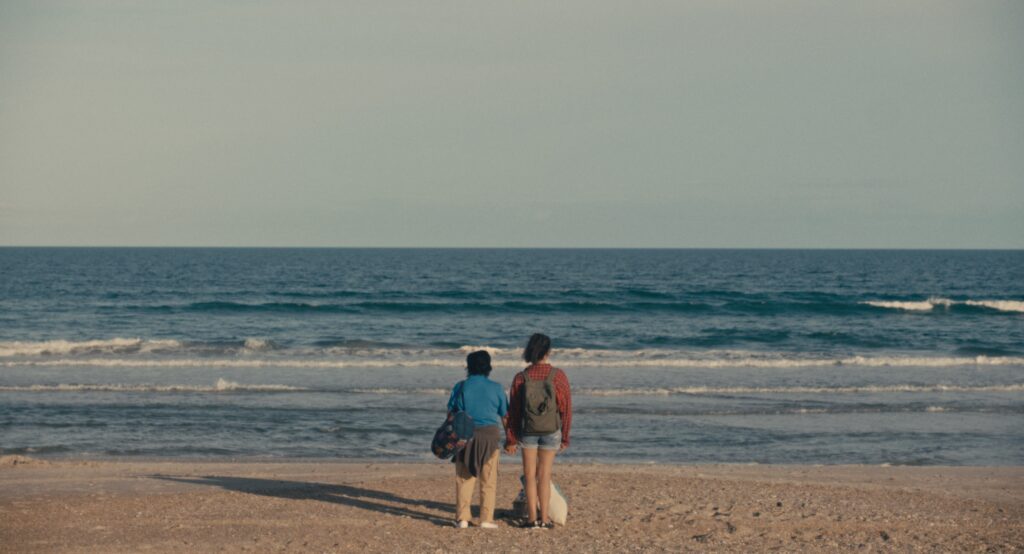 "I really believe other people are mirrors. We see things we need to see in other people, like lessons and challenges in our relationships."
Evelyn Lorena, Actress, Producer, & Writer

The truth is, it will take a team effort to see Latinx representation increase in the film industry. It will take more than a few to push through the obstacles systematically placed before them. However, Dominican writer & director Gabriela Ortega credits much of her success to her mentors at the University of Southern California and believes it to be the real game changer.
"Mentorship is a secret weapon. And I feel like the best mentors are the ones that don't underestimate you, but are the ones that challenge you, the ones that trust you to push you to find your voice," said Ortega.
In fact, one of her mentors plays the grandmother in her hauntingly beautiful short film Huella. The film follows a disenchanted flamenco dancer, played by #WeAllGrow Summit alumni Shakira Barrera, resigned to a desk job, forced to experience the five stages of grief after her grandmother dies, unleashing a generational curse she aims to break.
Although Ortega is a young woman still in her 20s, she finds herself walking into rooms she never imagined and feels it is important to share what she's learned. 
"I think we should all be mentors. We all have something to give. So I think younger folks should consider that, too, about helping each other out. I call it peer mentorship," suggests Ortega. 
"It's our time. We got to show up and support each other. Let's focus less on who's doing better and keep building. Because circles rise together." 
---
We'd love to give a special shout-out to the Los Angeles Latino International Film Festival (LALIFF), a premier international event dedicated to showcasing the entirety of the human experience from the Latine perspective.
In recent years, they launched their Inclusion Fellowship program aimed to develop, fund, and support the work of emerging Latino filmmakers, three of which are featured in this article. 
About the Author
Chantelle Bacigalupo
Chantelle is #WeAllGrow Latina's Editorial Staff Writer. She is a Bolivian-American photographer, multimedia journalist, and activist based in Brooklyn, NY. Her work focuses on issues ranging across immigration, social & environmental justice, preserving Indigenous cultures, and reproductive justice.