Two things are certain in this life – change is constant & death is an inevitable part of the human experience. Each year, November 1st marks Dia de los Muertos, a vibrant holiday in Mexico and Latin America dedicated to the loved ones who have passed and honoring our ancestors.
Sure, the theme of Dia de los Muertos is death. But really, it's an opportunity to express the love and respect we have for those who have passed on and our ancestors by rooting into joy. Families commemorate the day by creating ofrendas – an altar that includes everything from your deceased loved ones' favorite food to candles, incense, cempasúchil and vibrant decorations. It is believed that the souls of deceased loved ones travel back to this realm to visit us once a year.
And while not everyone within the Latine community honors their ancestors via Day of the Dead, we each have a unique and personal way of honoring them. So, we opened up the question to our community:
How do you honor your ancestors?

"My Abuela Olga used to say: "never leave home without earrings." It was her way of presenting her best self to the world. Inspired by her, I created a jewelry brand to honor her life approach and encourage other women to do the same." – Macy Calderon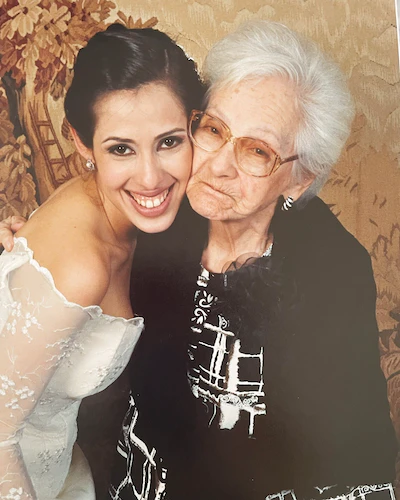 "I tend to talk with my Mami and light candles for her. I also cook certain meals that give me comfort when I miss her." – Heiddi Zalamar


"I wrote a novel based on the true story of my mother's passionate love affair with my father, that caused a scandal in her day. It also honors the friendship of three amigas who supported each other through thick and thin over 80 years!" – Maria J. Andrade

"We have a year-round ofrenda in our apartment that we honor our loved ones who passed." – Cristina Olivares

"My grandmother Lilia loved a good party! She passed away just last year, and we couldn't attend the service due to COVID restrictions. So this year, my dad and I built a very simple altar for the first time to honor her. The altar of course included her favorite drink: a glass of whiskey neat. And as we played one of her favorite songs, 'Tamarindo Seco' by Joe Arroyo, we danced con todo corazón the way she did." – Chantelle Bacigalupo

"Honoring myself, honors my ancestors. I am their dream." – Dalmaris Betancourt

"My uncle Rodney was the textbook definition of an old head. He always had his oldies on, so much so, that his ringtone was 'Me and Mrs. Jones' by Billy Paul. He would drop me off at school and on the way there, and he had his mixtape with his favorite Motown songs. I feel his presence with me all the time when I'm eating soul food or listening to his jams. I created a playlist called 'Rides with Rodney' for those long commutes in LA, or those easy Sunday mornings. And yes, 'Me and Mrs. Jones' is there – through music, he lives on." – Priscilla Castro

So tell us, amiga, how do YOU honor your ancestors?
---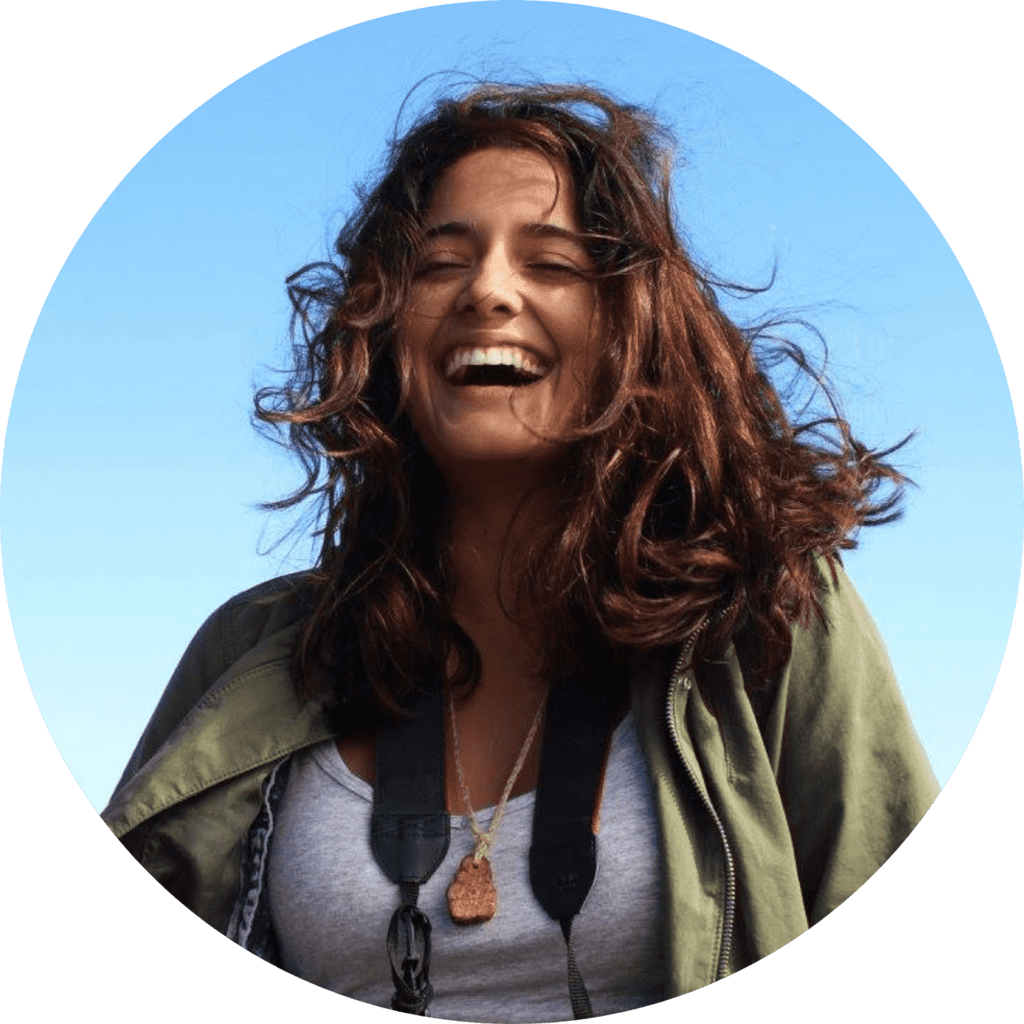 About the Author
Chantelle Bacigalupo
Chantelle Bacigalupo is #WeAllGrow Latina's Editorial Staff Writer. She is a Bolivian-American photographer, multimedia journalist, and activist based in Brooklyn, NY. Her work focuses on issues ranging across immigration, social & environmental justice, preserving Indigenous cultures, and reproductive justice.