Latine Hispanic Heritage Month allows us to have to spotlight for a month and share with the world our rich heritage – but how are we continuing the celebration beyond Oct. 15th?
As Latine Heritage month comes to a close, I've reflected deeply on this past month. While this is a celebration of our identity and cultura, I can't help but feel that sometimes the month is made to teach the rest of the world about us and the reasons to celebrate our heritage. And while I am all for having our cultura have the spotlight, I wonder how this celebration expands beyond October 15th. It's not like, at the strike of midnight, we stop being Latines. Instead, I want to use this month as inspiration for all of us to celebrate our heritage all year long and dive deep so that our stories don't wither away with time in Latine Heritage Months that come 50+ years from now. So here's how I will continue celebrating our heritage beyond today and practice year-round, and I invite you to do the same.
"I want to use this month as inspiration for all of us to celebrate our heritage all year long and dive deep so that our stories don't wither away with time in Latine Heritage Months that come 50+ years from now."
Visit the motherland.
I was born and raised in LA, but although my cousins call me a gringa, I consider myself 100% Nica. I've had the privilege since I was a baby to visit Nicaragua every summer, and it's kept me so tapped into not only my family down there but also the culture and customs of the country. Growing up in Nicaraguan-American has made me feel like a minority within a minority, and growing up in LA, I am sometimes the first Nicaraguan people have met. So here, unlike my Mexican-American and Salvi-American friends who have friends from the same background with whom they can share their culture, I had to rely on visiting the motherland to stay in tune with mine. So whether you're going back for the 20th time or for the first time to connect with family you've never met before, visiting your motherland and going with the intention to learn something new every time is what will keep you connected to your roots.

Treasure the time with your elders.
I look at the elders in my family and those I grew up with, and I wonder if their backs hurt from all the stories they're carrying with them. And as I get older, I recognize they, too, are getting older, so I want to make the most of my time with them and give them the stage so they can share their stories. So be curious and let them share their past, how the motherland was when they grew up, the traditions they exercised, and if they can share stories handed down from their elders. I have a godmother who recently shared with me for the first time that she used to ride in the parades I've ridden in when she was my age. That alone made me so happy to know that I am carrying on a legacy of mujeres who ride horses in the small towns of Nicaragua. Sure, we can feel that there's a generational divide, but it's between sharing stories and treasuring time with them that we can find fundamental ways to connect with our elders and, thus, our culture.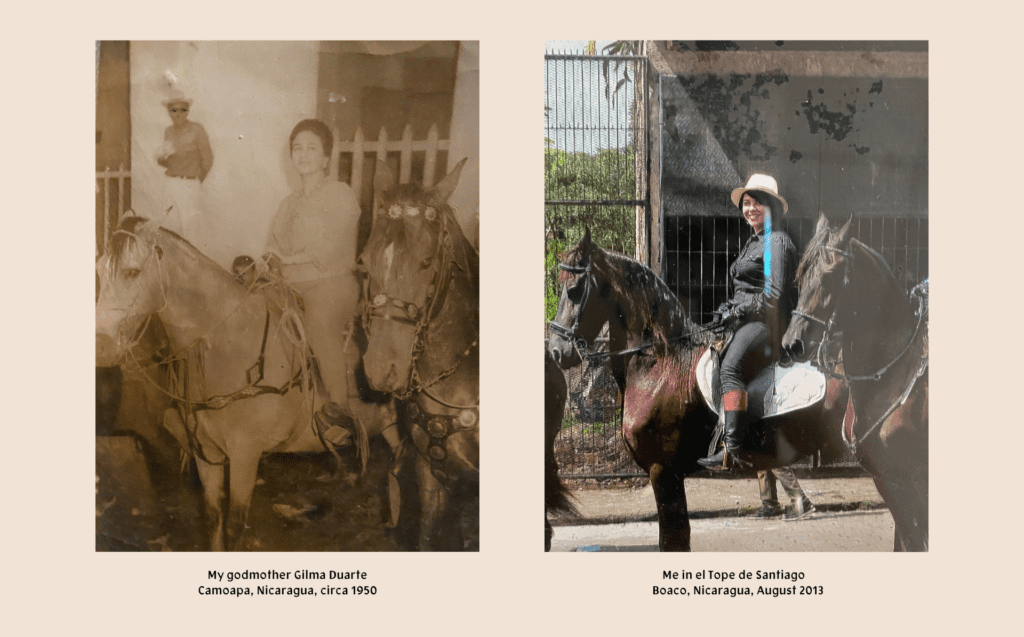 Don't let the recipes die.
Sazon can be storebought – the recipes and the way our families prepared certain dishes cannot. As Latines, we sometimes don't go by exact recipes – we'll do a migaja before we do an exact teaspoon of salt, or 'al gusto'. Our taste buds have been more accurate than written down recipes, but we have to put those recipes in our mental recipe box. When those days of come of 'hay comida en la casa,' carry those recipes with you. Those recipes have been handed down for generations, so don't let them end with you.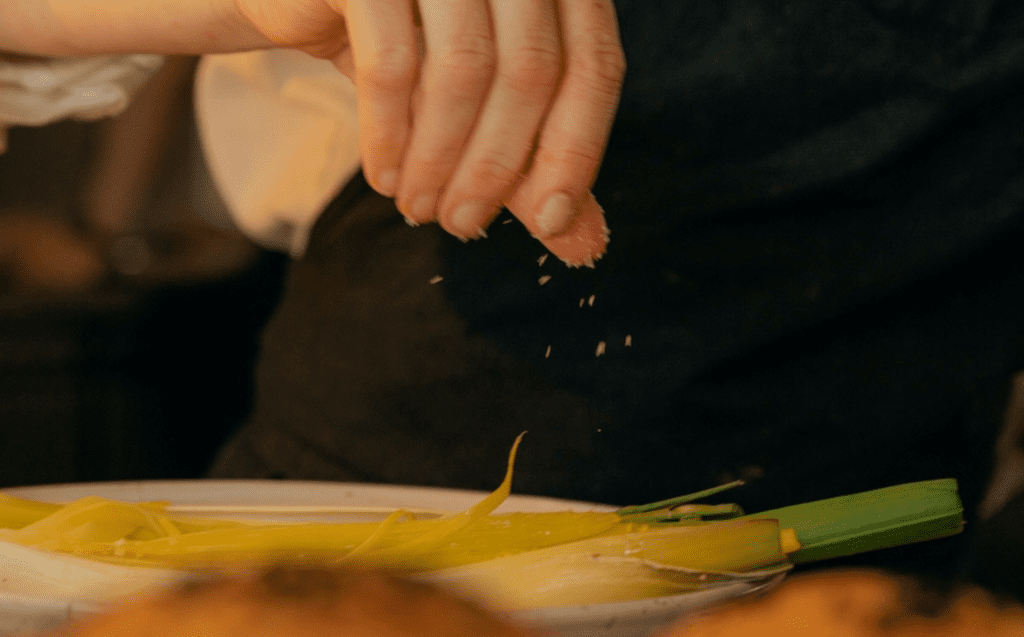 Get educated about your motherland's history.
For me, there's only so much my family has shared about Nicaragua's history that now, I make it my mission to do some more digging and try to share my knowledge with my own family so we can learn together. In addition to visiting the motherland and exploring museums and historical landmarks, I love reading books about my motherland, watching anything about its history, and digging into traditions that my ancestors practiced before Nicaragua was colonized. Learning more about my motherland's history has even helped me educate my parents on our indigenous roots and give them a more extensive scope of our history.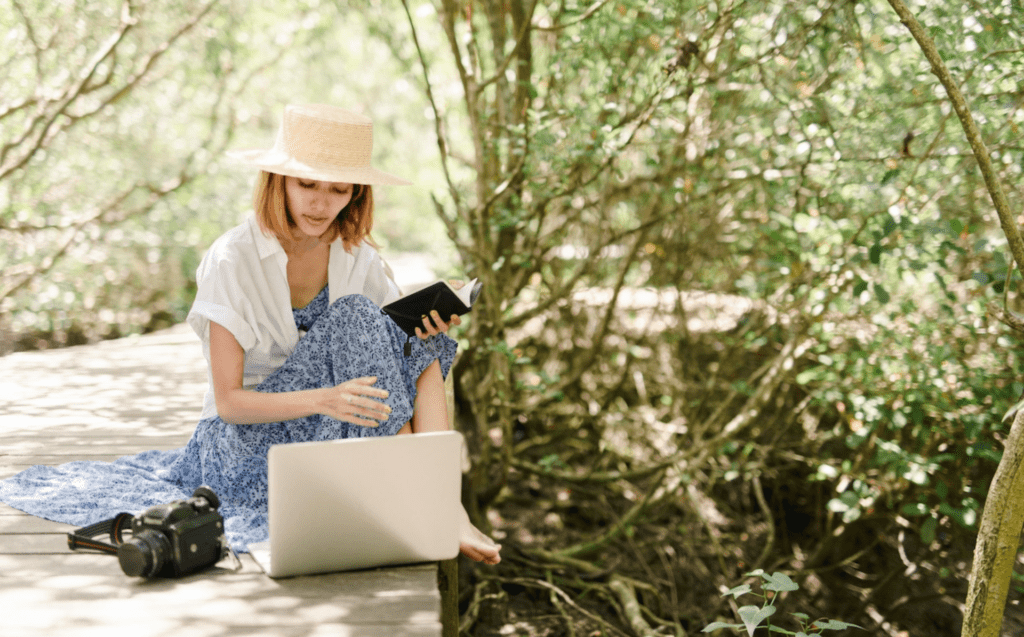 Share the stories with the generations after you.
Our heritage will only be kept alive if we keep it going generation after generation. Share your stories, recipes, and traditions with your nieces, nephews, godchildren, and children, and don't let them lose sight of where and who they come from. Encourage them to be curious and have them do their own research and be proud of their heritage and identity – it will only strengthen the generations to come with our rich history.
How else are you celebrating your heritage beyond Latine Hispanic Heritage Month?
---