With eleven electric performances for women and femmes at The Paramount, #WeAllGrow, Cosmica Artists, and EMPRESS rallied the community in Boyle Heights to raise funds for the National Latina Institute for Reproductive Justice.
If gathering over 200+ people in a room under a full moon basking in the sounds, voices, and poetry of magical mujeres and femmes isn't a ritual all for defending reproductive justice, then I don't know what is.
On Thursday, #WeAllGrow gathered in strength, love, and solidarity to reclaim our bodily autonomy at The Paramount in Boyle Heights for our 'Her Body. Her Rights. Her Poder' Benefit, in partnership with Cosmica Artists and EMPRESS. And we are so happy about how the community showed up for la lucha. So much so that we raised $4,000 for the National Latina Institute for Reproductive Justice – an advocacy group that works directly with state and local reproductive health, rights, and justice organizations.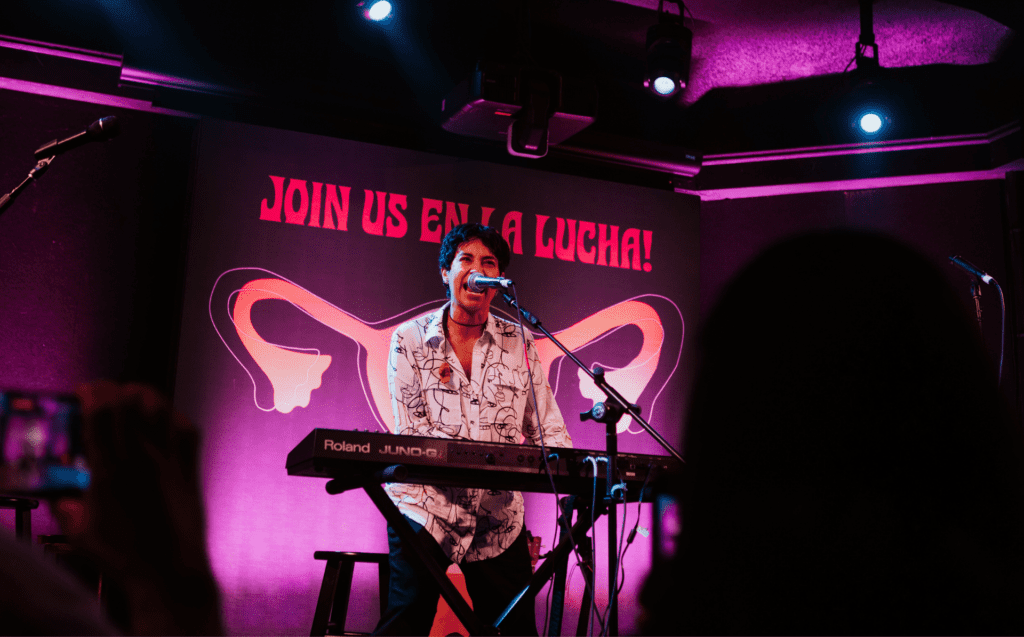 "Cuando nos juntamos, no nos van a callar, no nos van a parar, and they're going to see the power of [people] con ovarios," said poet and amiga Kim Guerra. "It's our God-given right to proteger este cuerpo divino. No solo como mujeres, non-binary folks, trans [folks] – it is so imperative that we see we have power in our voices and power in our choice."
I could try and recap everything said and discussed, but I'd instead let these women speak for themselves by sharing some of my favorite quotes from the special.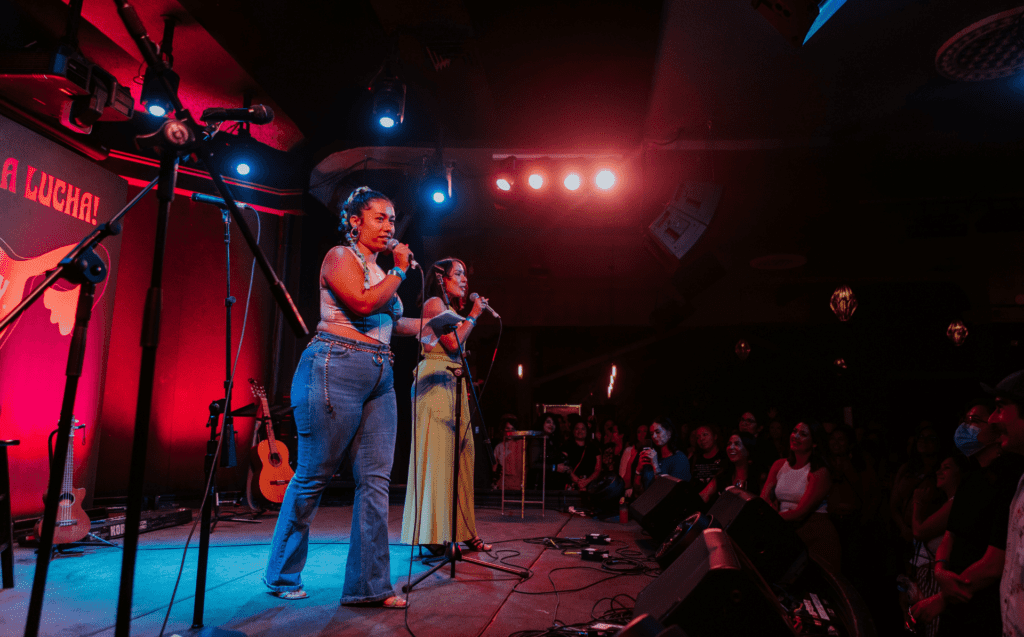 With our fantastic M.C.'s Diosa Femme and Mala Muñoz of Locatora Radio, they kicked off the evening rallying the crowd for the cause and bringing the energy to the stage. "Our reproductive rights are our future, and they're ours, nobody else's," said Mala on why the cause is important to her. "Hands off!"
"It's why it's important for us to rally for reproductive rights and justice now and always," said Diosa.
Performances filled the night from Jacquie Rendón's sultry sounds, Tita alongside special guest Katzù Oso, REYNA, an electric performance from Flor Amargo that lit up the crowd, and the powerful Gaby Moreno. Poet Angélica Maria also graced the crowd with some spoken word and floetry, which had the entire crowd grooving in synchronicity with the beat.
"Women create. We create babies. We create art. We are the sources." said Angélica. "We are the fuentes of creation."
And although we are creators ourselves, the choice for us to create whatever we want should always be in our hands. "Las mujeres, women, femmes – we choose whether we want to be mothers," said poet, writer, and founder of Alegria Publishing, Davina Ferreira. "Or like I say in my poetry, conscious mothers, or not mothers at all."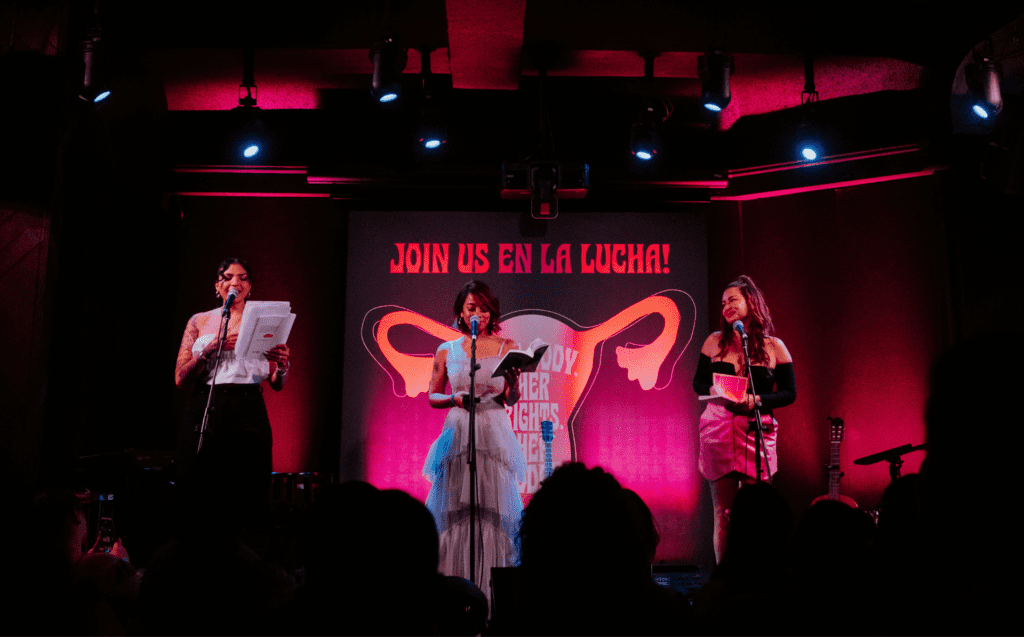 "It's so important for us women to have a safe and healthy life. I don't think we get enough of that," said singer-songwriter Irene Diaz who graced the crowd with her voice. "I'm happy to be performing and supporting the cause – for my body, for your body, for your moms', for your daughters', your friends. This is what it's all about."
And while it may seem that rallying for reproductive rights in California is easy because it's a sanctuary state for many mujeres and people with uteresus who don't have easy access to an abortion, it doesn't mean that we should get comfortable. Activists like Xochitl Oseguera of MomsRising/MamásConPoder, Laura Jiménez from California Latinas for Reproductive Justice, and Maria-Alejandra Paz of the Latina Institute shared why it is so imperative to continue doing the work.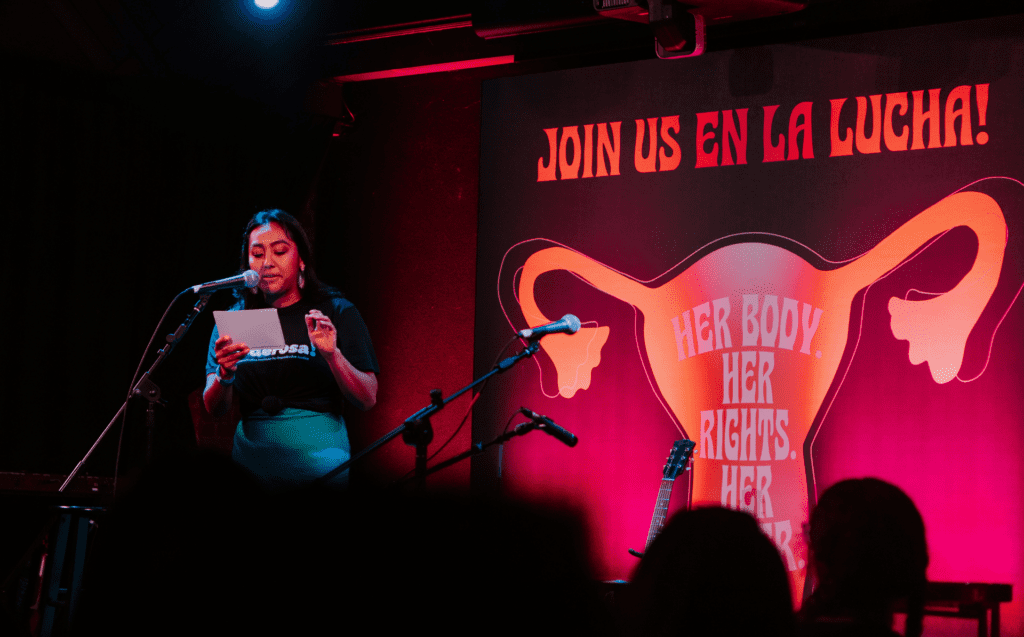 "Defending reproductive justice is the basis of defending so many other rights and saving lives of many Black and Brown women," said Xochitl, Vice President of MamásConPoder. "Call your senators. You might think it's because you know your senator agrees with you don't have to, but they need to hear from constituents like you so they can lobby for you and share your stories to make changes across the nation."
And as Californians, we cannot put our guard down one second because our right to get an abortion could be stripped away just as fast as Roe v. Wade was overturned this past June.
And this benefit is only the beginning – we are committed to this lucha for all of us, for you, and for every person with a uterus to have full bodily autonomy without any repercussions here in the U.S. and worldwide.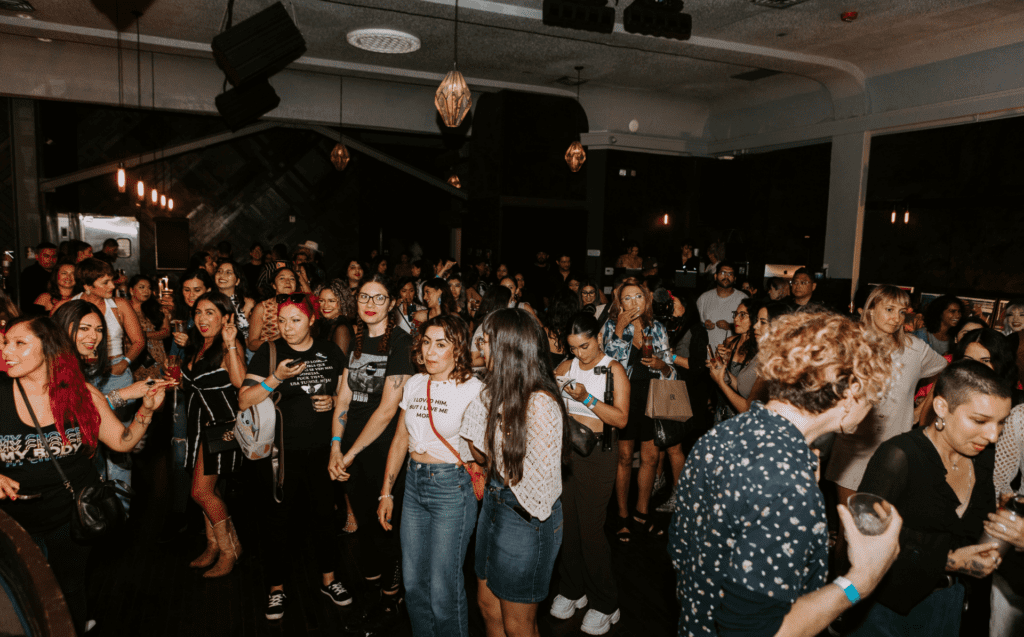 A big thank you to our partners Cosmica Artists and EMPRESS that helped us make this event come to life, and special thanks to the National Latina Institute for Reproductive Justice, Moms Rising/MamásConPoder, California Latinas for Reproductive Justice, The Paramount, L.A. Momma Photography, and you for helping us fundraise for the cause.
If you were not able to join us for the benefit, we encourage you to donate to the National Latina Institute for Reproductive Justice. Click the button below to make your donation now.
---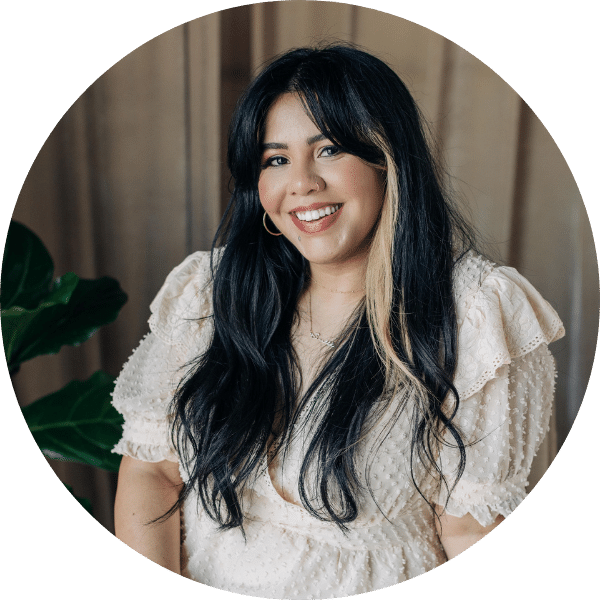 About the Author
Priscilla Castro
Priscilla Castro is #WeAllGrow's Director of Digital Content & Partnerships. You can learn more about her at kodeofkondukt.com and follow her at @kodeofkondukt.