The Latine community is overflowing with talent, and we believe it is worthy of acknowledgment. So we've been thinking about the Latinas and femme Latines who deserve the prestigious recognition on the Hollywood Walk of Fame.
I wrote a post about Latinas who made history by getting a star on the Hollywood Walk of Fame, and it got me thinking about Latinas and femme Latines who should already have a star on the Walk but don't. So please allow me to share my picks with you.
Before we get started, though, I want you to know that this is by no means a comprehensive list; there are many more Latinas and femme Latines that I could have included on the list because the talent is out there. The people on this list ended up on it because I can't believe they don't already have a star. All the following people have the following qualities, which are required to even be considered for a star: "professional achievement, longevity in the category of five years or more, [and] contributions to the community."
Sara Ramirez
They appeared in 239 episodes of Grey's Anatomy and won a Tony in 2005 for their portrayal of Lady of the Lake in Spamalot.
Demi Lovato
Demi has been acting since they were a child and they've released eight studio albums.

Stephanie Beatriz
Her credits include Encanto, Brooklyn Nine-Nine, and In the Heights.
Aubrey Plaza
She is about to play Olga in the TV adaptation of the book "Olga Dies Dreaming," she has over 80 acting credits on IMDB and is a master of deadpan.
Alexis Bledel
Gilmore Girls, The Handmaid's Tale, Sisterhood of the Traveling Pants, and Mad Men are just a few of her notable acting resumé entries.
Michaela Jaé Rodriguez
She's lent her talents to Nurse Jackie, Luke Cage, and Loot on camera. She is also no stranger to musical theater. Let's not forget that she is the first trans woman to win a Golden Globe for her role as Bianca Evangelista on Pose.
Judy Reyes
Her acting credits include Claws, One Day at a Time, Devious Maids, and Scrubs.
Rosie Perez
Her first major role was in Spike Lee's Do the Right Thing in 1989, and she's been going strong ever since. As a multi-hyphenate actress, choreographer, dancer, and activist, it's mind-boggling that she doesn't already have a star.
Eva Mendes
Her breakout role was in 2001 when she was in Training Day opposite Denzel Washington. Other credits include Hitch, 2 Fast 2 Furious, and All About the Benjamins.
Morena Baccarin
She has 59 acting credits, including roles in Homeland, The Good Wife, and Heartland.
Kate del Castillo
La Reina del Sur, Ingobernable, Jane the Virgin, The Book of Life, Weeds, Under the Same Moon, and the list goes on. She is indefatigable in English and Spanish. Please give her a star already!
America Ferrera
She stole my heart, and the hearts of so many others when we first laid eyes on her in Real Women Have Curves (2002). She went on to endear herself to many more in The Sisterhood of the Traveling Pants movies. Other credits include Ugly Betty and Superstore, and outside of acting, she is an activist fighting for immigration, voting turnouts, women's rights, and more.
Constance Marie
She's been acting professionally since the 1980s. Of course, many know her as Angie Lopez from the George Lopez TV series, but that's just one entry in her long and impressive acting resumé.
Jessica Alba
She made her feature film debut in Camp Nowhere (1994). Her acting credits include Honey, Dark Angel, Fantastic Four, and Sin City.
Olga Merediz
She's been enchanting Broadway audiences since the early 1980s with leading and supporting roles in Les Miserables, Mama Mia!, Man of La Mancha, and In the Heights. She reprised her role of Abuela Claudia in Lin-Manuel Miranda's musical In the Heights in the 2021 movie production.
Justina Machado
She has delighted audiences with her roles in Six Feet Under, ER, Jane the Virgin, and One Day at a Time.
Gina Torres
Not only is she a great actor, but she's also a talented mezzo-soprano trained in opera and jazz. Her acting credits include Westworld, Suits, and Criminal Minds.
Who else would you add to the list?
---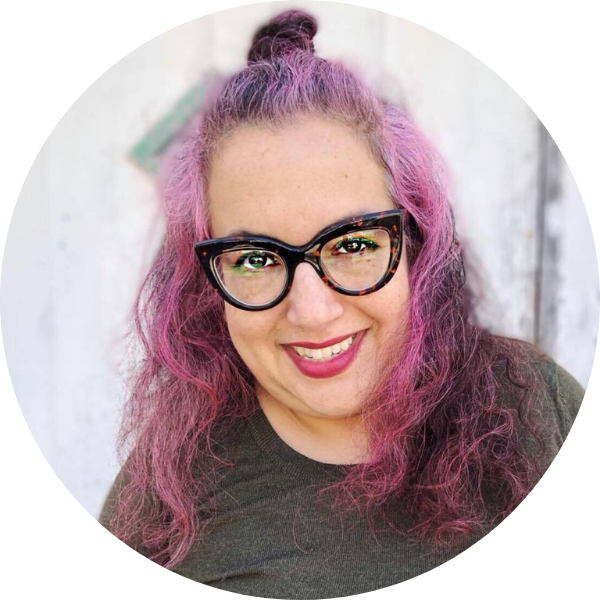 About the Author
Claudya Martinez is a writer and content creator with a sense of humor. She loves collaborating with #WeAllGrow. You can follow her at @byclaudya on IG.