Like Bad Bunny said, "ahora todos quieren ser Latinos, pero le falta sazón." And what would this world be without our sazón, and yet Latines are not given the respect we deserve?
As a Latine community, we always look to see ourselves adequately represented in the world and the media. With time, we've gotten closer and closer to showing the true diversity of our comunidad, which is one of the main reasons #WeAllGrow Latina was born – to show and celebrate the true spectrum of our gente. However, as this week has shown, much work is needed to have the proper representation Latines deserve and be taken seriously.
Let's walk through this week's headlines: Dr. Jill Biden compared the diversity of our comunidad as "unique as the breakfast tacos in San Antonio," weeks after 53 migrants died in a sweltering-hot tractor-trailer. Next, Jamie Lee Curtis assumed that Cuban and Spanish actress Ana de Armas was "an inexperienced, unsophisticated young woman" because she believed that "because she had come from Cuba, that she had just arrived." Third, Kylie Jenner used our culture as a marketing strategy and named her new lipstick "Besitos." Fourth, TikTok has been bringing attention to the lack of respect the media has given Eduardo Franco, who plays Argyle in the new season of Stranger Things, with the press telling him to "get out of the way" while he was on the red carpet with the rest of the cast. Finally, to top it all off, Tyga released his video for "Ay Caramba," which is 2 minutes and 55 seconds of the most disgusting depiction of Mexican stereotypes, riddled with sombreros, big mustaches, overly sexualized Latinas, hot sauce, mariachis, and luchadores.
Obviously, this is just the tip of the iceberg, and these instances are a product of centuries of racism and colonialism where not only are we being underestimated beyond belief, but not taken seriously to the point where we're still a caricature for comic relief.
For example, Ana de Armas, an actress that has had a career since 2006, was underestimated immediately by Jamie Lee Curtis, likely because English is her second language. Only in a world that puts whiteness on a pedestal would it be considered that a person who doesn't speak English as their native language and speaks two languages would be regarded as "inexperienced and unsophisticated." We beg to differ, and anyone that still has this narrow view of the world is the inexperienced and unsophisticated one. And in 2022, we still see stereotypes of us that look like they belong in a Looney Tunes cartoon?
"They want our culture, but they won't show love," said Snow tha Product in a 2020 interview of Hard Knock TV. " At what point are we actually respected, or are we just the cooks, the fruit picker, or the gardener?"
We cannot just stand by and excuse these as harmless and innocent incidents of ignorance, especially in a world where ignorance has led to violence against marginalized communities.
Snow tha Product has shared how she had to stand up as a person who had a seat a the table to the producers who initially told her to serve water for Lil' Debbie and Snoop Dogg as a part of a commercial. "I had to step up and be like, 'you know what, this might not look good. I know y'all might not have thought about that, but just as a Mexican person, I don't think I should be the servant right now."
If we want these acts of ignorance to stop, we need more Latines in the room to stand up against them. "If you're gonna have Black culture being marketed and sold, there should be Black people telling you that should happen," says Snow. "If you're gonna have Latino culture being marketed and sold, you should have Latinsos telling you how to market that."
Little by little, we're getting recognized more and more – we're taking over lineups at Coachella, topping the charts on the Billboard 100, on the silver screen, and taking up space in leadership positions all over the world. But it doesn't mean we stop there – we still need to fight for a seat at the table and work harder to prove our worth in a white-centric world.
Like Benito said, "ahora todos quieren ser Latinos, pero les falta sazón." And what would this world be without our sazón? We demand the respect we deserve, now.
---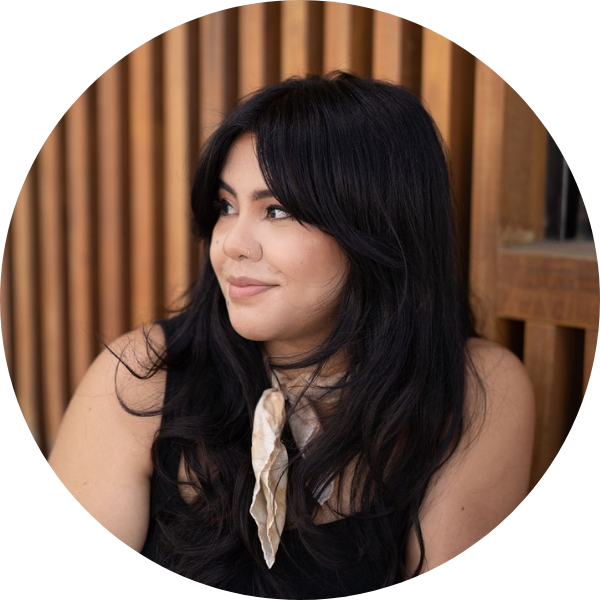 Priscilla Castro is #WeAllGrow's Director of Digital Content & Partnerships. You can learn more about her at kodeofkondukt.com and follow her at @kodeofkondukt.