Join us, Cosmica Artists, and Empress at The Paramount in Los Angeles for a night of Latine music, spoken word, and comunidad supporting abortion rights on August 11th.
The fight to protect our reproductive rights is a generational fight that #WeAllGrow has committed to showing up for consistently. And while we can't deny the deep grief and rage that we've been collectively metabolizing since news broke about the Supreme Court striking down Roe v. Wade, we must remember there are many ways to contribute to the Lucha. We believe tapping into your joy is a radical act of protest, so we've created an opportunity where you can do just that.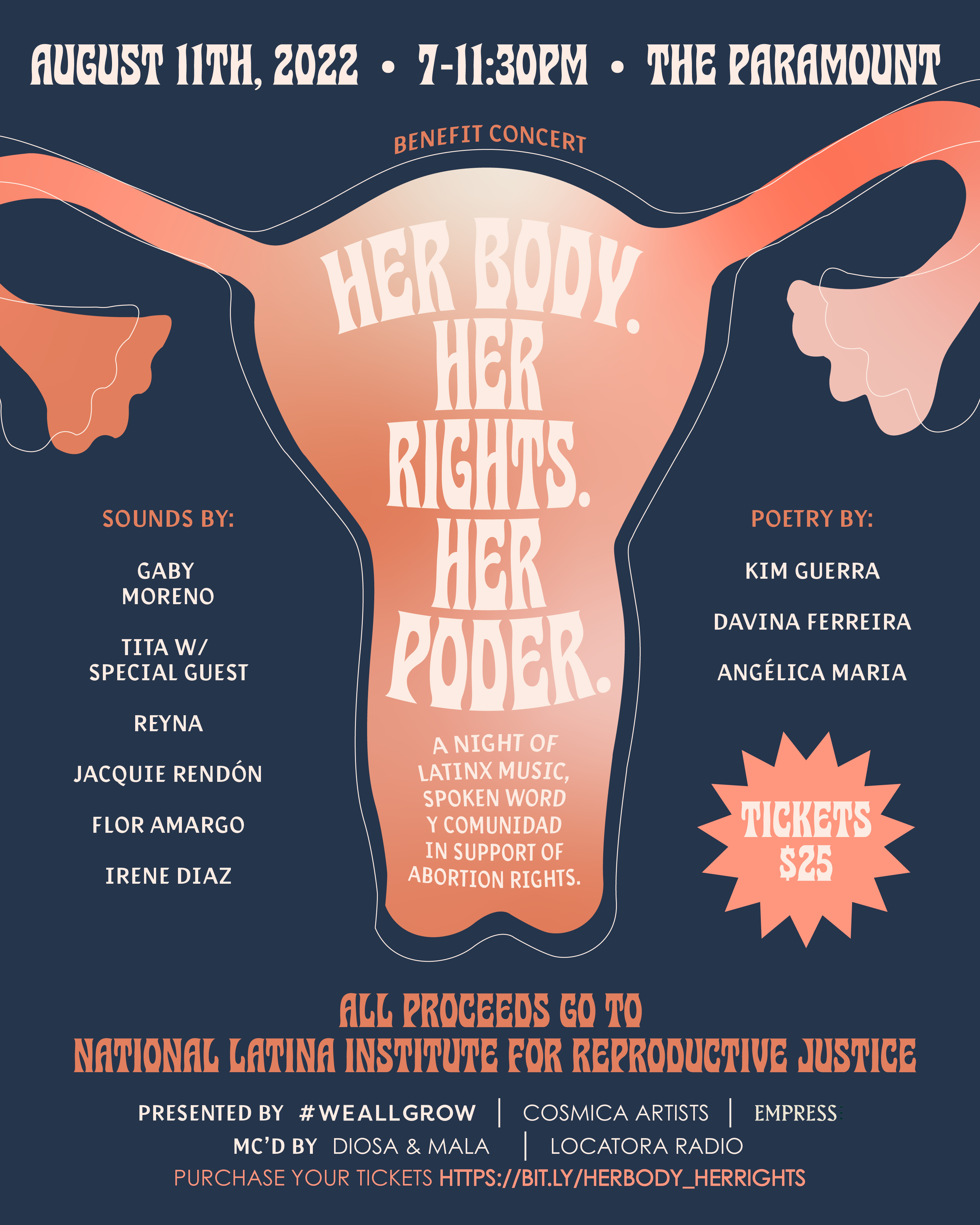 We are excited to present to you the benefit concert Her Body. Her Rights. Her Poder – a night of Latine music, spoken word, and comunidad supporting abortion rights in Cosmica Artists and Empress on Thursday, August 11 at The Paramount in Los Angeles. The most amazing part is that all proceeds will go to the National Latina Institute for Reproductive Justice – an advocacy group that works directly with state and local reproductive health, rights, and justice organizations. The Institute centers Latina voices as it drives policy change, mobilizes communities, and transforms cultural narratives.
Their work fueling the reproductive justice movement is critical now more than ever. Access to abortion care is central to the health and human rights of women and pregnant people, and it's under attack. And with the recent ruling that leaves entire regions of the country without access to these reproductive services, these 'abortion deserts' disproportionately impact people of color – our community. There's a long fight ahead of us, but every action counts.
If you're looking for a way to support and fight alongside us, this benefit concert is a great place to start. The night will include spoken word performances by poets Kim Guerra, Davina Ferreira, and Angelica Maria, whose powerful words will have you fueled with passion and energy to stand in your power and protect your rights. And, of course, we'll have some incredible acoustic performances by Gaby Moreno, Tita, Reyna, Jacquie Rendón, Flor Amargo, Irene Diaz, and more. It's truly set out to be a magical night.
You can buy your tickets and learn more details about the event here!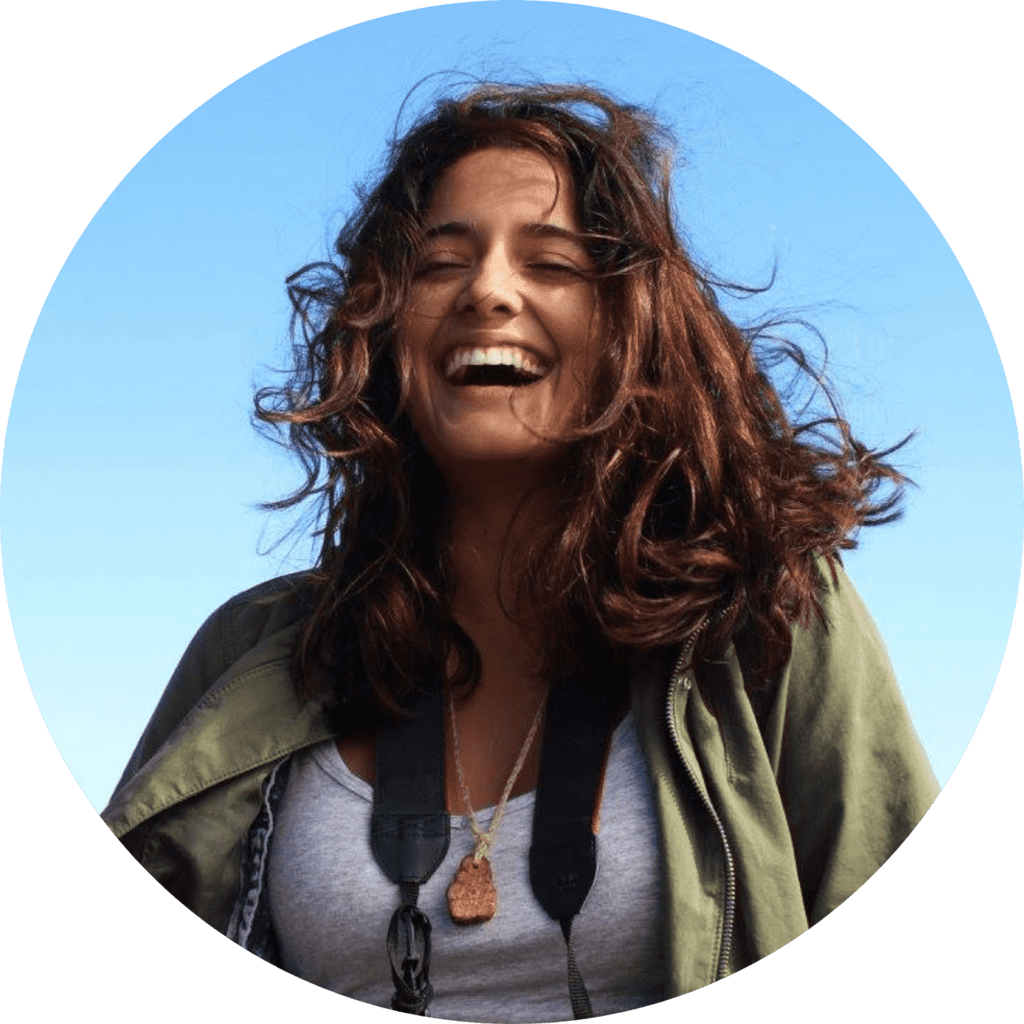 About the Author
Chantelle Bacigalupo
Chantelle Bacigalupo is #WeAllGrow Latina's Editorial Staff Writer. She is a Bolivian-American photographer, multimedia journalist, and activist based in Brooklyn, NY. Her work focuses on issues ranging across immigration, social & environmental justice, preserving Indigenous cultures, and reproductive justice.