Within fashion, there is a love letter to our cultura that only Latina designers can weave into their designs. Meet six Latina designers that are weaving creativity, craftsmanship, and cultura into all their collections.
Latina designers are making waves in the fashion industry, and we love to see it happen. From New York to Los Angeles to Colombia, Latina designers are the only ones that can weave the nuances de nuestra cultura within fashion. It's not a fashion trend, it's who we are, and these designers are celebrating their culture in the process. Meet six Latina designers that you should have on your radar to inspire you and to support.
Adriana Castro is a Colombian fashion designer whose breathtaking bags express her personality: fearless, feminine, down-to-earth, independent, and enchanting. These handmade pieces blend traditional craftsmanship with modern classics – after all, skilled artisans from Colombia create these timeless bags. She believes in slow fashion, and when a piece is consciously made, it's destined to be passed on to the following generations. Her bags are loved by fashion content creators and celebrities such as Jennifer Lopez, Eva Longoria, Shakira, and Blanca Miró, to name a few.
Flor de Maria Rivera is a Peruvian fashion designer who created her shoe line after years of hunting for the perfect pair of shoes – collecting almost 500 pairs. After a successful career as an anchor, producer, and commentator in the sports world, she quit her job and launched a very successful bilingual fashion blog. She's gone on to study at one of Italy's top design schools Arsutoria and has created a line inspired by the fearless women in her life.
Cindy Castro is an Ecuadorian fashion designer who immigrated to the U.S. to pursue her dreams in New York City. After a decade of industry experience working at big-name brands like Coach, KaufmanFranco, and Derek Lam, she launched her women's line. With a keen awareness of the fashion industry's environmental impact, Cindy has prioritized sustainability in creating her brand. She works with eco-friendly fabrics, certified mills, and dyes and believes in slow fashion. Her part rebel, part romantic spirit combined with her nostalgia for her Ecuadorian hometown and international travels has inspired her line. We love her line so much that the founder of #WeAllGrow Latina, Ana Flores, wore one of her pieces at the #WeAllGrow 2022 Summit.
After successfully designing a wardrobe for the Hollywood A-List under a joint label, the Colombian fashion designer now has her flagship store on Melrose Avenue in Los Angeles. After unsuccessfully finding affordable and high-quality products, she launched her trendsetting brand of unique products that people could afford. Her dual gender line has been part of the wardrobes of names like Rihanna, Venus Williams, and Cara Delevigne, to name a few.
Johana Hernandez was nominated among the 25 most influential Latinas on People en Español in 2014 and Latina Magazine's 30 Favorite Stars under 30 & Designers on the Rise. This Salvadorean has presented in Paris Fashion Week and has a flagship store based out of Beverly Hills. She's a celebrity designer focusing on Haute Couture Bridal, evening gowns, and men's bespoke suits whose clients include Gina Rodriguez, Paulina Rubio, and Gloria Trevi. Her emphasis on personalization makes GLAUDI designs a dream for anyone's special occasion. Plus, all collections can be custom-made and designed to one's liking.
Mariana Hinestroza and Catalina Alvarez are Colombia sisters and fashion designers who put their heads together to launch a line of handcrafted resort wear pieces known as Agua by Agua Bendita. The environmentally conscious sister label honors its cultural roots and reveres artisan designs are sophisticated, timeless garments inspired by Latina America's enchanting biodiversity and culture. Today, they are proud to oversee two of the preeminent Colombian fashion brands in the world: Agua Bendita & Agua by AB.
---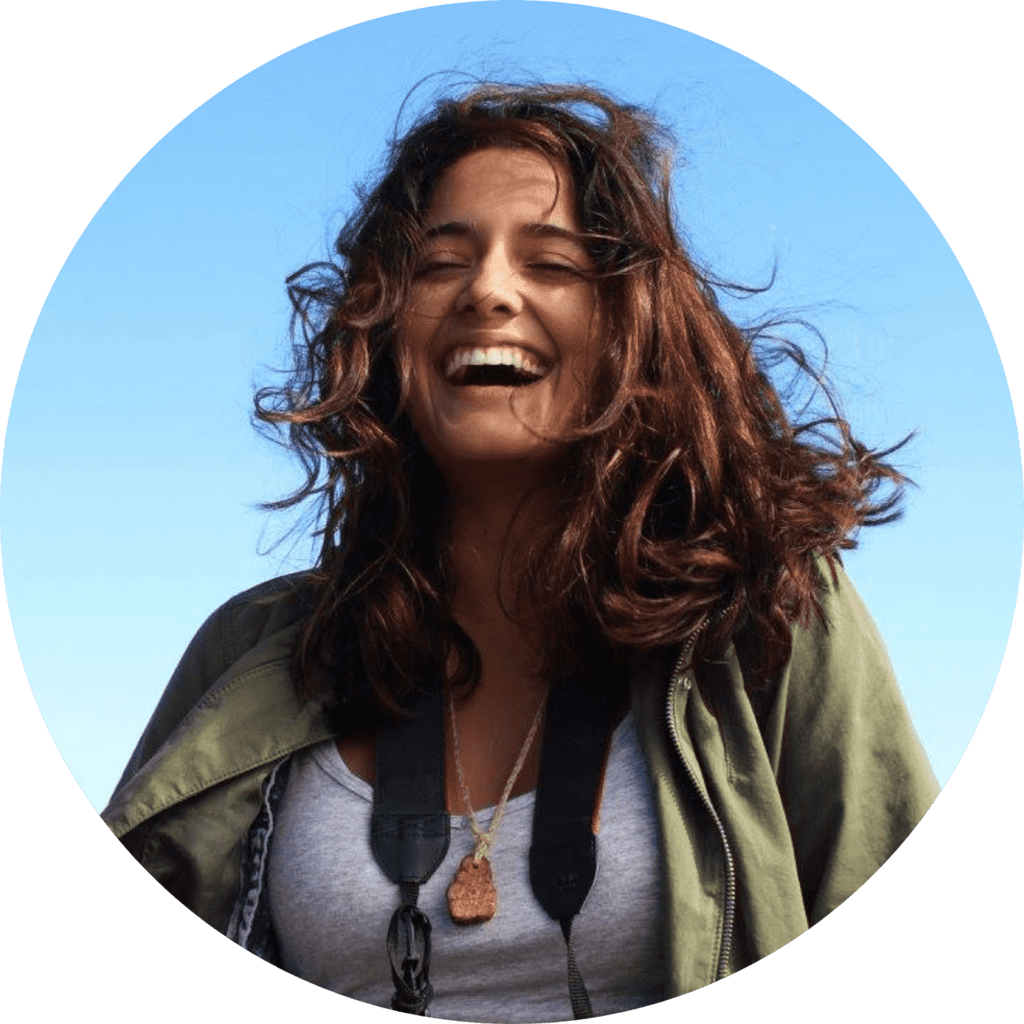 About the Author
Chantelle Bacigalupo
Chantelle Bacigalupo is #WeAllGrow Latina's Editorial Staff Writer. She is a Bolivian-American photographer, multimedia journalist, and activist based in Brooklyn, NY. Her work focuses on issues ranging across immigration, social & environmental justice, preserving Indigenous cultures, and reproductive justice. You can read more of her pieces here.