Get to know these 11 Black and Afro-Latina poets whose writing speaks on the complexities of intersectional identities, and the nuance of their realities.
Poetry is a powerful tool to shine a light on a shadowed reality. It opens our hearts and allows us to feel seen in our complexity. As we continue celebrating Black History Month, we've highlighted 12 Black and Afro-Latina poets that unapologetically speak their truth. Immerse yourself in their stories, and share your favorites with your community.
Dhayana Alejandrina
Dhayana is a Dominican poet, storyteller, and writing mentor. She performed her initial open mic in Okinawa, Japan, where she lived for four years. Her literary work scours inner growth, devotion, culture, and spiritual healing. In 2021, she published her first collection of variant prose and poetry, 'Agridulce,' which highlights the importance of acknowledging our emotions and experience as a path to self-awareness and discovery.
Melania Luisa Marte
Melania Luisa Marte is a Dominican-American writer, poet, and musician whose poetry explores her Caribbean roots, intersectionality, and self-love. Her work has been featured by Teen Vogue, Facebook, Remezcla, Pop Sugar and more. Marte's debut collection of poetry, 'Plantains and Our Becoming' will be published in the summer of 2023.
Elizabeth Acevedo
Elizabeth Acevedo is the New York Times-bestselling author of 'The Poet X,' which won the National Book Award for Young people's Literature, among many other awards. In 2022, Acevedo became the Young People's Poet Laureate. Acevedo holds an MFA in creative writing from the University of Maryland and lives with her partner in Washington, DC.
Raina J. León
Raina J. León is a Black, Afro-Boricua writer, artist, educator, scholar, and organizer from Philadelphia. She believes in collective action, community work, and the profound power of holding space for telling our stories. She is the author of 'Areyto to Atabey: essays on the Mother(ing) Self' and publishes across from visual art, poetry, nonfiction, and scholarly work.
Yesenia Montilla
Yesenia Montilla is an Afro-Latina poet & a daughter of immigrants. Her work has been published in the Academy of American Poets Poem-a-Day, Prairie Schooner, Gulf Coast, and Best of American Poetry 2021 and 2022. Her first collection 'The Pink Box,' was published by Willow Books & was longlisted for a PEN Open Book award. She lives in Harlem, NY.
Daniel Rodriguez del Orbe
Daniel Rodriguez del Orbe is a poet, spoken word artist, and cultural expression activist from the Dominican Republic raised in The Bronx. In her writing, she explores womanhood/ gender, love, and migration. Her work has been featured by the Bronx Museum of Arts, Museum of African Diaspora (MoAD), People en Español, NPR, and Foot Locker.
Porsha Olayiwola
Porsha Olayiwola is a writer, performer, educator, and curator who uses afro-futurism and surrealism to examine historical and current issues in the Black, woman, and queer diasporas. She is currently the poet laureate for Boston and the author of 'I Shimmer Sometimes, Too.' Her work has been featured in Black Warrior Review, The Boston Globe, Essence Magazine, Netflix, and more.
Ashley August
Ashley August is an Afro-Latina actress, playwright, poet, and author of Say I Won't. By 19, she was New York City's Youth Poet Laureate. You might have caught her playing a poet alongside Maggie Gyllenhaal and Gael García-Bernal in the independent film The Kindergarten Teacher, which debuted at the Sundance Film Festival, or you might have caught her slam-poetry documentary Don't Be Nice.
Ariana Brown
Ariana Brown is a queer Black Mexican poet from the Southside of San Antonio, Texas, now based in Houston, Texas. Author of poetry collections 'We Are Owed.' and 'Sana Sana,' Brown's work investigates queer Black personhood in Mexican American spaces, Black relationality, queer kinship, and imagining a world where Black girls are free. She has written, performed, and taught poetry for over ten years.
Golden
Golden is a gender-nonconforming photographer and poet based in Brooklyn, NY, that documents the intersections of Blackness and gender within the U.S. They are the author of 'A Dead Name That Learned How to Live' and the photographic self-portraiture series 'On Learning How to Live,' documenting Black trans life at the intersections of surviving and living in the United States.
Sasha Banks
Sasha Bank is a poet and author of 'america,MINE,' whose work has appeared in Kinfolks Quarterly, Alight, Poor Claudia, and more. Banks, a jazz singer and pianist began performing poetry after a student at Dartmouth found her chapbook online and invited her to an event. Today, she lives in North Carolina, where she is learning to be Black and spectacular at the same time.
---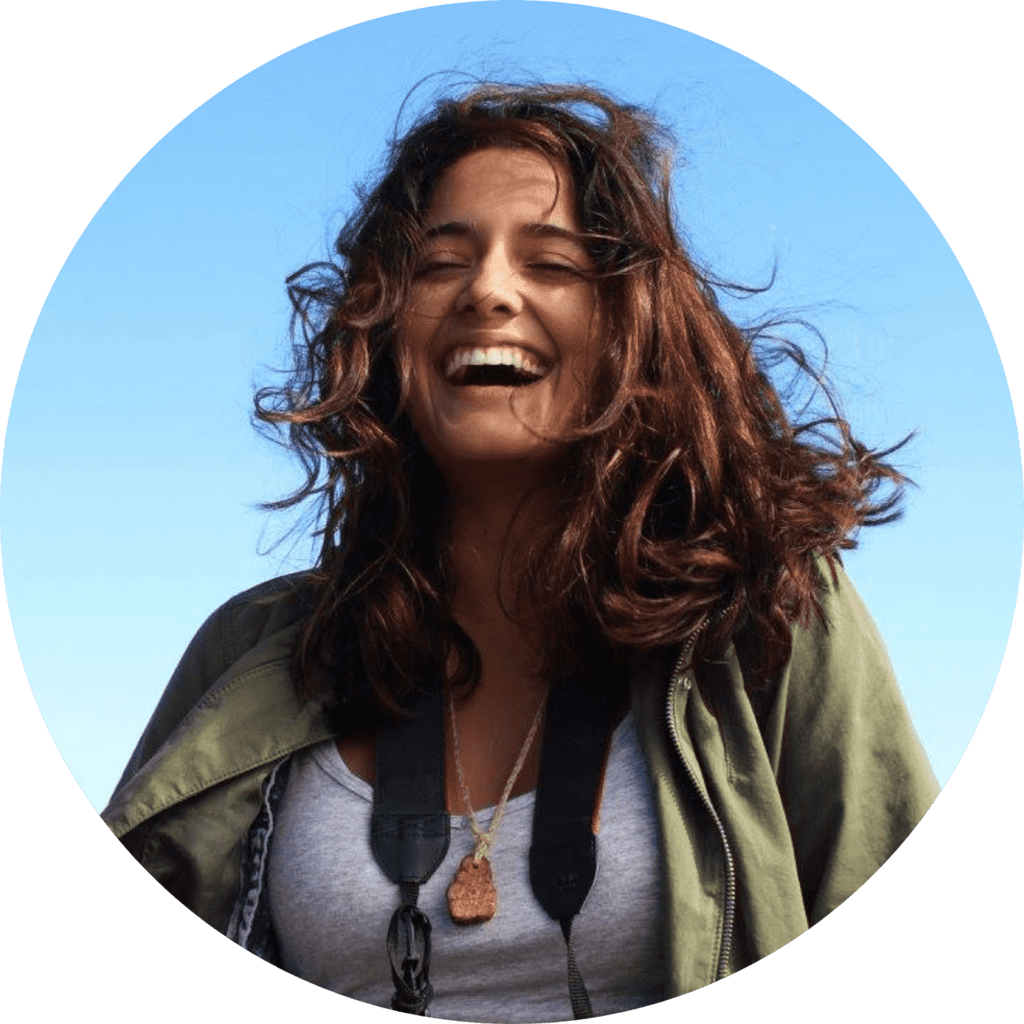 About the Author
Chantelle Bacigalupo
Chantelle Bacigalupo is #WeAllGrow Latina's Editorial Staff Writer. She is a Bolivian-American photographer, multimedia journalist, and activist based in Brooklyn, NY. Her work focuses on issues ranging across immigration, social & environmental justice, preserving Indigenous cultures, and reproductive justice. You can read more of her pieces here.