Sometimes, we won't even dare say we don't eat carne asada for the fear that we'll lose our Latine card. But since plant-based diets came from our ancestors, how did carne asada almost become a cultural pillar?
The summer heat waves and Bad Bunny tunes are here, so it's officially summer! Cue the outdoor fiestas and churrasco con amigas. However, for those thriving on a plant-based diet, we're bracing for a season of potential scoffs & shock from our Latine community. "¿Cómo que no comes carne?"
For many in the Latine community, a plant-based diet was created by and for white health-conscious hipsters and hippies. But here's the thing – modern-day "hip health foods" like nutrient-dense maca root, chia seeds, spirulina, cacao, quinoa, and chia seeds have long been staples in Mesoamerican cultures. Their diets often tended toward vegetables and fruits, with meat as a secondary supplement. Although "authentic" Mexican food today is often considered to be meat-heavy cuisine, meat wasn't introduced to populations in the Americas until the Spanish conquest.
So how is it that our ancestors unintentionally practiced vegetarianism and veganism, yet the Latine community strongly identifies with carne asada as almost a cultural pillar? For one, mainstream media has successfully whitewashed vegan and vegetarian lifestyles. Plus, the standard American diet of beef, cheese, and white sugar imposed on communities of color in the United States is a modern-day colonization story that deserves its own article. But we have the opportunity to reclaim ancestral food knowledge.
Listen, it doesn't make you any less Latine if you're interested in or are already living a vegan or vegetarian lifestyle. It doesn't mean that you are betraying your culture. Follow the curiosity, and watch it lead you back to your ancestral roots. Even pescatarian diets connect you to el mar. And at the very least, adopting a plant-based diet is cost-effective with substantial health benefits.
As for those of you who are not ready to replace your lechón for baked veggies – no pressure; it's all about keeping an open mind and learning more about alternative perspectives & lifestyles. However, if you're on the fence and want to give in to your intrigue, you won't want to miss our upcoming AMIGAS event this Thursday, July 21st. Join us for 'Summer Refresco,' a live conversation and kitchen & cocktail demo with Ale Graf of Piloncillo y Vanilla, Verónica Cervera of La Cocina de Vero, hosted by our amiga Eugenia Peroza. These two immigrant chefs have learned firsthand how to live a plant-based lifestyle and not lose the flavor and sazón de nuestra cultura.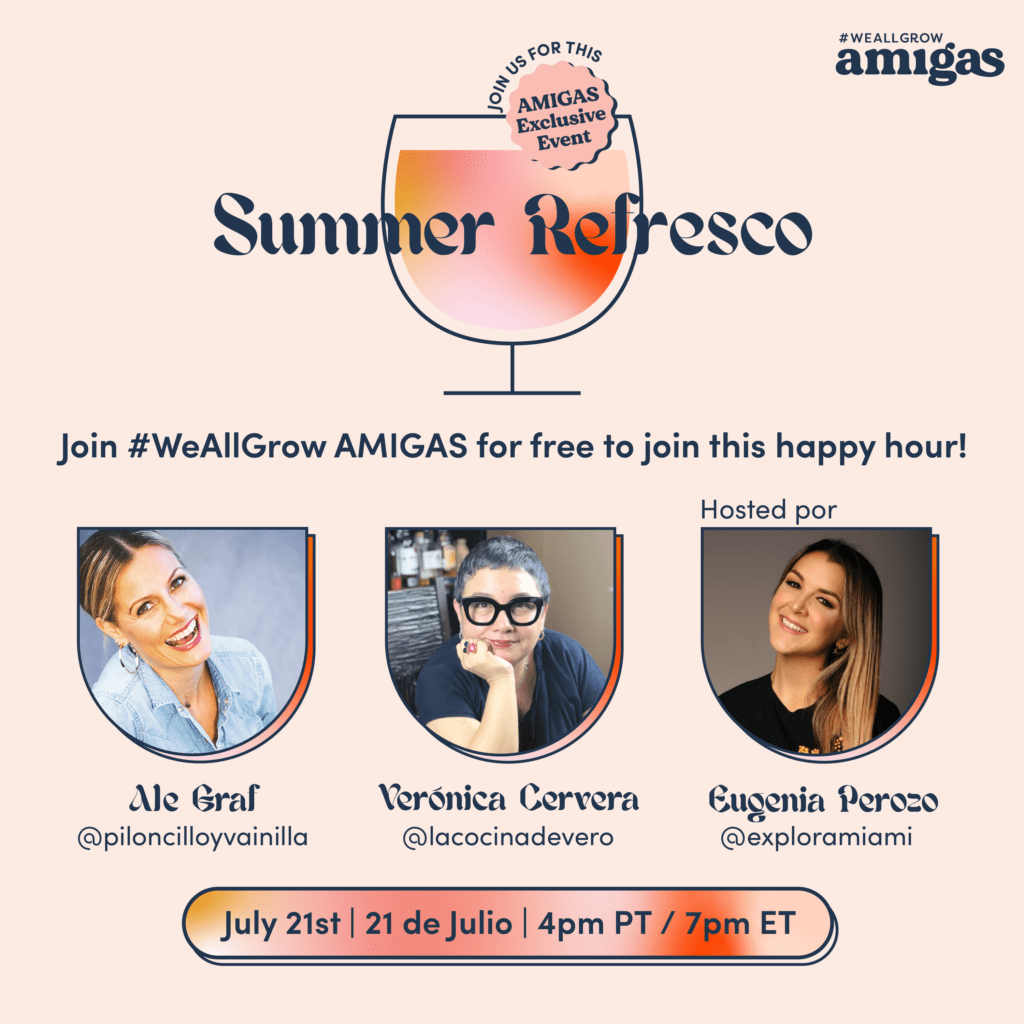 As a plus, we will be gifting one lucky winner that joins us live a copy of Ale and Verónica's new book, Yo Cocino Latino, so you can keep the dishes of our cultura alive in your cocina!
RSVP to our first ever AMIGAS Happy Hour with a cooking demonstration and live cocktail bar session! We're excited to feature easy vegan and pescatarian Latin cuisine by Ale Graf of Piloncillo y Vanilla and Verónica Cervera of La Cocina de Vero, hosted by Eugenia Peroza.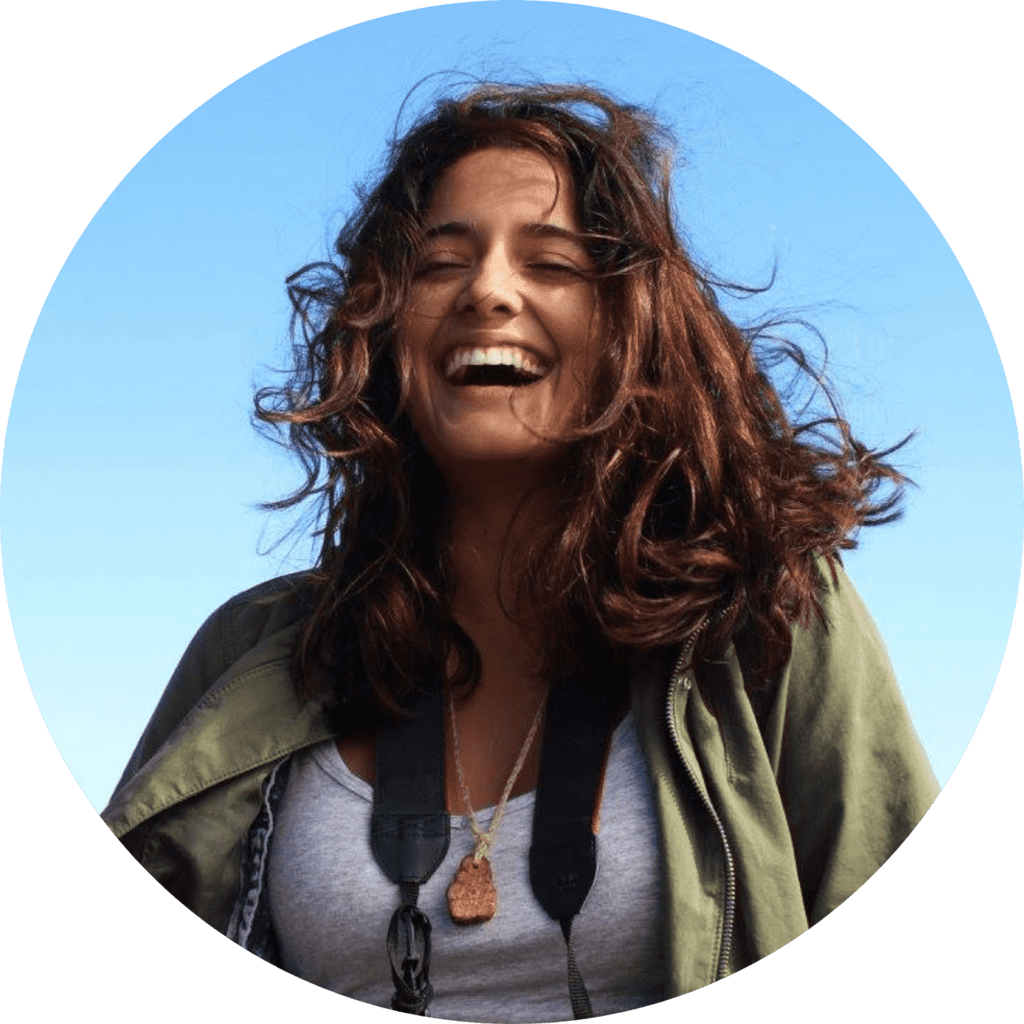 Chantelle Bacigalupo is #WeAllGrow Latina's Editorial Staff Writer. She is a Bolivian-American photographer, multimedia journalist, and activist based in Brooklyn, NY. Her work focuses on issues ranging across immigration, social & environmental justice, preserving Indigenous cultures, and reproductive justice.