Have you been considering starting a business with a relative or family member? The Frías sisters, co-founders of Indie beauty brand Luna Magic featured on Shark Tank, get personal about the behind-the-scenes of running a successful business with family.
Afro-Dominican sisters Mabel and Shaira Frías are quite literally the mind and soul behind the indie beauty brand Luna Magic. They have successfully scaled to sell at major retailers like Target, Walmart, and CVS, but it's just the beginning. This passionate sister-duo who created a beauty brand that celebrates their mutual love for their multicultural heritage couldn't be more different than each other. With Mabel's corporate experience in e-commerce, her technical approach compliments (and sometimes conflicts) with Shaira's background in makeup artistry, who leads with a more intuitive approach.
Regardless of their differences, their clear mission to launch a beauty brand inspired by the rich culture of the Caribbean & Latin America led them to launch their business during a pandemic successfully. Still, the path to success has sometimes been challenging.
"Our life changes by the email. One email can just bring you down and the next email can bring you up. It's a constant roller coaster running a business. We're trying to figure it out at the same time as learning," admits Shaira.
One of the challenges they faced early on was figuring out how to work together as business partners. They've been transparent about the difficulties of navigating sister and business partner dynamics, but ultimately the process has strengthened their sister relationship, making them better communicators and friends. If you are starting a business with your sibling (or another family member), here are three things to consider from mujeres who have walked through the fire.
Find outside resources to support your relationship.
Running a business with someone you know intimately might feel like the perfect setup. However, the blunt truth is that building a business with family sometimes means the personal relationship blurs with the professional relationship. And when Shaira and Mabel started facing challenges, they sought support.
"The same way there's coaching or therapy for relationships, there's actually coaching and therapy for business partners that are also family," said Mabel. "We're navigating a lot of firsts for us. We don't have present female leadership in our family, in the sense of women who've done what we're doing."
Managing a business requires effort, so why not make it easier for yourself by finding additional support? Mabel And Shaira are big believers in this approach.
"It's a blessing to seek these outside resources in order for us to be better business partners and better sisters," said Shaira.

Know your truth.
Just because you and your family member might have grown up in the same household, it doesn't mean you are the same.
"My mother had three kids, and we're completely different people. We communicate differently. We look at the world differently. In Latino culture we act like everybody is the same, and that's not true," shared Mabel.
And this dynamic plays out in the professional field. You might be running the same business but experiencing it differently. Even your individual approach to business might be different.
"We have the same intent, but we might go about it differently. We've had to come up with a new language to get on the same page," said Mabel.
And that might even go into honing in on the strengths and weaknesses each of you has. As you build that new language between you and your relative, understand how those strengths and weaknesses might complement each other rather than force a language that doesn't allow you to work collaboratively. In the sense of how the Frías sisters have built their business, Mabel hones in on her strength of biz dev, while Shaira leads with her experience in the makeup industry.

Communicate. Communicate. Communicate.
The Frías sisters admit that when Luna Magic was smaller, communication and management was easier. Today, Mabel and Shaira are responsible for a warehouse, an office space, associates, and business partners, so communication is more pivotal than ever to ensure everything runs smoothly. 
"[My biggest focus was], how do we figure out how we're going to divide and conquer all of those things that make up the company," said Mabel.
"The number one thing we've learned is clear communication [between us] first, means is trickles down to everyone else."

Shaira Frías
The truth is, clear and effective communication helps run the business like a well oiled machine. And as the sisters previously mentioned, sometimes seeking external support to bridge the communication gaps can be a game changer.
"The number one thing we've learned is clear communication [between us] first, means is trickles down to everyone else," said Shaira.
Head to lunamagic.com to learn more about Luna Magic or shop their collection, and follow Shaira at @shaira.frias and Mabel @mabel.friasxo on Instagram.
---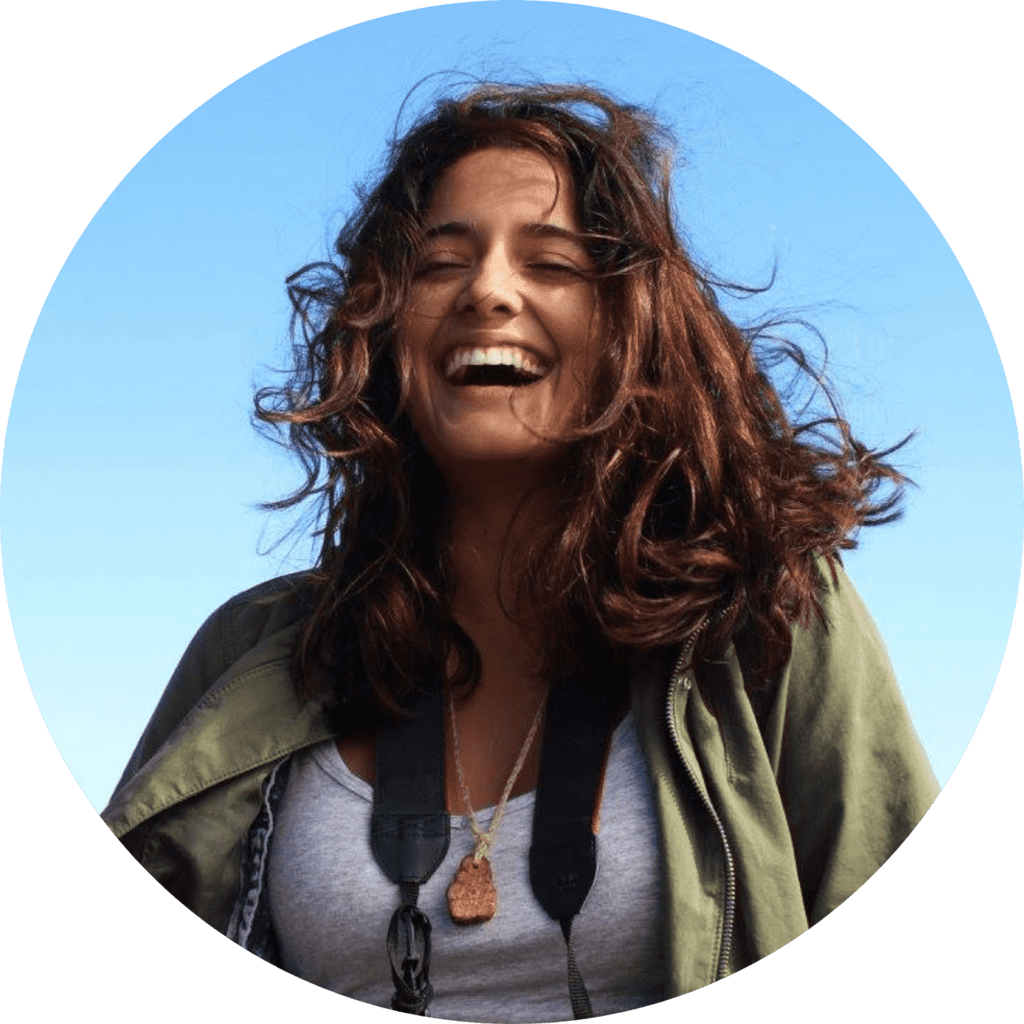 About the Author
Chantelle Bacigalupo
Chantelle Bacigalupo is #WeAllGrow Latina's Editorial Staff Writer. She is a Bolivian-American photographer, multimedia journalist, and activist based in Brooklyn, NY. Her work focuses on issues ranging across immigration, social & environmental justice, preserving Indigenous cultures, and reproductive justice. You can read more of her pieces here.