If you're just starting your business or are pivoting in your career, the founder of non-toxic nail care brand FOR TMRW and clean beauty advocate Maia Alejandro shares priceless tips to jumpstart your journey as an entrepreneur.
When Maia Alejandro, entrepreneur and founder of the nail care brand FOR TMRW, learned that toxins found in beauty products (like nail polish) posed a threat to her health amid her high-risk pregnancy, she courageously began a journey researching beauty ingredients and their impact. The findings were shocking, and despite all her research, she still had yet to find a brand tailored to her Caribbean Latine community. So she decided to do something about it by launching FOR TMRW, a non-toxic nail care brand that centers on community, well-being, and color psychology. The brand has been so successful it's picked up the attention of R29 and Allure, landing her features in both magazines.

We had the honor of chatting with the Afro-Dominican Jefa and clean beauty advocate about her entrepreneurial journey and her advice for those embarking on theirs.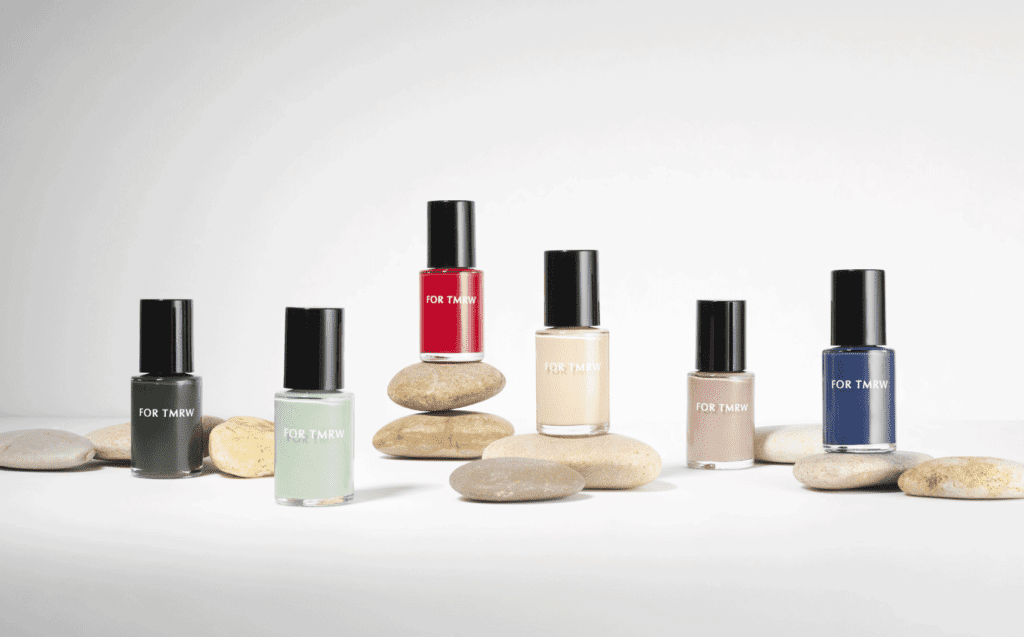 You can bring your idea to life or watch someone else do it.
Alejandro believes ideas travel from person to person until a courageous human finally births them into the world.
"It's your responsibility to bring these ideas to life. That's why that idea came to you. My idea for a nail care brand would be completely different than yours. And that's the beauty in it."
It's a piece of entrepreneurial advice that helps one remove their ego from the equation. What is possible when we recognize that these ideas have their own magic? Can you honor the idea when it reveals itself to you?
"Do you want to have at least tried and see where your idea and where your business could be in five years? Or do you want to be still thinking about that idea that somebody else started because those ideas rolled around?"

You have the choice to reroute.
Like many of us, Alejandro came from an immigrant background that prioritizes stability and safety, but courageously chose her own path.
"I always tell people to feel the fear and do it anyway. There's nothing wrong with trying and then changing your mind. I'm all about the pivot."
And it's true, Maia Alejandro walks her talk. Before launching award-winning For TMRW products, she worked as a social worker and an interior designer. As a result, she applied her mental wellness knowledge, interest in design, and love of color to build her business.
"My mother did not have an okay time with me saying I am leaving social work. She still sends me job openings for social work," she laughs. "[My mother would say] you go to school, get a job, stay in that job, and retire. And I went against that. It's scary, but do it anyway. You have to be honest with yourself and be true to yourself, and the time will go by anyway."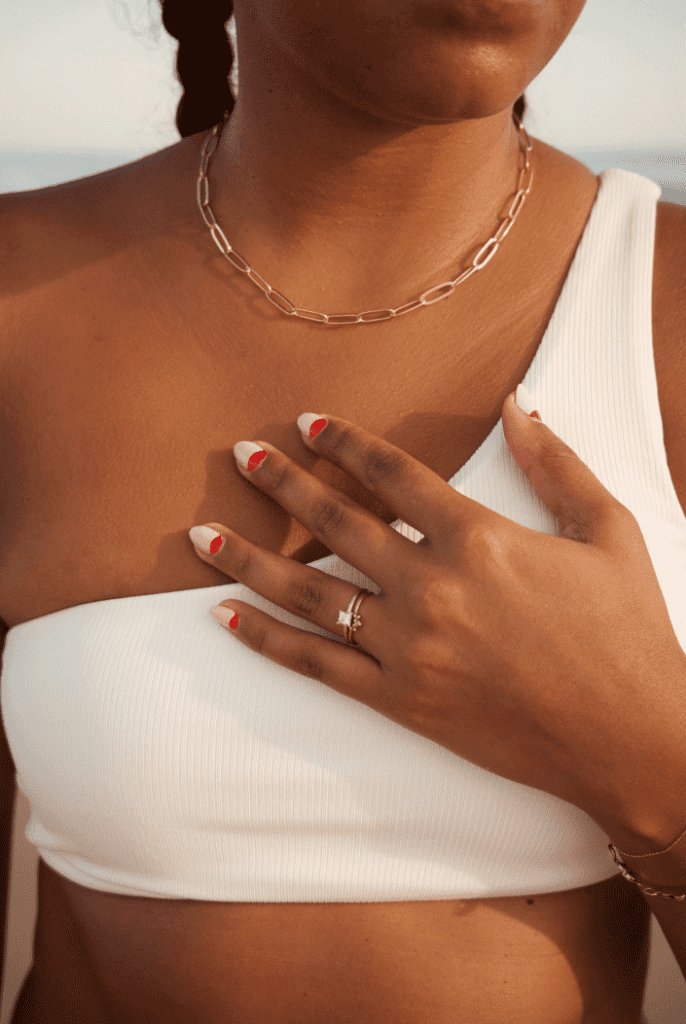 Be authentic.
Everyone wants to give advice these days. There are business advisors and strategists who want to guide you. And while Alejandro is open to growth and change, her North Star is authenticity.
"I have to be honest about why I even started this business. For me, it's combining my culture with art – that is what drives me."
While sales are essential to a sustainable business, it's not what ignites the business creation. For this mother of twins, whose culture is of great importance to her, priorities run much deeper.
"I have to be honest about who I am as a human being. I think those things create loyalty with your customers. It creates the community, and that is what gives your brand's longevity," said Alejandro. "Not just chasing the trends, not just the dollar, but creating the foundation of the community, and bringing them into your vision."

Check in with yourself.
"There's a lot of chatter. There's a lot of advice. There are a lot of opinions. You have to take that pause, and check in with yourself to really find your why," said Alejandro.
And while Alejandro promotes going full force ahead on your passion, she values the reflection found in the pause.
"Regardless of the advice people give you, if you are so deeply clear on your 'why' no one can shake you. That is your foundation," said Alejandro.
---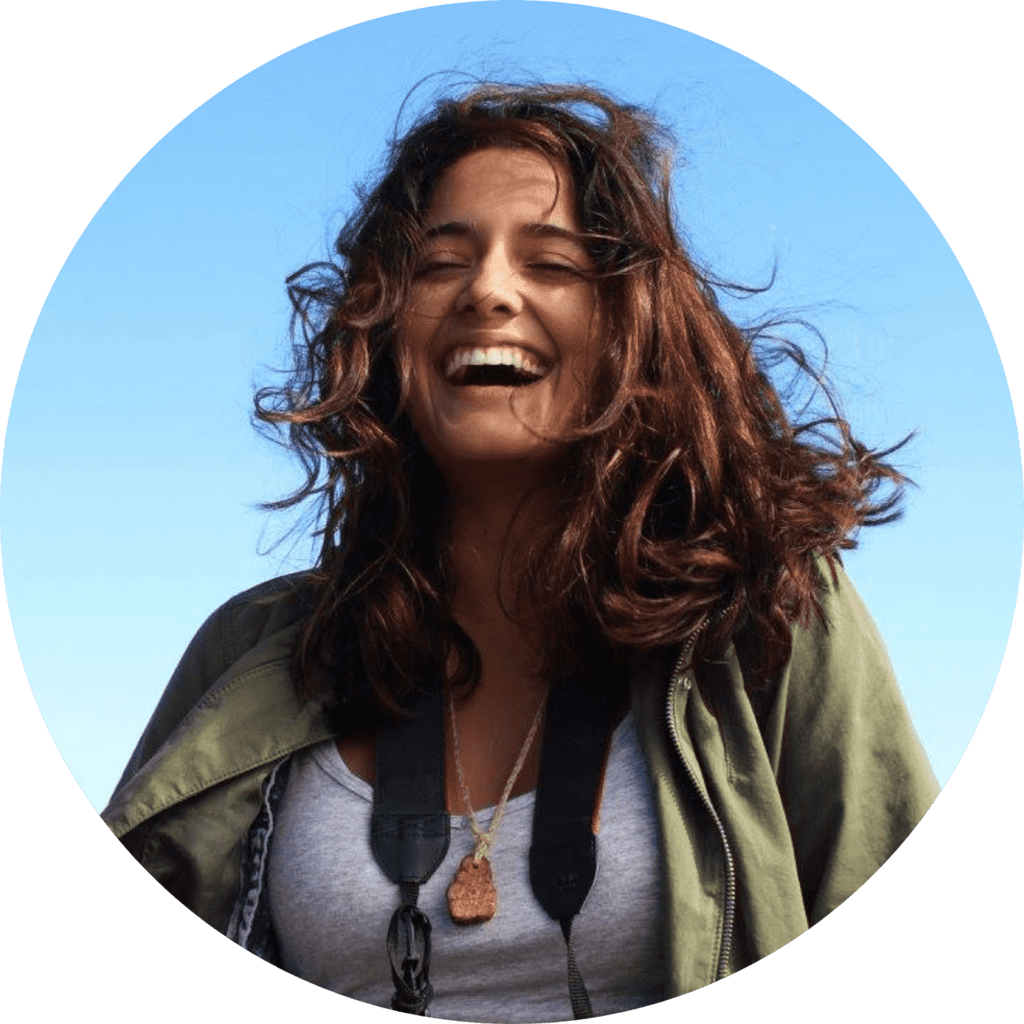 About the Author
Chantelle Bacigalupo
Chantelle Bacigalupo is #WeAllGrow Latina's Editorial Staff Writer. She is a Bolivian-American photographer, multimedia journalist, and activist based in Brooklyn, NY. Her work focuses on issues ranging across immigration, social & environmental justice, preserving Indigenous cultures, and reproductive justice. You can read more of her pieces here.