Today, people in Puerto Rico and the Dominican Republic are assessing their losses after the wake of the destruction Hurricane Fiona has left, and the Latine community is taking action.
Just five years ago, in September of 2017, Hurricane Maria hit, leaving neighborhoods in Puerto Rico and the Caribbean flooded and without electricity. And here we are again with Puerto Rico and the Dominican Republic impacted by some major devastation from Hurricane Fiona. As natural disasters have struck Latin-American countries with this hurricane in the Caribbean and deadly earthquakes in Mexico, we stand alongside those in our community who this disaster has directly impacted and remind them that they are not alone. The Latine community is rooted in resilience and community, and we are showing up for each other. We are filled with hope to see people mobilize to support those that have been affected.
We're highlighting some of the remarkable women in the Latine community that have shown up for the communities impacted by Hurricane Fiona. Through their efforts, we hope you can connect with the cause that feels most important to your heart and take action.
Astrid Rivera is an Univision journalist who has been covering the situation in Puerto Rico and the Dominican Republic. She's been informing the public in detail about the various ways one can support.
Unfortunately, many donations sent to Puerto Rico were never distributed when Hurricane Maria five years ago. So Bianca Alba from #ThisLatinaTravels has created a list of trusted organizations you can donate to instead of big organizations like the Red Cross or Salvation Army.
Bianca Graulau is an independent reporter who just last week collaborated on Bad Bunny's 'El Apagón' music video/news documentary to bring eyes to the social and economic hardships occurring in Puerto Rico. Since Fiona hit the island, she continues to report on the reality of the situation on the ground and provides trusted organizations you can donate to in her posts' captions.
Latina therapist & author Christine Gutierrez, who has lived on the island for many years, has been gathering in prayer for Puerto Rico so our hearts can alchemize the overwhelm into action. In addition, she is providing connections to trusted organizations supporting mothers, families, and more.

Carolin Williams is the founder of La Maleta 301, a second-hand clothing store based in the Dominican Republic. She's been gathering resources to support families that have been impacted by the hurricane on the east and northeast sides of the island.
Elizabeth DiAlto is an Embodiment Specialist with roots in Puerto Rico. 100% of proceeds for her Fall Equinox Embodiment Bundle, created to cultivate the courage to allow your soul's desires to lead the way in life, will go to hurricane relief in Puerto Rico. She is choosing to share them with verified grassroots organizations.
Gabs Rivers is a personal trainer and nutrition coach who has been looking out for the fur babies affected by the devastating hurricane. She's been gathering donations for food and materials to keep these loved animals safe.
Lilia Luciano is a CBSNews Correspondent who has been covering the devastating impacts of Hurricane Fiona in PR and the DR. By spreading awareness of the on-the-ground situation that communities are facing, she's asking for people to take an active role in ins showing up.
September 20, 2022
Pau Rocío is a Puerto Rican chef living on the island and has been gathering food donations & extra hands to provide warm and nutritious meals for the Guayama community along the Caribbean coast.
Celi is a Puerto Rican sign language interpreter who even performed Bad Bunny's concert in sign language for a designated group of people. She's currently gathering donations to distribute to the deaf community that has been affected by the destruction.
Resources
Along with the help of these amazing women, the islands can use as much help as possible, so we invite you to donate and participate in these organizations and fundraisers for Hurricane Fiona relief.
Hispanics in Philanthropy
In the aftermath of Hurricane Fiona, HIP is launching the Fiona Response Fund to help funnel resources to organizations on the ground providing immediate relief services. Click here to donate.
Taller Salud
From ABC News, "Taller Salud is a feminist grassroots nonprofit focused on women's health and safety as well as anti-violence efforts. Following Hurricane Fiona, they are turning their efforts to relief efforts. They will be accepting deliveries on nonperishable foods, water filters, solar lanterns, diapers and more."
Mujeres de Islas
Mujeres de Islas is a community organization on the small island of Culebra, a small municipality in Puerto Rico that is incredibly low on resources and limited on medical care and resources.
Plenitud PR
Plenitud PR is on the ground supporting our neighbors and surrounding communities in the aftermath of Hurricane Fiona. They are cooking fresh meals, providing emergency supplies, organizing clean-up "brigadas," purchasing harvests from local farmers and more.
The Happy Givers
From the LA Times, The Happy Givers "is a nonprofit that directly manages and assists a home reconstruction program in Puerto Rico and provides relief work when natural disasters occur. (It also runs a children's home in Peru.)
Direct Relief
From the LA Times, "Direct Relief works in the U.S. and internationally to expand access to medicine and healthcare by equipping doctors and nurses with lifesaving medical resources. It proactively provides emergency medicine with health facilities in hurricane-prone regions of the Gulf Coast and Caribbean."
---
If you know any more organizations that are gathering help and aid for Puerto Rico and the Dominican Republic in the aftermath of Hurricane Fiona, please tweet us @weallgrowlatina, as we will be retweeting all avenues of help so we can get the islands back on their feet.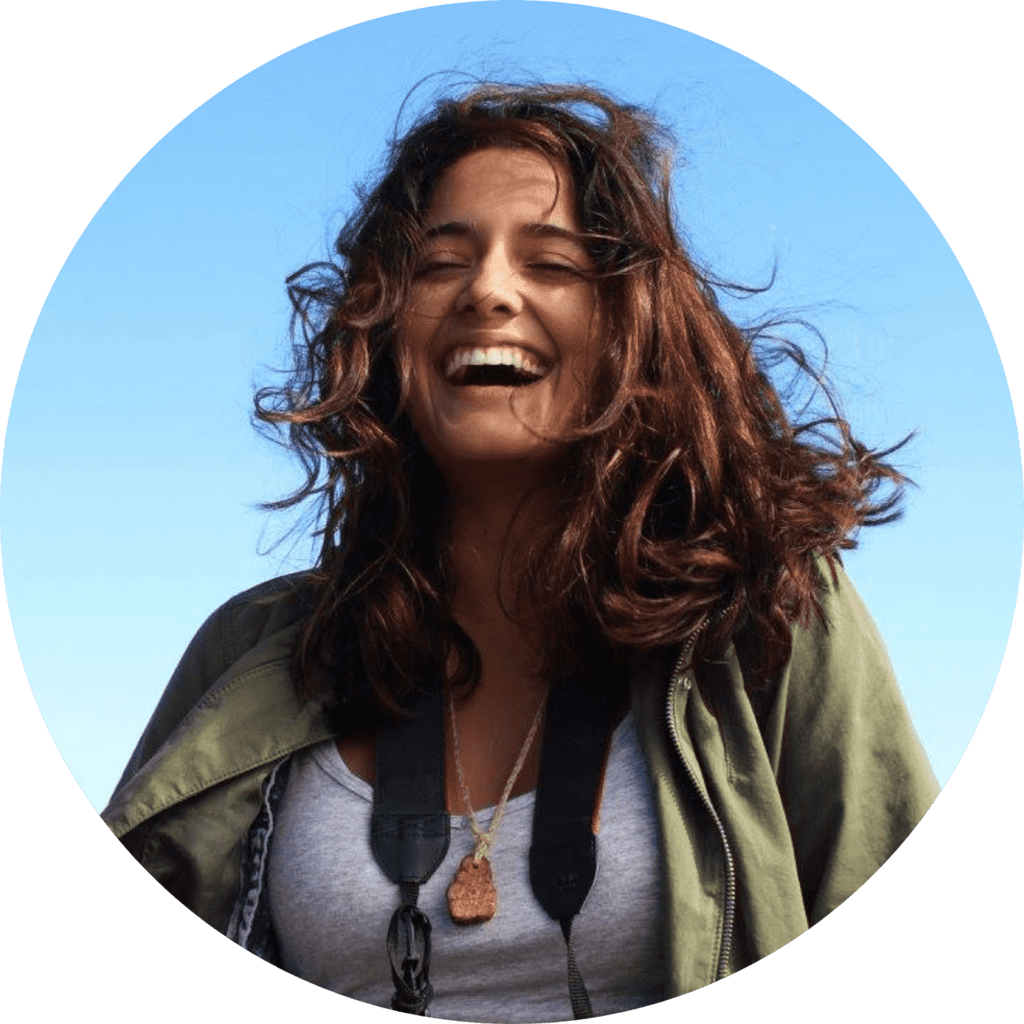 About the Author
Chantelle Bacigalupo
Chantelle Bacigalupo is #WeAllGrow Latina's Editorial Staff Writer. She is a Bolivian-American photographer, multimedia journalist, and activist based in Brooklyn, NY. Her work focuses on issues ranging across immigration, social & environmental justice, preserving Indigenous cultures, and reproductive justice. You can read more of her pieces here.