Celebrating our superpower at #WeAllGrow Summit through storytelling, connections, and standing up for what real representation looks like in mainstream media, thanks to HBO Max Pa'lante!
There is no doubt that when we tap into the ancestral resilience and power found within our community, we grow. There is strength in numbers, and HBO Max Pa'lante! is a multi-platform initiative that celebrates our diverse narratives unapologetically.
As one of our presenting partners at the #WeAllGrow Summit, HBO Max Pa'lante! made sure we embraced that Latinidad is our superpower. They supported weaving together our community's diverse stories through incredible activities and conversations during our summit.

If you're just hearing about Pa'lante!, it's HBO Max's multi-platform initiative to drive awareness to culturally relevant programming across Warner Media. Our voices and narratives matter and aim to reach Latine audiences where we're at and how we identify.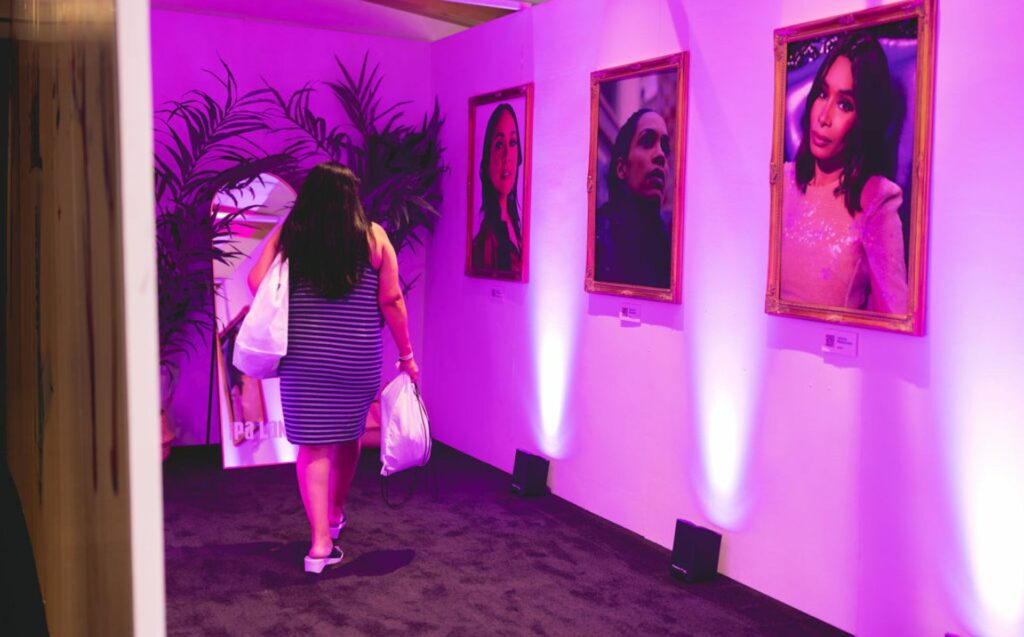 The Pa'lante! lounge at La Quinta Resort, where we held our summit, became a beautiful (and air-conditioned) oasis under the Palm Desert sun where attendees got to gozar la cultura in so many ways. After our delicious breakfast courtesy of HBO Max! Pa'lante, we made our way to their suite that showcased a hall of Latinas with framed photographs of Latinas divinas that paved the way for many of us, like Ivy Queen, Aida Rodriguez, Alexa Demie, and Carla Morrison. At the end of the hall was a mirror, reminding us that we are also an integral part of this hall. Every gota of devotion we put into our dreams and talent builds a legacy for the next generation. On top of that, there was a bar stocked with spirits-free apéritifs, a makeup touch-up station, and a lounge area with massage chairs equipped with headphones to tune out the noise and either laugh, be inspired, and enjoy some tunes to relax.

The lounge coordinated unique events throughout the summit. First, there was a screening of the latest award-winning Habla documentary series, Habla Loud, streaming now on HBO Max. The series, executive produced by Multicultural Marketing Brand Director at HBO and #WeAllGrow Summit speaker Jessica Vargas, shares the stories and insights from a diverse group of Latines sharing different backgrounds and occupations, all of which remind us of the power of our voices. And for those of us who are fans of singer-songwriter Carla Morrison, our dreams came true with a meet-and-greet opportunity right after the screening. The lounge also brought a night of belly laughter and joy with a comedy showcase from Carmen Morales and friends because alegria is part of our cultura, and we deserve to live it.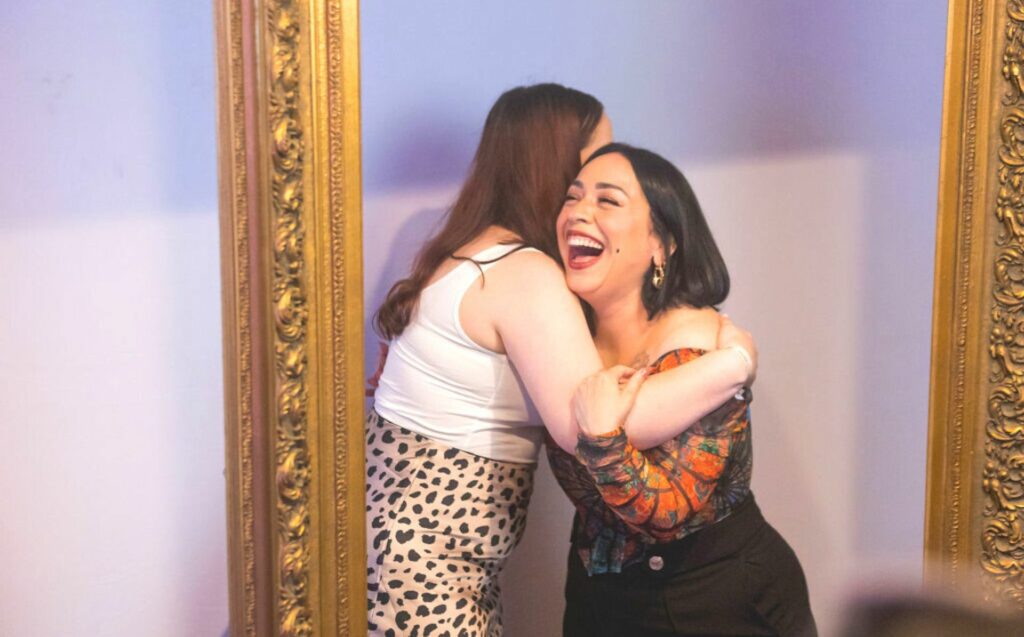 One of our highlights of having HBO Max Pa'lante! at #WeAllGrow Summit was their main stage session, where we were able to hear from female creators and executives in conversation about how their roots have influenced and empowered their stories and career. We were graced by the presence of Jessica Vargas, Founder & Creative Director of WORD Creative Zoila N Darton, model, and TV personality Denise Bidot, and entrepreneur and activist Sara Mora.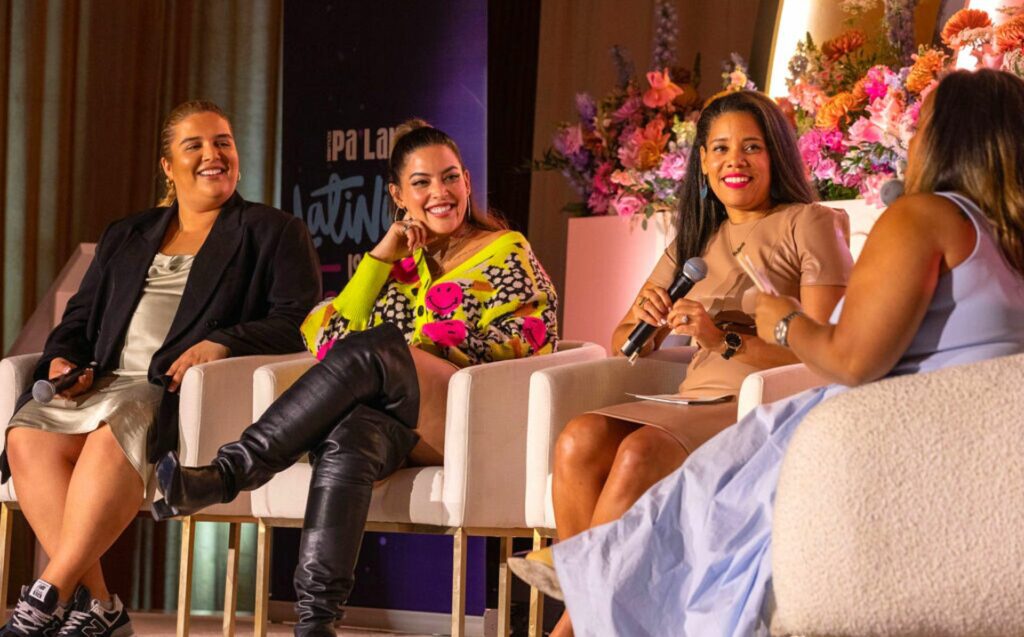 The 45-minute conversation not only shared how Latindad is our superpower but also shed light on how marketing and programming need to be intentional to highlight and represent minority communities beyond Latine Heritage Month.
"You guys are extremely smart to know when it's BS and when a company is not being truthful to market to you. You can smell it. I urge you not to engage with those brands when that happens. That lets them get off the case easier. They're going to be like, "lo van a ver, no importa?' No. Si importa. Si ustedes no lo ven, alguien tiene que decír, 'wow, we have to rethink that because no one engaged with that.' No doubt. It's translated into Spanish when we can easily speak English. I don't want you to market to me on Latine Heritage Month because on October 16th, guess what? I'm a Latina todavia. On Black History Month, I'm still a Latina. We are evergreen."
The panel also highlighted how using your platform as a creator or leveraging the power of the companies you work for, or partnerships is critical to helping us all grow as a collective. Finally, the conversation celebrated our greatest superpower – pride, heritage, and passion! Y que nunca se nos olvide!
There is no way to capture the true impact of HBO Max Pa'lante! on our experience at summit only through words. So, scroll through to share some of our favorite moments from the entire experience through the lens of our own attendees:
---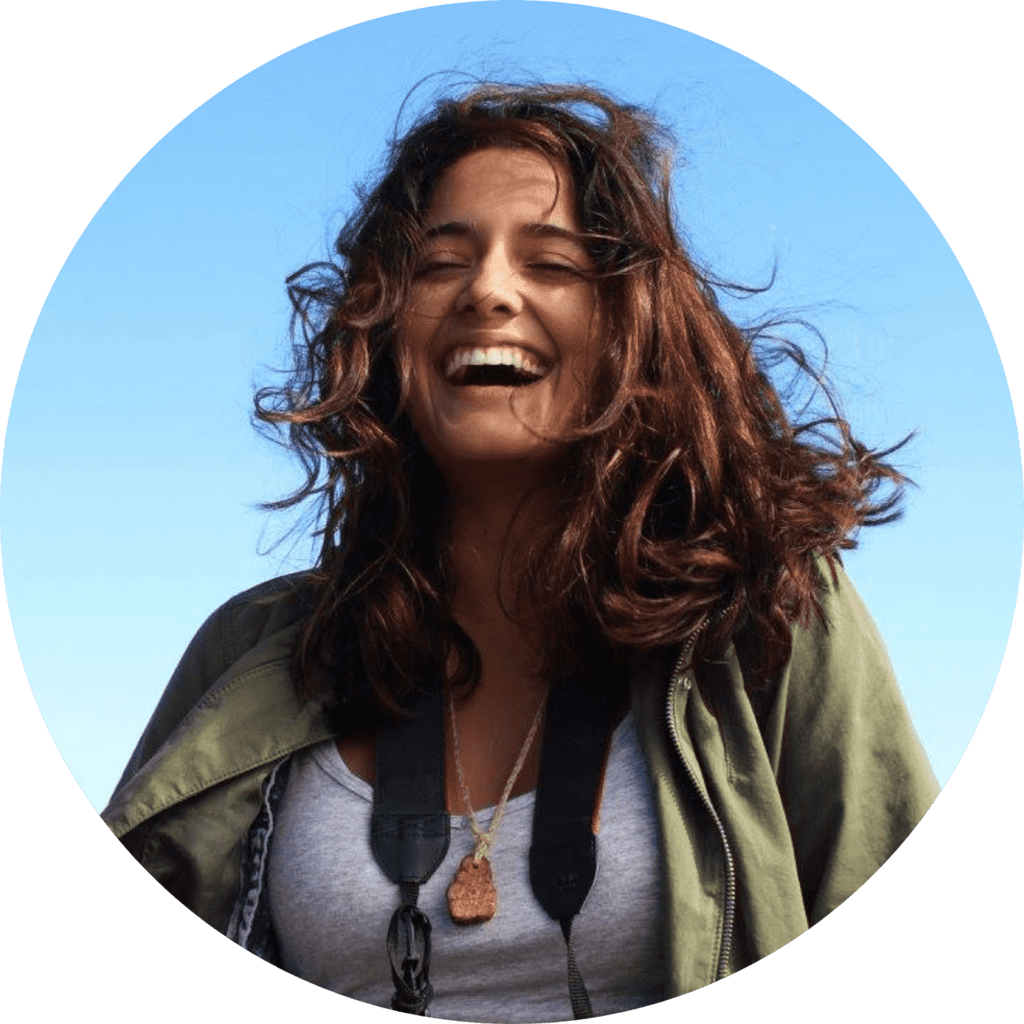 About the Author
Chantelle Bacigalupo
Chantelle Bacigalupo is #WeAllGrow Latina's Editorial Staff Writer. She is a Bolivian-American photographer, multimedia journalist, and activist based in Brooklyn, NY. Her work focuses on issues ranging across immigration, social & environmental justice, preserving Indigenous cultures, and reproductive justice. You can read more of her pieces here.