Amiga, tickets are live for #WeAllGrow Las Founders, our inaugural one-day in-person event for Latina entrepreneurs, como tú!
Did you know that Latina-owned businesses are the fastest-growing segment of women-owned enterprises in the United States? #WeAllGrow Latina offers expansive opportunities aimed at helping Latina and Femme-Latine entrepreneurs continue to grow and thrive. With one in 200 Latinos opening a new business each month, we are the demographic in the U.S. with the highest degree of entrepreneurship. So, we're launching the inaugural #WeAllGrow Las Founders, in partnership with Salesforce, to fuel the movement of Latina entrepreneurs anchoring into their purpose and creating a ripple of change across the country!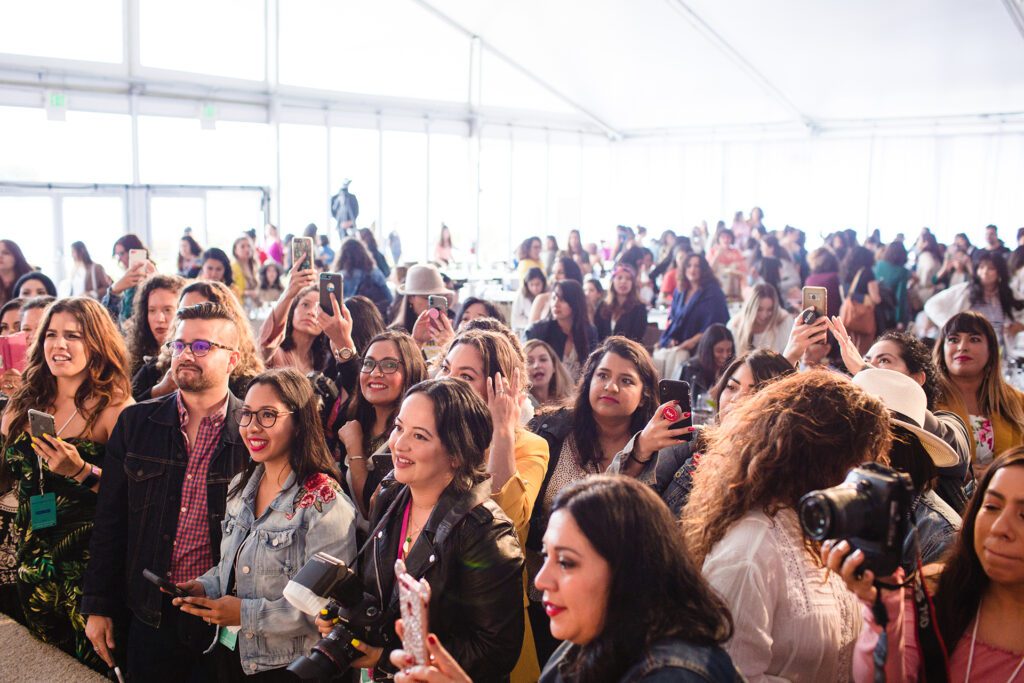 This one-day event is designed to benefit you at any stage of your business. Whether you have an idea, are strategizing the next steps, or are looking to scale your business via investments, partnerships and networking, Las Founders is a day to be inspired and receive the opportunities to drive your founder's vision forward. 
Despite the barriers to success many Latina women entrepreneurs face, data shows that Latinx-owned businesses are seeing record growth. With over two-million Latina-owned businesses in the country, we hold more economic impact than we think. In fact, if Latino-owned businesses were to grow as fast as the U.S. average, they would add about 8% to the $18 trillion U.S. economy. 
So what's holding us back?
The lack of access to resources and tools to better navigate what running a business entails for Latinas has held us back from our full potential. #WeAllGrow has decided to take action, put the power back in our community's hands, and bring you an intentional event that provides solutions to an entrepreneurial resource gap. The event will showcase inspiring keynote sessions by powerhouse Latina founders, transformative workshops, and networking and mentorship opportunities to unlock Latina entrepreneurs' social and economic power.
Our Las Founders speaker Sandra Velasquez is a former professional musician turned CPG sales representative turned entrepreneur who is the founder of a business called Nopalera. She launched the Mexican botanical bath & body brand during the pandemic, with no outside funding, at the age of 44.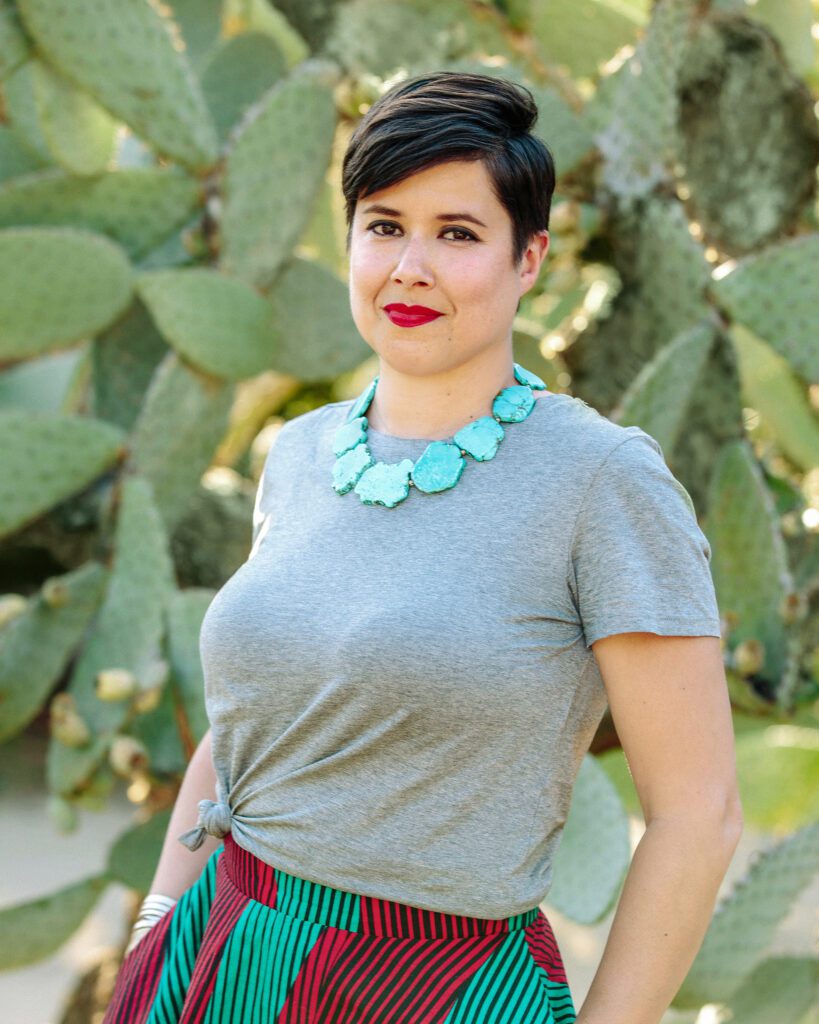 The Latinx community's resilience is undeniable, but imagine the increased impact we could make if we had access to the resources needed to grow a business? "Greater support for Latino workers, business owners, consumers, savers, and investors in the United States could create economic opportunities not just for individuals and families in this demographic but also for the whole country," said Lucy Pérez. She's a senior partner at McKinsey & Company, which released The economic state of Latino in America:The American dream deferred Report.
Another Las Founders main stage speaker, Vanessa Duran, Principal at DCC Accounting, believes that Latinx small businesses' ability to survive and succeed is directly related to the quality of their ecosystem. According to the McKinsey & Company Report, 72 percent of Latino entrepreneurs rely only on friends and family to support their businesses. And while this data is a testament to the power of community that our culture proudly upholds, it is a narrow network and fragile framework. Latina founders need investors and access to resources that set their businesses up for sustainable growth.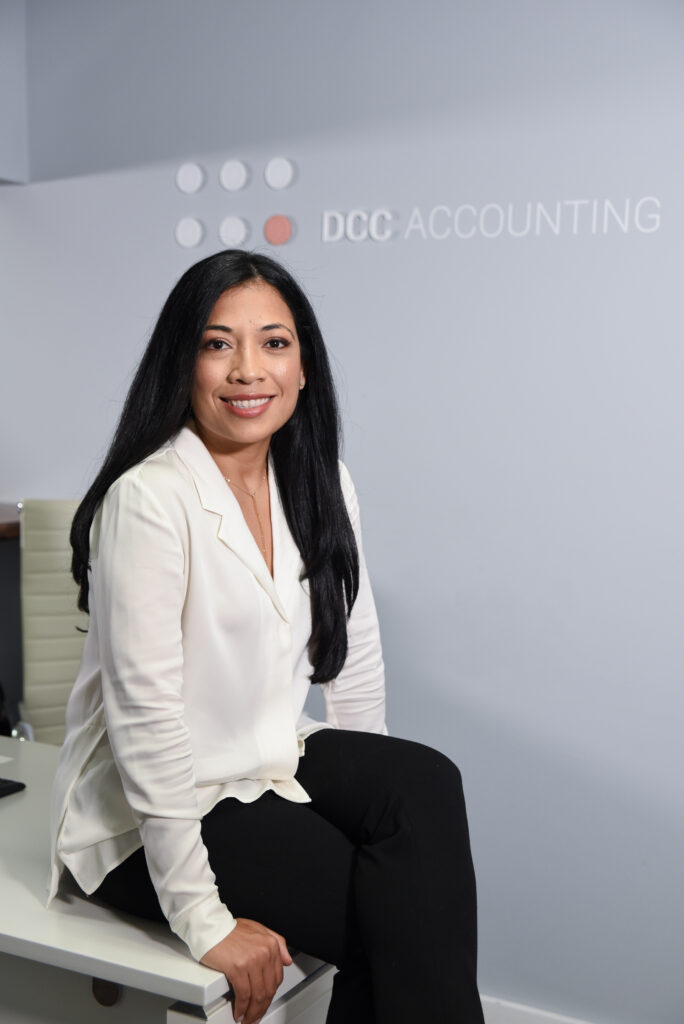 Our mission is for Latina and Femme-Latine founders to walk away from Las Founders with a new support system that will help elevate their business to a new level. Not only for the Latinx community itself but because data shows that the Latinx community has an opportunity to build a stronger U.S. economy. We want to see visionary Latinas and Femme-Latines become the distributors. Let's bring our collective power together to spark new ideas, collaborations, business opportunities, and growth para todas.
––––––––––––––––––––––––––––––––––––––––––––––––––––––––––––––––––––––––––––––––––
Get $111 off your ticket to join us in Rolling Greens, Downtown Los Angeles, CA on July 30th!