From the creators of CNN's 'Searching For Italy,' we embark on a journey of 'Searching for Mexico,' with Eva Longoria, as she tours the country and explores the food, culture, and people of all six regions. With a few episodes out, we're sharing why you need to watch this series and travel along Eva throughout her journey searching her motherland.
Eva Longoria: Searching for Mexico is a six-part CNN Original Series that follows the actress, producer, director, and activist as she feasts her way across six regions of Mexico. "I am so excited for viewers to tune in and see firsthand what I love so much about Mexico – the food, the people, the cultures," said Eva. "This journey allowed me to further appreciate and fall in love with my roots, and I feel so honored that CNN entrusted me with this unforgettable, once-in-a-lifetime experience."
My roots, like Eva's, also extend to Mexico, but unlike Eva, I do not have the means to travel throughout the country and sample the exquisite cuisine along the way. But I long to, and maybe that's why I cried while watching the episode filmed in Mexico City. I cried because I was hungry to eat all the food Eva spotlights and fill myself with the history that seasons it.
One of my favorite ways to learn about a country's history and culture has always been via its food. For example, in college, when I learned that Italian cuisine as we know it today wouldn't exist if it weren't for the Aztecs because tomatoes were originally cultivated by the Aztecs and brought to Italy by colonizers, my mind was blown.
Searching for Mexico does a great job of examining how immigration has contributed to so much of what is considered to be quintessentially Mexican dishes. Dishes that were actually fusion cuisine before fusion cuisine was considered a culinary movement.
I encourage you to watch the series for a variety of reasons. To begin with, this is Eva Longoria's first time hosting a non-fiction series, so you get to see Eva being Eva, and can I just say that I love her loud, boisterous laugh SO much! Then, of course, there is the food. The food is spectacular. But, for me, the best part is the stories that come with the food. They fill my heart with pride, love, and so much respect.
Let me whet your appetite with a few tasty morsels from Searching for Mexico.

Tacos al pastor are a love child.
"I think it's really interesting that one of the most famous tacos from Mexico is from somewhere else." — Eva
Eva and food writer Gabriela Renterí get into the origins of al pastor tacos. They are the Mexican-born descendants of the Middle East tradition of shawarmas brought over by immigrants from Lebanon and Turkey, but made with local ingredients.
Get the low-down on the places you must visit.
"When it comes to food, we all have our guilty pleasures." — Eva
If you find yourself in Mexico City, take me with you so that we can get churros and chocolate and El Moro, which Eva says is an institution.
Good food tells the story of good people.
"You just need one person to give you permission to be great." — Eva
Eduardo García, the chef and founder of Máximo Bistro, has such a compelling life story. His life could have turned out so differently if not for his love of food and the encouragement of one person who saw his potential. Undoubtedly, his food is infused with the drive, passion, and perseverance that makes him so inspiring.
Searching for Mexico is a reminder that food is so much more than food. It is culture, it is history, it is love, it is legacy, and it just might be the secret to happiness.
"I don't know the secret to happiness. All I know is that every time I eat Mexican food, I'm happy." — Eva
You can watch new episodes of Eva Longoria: Searching for Mexico on Sundays at 9pm ET/PT, only on CNN.
---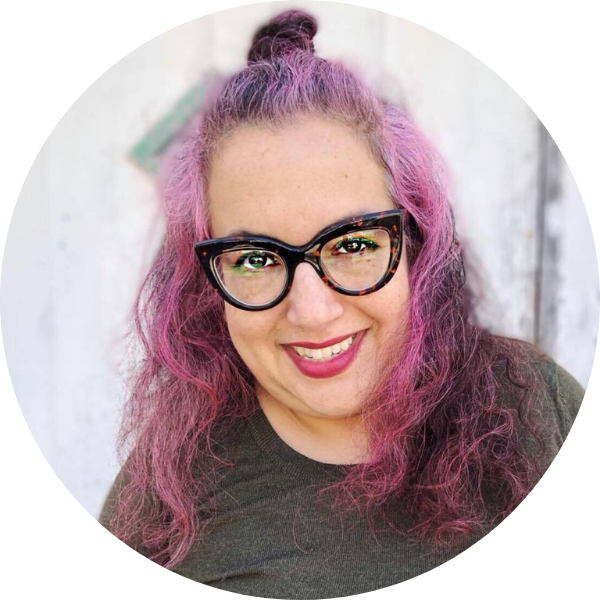 About the Author
Claudya Martinez
Claudya Martinez is a writer and content creator with a sense of humor. She loves collaborating with #WeAllGrow. You can follow her at @byclaudya on IG.