Every year since 2015, National Latina Day is celebrated on August 20. The holiday was created to set aside a day "to honor all Latina women everywhere. To recognize their place in today's society." That's great, but what does it mean for a community like ours? Because for us at #WeAllGrow every single day is Latina Day. We are dedicated to elevating the voices and stories of Latinas and femme Latines via the power of community day in and day out.
Do we as a community even need a designated Latina Day?
Yes, we do, but let's really make it ours! Let's own it! Let's celebrate you, me, and we without humility on this day. Let's sing our praises to each other, and if others who aren't Latinas overhear, well, lucky them.
1. Let's not just celebrate Latinas in the Limelight.
Yes, they deserve to be celebrated, and we thank them for increasing our collective visibility. Pero, let's not forget that you don't have to be famous or well-known to be celebrated. We all have influence. Strong Latinas and femme Latines everywhere are making strides. We are paving roads for the next generation. We do it at work, at home, in our communities, in our families, and everywhere we go.
2. Start by celebrating yourself.
Every year on National Latina Day, we encourage you to sit down and enjoy your cafecito, té, maté, or matcha latte as you take pen to paper and list the things you have achieved in the last 12 months that make you proud. Do not overthink it. Accomplishments are accomplishments. There is no such thing as an accomplishment that is "too small" to celebrate.
3. Share your accomplishments with others.
If you're on social media, don't be shy about sharing some of your greatest successes For example, you can create a post along the lines of: "In honor of #NationalLatinaDay, I celebrate myself." Then share what you are proud of yourself for with no humility. This is not a day or time to play small. You never know who will be inspired by your story.
4. Turn it into a conversation.
Invite other Latinas and femme Latines to share why they are proud of their heritage and what they are proud of having accomplished. If we don't share our stories, who will?
5. Give other Latinas their flowers.
One of the beautiful things about social media and the internet is that it helps us find each other and build community. Celebrate other Latinas and femme Latines in your community on National Latina Day by giving them a shout out. Let them know that you appreciate them. Give them their flowers and show them love.
6. Don't forget about the Latinas IRL.
Tell your mamá, tía, prima, and amigas that you are proud of them, that you see their hustle, and that they make your life better. Thank them for being a source of inspiration and support.
7. Keep celebrating National Latina Day all year long.
Become an active AMIGA in our community and connect with other AMIGAS throughout the year. If someone shares something that resonates with you, let them know. If you know of an opportunity, share it. Be the kind of AMIGA that you want to have.
We see you, we love you, we are you! Happy National Latina Day today and every day.
---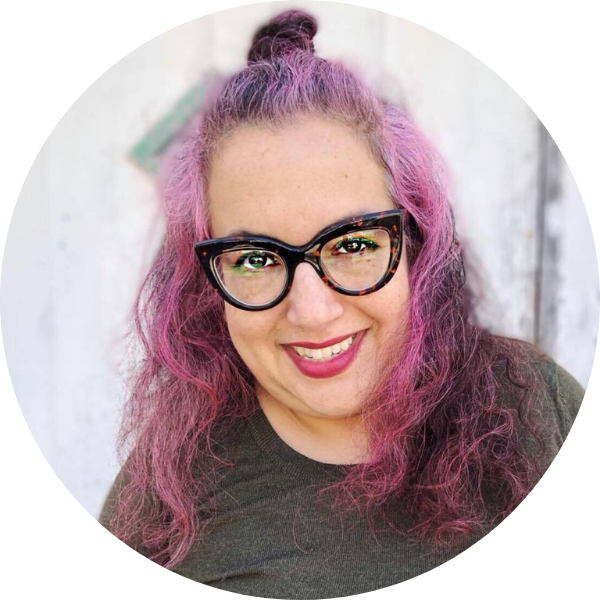 About the Author
Claudya Martinez is a writer and content creator with a sense of humor. She loves collaborating with #WeAllGrow. You can follow her at @byclaudya on IG.