We are so excited to announce our very first product, the Amigas Circle Conversation Cards, is available for purchase. Amigahood members get first dibs with a special discount code, so run don't walk to the Amigahood!
We've been working behind the scenes for almost two years to materialize this beautiful gift to our community, and we're so excited to share it with you. The Amigas Circle Conversation Cards is a deck of 99 bilingual prompt cards designed to strengthen sisterhood by igniting conversations that nurture intimacy. Each carefully crafted card shares questions in Spanish and English with the intention of gathering in circles and igniting soul-aligned conversations for intergenerational sharing to honor our individual and collective stories and bear witness to each other's joys, struggles, hopes, and fears.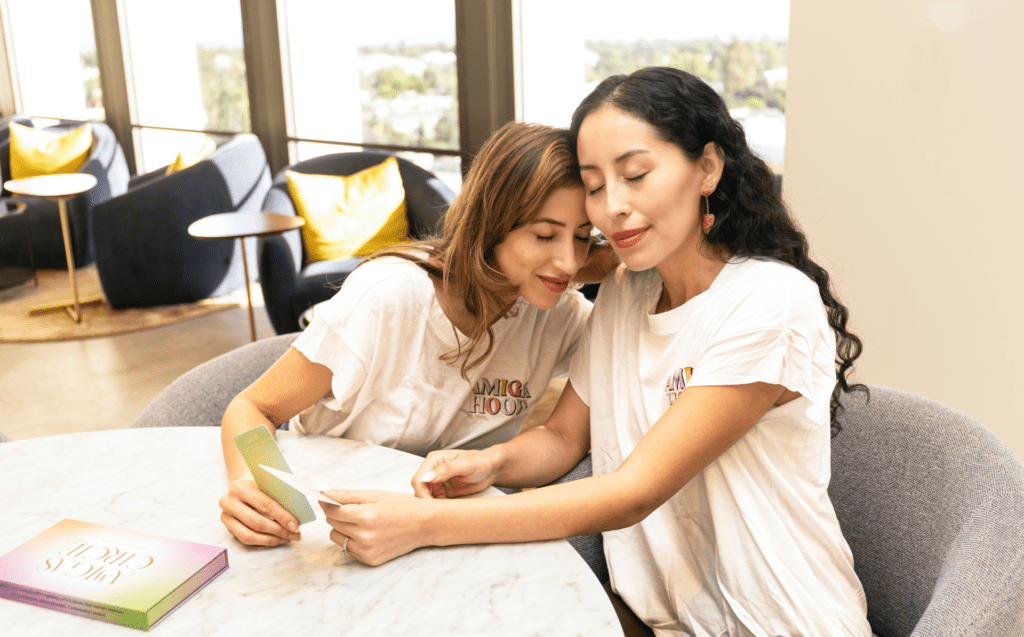 We pour our heart and soul into the art of nurturing and cultivating deep connections virtually and in real life. These connections profoundly shape a fulfilling human experience, and these cards are an extension of that mission, so you can dive into meaningful conversations and embark on a journey of intergenerational healing, reclaiming your right to thrive, finding strength in sisterhood, and so much more.
"Each card in the deck contains the frequencies of unity and solidarity with thoughtfully crafted questions in Spanish and English to gather in circles and ignite soul-aligned conversations for intergenerational sharing, bonding, and witnessing of each other's journeys," said Founder & Co-CEO Ana Flores.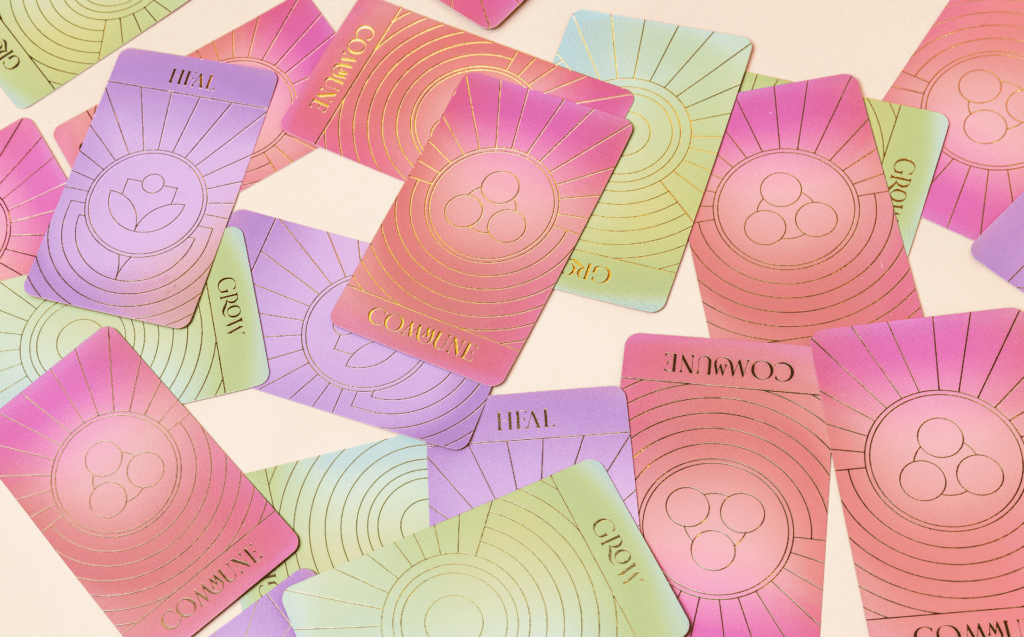 As we mentioned, we are sharing the Conversation Cards with Amigahood members first! If you're not a member of our free online community of inspiring Latinas, join now and get access to a 15% off exclusive Amigahood discount code. (Discount code valid until 11:59 PM PT on Sunday 11/19.)
A lot of magic went into creating this beautiful deck intentionally designed to help our amigas uncover, explore, and nourish intimate relationships with the self and those they invite into their circle. If you want to learn more about how to play and get an inside look at the creation process, we invite you to watch the Amigahood Live replay with our Co-CEOs Ana Flores and Vanessa Santos, where they introduced the cards to the community, shared the story behind them, and show how they are played.
"As soul-driven entrepreneurs, we understand that in today's fast-paced, digitally driven, and often disconnected world, there's an earnest need for genuine, and meaningful human connections," said #WeAllGrow Latina Co-CEO Vanessa Santos. "The birth of the Amigas Circle Conversation Cards was inspired by this very notion, with our soul-minded community in our hearts."
Con amor and gratitude always,
The #WeAllGrow Team
---