From rising talent to internationally recognized artists, the Latino community is making their voices and music heard this year at the South by Southwest (SXSW) 2023 festival.
The Austin-born SXSW Conferences & Festivals feature more than 80 Latino artists worldwide this year. Update your spring playlist and get to know some female powerhouses representing our community at this massive gathering deep in the heart of Texas. Many of the names on the list are up-and-coming talent whose careers we will watch take off over the coming years, so listen to them now and have the privilege to be on the first wave of fans that help launch their careers.
Andrekza is most celebrated for her socially intentional lyricism on racism, sexism, classicism, gender inequality, and reposeful sounds. Catching the attention of listeners across Latin America, including Venezuela, the U.S., Brazil, Spain, Mexico, and Colombia, she creates space for fresh Latin Alternative and R&B sounds.
Cecilia + the Broken Hearts is a Chicanx family band formed in Austin, TX. Their musical focus is based on traditional Latin rhythms layered underneath melodic harmonies, with driving guitars, accordion, flute, and synth. From Rumba to Cumbia to Conjunto to Americana, Cecilia + the Broken Hearts is working to push the boundaries of the Latin genre to create a perfect amalgamation.
Desta French is Camden-born artist spearheading a new Latine London sound. RnB, Salsa, Cumbia, Latin Jazz, and Hip-Hop are peppered throughout her music – contributing to her colorful catalog and unmistakable sound. Songs like "Guajira" and "Into the Wave" from her debut bilingual E.P. "SAN LAZARUS" in 2020 has been laying down a blueprint for a new generation of British Latine creatives.
Destiny Navaira was born & raised in San Antonio, TX, and now resides in Monterrey, Nuevo Leon, pursuing her music career as a Latin Grammy Nominated Singer/Songwriter. Throughout her short solo career (after singing backup for her father Emilio & Raulito Navaira, who were at the top of the Tejano market in the 1990s), Destiny released her first solo album "La Preferida," which earned her Female Vocalist of the Year at the Tejano Music Awards in 2021 and many other recognitions.
A rising star of the explosive and multi-dimensional Colombian music scene, Diana Burco is a singer-songwriter and accordion player. Burco has played and investigated Colombia's traditional music since childhood. She has traveled throughout Colombia searching out the country's varied forms and expressions and has studied and collaborated with the masters that interpret them.
Elena Rose is a Latin Grammy-nominated singer-songwriter. Her lyrical prowess is echoed in hits by performers like Becky G, Rauw Alejandro, Selena Gomez, Daddy Yankee, and more. With an impactful career as a songwriter, Elena decided to be the voice for her lyrics by launching her career as a solo artist in 2020. That same year Elena was distinguished as an "Artist on The Rise" by Billboard and has since garnered more than 1.3 million monthly listeners on Spotify.
Estereomance, a contemporary art-pop project composed by producer Manuel Calderon (El Cosmophonico), multi-instrumentalist and singer Adria Del Valle, and renowned vocalist Paulina Reza, blossomed into fruition in 2019. Navigating the border towns of El Paso, Texas, and Cuidad Juarez, they have elevated the range of West Texas Soul Pop to lean into cultural hybridity and sound that resonates with a global music identity.
When she is not busy running some of the hottest restaurant and nightlife spots in Austin, Gabriela can also be found DJing in Austin and across Texas under the alias D.J. Gabby Got It. From major festivals to private parties, she is well-known for curating her unique party playlists filled with iconic Latin music trailblazers and modern-day superstars featuring the sounds of reggaeton, cumbia, rap, corridos, and so much more.
Puerto Rican star iLe, who began her musical career as a teenager as the sole female singer of Calle 13, has been nominated for a 2020 GRAMMY in the "Best Rock, Urban Or Alternative Album" category for her sophomore release, 'Almadura.' 'Almadura,' meaning "strong soul," is a Puerto Rican play on the word "armadura." Her longtime partner Ismael Cancel co-produced the album and includes her siblings Milena Perez Joglar and Gabriel Cabra as creative directors. She has now released her third album, 'Nacarile,' with features from other jefas in the music industry, including Ivy Queen, Natalia Lafourcade, and Mon Laferte.
Immasoul represents female empowerment through her smooth R&B music and her soulful sounds. In 2018, Immasoul was chosen as an ambassador for Nike Mexico to represent the "FORCE IS FEMALE" global campaign. Women empowerment is a passion and priority for Immasoul, and she continues to advocate for gender equality, women in music, intersectional feminism, and black and brown rights.
Karen y Los Remedios is the voice of Ana Karen G Barajas and the guitars of Guillermo Berbeyer from Z.A.M.P.A., with the keyboards and production of Jiony. They have collaborated for years with different projects and sounds; however, they found their best way to express their misfortunes and happiness through сumbia, downtempo and trip-hop.
The voice of La Marimba, Mariela Pichardo, is an affirmation of independence, emancipation, and feminine power. The güira, a Dominican percussion instrument that La Marimba plays with vigor and precision, sounds like the powerful force of a Caribbean woman taking her place. Her performance shows her both on fire and, simultaneously, subtle; she connects with all audiences and plays by activating curiosity and quenching the thirst for fresh sounds.
Leticia Pelliccione, known professionally as Letón Pé, is a Dominican singer-songwriter and actress, born and raised in Santo Domingo, Dominican Republic. She began her professional education at 19 at The American Musical and Dramatic Academy, NY. Mixing electronic sounds with a unique sensibility in Latin Pop and R&B, experimentation and risk are the engines behind her musical exploration that emerge from her Caribbean roots.
Under the moniker of Loyal Lobos, Los Angeles-based singer and songwriter Andrea Silva mines memories of a childhood growing up in the countryside of the Colombian capital, Bogotá, and her experiences as a young adult to create poetic, painterly music that makes sweeping allusions to love, sexuality, and femininity.
The Mexican American singer-songwriter Lupita Infante is part of an emerging generation of ranchera artists who are so deeply steeped in their traditions that they possess the confidence and expertise to remake them for their Millennial and Gen Z fans brilliantly. The Grammy-nominated artist is recognized by tens of millions of Mexicans, as she is the granddaughter of Pedro Infante Cruz (1917-1957), the most beloved Mexican singer and actor of the 20th century.
Monophonicos is a Colombian D.J. and voice duo fusing vintage Latin rhythms into dance floor hype electronic mixes. Monophonicos is a musical project that combines electronic beats and sounds of the past decades from our Latino culture. The musical bases of their original proposal are bolero, porro, Cuban son, cumbia, salsa, mambo, and all those genres that were heard in the past decades.
Neysa Blay is a singer-songwriter from Cabo Rojo, Puerto Rico, whose guitar-driven sound and daring lyrics offer a throwback to the Rock en Español and Alternative Rock movements of the 90s and early-aughts. Neysa cut her teeth at a young age while playing covers in bars along the Island's western shore, dreaming of following in the footsteps of her rock and roll heroes Julieta Venegas, Shakira, Shirley Manson, and Alanis Morisette.
OKAN fuses Afro-Cuban roots with jazz, folk, and global rhythms in songs about immigration, courage, and love. Taking their name from the word for heart in the Afro-Cuban religion of Santeria, O.K.A.N. is led by the Cuban-born, Grammy, and Latin-Grammy nominated violinist Elizabeth Rodriguez and percussionist Magdelys Savigne. Their album 'Espiral' was included in NPR's top 10 Alt Latino albums of the year 2020.
Born in Mexico and raised in Rockford, Illinois, Poe Leos grew up with a single mother in a Spanish-speaking household that rang out with rancheras and salsa merengue bachata. The 22-year-old songstress refers to her sound as "r&B pop latin," and is on track to be a world-renowned star soon.
riela is a first-generation American artist of Panamanian-Cuban descent who has made a name for herself with her unique blend of pop, R&B, reggaeton, and more. Born and raised in Miami, riela's music reflects her diverse cultural background and experiences. Featured in NPR, Remezcla, and Teen Vogue, her music has been praised for its infectious melodies, heartfelt lyrics, and seamless blending of different genres.
Sara Curruchich is the first Indigenous Guatemalan singer and songwriter to sing in Kaqchikel (her mother tongue) and Spanish for an international audience. Her music blends various genres, such as rock, folk, and traditional Mayan Kaqchikel music. Her voice and message of love, awareness, respect and defense of life in all its forms have led many people to regard her as a beacon of light and hope.
Shiela is a Miami-based Latin-RnB singer-songwriter from Austin, Texas, who draws on Mexican and Nicaraguan roots to make people dance. She made waves at her Austin City Limits Music Festival performance in 2021 and was on fire in 2022 as an Austin Music Awards nominee for Best Latin Artist. Listen to her E.P. "corazón coraza" out now on all streaming platforms.
Mixing tradition and experimentation, singer unÁnima arrives from Puerto Rico as one of the most inspired and driven voices in today's Latin American music scene, ready to give it an unexpected twist through her emotions. Her sound is inspired by the traditions of Puerto Rican music to venture into experimenting with technology to provide us with a unique expression.
Villano Antillano, has been one of the pioneers of the queer movement within the urban genre in Puerto Rico. Born in Bayamón, Villano Antillano considers herself a transfemme woman whose approach to music is as challenging and irreverent as it is magnetic and revolutionary.
Michelle Valentina Sanz Mateu, better known artistically as Michi Sanz, is a Venezuelan Pop singer and songwriter. Michi under the hand of his team has written for various artists and is preparing for the premiere of his fourth single called "+58."
Sussie Ramirez better known as Suxxy Puxxy is a promoter, manager and DJ from Monterrey, Nuevo León. Suxxy (like her friends call her) started working in the underground party scene in Monterrey. Between a mix of her melancholy of missing home and her passion for reggaeton, she started to throw Perreo parties, but what really set her aside was her way of mixing.
Born and raised in the Bronx, with her roots reaching back to Mexico, Selines Ruiz is a singer-songwriter and musician creating songs full of feelings. Her songs talk about love and heartbreak, balanced by a hopeful tune that makes the listener feel everything will be fine. As part of the new generation of Latin artists who choose Spanish for art, Selines looks to connect with her Latin roots through her music.
Known as the mother of the andi pop, the Ecuadorian sings with the power of her cultural identity, the landscape power and the songs that have accompanied her in her 16-year career. The charango, the ronroco and the fusion of contemporary sounds with other Andean instruments that have become characteristic of Mirella Cesa's music.
A Puerto Rican artist passionate for music and art overall. Naturally creating from my ideas, criterion, knowledge and love for diversity, she's also had other loves over the years: saxophone, acting and audiovisual production, but ultimately is dedicated to urban music. Her music works to elevate, change and represent the color of that genre.
Composer, singer and percussionist Miosoti Alvarado "La MiO" leads a group of versatile musicians to give shape to Piquete: a musical project with Afro Boricua roots, which aims to strike a balance between the sensuality and rudeness of street music both in its aesthetics, theme and musicality.
Hailing from San Antonio, Texas, this all-female mariachi group's goal is to all audiences and perform for everyone. Along with their traditional sones, they've also played a variety of music from Chente to Johnny Cash, and love to sing in English and in Spanish.
---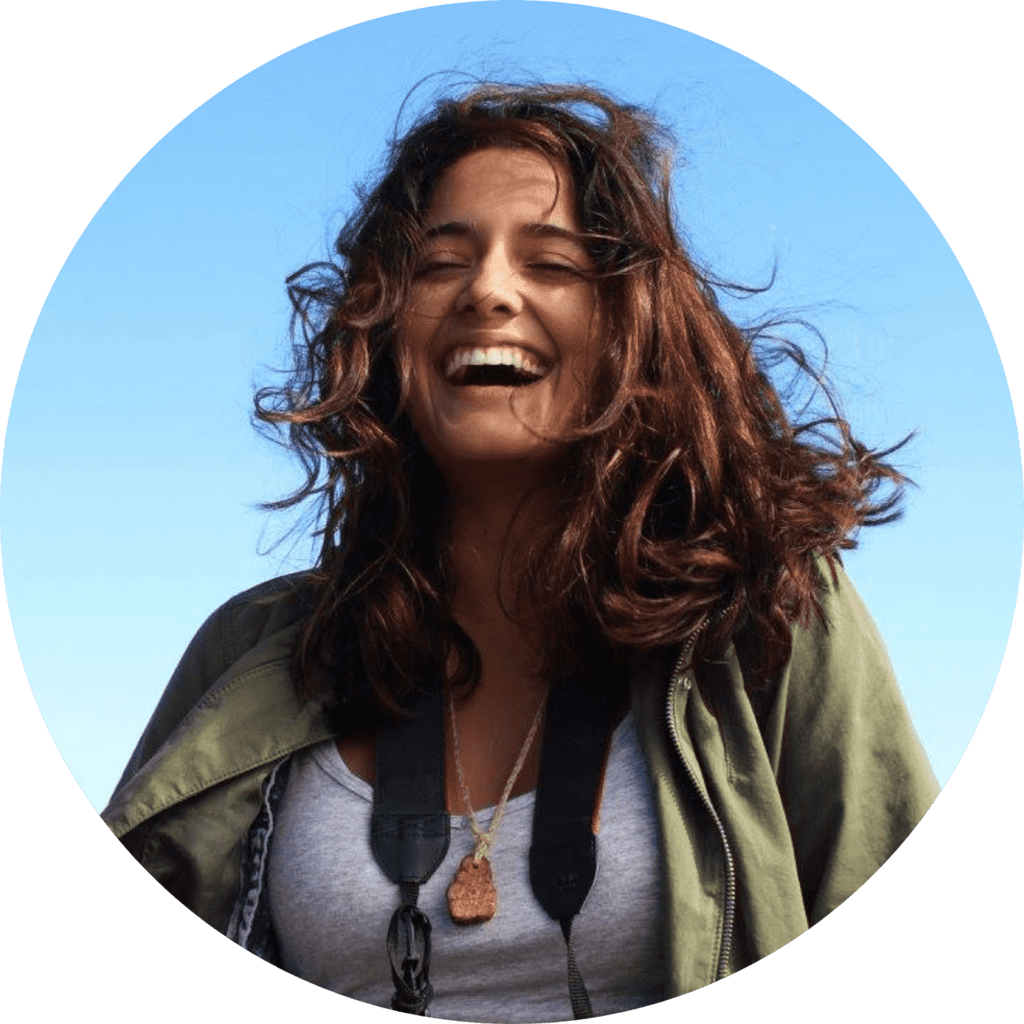 About the Author
Chantelle Bacigalupo
Chantelle Bacigalupo is #WeAllGrow Latina's Editorial Staff Writer. She is a Bolivian-American photographer, multimedia journalist, and activist based in Brooklyn, NY. Her work focuses on issues ranging across immigration, social & environmental justice, preserving Indigenous cultures, and reproductive justice. You can read more of her pieces here.