Binge-watching content starring Latines sends a message to media makers that we want to see more Latines represented on screen. So here is a list of 20 bingeable shows with Latine leads to queue up this fall season.
I have some great shows to recommend for your next binge-watching session, but before I get into my picks, let's talk about the origin of binge-watching as we know it today.
The History of Binge-Watching
Once upon a not-so-long-ago time, if you wanted to watch an entire series of a TV show, it would take weeks to do so because you had to patiently wait for the next episode to air the following week. Then in 2007, Netflix debuted its streaming service and basically invented binge-watching, allowing viewers to watch an entire season of a show in one sitting, if they so desire. Nowadays, binge-watching is pretty commonplace, especially among younger generations.
Fun Binge-Watching Facts:
In 2013, Netflix decided to release all 13 episodes of "House of Cards" at once, allowing consumers to binge-watch new content as opposed to "reruns."
In 2015, Collins English Dictionary chose binge-watching as the Word of the Year.
73% of U.S. consumers admit to binge-watching.
More than half of millennials and Gen Z use social media and friend recommendations to learn about new shows.
Speaking of recommendations, I have some great recommendations for bingeable content featuring Latine talent.
Why focus on bingeable titles with Latine talent?
Because although Latines represent almost 20% of the U.S. population, Latines continue to be severely underrepresented onscreen— onscreen representation of Latines in streaming is 9.29%, in cable 2.33%, and in English language broadcast 5.42%. By bingeing content starring Latines, we send a message to media makers that we want to see more Latines represented on screen.
Keep in mind that I am only suggesting titles that we have actually binged ourselves. I'm hoping that once I've shared what we've binged, you will do the same in the comments. That way, we can build a peer-recommended list that keeps on growing.
Continue reading the full list and join the conversation in the Amigahood.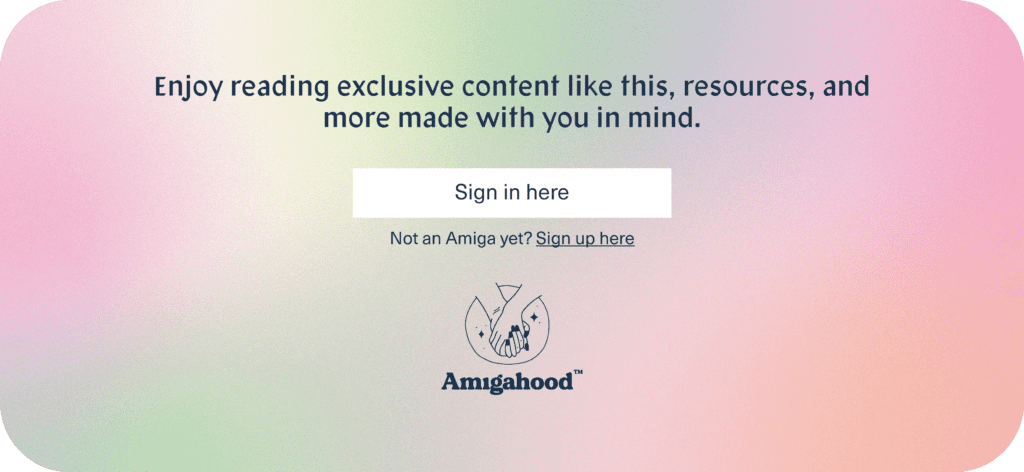 ---