Valeria Hinojosa is a force in environmental activism and mindfulness, amplifying the importance of deepening one's connection to self and Mother Earth through her platform WaterThruSkin.
After Valeria Hinojosa intentionally left her career in the banking industry years ago, she embarked on a journey to create a life more aligned with her values. Through this courageous choice into the unknown, her platform WaterThruSkin was born. Not just a content creator, Valeria has become a force in environmental activism and mindfulness through public speaking in both English and Spanish and, most recently, writing a book with Harper Collins set to be published in 2023 about breaking the stigma around spiritual and mental health. Her work has reached media coverage in Forbes, Vogue, People, and more.
As a soul that embraces the power of recreating herself many times, Valeria recently made a choice to leave Miami after 15 years, realizing that the fast city lifestyle was slowly consuming her spirit. To be more aligned with her connection with nature, she decided to move to a small community in Mexico to prioritize sustainability and spirituality. This lifestyle change has allowed her to redefine sustainability by transitioning towards slower and softer living. She continues to submerge herself in herbal medicine, eco-responsible home design, plant-based recipes, organic gardening, yoga, and holistic therapies, and choosing to make products at home instead of buying more. She's beginning to fully understand how choosing to go at our rhythm is the real medicine for our world's problems.
For many mujeres feeling the itch to create a life that feels more aligned, no matter what that might look like, Valeria Hinojosa serves as a mirror to what is possible when we listen to our hearts, inspiring us to live our life with more intention, sustainability, and ease.
---
Astrology sign:
Scorpio
How do you define being a Latina of impact?:
As a woman who dares to defy and shake the tight structures she grew up with. As a soul that embraces the power of recreating herself (as many times as it takes) to build a life more aligned with her own values and dreams. A woman that understands that there is more power in collaboration over competition and is ready to create the space for others in her community to discover the healing energy of having freedom of thought.
How does your WHY play a role in your mission, vision, and work you do in this world?
I see the WHY as our essence. It's the inner voice reminding us about the importance of compassion, kindness, consciousness, and our society's current need to awaken to a deeper connection with nature.
That warmth, freedom, peace, and genuine happiness I feel when Mother Nature surrounds me is my WHY, for it has become my medicine.
What is your vision for Latinas in your respective space, and how do you see supporting emerging Latinas who also want to make an impact like yourself?:
My vision for Latinas is for us to discover our own worth without the need to be accepted or validated by society or our families. To lose the fear of seeing and doing things differently from past generations.
For us to understand that our careers, titles, salaries, and professions do not really define us. We are much more than our work; we can give ourselves permission to try new things and recreate ourselves as often as we need to until something within us sparks.
The book I'm currently writing is the tight hug I wish to give to every human to remind them that their hearts are too deep and infinite to be placed in a one-size-fits-all cage or categorized under one single label. We are too magical for that.
Follow Valeria Hinojosa:
Instagram:
www.instagram.com/waterthruskin
TikTok:
Website:

---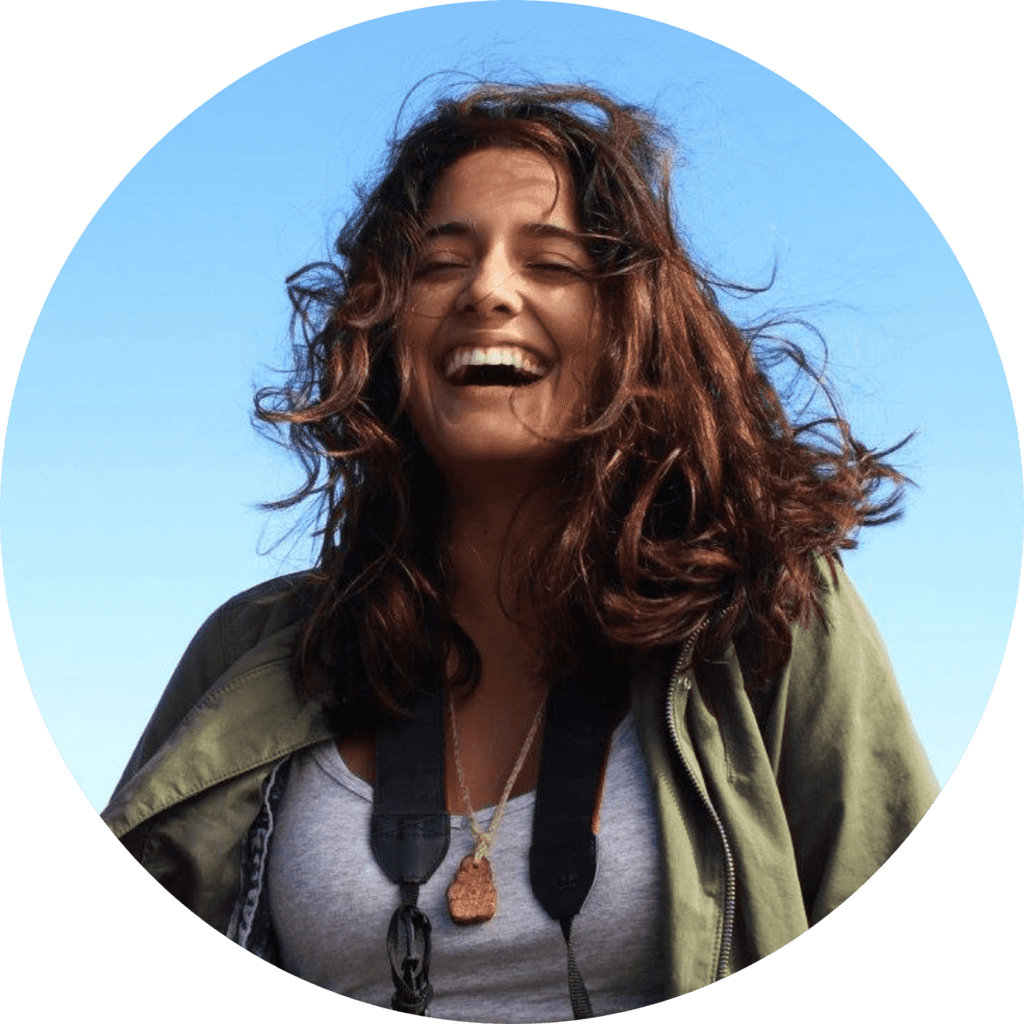 About the Author
Chantelle Bacigalupo
Chantelle Bacigalupo is #WeAllGrow Latina's Editorial Staff Writer. She is a Bolivian-American photographer, multimedia journalist, and activist based in Brooklyn, NY. Her work focuses on issues ranging across immigration, social & environmental justice, preserving Indigenous cultures, and reproductive justice. You can read more of her pieces here.