Chief People Officer at VICE Media and author of "Inclusion Revolution: The Essential Guide to Dismantling Racial Inequity in the Workplace," Daisy Auger-Dominguez, shares her executive experience and inside knowledge to not only build a thriving inclusive workplace, but also for you to thrive.
If you're familiar with Daisy Auger-Dominguez, you know this powerhouse mujer is an accomplished executive and dynamic leader recognized for her ability to lead organizational transformations on the leading edge of culture. Her career kicked off at Moody's Investors Services, and she has since played an integral part on the leadership team at companies like Walt Disney Company, Google, and Viacom. She's making power moves and paving the way for many of us in the workplace.
Today, she leads VICE Media as the Chief People Officer, where she is the architect behind creating workplace conditions and systems for everyone to thrive. In addition, she's funneled her experiences and insights into a bible for the workforce, her first book titled "Inclusion Revolution: The Essential Guide to Dismantling Racial Inequity in the Workplace."

We had the honor to join Auger-Dominguez in a conversation about how this extraordinary woman has built the framework for massive corporations, breaking down structural barriers preventing us from being in decision-making rooms. We've summarized four of her most powerful tips to contribute to an inclusive workplace and thrive in one. You can watch the full interview below.
'I See You, I Hear You' is a social campaign featuring Latine community members that are making an impact in their respective fields.
Dismantle the status quo and the idea of conforming to it.
"I think about my own experiences coming up in my career and seeing how many talented people were quietly sidelined and marginalized. They were hired, and then they were just put in a box and said, 'they're not worth it. They're not engaged enough.' And really, what they were saying is 'they're not enough like us. They don't make me feel comfortable. I'm uncomfortable around them.' And here's the thing – it is their job to make me comfortable, not my job to create a space of comfort for them. And that, my friend, is what true allyship is – sacrificing your comfort for someone else's. And so that's the kind of workplace that I believe in, and that is what I fight for every day. It's the workforce that I believe we can build."
Raise people up.
"You have to really raise your awareness about who succeeds in this organization and how. Who are the voices that are heard, and what are the voices that are not heard? Who is invited, and who isn't invited? How do people get credentialed in this organization? I often remind managers – sometimes the easiest way to credential someone in a meeting if you're a senior manager is to say, 'hey, plus one to that person,' or say, 'Margarita just said something that was really interesting. I'd like her to repeat it so you can all hear it.' It's a simple way of credentialing someone."

Don't sacrifice your secret sauce for the sake of confirming.
"I spent so much of my time and energy in the early part of my career figuring out what not to do, how to do it, and how to fit myself into these molds. And I very quickly realized that's way too much work. And, what's special about me, is me. It is what I bring to the table. And for you entering a workplace – be very clear on what your secret sauce is what makes you special, and hone it. Align with it. But don't give it away because someone's telling you it doesn't fit that space. Because either you make others figure out why it fits that space, or you find another space that works better."
Your leadership style should always evolve with time.
"What has to be learned is reading between the lines of the feedback of what's truly constructive and [adds value] and what doesn't. That's a skill in and of itself. It's taken me years to hone that. And sometimes, when I'm giving feedback to someone, I like to remind them – this is coming from a place of care, but it's also my perception. It is how I see you. You have to decide how you bridge that amongst the many, many other data points that you should be collecting about your leadership style. That takes time and energy, and attention, but we can all do that. And it's important because it allows us to be more effective. It allows us to find places to be heard. But it also allows us to challenge the status quo in a way that is productive and thoughtful."
Learn more about Daisy and follow her on Instagram at @daisyaugerdominguez, and connect with her on LinkedIn here.
---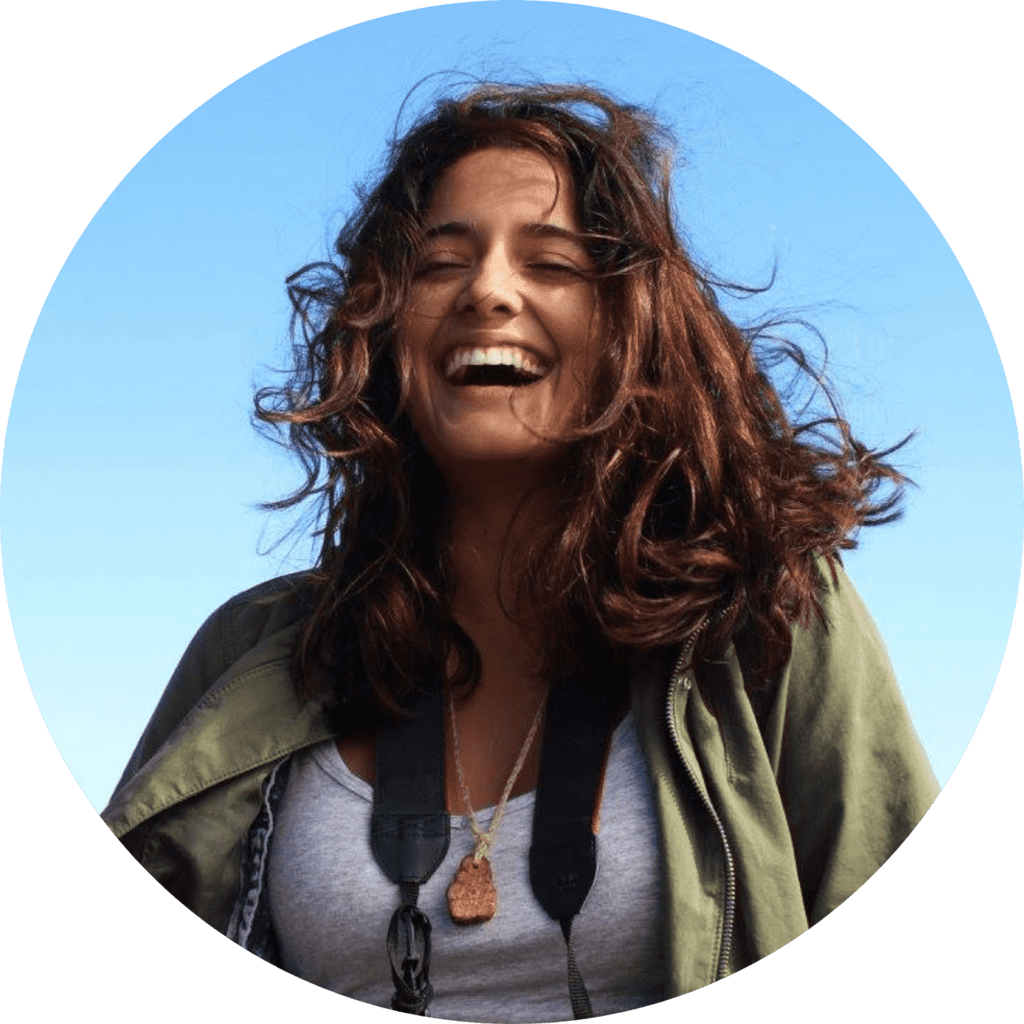 About the Author
Chantelle Bacigalupo
Chantelle Bacigalupo is #WeAllGrow Latina's Editorial Staff Writer. She is a Bolivian-American photographer, multimedia journalist, and activist based in Brooklyn, NY. Her work focuses on issues ranging across immigration, social & environmental justice, preserving Indigenous cultures, and reproductive justice. You can read more of her pieces here.