Success is subjective. As we aim to achieve our goals, we need to remind ourselves that we need to do it on our own terms, and not on society's definition. Nopalera's CEO Sandra Velasquez has done just that, and has even included failures in her recipe for success, showing us that success is a constant evolution.
In today's modern world, we're made to believe that our worth and value are intrinsically linked to our success. It's all about the grind, the numbers, the dollars, the external achievements, and frankly, it's not sustainable. As we celebrate Women's Entrepreneurship Day, we want to challenge the outdated mindset of what success means, looks like, and how to achieve it.
We reached out to our brilliant friend Sandra Velasquez, the CEO & founder of Nopalera, a Mexican botanicals bath and body-care line that made more than half a million dollars in revenue in 2021. You'll find Nopalera products sold at Nordstrom, Credo Beauty, Free People, and Whole Foods, just to name a few. Did we mention Nopalera was also named Latino Startup of the Year at the 2022 L'Attitude Conference, just a few months after she graced our stage at Las Founders?
Read more to learn about the success mindset that grew her entrepreneurial efforts to new heights!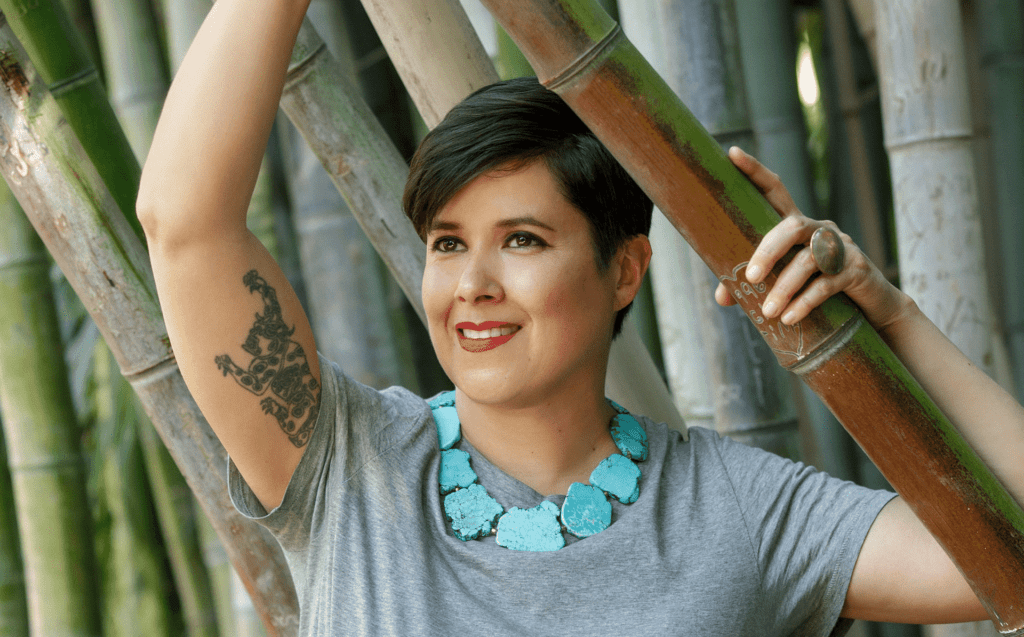 ---
1. Success is rooted in setting boundaries and reclaiming control of your life.
What does success mean to you? Success means having control over my time. It also means having all of my needs and my family's needs met, so I can spend my time making an impact by helping others.
2. Your definition of success will constantly evolve as you reach new milestones.
How has the definition shifted through the years since starting your business? In the beginning, success meant being able to quit my day job when the brand started resonating with the community to make it successful. Then it meant being able to hire assistants to help me make the product. Then it meant having a warehouse to take over shipping. The road to success is a series of milestones. You never actually arrive.

3. Success comes from validation from your intended audience.
Do you remember the moment you realized your business was "successful"? I realized my business was successful the first week it launched because once it went live, it attracted people like a magnet. I was making the product myself from my house, and I couldn't keep up. It's important to note that I spent a year working on the brand and formulations prior to launching. I built a strong foundation so that when I launched it was for our customers. I was very intentional about building the vision, mission, and retail roadmap.
4. You can't reach success without some failures along the road.
What do you think is the biggest misconception about success?: That it means you had no failures. The road to success is actually peppered with many failures. That includes losing money. Every single successful entrepreneur has stories about how they made a wrong decision that cost them money. Success only happens when you keep going though.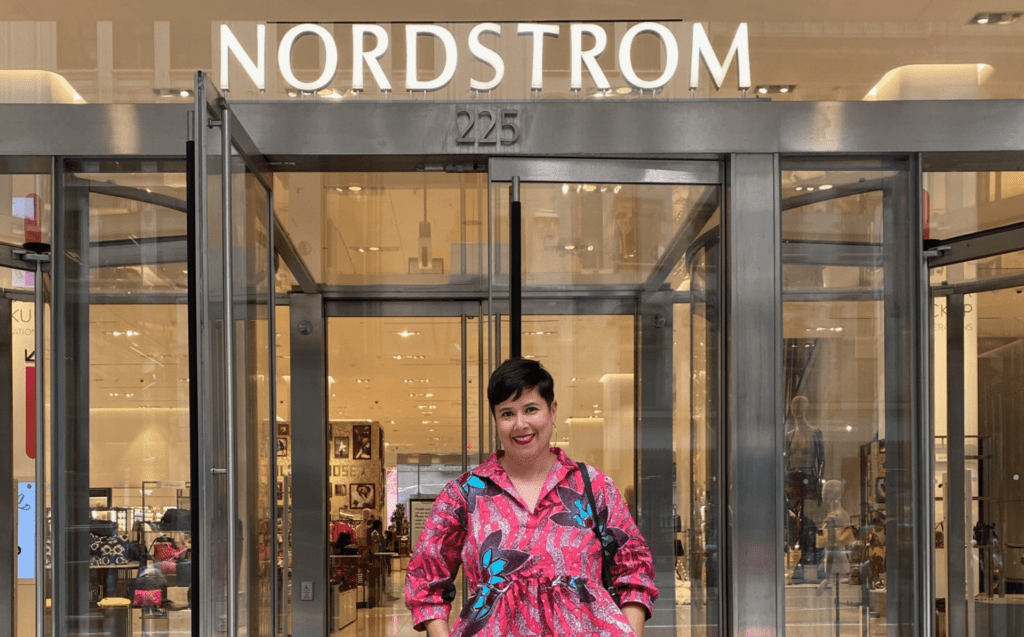 5. Your time is a resource and luxury money can't buy. Without it, there's no success.
With success sometimes comes the fear of losing what you've built. If you've had this fear, what tips do you have for combatting it?: I don't have the fear of failing because I have no plan B. I'm committed to learning and making it work. I would offer to others that they change the focus of what you are "losing" and instead focus on what you are learning and gaining. Every time you have a fear, it's helpful to break it down. What are you actually scared of? Why? Is it actually as bad as you think? If you've built something once you can build again. Reminder: money is a renewable resource. Your time is not.
6. Success comes from surrounding yourself with people who share a growth mindset with you.
I once heard you say that it is important to surround yourself with people with different success levels to normalize it for you. Why is that important?: I used to make $40k a year and thought it was good because I didn't know anyone who was making more. I was always broke and had debt, and I thought there was something wrong with how I managed money. The reality was I just wasn't making enough. I was surrounded by people who also didn't earn enough, so the whole reality was normal. If you surround yourself with people who are always struggling, that will be your norm. If you surround yourself with people who have a growth mindset and are building million-dollar businesses, that will be your norm.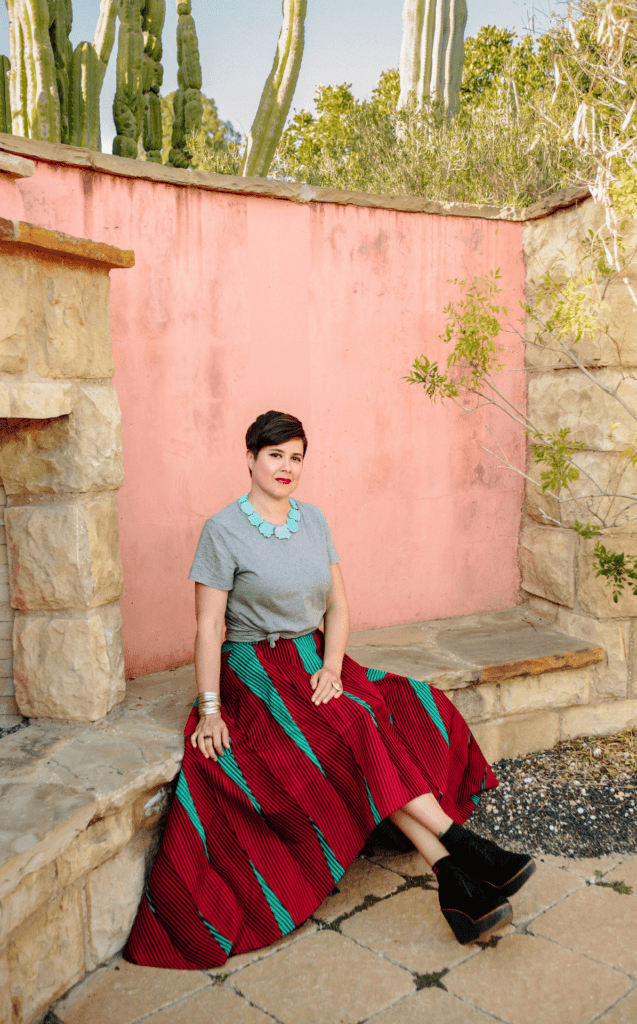 7. The money will come, but think about the impact you can make in your community as you build a successful business.
Any other nuggets of wisdom you'd like to add for the Jefas out there?: I would like to offer to all entrepreneurs out there to not allow the constraints of their current financial circumstances to limit their vision. Don't just think about building a business just to survive. Think of the impact you can make in your community and the world by building a wildly successful business. It's about what you can do for others with the results.
How do you redefine success? What are some of the antiquated definitions of success that you're letting go? Let us know on Instagram and in the comments below!
---
About the Author
Chantelle Bacigalupo
Chantelle Bacigalupo is #WeAllGrow Latina's Editorial Staff Writer. She is a Bolivian-American photographer, multimedia journalist, and activist based in Brooklyn, NY. Her work focuses on issues ranging across immigration, social & environmental justice, preserving Indigenous cultures, and reproductive justice.