The nine essential tips to take your idea from a note on a napkin and turn it into a successful and thriving small business.
Becoming a jefa and owning and operating your own business is thrilling. You can follow your passion, live out your dream, and supply something important to the masses. The reality is it's hard work and requires skillful planning. However, the miedo of getting started should never stand in the way of your deserved success, amiga.
We want to keep you informed and empowered on what it takes to start a negocio. So we put together a handy list of 9 essential things you will need to start your business.
It All Starts with an Idea
Every great business has started with a single idea. You probably have thought of several ways to make life easier or have come up with things you wish existed on the market. You can grow these simple ideas into a big business. Start by writing down your thoughts–what you want to create and offer to consumers and what that will look like. Then, just let the ideas flow out from you. You'll find more ideas will pop up, giving a chispa to an original thought. Keep your unique findings in mind (and your notebook!) when it comes time to create your business logo, website, and other things that reflect your negocio, mission, and a big idea.
Choose a Business Name
A unique name for your new venture is pivotal to its growth. Good business names let the consumer know what they're getting as a product and the vibe of said product to set the business apart from the competition. Are you catering to the Latinx market? You might want to use words in Spanish for your business name and/or ones that will provide a sense of identity, culture, nostalgia, and belonging. You can use great examples for inspiration Nopalera, Hija de Tu Madre, Shop Latinx, and Agua Bonita.
Get a Business License
Businesses involve a lot of fun moments of creativity, but they also are full of boring little details, like obtaining a business license. Luckily, it isn't a complicated process at all. Head over to the Small Business Administration's website to see how to get federal and local licenses and permits that will allow you to conduct business in your area legally. You also might need to register your new business; click here to learn more about this process. In the end, it's just filling out forms and paying fees to ensure everyone knows that you and your business are legit.
Select a Business Structure
Deciding what kind of business structure you want to operate as is another thing you need to do to get your business from idea to reality. Common business structures include:
Sole proprietorship: You are your business's sole owner, and you must file self-employment taxes and personal taxes. You also have unlimited personal liability for your business.
Limited Liability Corporation (LLC): You can be the sole owner or have other co-owners; you pay both self-employment and personal or corporate taxes but have zero personal liability for your business.
Corporation: There are five types of corporations– C corp, B corp, S corp, a close corporation, and a nonprofit. According to the SBA, these offer "the strongest protection to its owners from personal liability." However, corporations are more expensive to set up, "require more extensive record-keeping, operational processes, and reporting," and are the only set up where you have to pay income taxes on your profits.
Open a Business Bank Account
Just like your personal and business lives are separate (as much as they can be!), you also want your personal and business finances separate, so sign up for a bank's business checking and/or savings account. A new business bank account makes it easy to monitor what money is going in from sales and how much is going out for expenses without the added numbers from everyday life mixed in. It also makes doing your accounting and taxes a breeze since all transactions are in one isolated place. According to Forbes, some of the things you will need to open a business account are:
Your social security (sole proprietor) or Employee Identification Number (EIN; partnership, corporation, or LLC)
A certificate showing your DBA (Doing Business As name)
Your state business documents
Your business license and LLC or corporation papers
Get Funding
Negocios are expensive. Even if you have a solid starting capital, you may want to also look into how else you can finance your new business. These days, there are several options for getting dinero for your negocio, aside from traditional small business loans. You can also set up a GoFundMe page, thank donors with your products, apply for small business grants, get venture capital from investors, etc. Consider your business and its niche when coming up with inventive and fun new ways to raise money for your business that people will want to support!
Create a Website
A business with a website builds credibility and emanates professionalism. It's a place where customers can learn more about your business, support, and shop for products and services! Your website is a vehicle for showing customers what you offer and what your brand is all about. Even with a simple website, it's essential to have a solid online presence as a new business to generate leads for new customers and clients. Luckily, there are endless sites, platforms, YouTube videos, and other sources of information that will show you all the steps you need to create a cool-looking website. A few popular site creation options include WordPress, Shopify, Wix, and Squarespace.
Create a Social Media Presence
We live in a digital era, and social media has become essential for a successful business. A solid presence on platforms like Instagram, Twitter, and TikTok is the most effective way for your negocio to grow and reach new audiences. More eyes mean more customers, higher sales, and more buzz. So set up accounts on social media; many platforms have special business accounts that allow you to advertise and sell your products, see post insights and analytics, create promotional posts, and more.
And suppose you're not too savvy on creating social media content or building your brand's social presence. In that case, we recommend our AMIGAS Masterclass led by Priscilla Castro, where she teaches you how to prioritize quality over quantity when creating an effective social media strategy for your business.
Échale Ganas!
The most important thing for business–or anything in life–es que tienes que echarle ganas. Having your own business is a lot of fun, but it's also a lot of work. You will have to dedicate a lot of time and energy to making your venture a success. You'll have hours far beyond a 9-5 job and a 40-hour workweek. You'll be doing everything from dropping off packages at the post office, doing business taxes, ordering supplies, having endless meetings, conducting market research, and more. It will take putting almost everything you have into your negocio. But if done right, you will reap the rewards of your labor, and your customers and community will appreciate you and your business.
---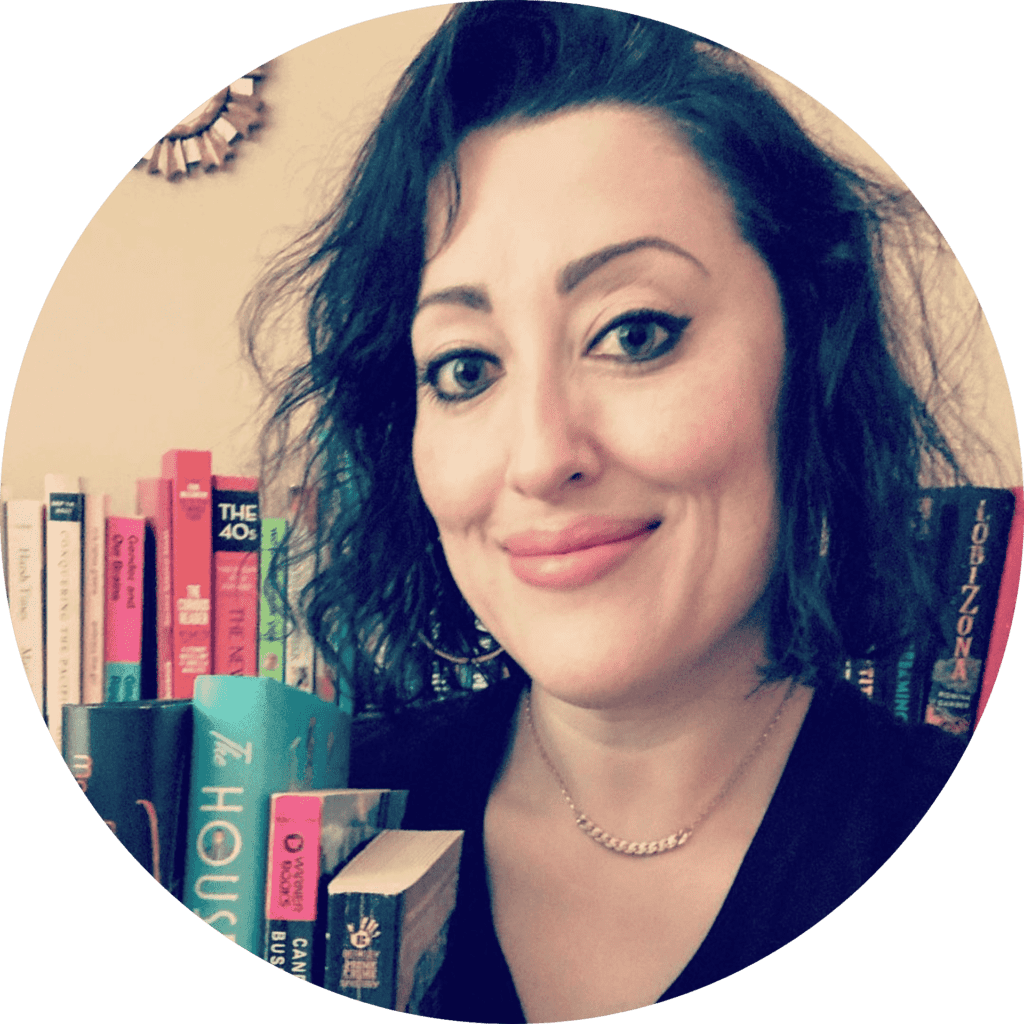 About the Author
V. Alexandra de F. Szoenyi
V. Alexandra de F. Szoenyi is a writer, historian on Latinas, and San Francisco; fashion expert; and library worker from San Francisco. She has written over 700 published articles, in publications including Refinery29 Somos, Racked SF, the San Francisco Examiner, HipLatina, and The Bold Italic. She is also a published poet, with work in BoldLatina, The Minison Project, and The Baram House, and the co-founder of the Latina Writers Community,