Being a leader, especially when building a business from the ground up, isn't a walk in the park. Latine leaders like Julissa Prado, Susie Jaramillo, and Janvieve Williams Comrie are navigating leadership terrain and blazing new paths for more of us to build grassroots businesses by leading with humility, soul, grace, and realness.

Scaling a grassroots business to new heights entails significant decision-making power, and we want to see more of our people in those positions. However, coming into leadership comes with a lot of overwhelming uncharted territory. Still, as grassroots businesses are built on community, leaders should lean on other leaders within their community to learn from and strengthen each other. To be clear, this is not about power but about serving our community, advocating for ourselves, representation, and contributing to lives beyond ours. 
We had the chance to have exclusive conversations with some amazing Latinas at the #WeAllGrow Summit who have built grassroots businesses. So, we gathered their nuggets of wisdom to support you on your camino. Amiga, you've got the whole community behind you!
Become comfortable with not knowing all the answers.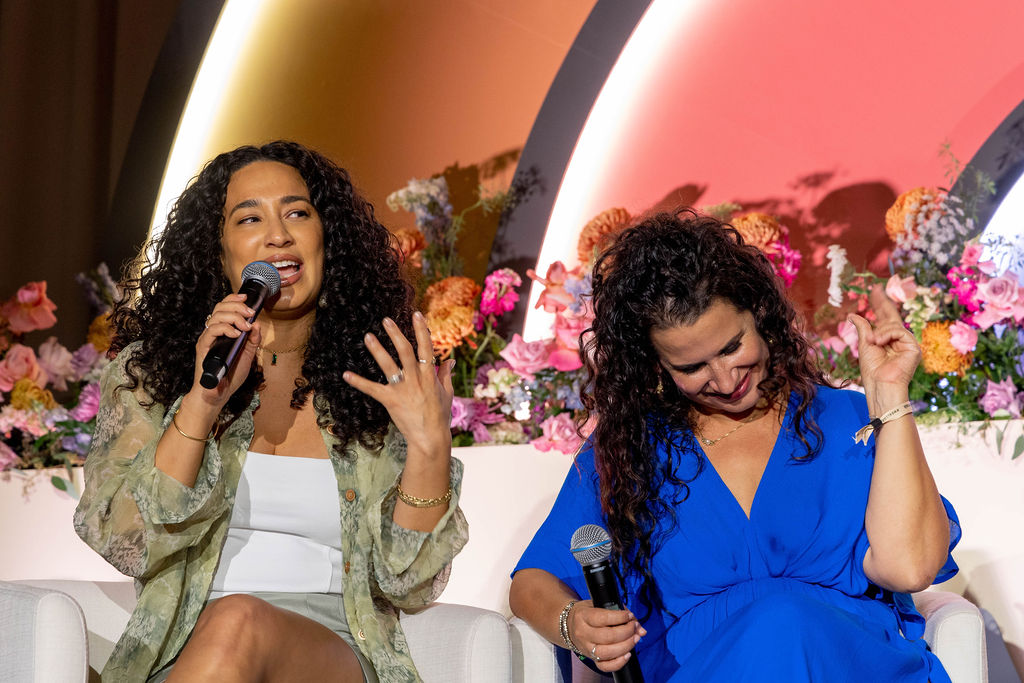 When you are in a leadership position, your responsibilities entail facing new challenges you have yet to learn how to tackle. While many of us look to those who are founders as if they have all the answers, it's not the reality. 
"Starting my own business was one of the most humbling experiences, because it forced me to get comfortable with not knowing anything," admitted Julissa Prado, the founder of Rizos Curls. "Every single day I encounter situations and circumstances where I literally have no idea how to resolve it. But I've become comfortable with the feeling, and that I'm a good student and I can learn."
Challenges are an inevitable part of the job, but most important is honing the skills to break them down and map solutions. "We have a discipline to create our lists and break our problems down into steps, and we have faith to go out into the unknown and figure it out," shared Susie Jaramillo, Founder and Chief Officer of Encantos World.
Lean on your community.
"I don't think any of us do anything alone," shared Susie Jaramillo. "Whether it's choosing really good partners to work with, or choosing really good advisors, surrounding yourself with wise advisors is a good place to start."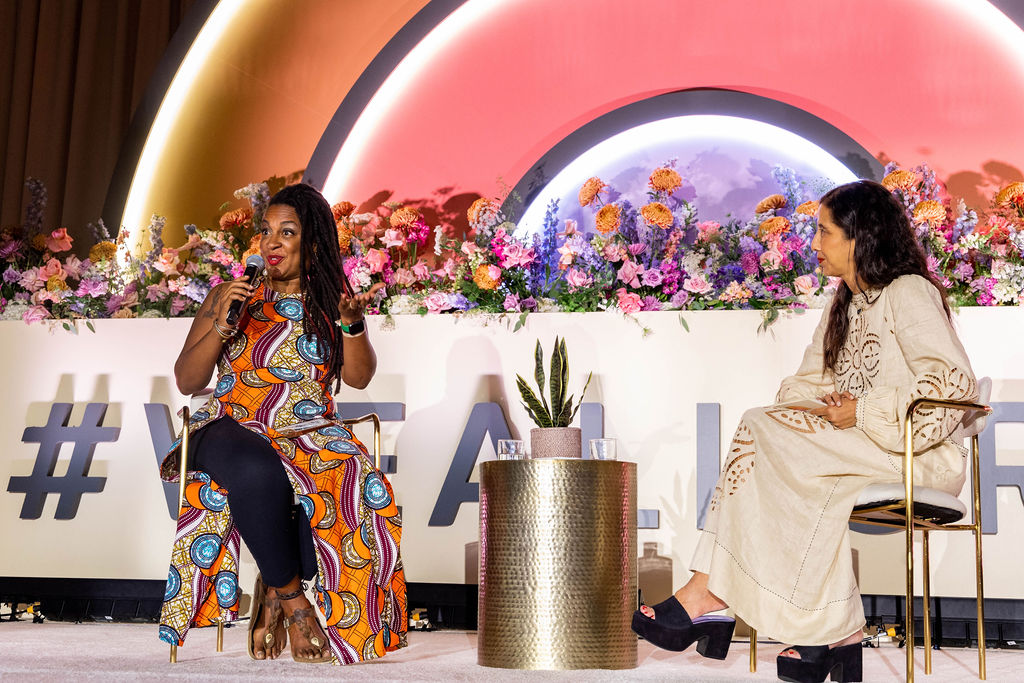 Cultivating a counsel of generous souls that see what you bring to the table, see your heart, acknowledge your skills, and want you to win is vital.
"It gives you much larger wings to fly with," said Jaramillo. And for those in social justice space, community keeps the fire within you burning and your spirits up.
"Within the pain and anguish of what is happening, especially within the Black community and migrants, there is still joy. We still get together, cook, and put our coconut milk in our meals. And all that is still, 'oye, estamos jodidos, pero estamos aquí juntos,'" shared Janvieve Williams Comrie, Executive Director at AfroResistance. "It doesn't feel that bad when you are coming together collectively to find solutions and work."
Establish what anchors you into your purpose.
Discovering your own tool to pull you out of your head and ground you into the bigger picture is key to good leadership. But, of course, we all have different ways of doing it. For Janvieve William Comrie, her children are part of the process.
"I have two children, so I look at them as the future. I look at them and wonder what am I doing that is going to benefit and change the world for them."
Sometimes it's as simple as a morning routine to connect to your inner world. For Julissa Prado, her morning routine is a priority. "My days are unexpected and I never know how long they will go, or what will happen. As long as I have that consistency and prioritize myself and make sure I'm mentally present, smooth sailing from there."
For Susie Jaramillo, the family she has chosen to build empowers her work. "I have such a strong partner in my life, I feel empowered to do more. The people that you choose to live with and build with in your life, are just really really important decisions. So choose wisely, it makes all the difference," she said.

If you want to connect with other Latines motivated to reach new heights, join our AMIGAS community!
---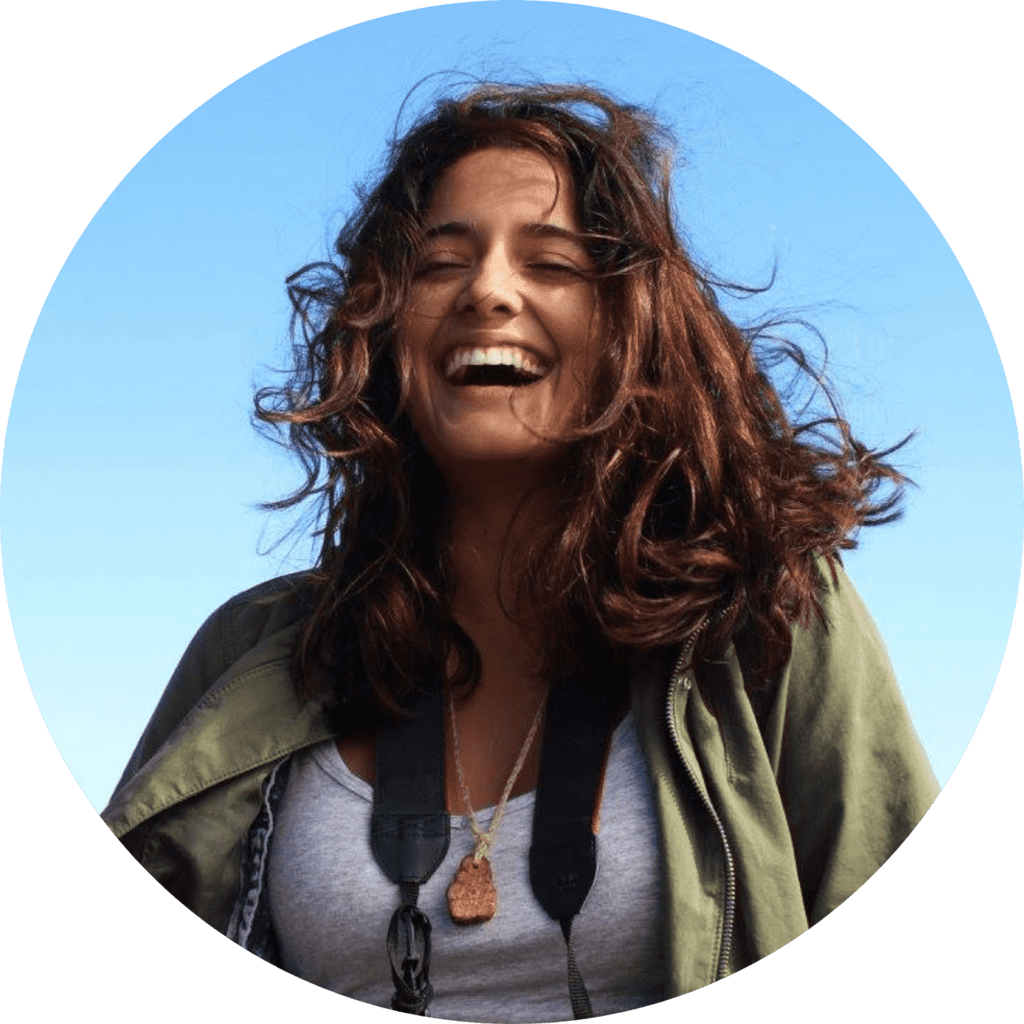 About the Author
Chantelle Bacigalupo
Chantelle Bacigalupo is #WeAllGrow Latina's Editorial Staff Writer. She is a Bolivian-American photographer, multimedia journalist, and activist based in Brooklyn, NY. Her work focuses on issues ranging across immigration, social & environmental justice, preserving Indigenous cultures, and reproductive justice. You can read more of her pieces here.