It's Asian American and Pacific Islander Heritage Month, and we're sharing some AAPI Latinas and AAPI women that inspire us and are making changes in their industry to serve mujeres and all.
Did you know that two of the fastest-growing ethnic groups in the United States are Asian and Latine — and these two groups are not exactly mutually exclusive. Asian immigrants have settled all across LATAM, and the descendants of those immigrants carry Asian and Latin American identities. In honor of Asian American and Pacific Islander Heritage Month, we are celebrating the Asian Latinas and other AAPI women walking in their power and making an impact globally. Take a look at this list of amazing mujeres!
Ha Na Teresa Park
Ha Na Teresa Park is a first-generation Asian-Latina immigrant who created Mujeres Del Futuro in 2019, a community that centers on the potential of Latinas in the digital economy. Inspired to create social impact through the power of belonging, Mujeres Del Futuro now serves Latinas in over 100 cities worldwide.
Sravya Adusumilli
Sravya Adusumilli founded Mango People, a makeup brand dedicated to being a place of equal representation, sustainability, and transparency within the industry. Inspired by her South Asian roots, where her ancestors have often used elements in nature to beautify themselves, she began experimenting with plants, herbs, fruits, and clay. After five years of research, Mango People was born.
Alyssa D. Silos
Alyssa D. Silos is an artist and the founder of The Tiny Protectors, which provides self-defense kits, weapons, and accessories for everyone, aiming to raise awareness against sexual assault and give back to an organization that offers resources to victims of abuse in the Philippines. Initially starting the business in her mother's living room, she has grown to have her warehouse and expand product options.
Michelle Lam
Michelle Lam founded True & Co, a lingerie brand created by crowdsourcing real women's opinions to make bras and underwear comfortable for women's bodies and promote representation, inclusivity, and equality in everything they do. Motivated after a traumatic bra shopping experience, she realized that the bra industry was broken and in dire need of change, so she created True & Co..
Raeka Morar
Raeka Morar realized the beauty industry needed more representation and diversity. Inspired by her grandmother's homemade recipes and India's rich culture and ancient traditions, she launched Raeka Beauty. The South Asian skincare brand harnesses self-care rituals, especially skincare rituals, with formulas sourced from farms in the subcontinent of India.
Yanyi Zhen
Born in China and raised in Puerto Rico, Yanyi's passion for fashion led her to launch Neutral Lining, a sustainable women's clothing line using ethically sourced and sustainable fabrics. The simple, stylish, and high-quality designs are versatile for any lifestyle and meant for the gal who wants to feel amazing.
Sailaja Joshi
Sailaja is the founder and CEO of Mango and Marigold Press, an award-winning independent publishing house that shares the sweet and savory stories of the South Asian experience. Before the birth of her oldest child, Sailaja searched for books steeped in Indian culture and learned the few stories that existed were inappropriate and insensitive. Inspired by the power of representation, she launched Mango & Marigold Press to ensure that every child sees themselves as the hero of their story.
Chloe Diaz
Chloe is a Filipina Mexican who founded a blog dedicated to helping first-generation, underrepresented minorities pursuing law while sharing authentic reviews on skincare products. It also serves as a space to bridge the gap between first-generation undergraduate students of color and law school.
Nadya Okamoto
Nadya Okamoto is an organizer, activist, entrepreneur and founder of August, a lifestyle brand working to reimagine periods. Nadya Okamoto is also the Founder of PERIOD (period.org), an organization fighting to end period poverty and stigma that she founded at 16. Under her leadership as Executive Director for five years, PERIOD addressed over 1.5 million periods and registered over 800 campus chapters in all 50 states and 50 other countries.
Seoju Park
Seoju Park is a Korean-Mexican photographer born and raised in Mexico City. Through her photography, she has mastered capturing the essence of people through portraits and storytelling, as she has done with indigenous activist and co-founder of CIELO, Odilia Romero. She has shot for the pages of Vogue México, Rosalía for the LA Times, and has worked with companies like Corona, Netflix, Adidas, and the Mexico Tourism Board.
---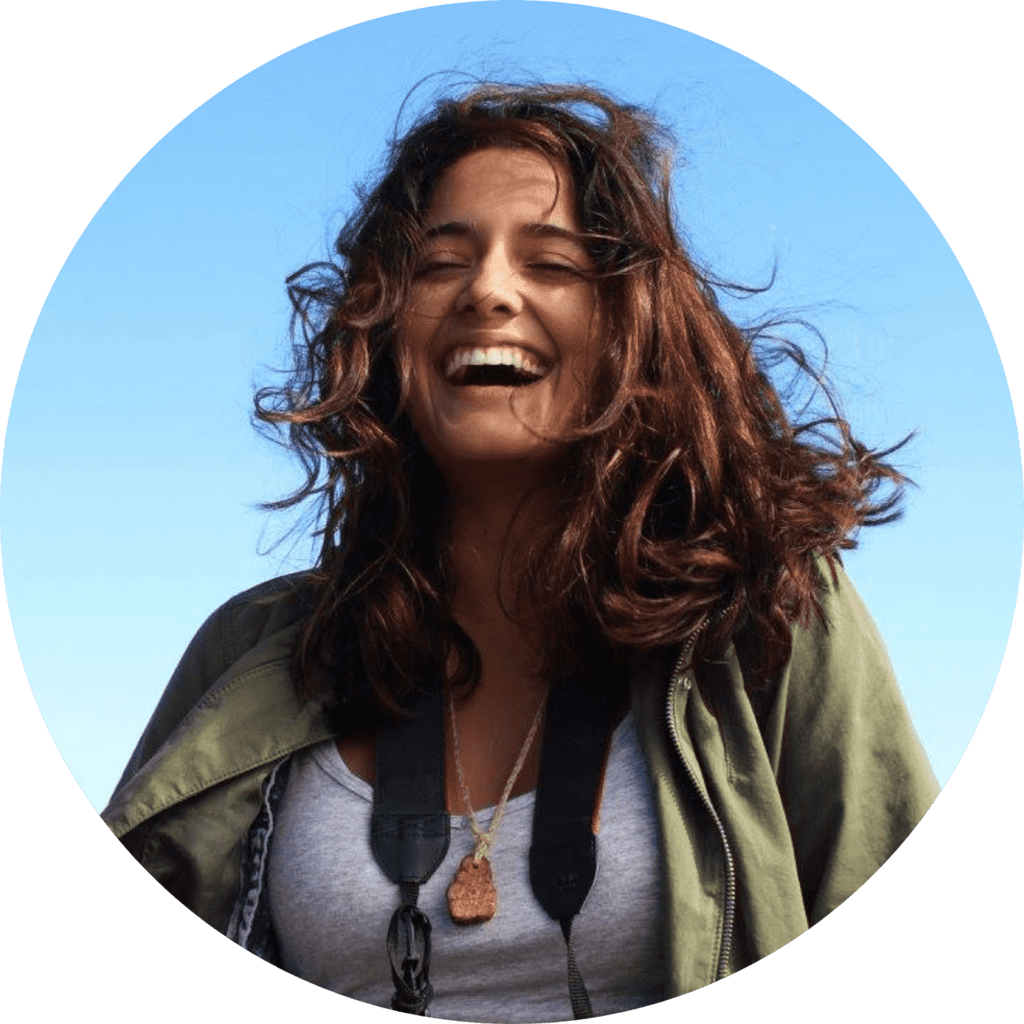 About the Author
Chantelle Bacigalupo
Chantelle Bacigalupo is #WeAllGrow Latina's Editorial Staff Writer. She is a Bolivian-American photographer, multimedia journalist, and activist based in Brooklyn, NY. Her work focuses on issues ranging across immigration, social & environmental justice, preserving Indigenous cultures, and reproductive justice. You can read more of her pieces here.