Netflix's Gentefied actress and jefa Julissa Calderón dishes on the power of journaling for manifesting joy and the life of your dreams. We've gathered her key tips to make sh*t happen!
If you're ready to live out your life's mission, journaling and manifesting are great tools to embrace your inner strength and take intentional action. Actress, producer, entrepreneur, and writer Julissa Calderón has experienced firsthand the power of this practice – so much so that she launched a manifestation journal.
Calderón got vulnerable at the 2022 #WeAllGrow Summit and shared how journaling and manifesting played a fundamental role in manifesting the life she has today. We've gathered some of her key tips for manifesting, so you can apply them to your life.
Weren't able to join us at Summit last year? Watch her talk below!
When you put prayers down on paper, they become magic.
"Every time I have journaled, I have seen what I have wanted to see. The outcomes, the feelings, the thoughts, and the growth. And it was because of me writing down some words on paper. But to me, those words are just prayers on paper."
Believe in yourself.
"You can have anything you want. Anything and everything you want in this life, you can have, but it's up to you. You have to believe in yourself. No one is going to believe in yourself like you. So I urge you to take a chance on yourself when people are telling you that you can't."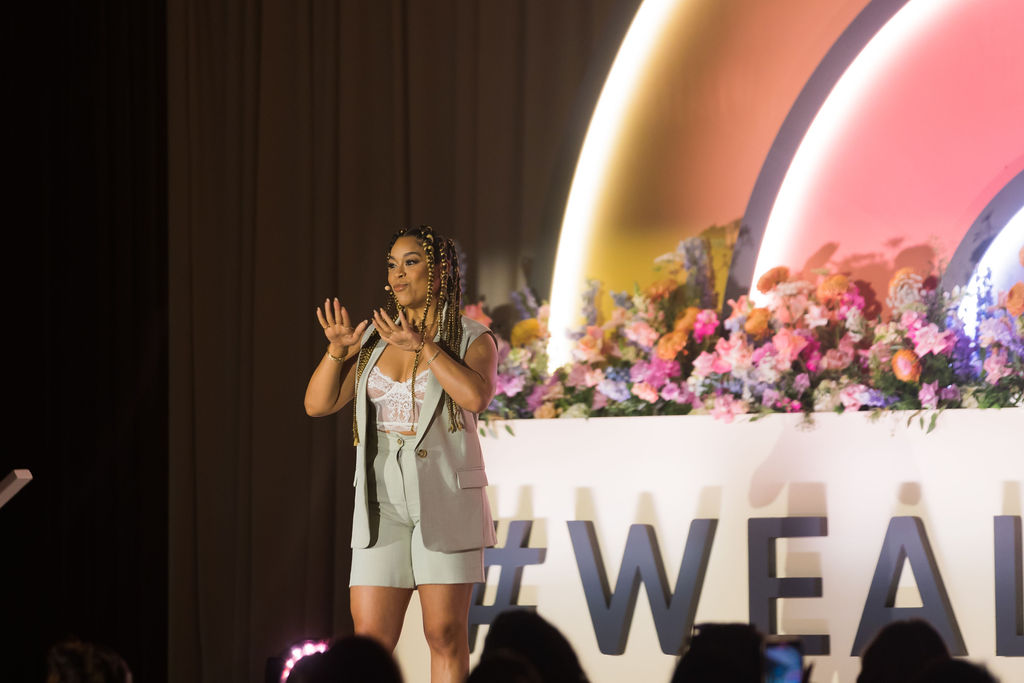 Write it down.
"Write those desires down, but write them in detail and be precise. Be specific about what you want. Say what is real; say what makes sense. What can you do? How will you achieve it?" 
Work for it.
"I worked for every single thing I had in my life. I didn't come from a place where people could just offer it to me. We came from a generation that survived, but now we're thriving, so there are no excuses. Work for it. What do you want to do?"

Trust & let it go.
"Because I know my God is a good God, I let it go. I know it's coming. Whether it's today, tomorrow, or next year, in 5 years or ten years, it's coming because I'm putting in the work. Because I have faith and do everything I need to do."
What matters is the 'Who'.
"It doesn't matter the what, the why, the how, or the when. What matters is the who, and that's you. You decide anything you want in your life. You have everything that you need inside of you."
Amiga, there is no time for half-assing anything. You deserve to manifest the goals, career, and relationships you desire. Reconnect with yourself, believe in your dreams, and incorporate journaling into your daily rituals for manifesting joy.

If you want to join Julissa in manifesting your dream life, learn more about her Dream & Manifest Journal, as you step into your best version for 2023.
---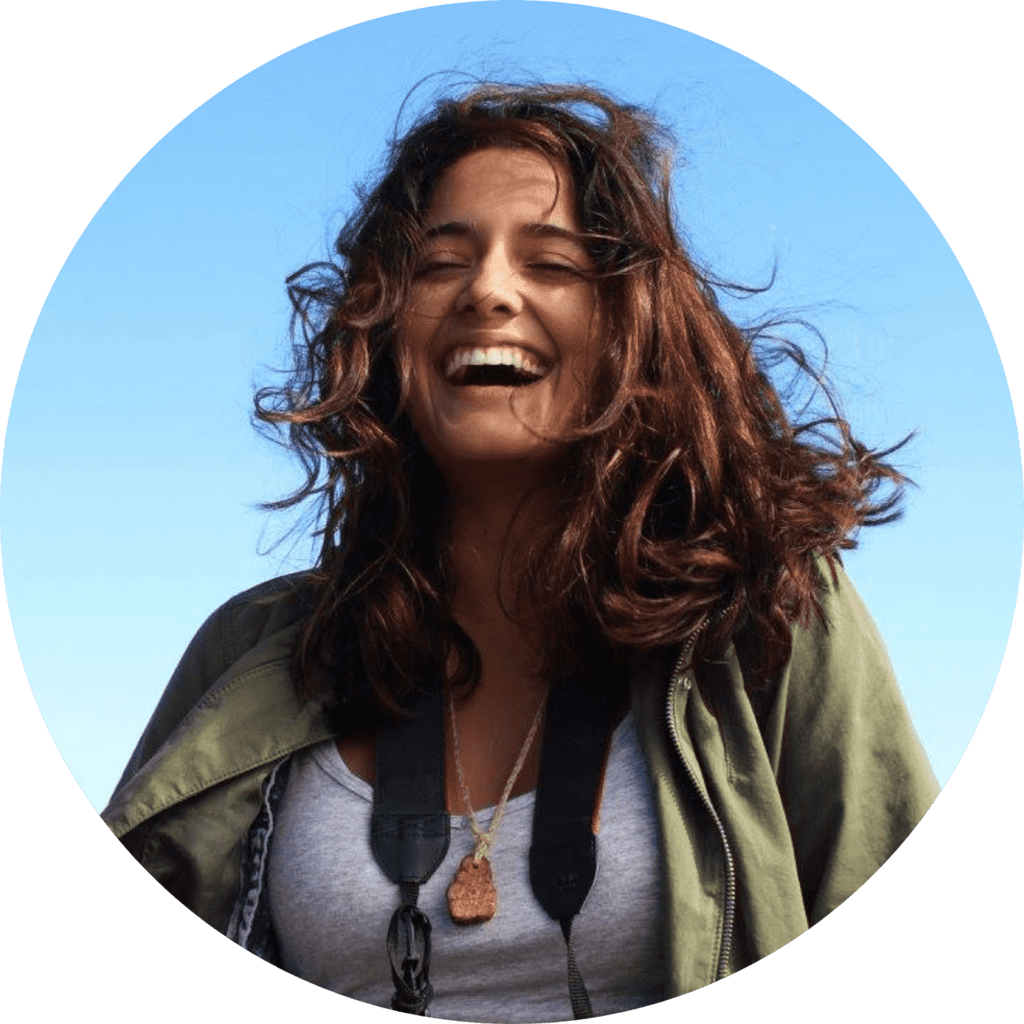 About the Author
Chantelle Bacigalupo
Chantelle Bacigalupo is #WeAllGrow Latina's Editorial Staff Writer. She is a Bolivian-American photographer, multimedia journalist, and activist based in Brooklyn, NY. Her work focuses on issues ranging across immigration, social & environmental justice, preserving Indigenous cultures, and reproductive justice. You can read more of her pieces here.