Let's be honest – the proverbial table wasn't built with us in mind. And while a seat at the table is a valued symbol of achievement, we want to see you break the mold. As a community, we're ready to step into influential positions in our professional life with the help of these tips.
Taken from our Latinas Own The Table event last month, we got some insight and professional tips from Latina executives & career leaders about tapping into your strengths, navigating career transitions, and developing executive presence so that you can reach that next milestone in your career.
Here are some key takeaways from the powerful conversation. If you couldn't attend the event live, you can watch the full replay below.
Nothing Happens Overnight
"Earlier in my career, it was uncomfortable raising my hand in meetings or speaking up or advocating for others, but it was like a muscle. I had to practice over time and project myself, so that over time it would get easier and easier. I'm never 100% comfortable, even with speaking engagements. We all still get those little nerves, but it's being comfortable and saying, I'm doing this for a greater purpose, not only for myself. We've talked about generations past. We've talked about the responsibility that we have to pay it forward. And so that's why I'm here. That's what I do. And I think when I keep that in mind, it gives me that much more courage, that power to ask, and advocate to speak up. So whatever that [edge] is for you, really lean into that."
Patricia Mota, President & CEO of HACE
Prioritize Your Energy
"As you get more experienced in your work, career, and your life, you're going to have more things going on, and you can't really have any success if you don't have your health, mental health included. Your energy is really your biggest asset and that's what you should prioritize. What I tell a lot of Latina women that come to me focused on reaching that next level, prioritize your energy and mental health. Look at your calendar and do a full audit of your time. Hone in on the things that drive you and bring you energy, and schedule those in. It will look different for everyone. Some people need a spa day or meditation. I'm a heavy journaler. Whatever is the full gamut of responsibilities on your plate, be able to schedule [in what brings you energy] and make it part of your day-to-day."
Cindy Lone, Latinas at Work

Make Peace with Fear
"Fear is a good thing. When you're fearful of something, then you have to be cautious. You can't just jump at everything. It's a signal of growth. It's a signal of opportunity. It's a signal of something that you can conquer that you can overcome. So you just have to make peace with that because that's never going to go away. If anything, I've noticed that my fears change. At first, it was, 'oh my God, we're gonna launch a new business, and we're going to tank in the first year'. Mastered it; next. Now it's like 'oh my God, we have to hire all these new employees. Am I being a good CEO?' Mastered; next. Your job is to create a support system that believes in you, that supports you. But also, make peace with that fear because it isn't going anywhere."
Mabel Frias, CEO & Co-Founder of Luna Magic

Command the Professional Space You Are In
"I think owning the table implies that we have agency to decide what does change look like and what does progress look like and really revolutionize the spaces and places we're taking up. It means that we're entering these spaces where we haven't really been before. And that's a revolutionary act. And we need to command a space that we're in really for the first time. The conversation is not always led by us and so our voices aren't prioritized. Continue to strive to have conversations with leaders, and encourage others with different views to open up as well because we know that we haven't been invited to share our different perspectives. And that, I think, is really what opens the door for these more intersectional voices to be heard. How can we lead the charge by owning the table and opening the door for those different voices to be heard?"
Andrea Lopez, Sr. Learning Ops Partner & Unidos IRG, Co-Chair, Indeed
---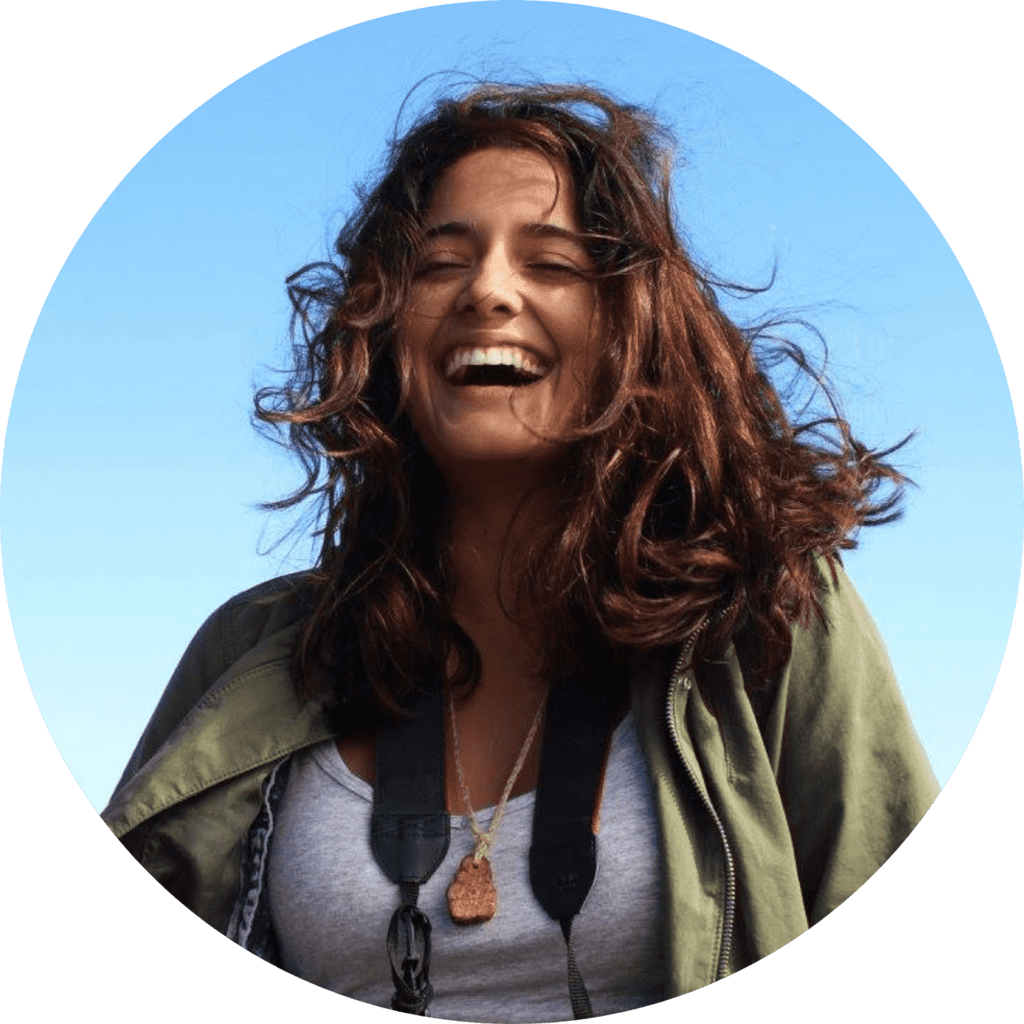 About the Author
Chantelle Bacigalupo
Chantelle Bacigalupo is #WeAllGrow Latina's Editorial Staff Writer. She is a Bolivian-American photographer, multimedia journalist, and activist based in Brooklyn, NY. Her work focuses on issues ranging across immigration, social & environmental justice, preserving Indigenous cultures, and reproductive justice. You can read more of her pieces here.