The 2023 #WeAllGrow Wellness Day happening during Weekend Fest has been postponed.
Please read our public statement and FAQ.
Wellness Day is back for a third year with an invitation to heal in community, deepen mindfulness, and explore holistic health practices to align your connection with self and experience transformative shifts in your personal and professional life.
Don't miss this invitation to experience…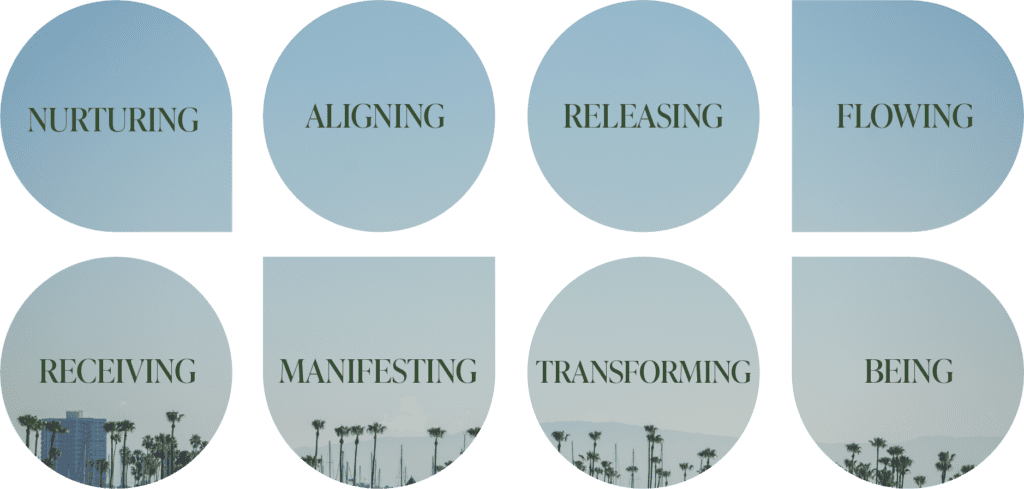 Transformation starts by connecting with our innermost self.
Through our pillars of
HEAL, COMMUNE + GROW, we hold the belief that taking care of ourselves holistically needs to be centered as an essential part of our growth. Learning, exploring, and practicing with your Amigahood is what propels growth in all aspects of our lives.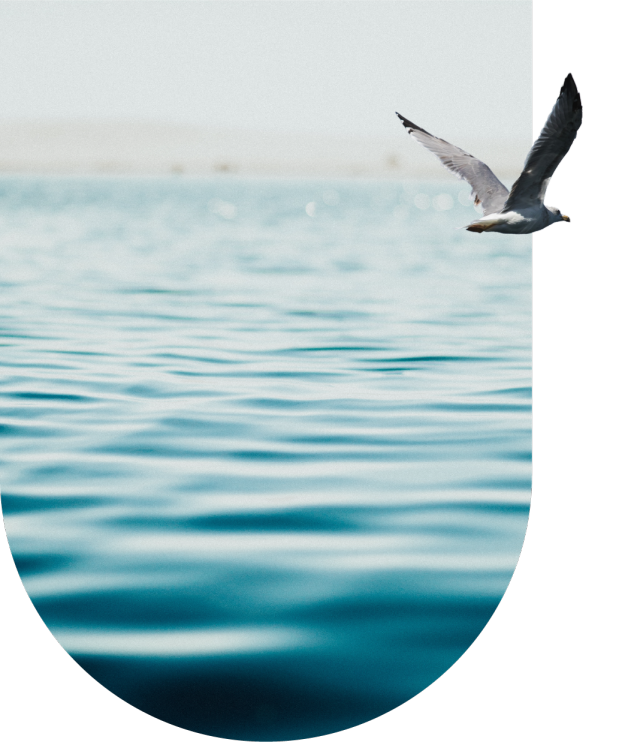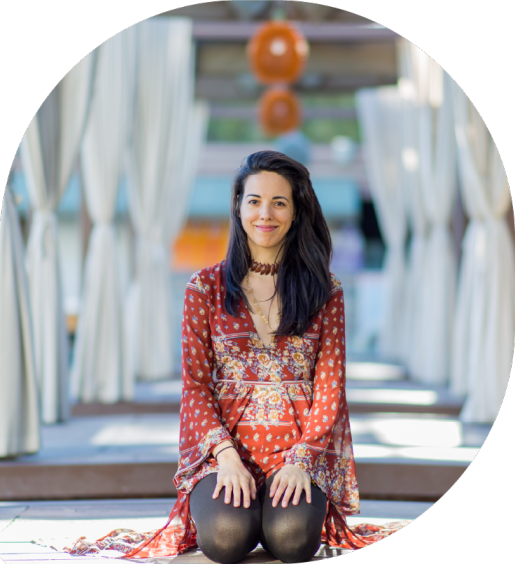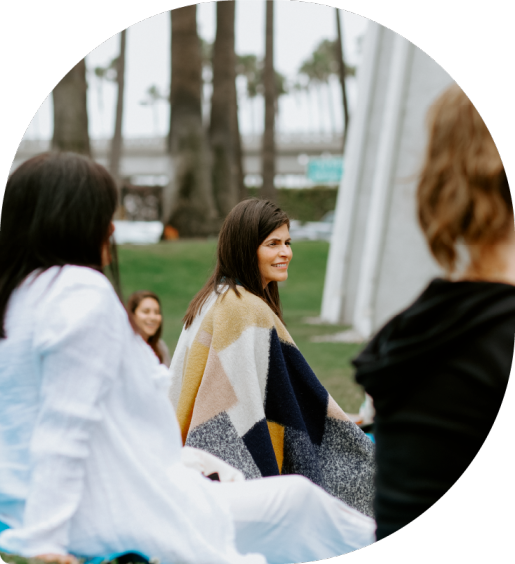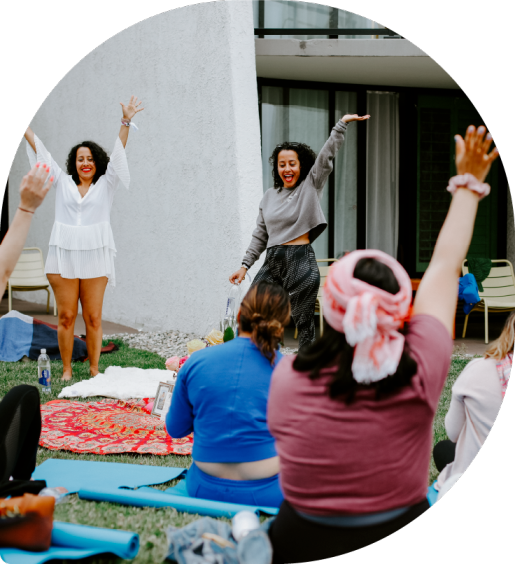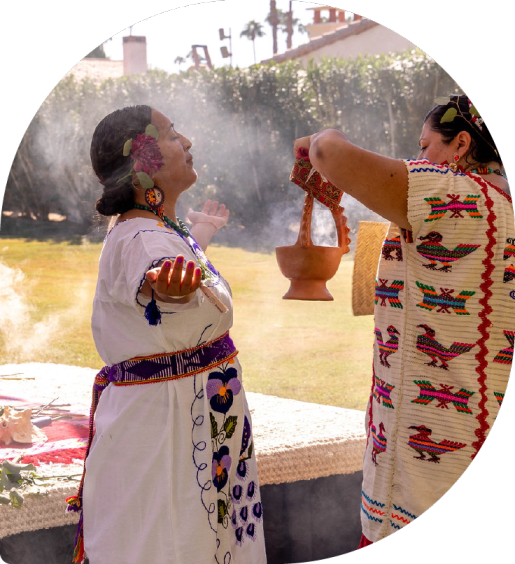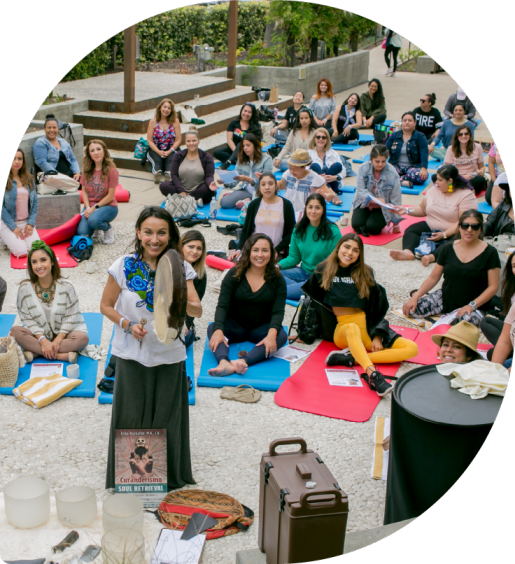 This event is for mujeres seeking deep connections and new inspiration from some of the most motivational leaders in the wellness and spirituality space.

One full day of transformative group harmonizing experiences, wellness activities, healing circles, and pláticas led by Latina and Indigenous healers, mindfulness  and spirituality leaders, as well as licensed practitioners.

Different healing modalities to explore and deepen your practice.

Nourishing meals: breakfast bites, a beach lunch picnic, and snacks.

A Sunset Ecstatic Dance celebration

Trained coaches to receive support from throughout the day

Latina Makers Market™

Opportunities to virtually connect with the healers before the event so you can come prepared to drop into the practice.

Post-event live video sessions with the healers to integrate what you learned and experienced.
Meet the keynote speakers
Artist, Teacher, Activist, Entrepreneur, Co-founder of Yoga With Adriene, & CEO of Find What Feels Good
Join this group of stellar healers and facilitators
Dr. Miguelina Rodriguez & Dr. Griselda Rodriguez-Solomon, Co-founders of Brujas of Brooklyn
Founder of Water Thru Skin LLC, & Co-founder of Casa Earth and The Yindah Foundation
Psychic Medium, Clinical Hypnotist Ñusta Paqo, and Founder & CEO of Nacimos Mágicas
PAST WELLNESS DAY SPEAKERS' TESTIMONIALS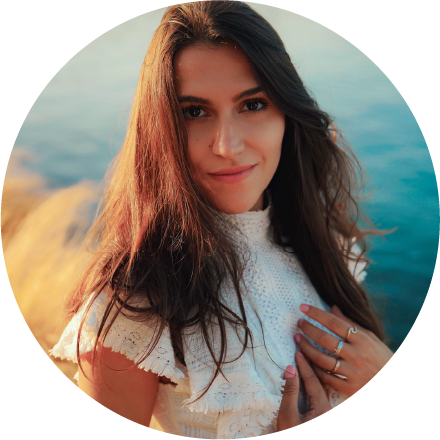 Christine Gutierrez
LMHC, Author, CEO
Cosmic Life LLC
Participating in Wellness Day changed my life. Being able to be around other Latina women sharing their voice and wisdom allowed me to feel seen and heard in deep soul ways. As a speaker, I was able to stand proud and share my voice and medicine. This space stands as an entry point into a life beyond your wildest dreams. The content, the people, the collaborations born from this one event go beyond words. I pray every Latina woman gets to experience this.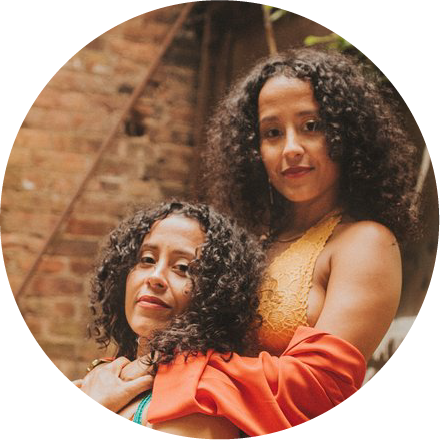 Dr. Miguelina Rodriguez &
Dr. Griselda Rodriguez-Solomon
@brujasofbrooklyn
Wellness Day '19 would stay deeply etched into our spirits. It felt like a collective reclamation of ancestral magic. Women of color, mostly Latinx, choose to consciously heal from intergenerational forms of trauma. The energy was electric. We laughed, danced, cried, and released. Wellness Day felt like a safe playground. We were allowed to bring out our little girls to play! And we def played… 🙂

The workshops, panels and keynotes were all intentionally laced with a joyous energy. Don't get it twisted, we were sometimes taken deep into the shadows of our bloodlines. But we felt held and seen by our Hermanas when doing so.

The Brujas of BK made life-long friends at Wellness Day. ¡Eternamente agradecidas!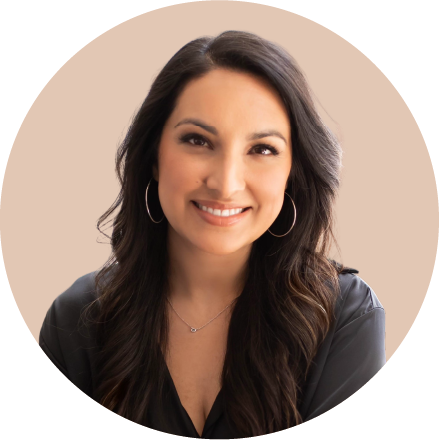 Rebecca Alvarez Story, MA
Co-Founder, CEO, Sexologist
Bloomi
Wellness Day is a sacred and soul-nourishing event where we can collectively experience healing and inspiration. I loved being a part of intentionally curated sessions and experiences that impact our lives in such an authentic and deep way. I'm so grateful that this magical event exists and highly recommend it!
Location
Hotel Maya | Long Beach, CA
The serene and resort vibe of our beloved Hotel Maya, is the perfect setting for a weekend full of possibilities, pleasure, and growth. Treat yourself, amiga!
Discounted group rates:
Regular rooms $249 + taxes
Water View rooms $269 + taxes
Reservation will be charged upon check-in. Cancellation policy is 72 hours before check-in.
*OVERFLOW HOTEL: In addition to Hotel Maya, we have a room block available next door at the Residence Inn Downtown Long Beach, which is a two min walking distance. Group rate is $249 and you can book here.
The 2023 #WeAllGrow Wellness Day happening during Weekend Fest has been postponed.
Please read our public statement and FAQ.