Let's be honest: the publishing world was not made with Latines in mind. But we know our community is brimming with rich stories & tales that need to be shared, so we're sharing insider tips from Latine authors and publishers that have paved the way.
For all aspiring writers, a community to lean on is key to your development as a writer. We learn from each other's mistakes, inspire, and propel each other forward. For those aspiring to publish a book, short story, or poem, or those who feel like they can't call themselves writers yet, this article is for you. We had the honor of chatting with incredible Latine authors like Prisca Dorcas Mojica Rodríguez, Silvia Vasquez-Lavado, Davina Ferreria, and Susie Jaramillo at the #WeAllGrow Summit last year, and these are their tips to get your juices flowing.

Don't let inspiration or creativity pass you by.
"I schedule [writing time]. I make weekly deadlines with word counts – I need to write 200 words daily. But you never know when creativity is going to hit. I carry a notebook with me because you never know. I'm thinking about [my writing project] 24/7, so be ready for it whenever it comes." – Prisca Dorcas Mojica Rodríguez, 'For Brown Girls with Sharp Edges and Tender Hearts'
Find ways to connect to your heart before you write.
"I practice a lot of self-compassion meditation. I like to meditate in the morning just as I'm starting the day, and I think that plants the seed. For me, a writing session is about free writing and inspiration. Anything and everything inspiring you are your prompts. Just let your heart guide you. When writing, there is no right or wrong answer. – Silvia Vasquez-Lavado, 'In The Shadow Of The Mountain'
Explore Indie publishing to hone your skills.
"Being an indie author is a great way to understand the publishing business, because it is a business. It's a great way to start building community, start learning about the process as a writer, and become a better writer before you sign the big contracts because that brings a lot more responsibility and pressure." – Davina A Ferreira, CEO of Alegria Publishing
Write from an authentic place.
"Publishers love authentic stories. If you're Latina, don't do a story about a Japanese fisherman. It's difficult to bring something to life when you don't come from that authenticity. Write stories that are yours. Be true to yourself with whatever you're doing." – Susie Jaramillo, Founder & Chief Story Officer of Encantos

It will never be good enough. So just release it into the world.
"I wish someone had said, it's never going to be good enough, so just release it. I turned in [the book manuscript] in September 2020, and it didn't come out until. 2021, and I spent that whole year crying. I know every sentence that's a mistake. I know every page that I wish I ripped out that I kept. It's never enough. You just need to accept it to enjoy the process." – Prisca Dorcas Mojica Rodríguez, 'For Brown Girls with Sharp Edges and Tender Hearts'
If you're revisiting trauma for a memoir, don't do it alone.
"Hats off to writers who want to share their pain and trauma! That is step one; the fact that you want to be able to bring it out, you are on the right track. Step two, to do it, is one of the most challenging experiences, so don't think you need to do it alone. I didn't do it alone; I was very lucky to have to do it with my therapist throughout the two years of the whole writing process. Every single session, 95% would focus on revisiting some of these challenging experiences. One thing that I will tell you: don't ever let anyone question what happened. It is your body; it is your truth. If you ask your heart, it will not lead you astray. Trust it, but don't do it alone." – Silvia Vasquez-Lavado, 'In The Shadow Of the Mountain'
The real work is in the rewriting.
"Don't fear the blank page. Your first couple pages won't be good, so just get them out of the way. And know that when you start writing, the real work comes in the rewriting, in the editing. Just write, and we rewrite, and we re-read. You iterate what comes onto the page, and you'll know what's right." –
Susie Jaramillo, Founder & Chief Story Officer of Encantos
If you want to connect with other aspiring Latine writers, join our AMIGAS community today!
---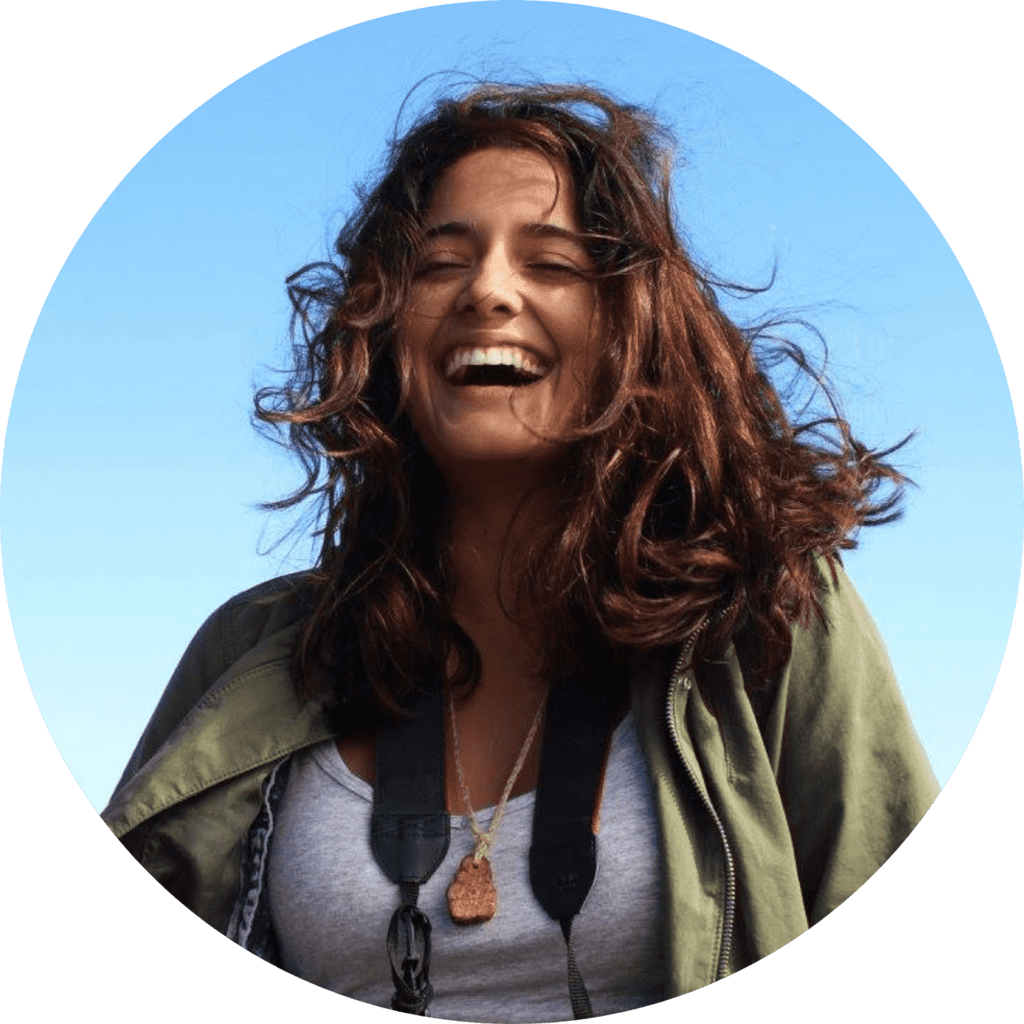 About the Author
Chantelle Bacigalupo
Chantelle Bacigalupo is #WeAllGrow Latina's Editorial Staff Writer. She is a Bolivian-American photographer, multimedia journalist, and activist based in Brooklyn, NY. Her work focuses on issues ranging across immigration, social & environmental justice, preserving Indigenous cultures, and reproductive justice. You can read more of her pieces here.