Latina Equal Pay Day (LEPD) 2023 lands on October 5th, and it's a call to action demanding Latinas everywhere get paid what they deserve and shout "¡Págame!" We chatted with 6 advocates for equal pay about the collective action needed to catapult a shift towards the pay we deserve.
This year, October 5th represents the approximate number of additional days Latinas must work into the new year to earn what white, non-Hispanic men earned the year before: 277 additional days, to be exact. To put it into perspective, Latina women who work full-time year round and part-time earn only 52 cents for every $1 earned by a white male. It's an unfortunate statistic that affects over 28 million mujeres in the U.S alone.
Let me say it one more time for the people in the back. The pay gap shouldn't even exist, given that Latines as a whole are driving the U.S. economy with a $2.84 trillion GDP, which is equivalent to the fifth-largest country in the world in terms of GDP. In fact, nearly 5 million Latine-owned businesses contribute over $800 billion to the U.S. economy annually. There is really no need to prove our worth, but while we're on the topic, it's clear the caliber of our work transcends cultures, moves economies forward, and paves a more equitable existence for all. There is power in our pockets and our collective force – but perhaps that is what the system fears.
"If Latinas decided to one day stop spending, the economy would collapse," shared Co-CEO and Partner of #WeAllGrow Latina Vanessa Santos. 
"Latinas are fueling the economy, and the business of Latinas is big business. If Latinas make more money, everyone profits."
And she's right: our purchasing power is monumental. 1.8 trillion, to be exact, with Latinas leading the way in making decisions for their household. But while we're consistently gaslit to believe that the appalling pay gap exists because of a lack of negotiation skills, the numbers show that the issue is systemic. The gender pay gap is affected by race and ethnicity – Latinas are not the only ones regularly and systematically getting ripped off.
"There are a myriad of reasons why the pay gap exists: inherent racism and sexism; insufficient laws and protections; a culture that allows people to be paid less than they should be paid because we are made to feel "lucky" or "fortunate" to have any opportunity that we have earned, there we feel like we have to accept less," said founder & President of Justice for Migrant Women, Mónica Ramírez, who has been at the forefront fighting to end gender-based violence in the workplace and championing gender equity.
"At the end of the day, the pay gap exists because people believe that they can pay us less with no consequence, and we are raising our voices to say that they are absolutely wrong."
"We're not asking to get paid more because we're women or because we're Latinas. We are asking not to get paid less. Our skills, our knowledge, our experience matter – we matter," shared Maria Benitez with us while rallying at the strikes. The Salvadoran-born leader is on the board of MANA, a non-profit that promotes education, mentorship, and advocacy for Latinas of all ages.
"As mothers, it's up to us to empower our girls to have a seat at the table. And if they don't have one, we must teach them to create their own. I have a son and daughter, and that's why I'm here today."
Whether you're in a position of power opening new doors or negotiating for fair pay for yourself and others, we all have a role to play in this change that benefits the collective. You can learn ways on how to do so here, but the best key is to bring awareness to the issue as much as possible. You can do so by using the hashtags #LatinaEqualPay and #Trabajadoras on your platforms to urge the passage of the federal Paycheck Fairness Act and the Raise the Wage Act. You can learn more about how to participate in the official LEPD movement's calls to actions here.
"Don't assume that your friends and colleagues know this inequality exists in almost every work sector," shared #WeAllGrow founder & Co-CEO Ana Flores. 
"The more they know, the better equipped they will be to ask the right questions and advocate for themselves and others."
Karla Pineda-Santos, Deputy Director of Labor Council for Latin American Advancement (LCLAA), knows firsthand the power of amplifying this information. Whether the support is on a personal level or a political level, every drop of effort has an impact.
"We need to be civically engaged, supporting Latina women representatives and as a woman learning about your worth and negotiating a good contract," said Pineda-Santos.
By raising awareness about the gap in different spheres, we've empowered Latina women to ask more questions, encourage transparency around pay conversations, and inspire additional movements around this systemic issue. Our economic growth as Latinas has a positive ripple effect on all women and the collective as a whole.
"Closing the wage gap is about so much more than simply women getting paid equally to men," shared Kara Pérez, founder of Bravely Go, a platform created to teach you how to make sustainable money choices that benefit you and our world.
"It would mean a total paradigm shift in the world."
---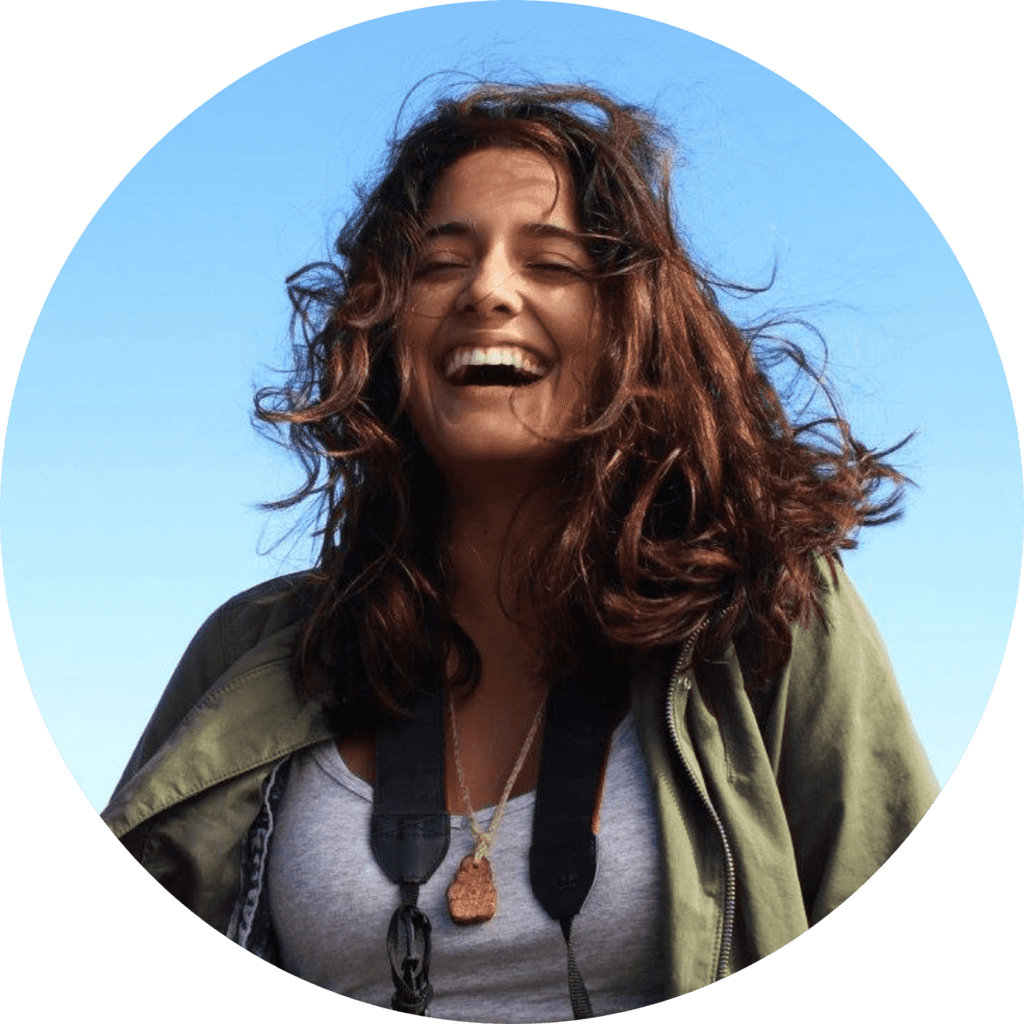 About the Author
Chantelle Bagilupo
Chantelle Bacigalupo is #WeAllGrow Latina's Editorial Staff Writer. She is a Bolivian-American photographer, multimedia journalist, and activist based in Brooklyn, NY. Her work focuses on issues ranging across immigration, social & environmental justice, preserving Indigenous cultures, and reproductive justice. You can read more of her pieces here.