These days, it seems like everyone is joining the multibillion-dollar cannabis industry. And it looks like the Latine community is not only breaking into the industry, but also breaking the cultural/historical stigma surrounding marijuana. Meet the Latinas that are sparking that change through cannabiz.
With cannabis dispensaries popping up across the country, you'd think that being a "marijuanera" was the norm. However, it seems the Latine community still has a lot of work to do to shake off the lingering stigma associated with marijuana use. As a community, it's time we reclaim this medicinal plant and our rightful place in the multibillion-dollar cannabis industry. We are lucky to be in community with Latinas who are making their mark within cannabiz and beyond.
Don't get me wrong – the negative connotation associated with marijuana within the Latine community is valid. After all, violence is prevalent in marijuana's history in our region. It is attributed to the War on Drugs, the influence of religious beliefs, and policy rooted in anti-immigrant sentiment that directly impacted our community.

Despite this heavy history, it appears the Latine community is loosening its grip on that stigma. In fact, a Pew Research survey in 2014 showed that 81% of surveyed U.S.-Hispanics approved some degree of legalization. And thank God for it because our communities deserve to tap into the industry's opportunities, given how marijuana criminalization has directly impacted our community in previous years. Cue the white men dominating the industry, despite Black and Latinos making up nearly half of all weed arrests in the U.S. just a few years back.
"It's important that we [as a Latine community] wake up, let go of that [stigma] and start joining these other people who are coming into that wealth," said Susie Placencia at a Latinas in Cannabiz panel for the #WeAllGrow Las Founders event earlier this June.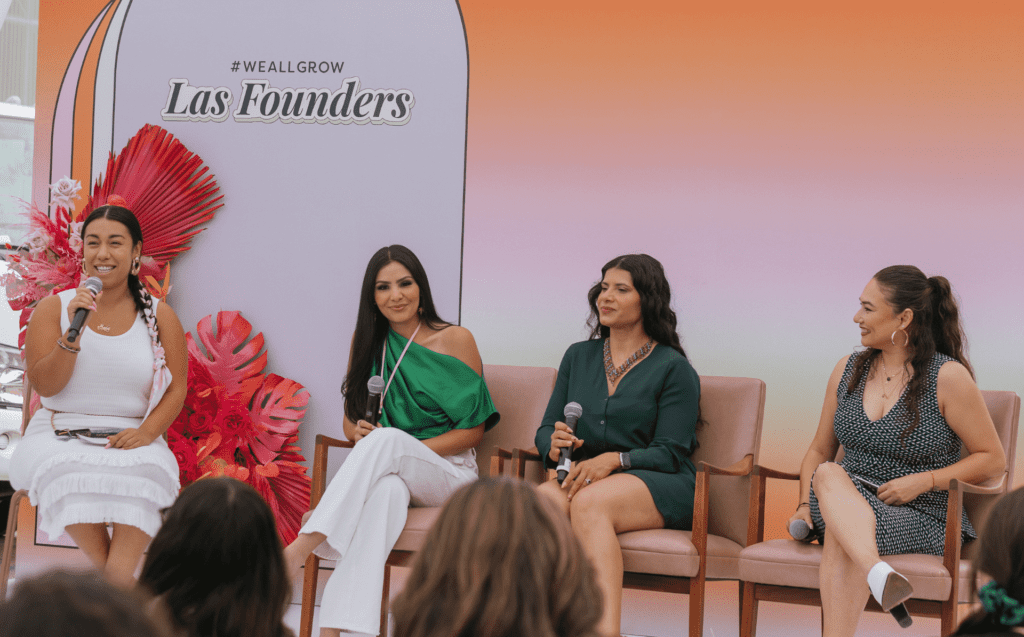 Placencia is a Mexican American cannabis activist and founder of Humo, Mota Glass, and Latinas in Cannabis. She's on a mission to eliminate the stigma surrounding cannabis in the Latine community by celebrating our rich cultural history with the plant and normalizing its daily use.
"It's [going to take] us coming together and breaking down that stigma and saying, it's time that we reclaim this plant, and reclaim all of the opportunities that come with it, too," she said at Las Founders.
The more the general population begins to normalize and embrace weed, the more the cannabis industry continues to grow with opportunities. However, despite it being a rapidly evolving field, only 5.7% of regulated marijuana businesses are Latine-owned. We can't deny that this same stigma has created barriers of entry for us in the industry, leading to only a small amount of Latine canna-entrepreneurs.
The negative perception of cannabis consumption is often used to hinder our growth and impact in the industry. Thankfully, Latinas in the cannabis industry are blazing through these barriers and creating space for Latinas and femme Latines to establish their place within it.
"[Take] up space! Show up and take up the space, regardless of the no's, the barriers, or the obstacles. And I don't think that it is an isolated cannabis problem. I think that Latinas face this problem of entry across any industry. It's no different in the cannabis industry," said Ruth Jazmin Aguiar. She brings close to a decade's worth of experience to the cannabis industry, specifically emphasizing regulation, advocacy, licensing, strategy, and social equity.
It's clear that Latinas in cannabiz is a hot topic right now. So much so that we had a breakout session dedicated to the topic at our #WeAllGrow Las Founders event, and back on April 20th, a parallel event was one of our most-attended live virtual chats in AMIGAS. It was so successful that a new circle within AMIGAS was born: Amigas in Cannabis. The audience was eager to soak up knowledge about the cannabis industry on everything from legal implications to savvy online marketing tips on preventing your account from getting flagged and taken down. But one thing kept coming up during the Q & A: what would the family say?

In reality, choosing to enter the cannabis industry most likely means facing pushback from la familia. The stigma is real and needs no further explanation. But hopefully, this article encourages you to cut through the pushback and realize that the cannabis industry needs more Latinas like you.
"You are not a pothead that the only thing that you do is smoke, and you don't want to do anything else. No, you are a professional that happens to be in one of the hottest industries in California," said Carolina Vazquez-Mitchell. She is a highly-accredited scientist that pivoted away from academia to build her own cannabis business called Ciencia Labs.
"You're a person that has a job that has skills, and you want to use it in an industry that is blooming."
---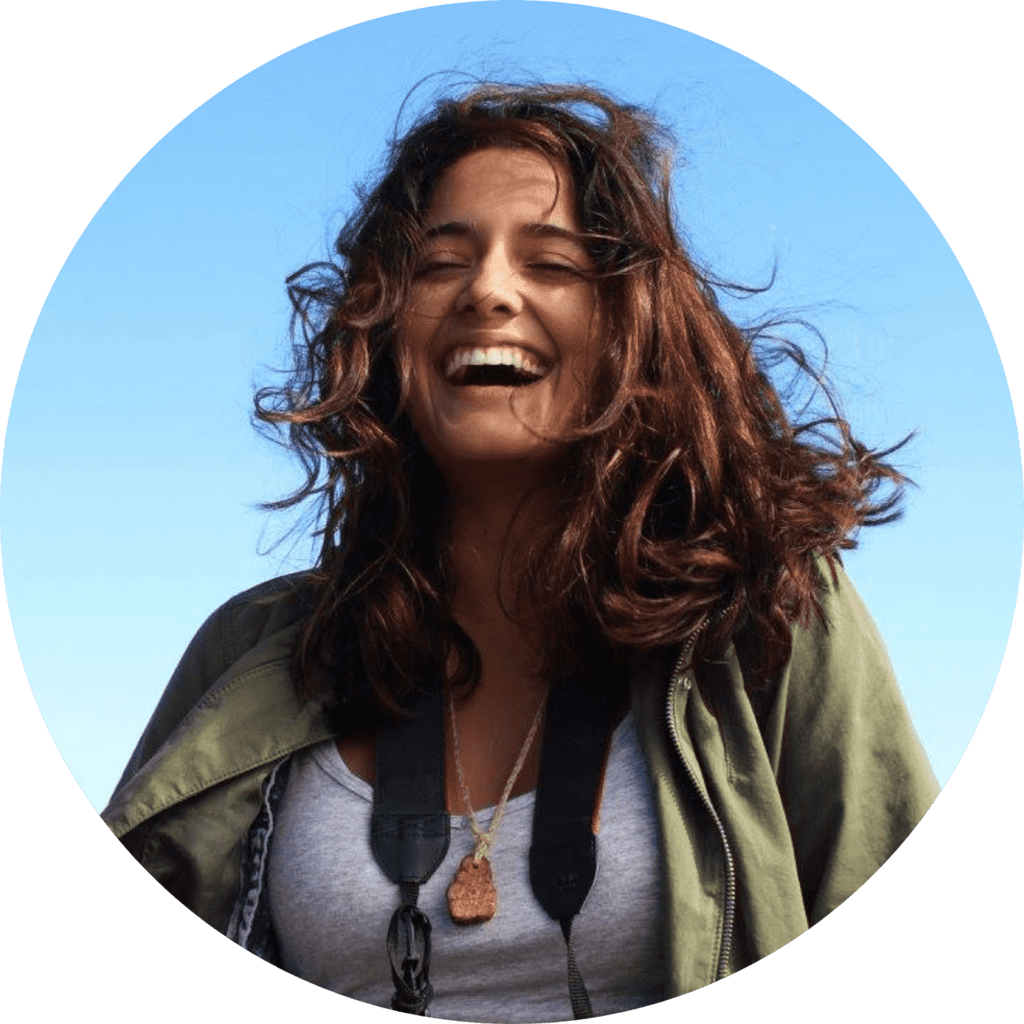 About the Author
Chantelle Bacigalupo
Chantelle Bacigalupo is #WeAllGrow Latina's Editorial Staff Writer. She is a Bolivian-American photographer, multimedia journalist, and activist based in Brooklyn, NY. Her work focuses on issues ranging across immigration, social & environmental justice, preserving Indigenous cultures, and reproductive justice. You can read more of her pieces here.