A look inside the very first #WeAllGrow Las Founders – the ultimate conference dedicated to mujeres and femme-Latines with an entrepreneurial spirit in Downtown Los Angeles.
We are still beaming from this weekend's inaugural Las Founders event – a truly magical day of jefas at different stages in their business that gathered together to grow and learn from each other. Believe it or not, Las Founders was our first live event since 2019, and this comeback after a 3 year hiatus was everything we dreamed of and more. We know the power of community, and Latina and femme-Latine tailored spaces allow us to connect, open doors, and break down barriers, one jefa at a time. Based on the feedback from Las Founders speakers and attendees, the event was a portal of potential and possibility!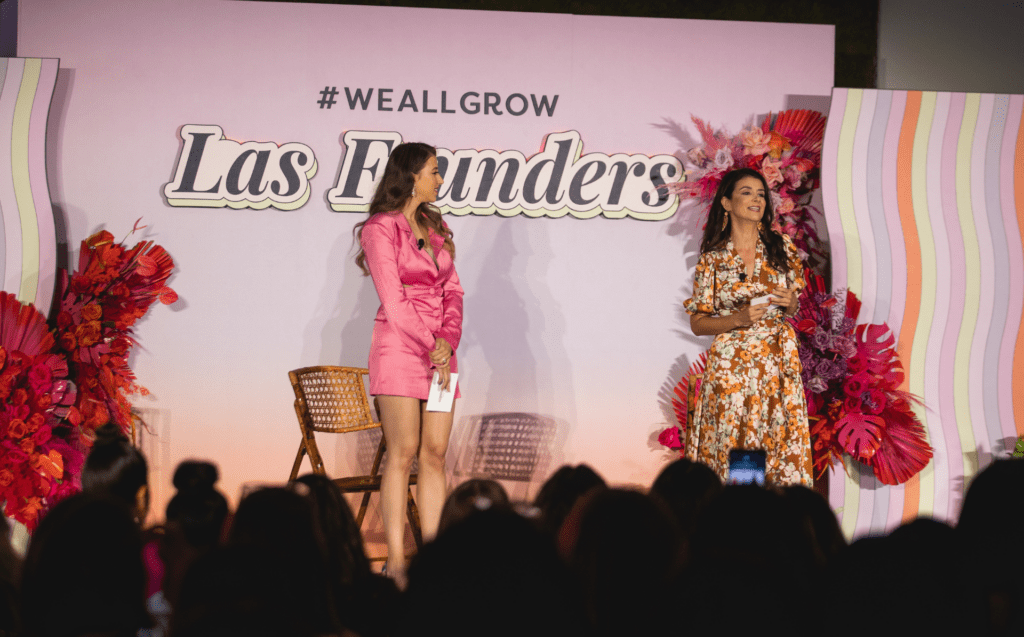 There is no denying the 'Big Jefa Energy' that was pulsating through the space as soon as the front doors at our venue, Rolling Greens in Los Angeles' Art District, opened up. As attendees registered and made their way through the beautiful outdoor space for breakfast and coffee from Cafe Santo, they had the opportunity to write their dreams on our giant manifestation wall and share how they're making an impact at their manera. After all, manifestation begins with clarity, and what better way to gain clarity about your purpose than write it down?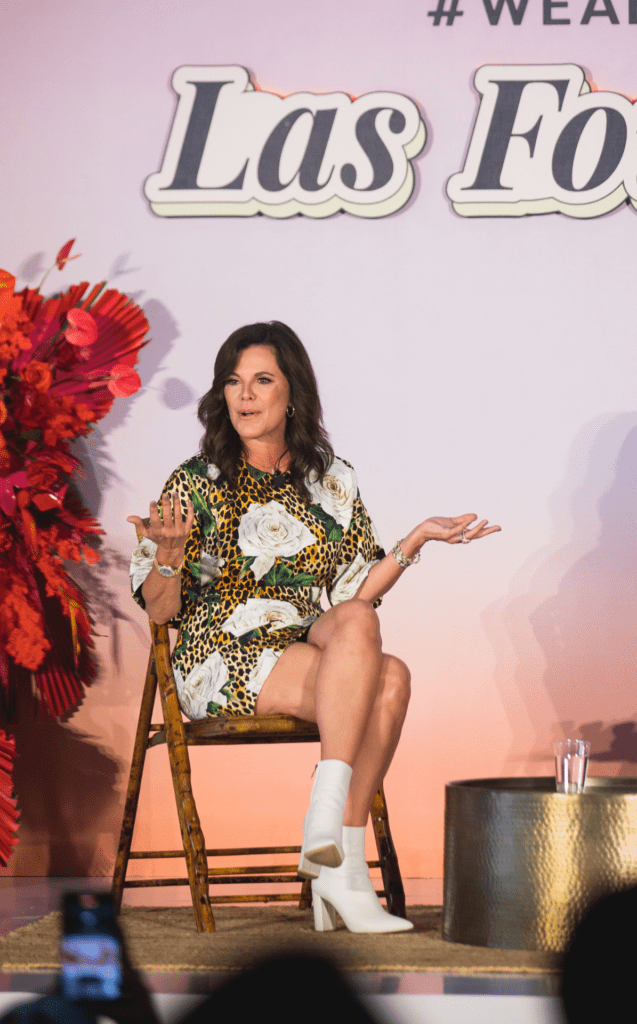 We kicked off the day with a quick introduction by #WeAllGrow Co-CEOs Ana Flores and Vanessa Santos, welcoming all 300+ guests on the main stage. The day continued with incredible conversations on the main stage. The first was a fireside chat with Patty Arvielo, #WeAllGrow partner, self-made mortgage mogul, and one of the most successful Latina founders and entrepreneurs in the U.S. She co-founded a billion-dollar mortgage company, New American Funding, from the ground up and entirely self-funded. She has become an empowering advocate for achieving the American dream and believes in supporting the next generation and helping them chart their path to success.
"When you fear it the most, that's when you know you should do it. You're going to do it," said Patty to the audience, who was soaking in her every word.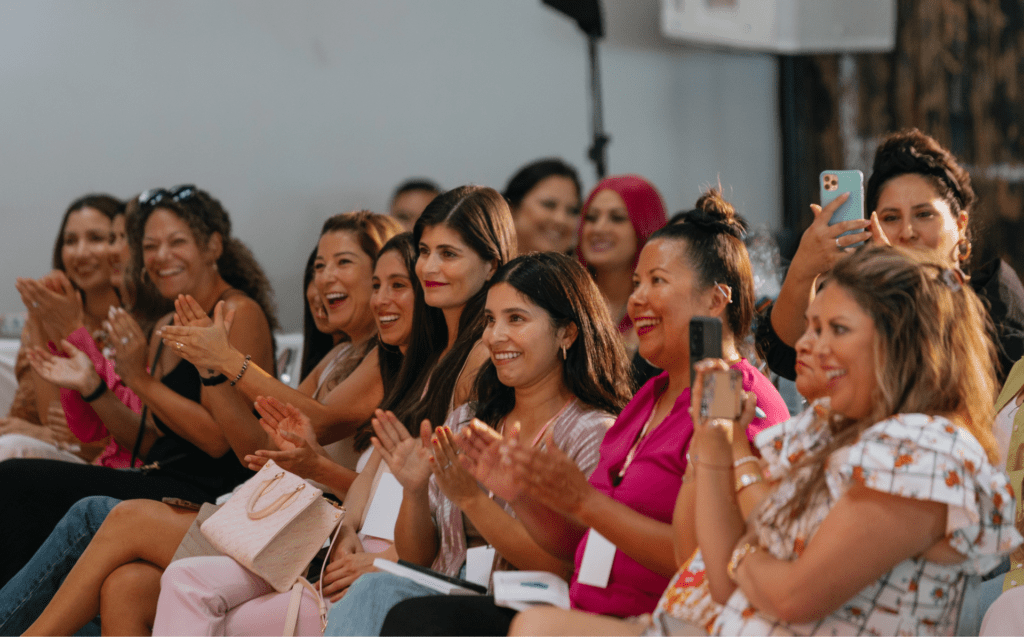 Following Patty Arvielo was a full stage for the 'How To Take Up Shelf Space' conversation, which featured incredible Jefas on stage talking about how they got their product on the market and in the hands of their comunidad.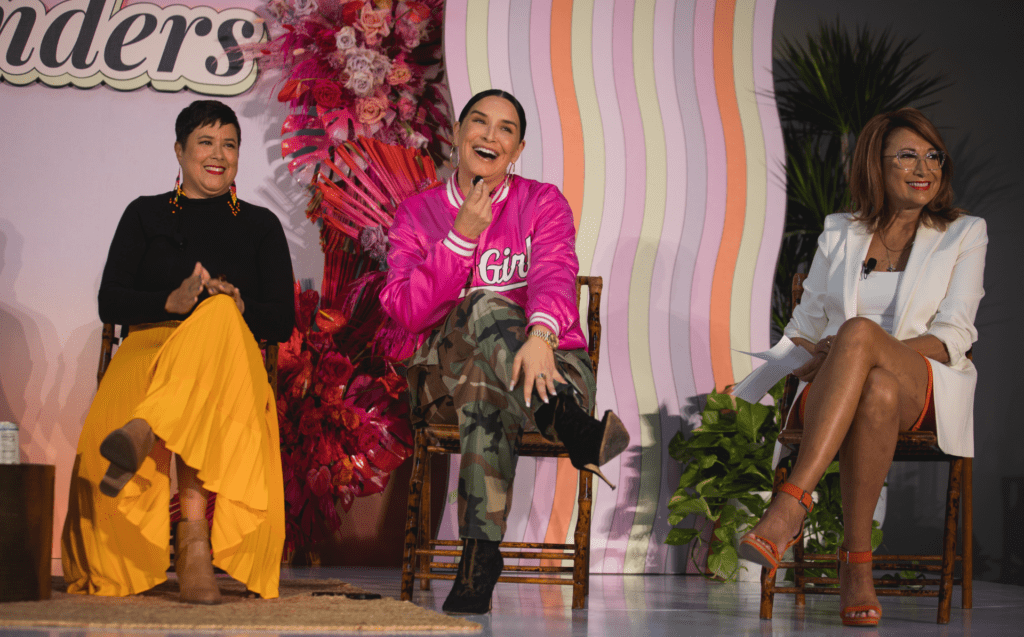 The main stage was abundant with potent conversations throughout the day exploring what it takes to build and sustain a business, the importance of leading with innovation, culture & purpose, and how to raise funds in comunidad!
"Community is key when building and sustaining your business," shared Katie Echevarria, the founder of FabFitFun.
"Once you know who you are as a brand and once you know what story you're telling and really, really know what your intention is, the opportunities will come," encouraged Lala Romero, founder of the LA-based clothing brand Bella Doña.
We also can't forget to mention an extraordinary talk by actress, producer, and jefa Julissa Calderón. Julissa shared how she built a business on a lifetime of journaling and manifesting to create the Dream and Manifest Journal Co. She knows first-hand the power of journaling to manifest your desired growth and has built a business to share the light with others.
"Whatever I give, I receive, and what I give is information. My sense of purpose is people, and to give to people, and I'm here for you all," said Julissa.
Outside of the main stage, breakout sessions were held on outdoor stages and touched on everything from Latinas in the Cannabis industry to the legal and financial essentials for a solid business. And our speakers were dropping truth bombs and offering individual advice to attendees.
"When these women come up to us after and have a million questions, I welcome it because I was that person in the front row at the panels asking a million questions," said Susie Plascencia, co-founder of MOTA Glass and Humo.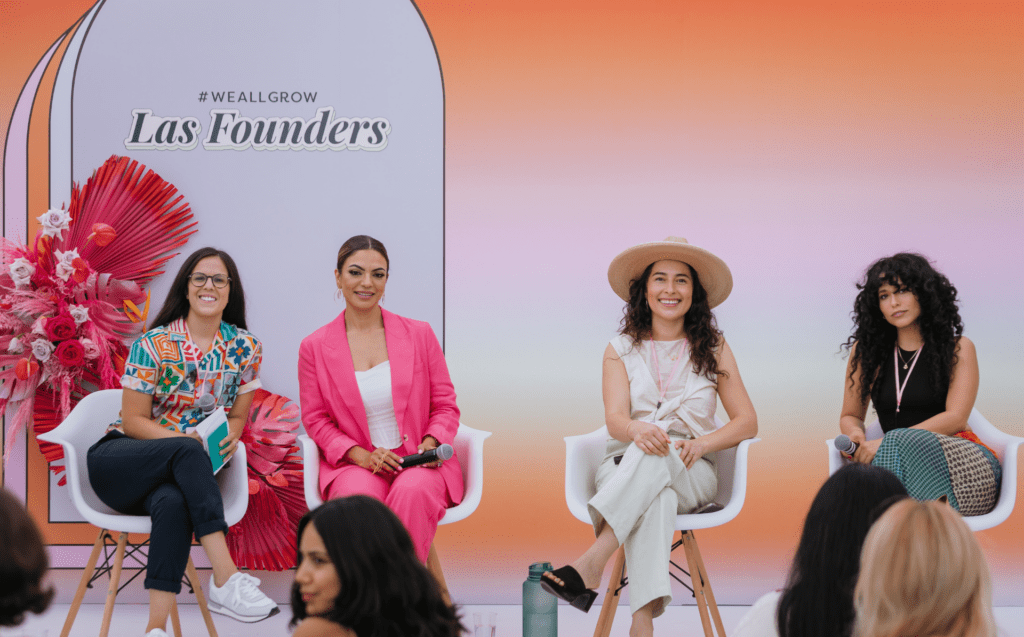 Thanks to our sponsors at Smashbox, attendees were able to sit down in the makeup chair and get beautified. And if you needed a new Linkedin headshot, we had Lily Ro taking shots of our attendees, thanks to City National Bank. It was truly a special day filled with so many goodies, learnings, and perks.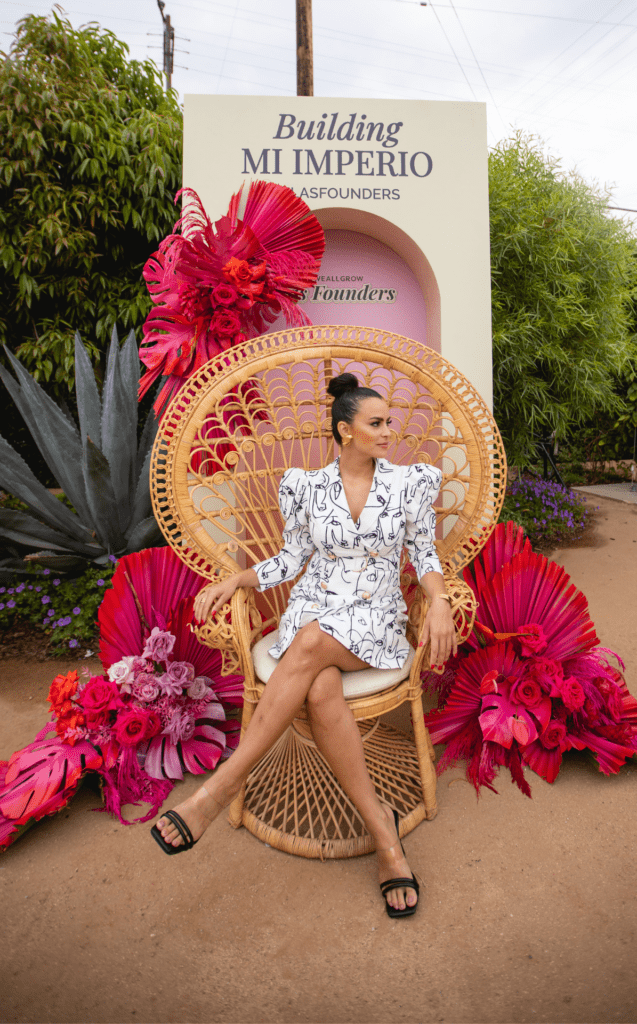 "Women in the Latine community are so open and transparent with their information. We are all here because we all have a goal."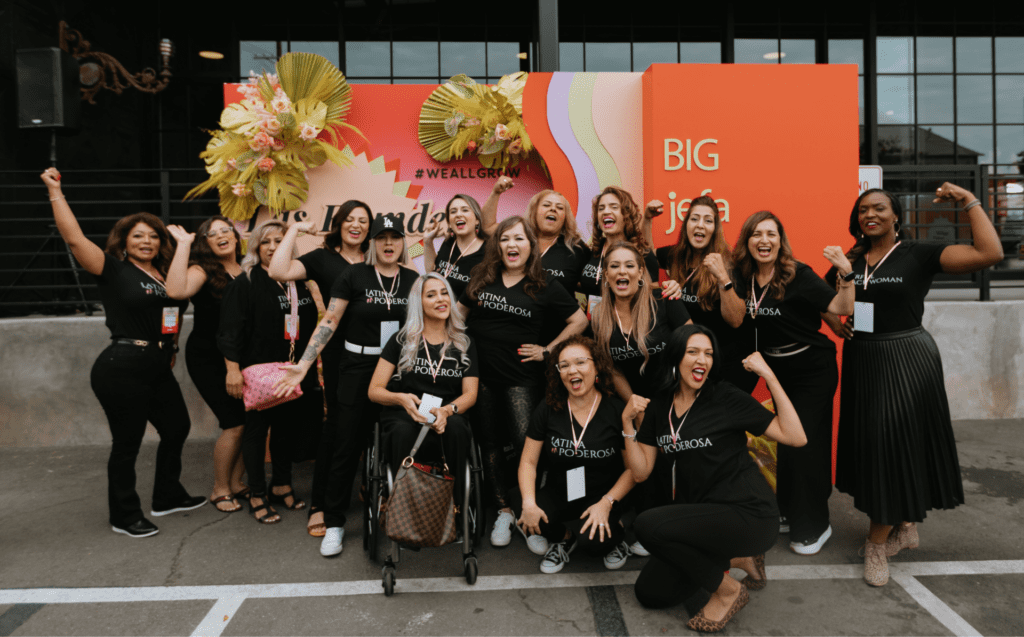 Johanna Annsick, the founder of the skincare company Lady Universe, came to Las Founders for the community. She works as a camera operator in the film industry during the day and often faces gatekeeping in white male-dominated spaces. But she finds that is not the case within the Latina community.
"Women in the Latine community are so open and transparent with their information. We are all here because we all have a goal. And I'm just so excited to meet other like-minded Latinas ready to share our highs and lows, take up space, and build community," she said.
Anissa Salazar, founder of Tecuane, mindful haircare with a scalp tonic inspired by her grandmother's recipe, found that only 6% of the luxury cosmetic space was Latine creators, and she wants to be part of changing that statistic. Changing that statistic means her business needs to thrive.
"I feel so relieved after being surrounded by so many Latina women that have done it. I think a lot of what we received at the event was inspiration, and that drive to keep going and not give up."
For many who attended the Las Founders event, the connections and inspiration that continue to linger will catapult them into the next phase of their business and life. And we are genuinely so excited to see the magic born at the event continue growing. But now is when the hard work truly begins.
"What I'm understanding now as my business grows is flow and inspiration are great places to start, but what is going to take you to the next level is discipline," said Linda Garcia, founder of In Luz we Trust.
"There are people out here that want to support you."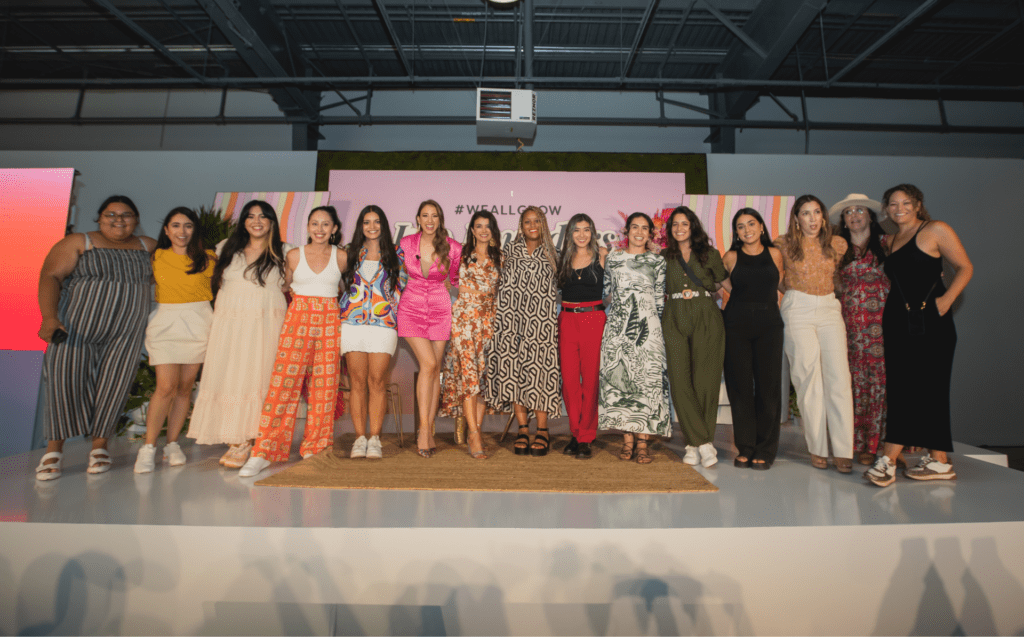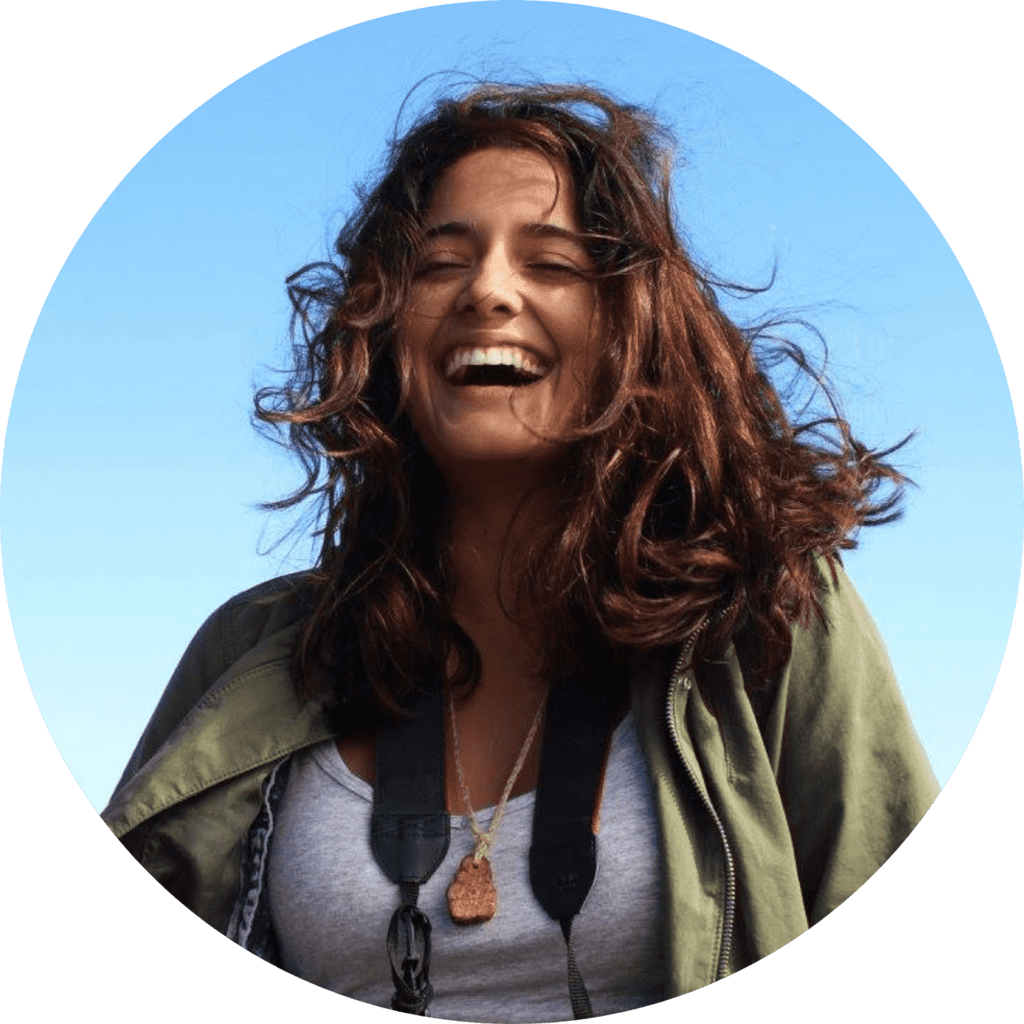 About the Author
Chantelle Bacigalupo
Chantelle Bacigalupo is #WeAllGrow Latina's Editorial Staff Writer. She is a Bolivian-American photographer, multimedia journalist, and activist based in Brooklyn, NY. Her work focuses on issues ranging across immigration, social & environmental justice, preserving Indigenous cultures, and reproductive justice.