BREAKING NEWS: Batgirl was murdered on August 2, before she even had a chance to live.
OK, I'm exaggerating, but only a little. It was announced this week that 'Batgirl,' which finished filming and was already in post-production, was killed by Warner Bros. 'Killed,' as in it will not be released theatrically or on HBO Max, despite the $90M investment already spent on the project. Directors Adil El Arbi and Bilall Fallah barely got a heads-up before the news was made public.
This death feels incredibly personal to us as a community that celebrates, supports, and amplifies Latina and Femme-Latine voices like Leslie Grace, who was cast as Batgirl. But, for us, it isn't just about killing a film already in post-production; it's about killing a promise of much-needed representation made to the Latine community. Leslie Grace was about to be the first Latina, and Afro-Latina at that, to lead a DC Extended Universe film. We were excited. We were ready to support. We were ready to celebrate.
But, no.
Instead, we get nothing, and why? "Batgirl was a casualty of new corporate strategy from Warner Bros. Discovery CEO David Zaslav, who opted to shelve the project to take a tax write-down on the $90 million film," multiple sources told the Hollywood Reporter. In other words, why bet on the success of a Latina-led film when you can get a tax break instead?
Imagine what it must have felt like for Leslie Grace when she heard the news. Still, she handled it with, you guessed it, grace.
"Querida familia! On the heels of the recent news about our movie "Batgirl," I am proud of the love, hard work, and intention all of our incredible cast and tireless crew put into this film over 7 months in Scotland. I feel blessed to have worked among absolute greats and forged relationships for a lifetime in the process! To every Batgirl fan – THANK YOU for the love and belief, allowing me to take on the cape and 0become, as Babs said best, 'my own damn hero!'
#Batgirl for life! 🦇" – Leslie Grace
We are not feeling quite as graceful or diplomatic, though. Seven months of work down the drain! A movie starring a Latina superhero unceremoniously dumped after the filming had already wrapped for a tax write-down?! No, just no! What a waste of an opportunity, a waste of resources, and a punch in the gut to those of us who were excitedly waiting to see an Afro-Latina Batgirl. There's already a Change.org petition that is gaining momentum, asking for the movie to be released.
What the number crunchers fail to realize is that investing in representation, diversity, and the Latine community is much more valuable than a tax write-down. The tax write-down may save them money in the short run, but truly investing in Latine representation and diversity across the board is where their future financial profits lay. Penny-wise, pound-foolish, much?
To add insult to injury, the death of "Batgirl" comes too soon after HBO Max—owned by Warner Bros.—pulled the plug on the second season of 'Gordita Chronicles,' a delightful show about a Miami-based Dominican family in the 80s pursuing the American dream their way. Not renewing the show makes absolutely NO SENSE, especially when it has excellent reviews, viewers love it, and it's freakin' good. So, why wasn't the show renewed? 100% on Rotten Tomatoes not enough to let studios know how successful their shows are?
"Live-action kids and family programming will not be part of our programming focus in the immediate future, and as a result, we've had to make the very difficult decision to end Gordita Chronicles at HBO Max," a spokesperson shared in a statement to Deadline. "The series earned critical acclaim and a loyal following, and we are proud to have worked with creator Claudia Forestieri and our two powerhouse executive producers, Eva Longoria — who also masterfully directed the pilot — and Zoe Saldaña, to bring Cucu's journey to the screen. We thank them and the talented cast and crew for creating such a heartfelt, groundbreaking show that connected deeply with a very important demographic."
If we are a "very important demographic," why cancel a critically-acclaimed show that has amassed a "loyal following" featuring said demographic in a short amount of time? Fine, don't make any new live-action and family programming titles, but don't throw the baby out with the bathwater. La muerte of "Batgirl" and "Gordita Chronicles" appear to have been caused by restructuring after the merger of Discovery and Warner Bros. was completed in April of this year. And despite efforts by a group of congress members urging the U.S. Department of Justice to investigate the proposed Warner Media- Discovery merger months in advance for possible violation of antitrust laws and reduction of diverse content, the merger obviously moved forward. On so many levels, it feels wrong to kill projects featuring Latinx talent when we are already so underrepresented. It makes us wonder how many Latines were in the room when the premeditated murder of these projects was planned. We're thinking few to none, and that's why representation on all levels matters.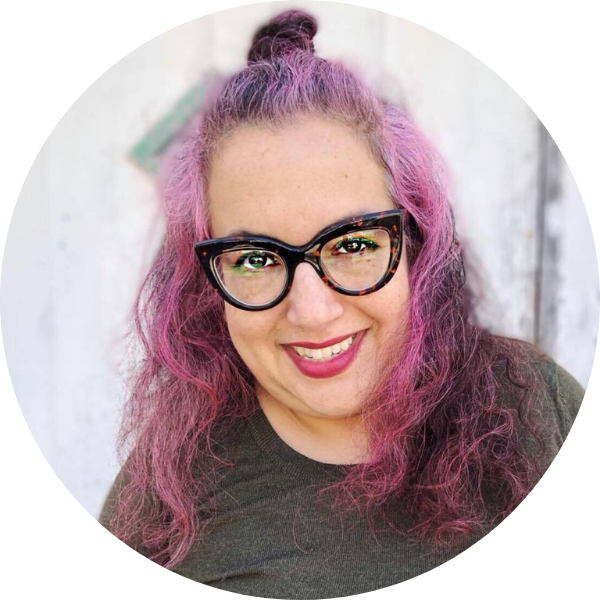 About the Author
Claudya Martinez is a writer and content creator with a sense of humor. She loves collaborating with #WeAllGrow. You can follow her at @byclaudya on IG.