Vanessa Hauc is an Emmy award-winning journalist that has courageously reported on the ground from the sites of environmental devastation fueling her devotion to educating the Latino community on the importance of protecting the planet.
Vanessa Hauc is an Emmy award-winning journalist and anchor at Noticias Telemundo dedicated to addressing the climate crisis. A native Peruvian passionate about social, cultural, and environmental issues, Hauc has been a reliable source of information for U.S. Hispanics by courageously reporting on the ground from Hurricane Maria in Puerto Rico to Hurricane Matthew in Haiti. Her passion for environmental issues inspired her to create "Alerta Verde," a segment on Noticias Telemundo dedicated to educating the Latino community on the importance of protecting the planet.
Her devotion to amplifying the importance of climate issues for the Latino community continues today as the director of the investigative unit on environmental issues at Telemundo Networks' "Planeta Tierra." In 2020, Hauc became the first climate journalist to moderate a presidential debate, highlighting climate change as one of the most critical issues among Latino voters. Her tireless efforts put her on the list as one of the ten Latinos leading on climate by HuffPost.
Vanessa Hauc is undeniably a Latina making an impact not just for the community, but for our Pachamama.
---
Astrology sign:
Gemini
How do you define being a Latina of Impact?:
I believe that we all have the possibility to be agents of change, and to have a positive impact on this planet. As a journalist, I know information is a powerful force of change. As a climate journalist, my mission is to inform, empower and inspire my community to live more sustainable lives.
How does your WHY play a role in your mission, vision, and work you do in this world?
For the past 18 years, I have been covering the climate crisis. After reporting on the unstoppable fires, the strong hurricanes, and the endless heat waves, I understood that this was the most important story of our times.
Seeing how our way of life is impacting all our ecosystems and fundamentally changing our planet deeply saddens me, but it was there where I found my purpose. I realized that I could be a powerful force of change and use my voice to tell the story of our planet and how we can all live more sustainably.
What is your vision for Latinas in your respective space, and how do you see supporting emerging Latinas who also want to make an impact like yourself?:
Storytelling is a very powerful tool to create awareness, today more than ever, we need journalists that understand the climate crisis and that are ready to tell the stories of how the way that we live is impacting all our ecosystems but especially to explain to our audiences how we can all be part of the solution. Our planet is going through an unprecedented transformation in our modern history. Climate change is impacting all areas of our lives, and in this transformation, information in Spanish will be vital. We will need many Latina Climate journalist to do this important job.
Follow Vanessa Hauc
Instagram:
Website:

---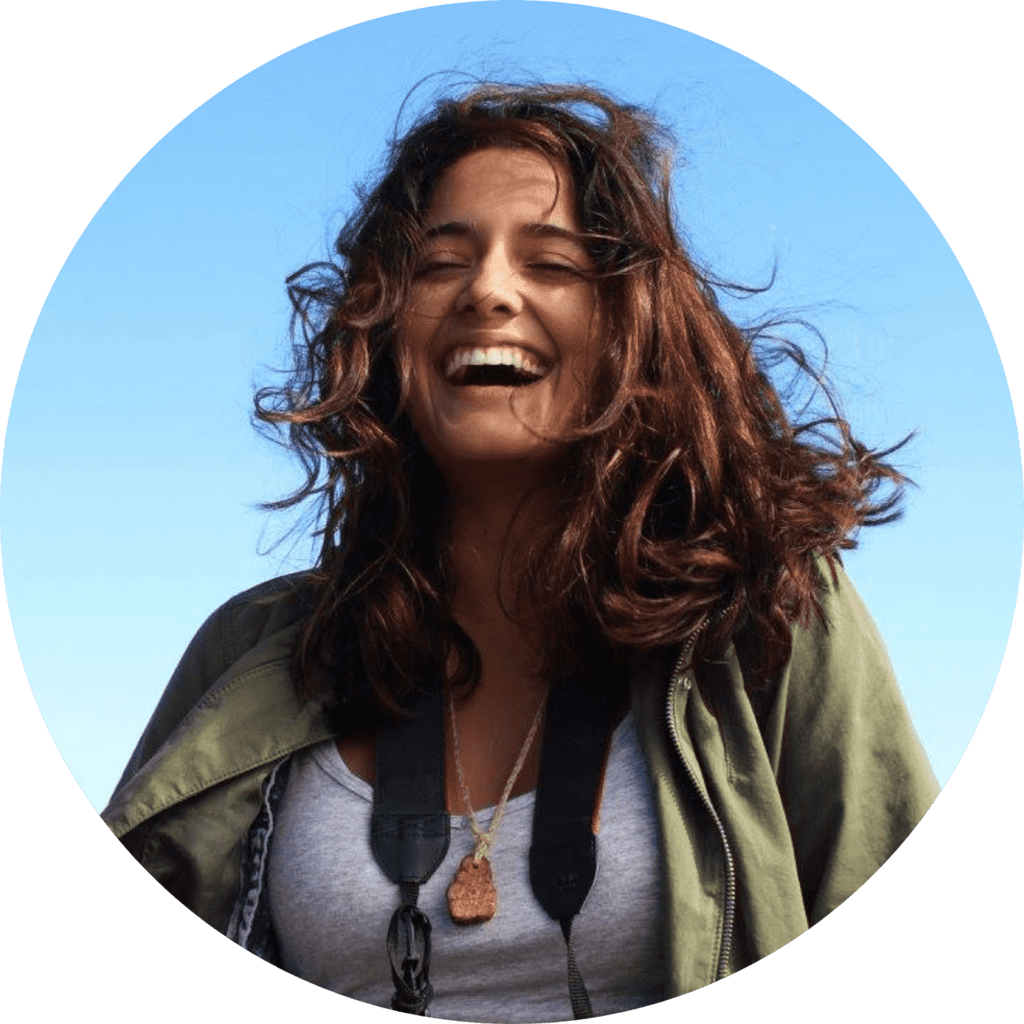 About the Author
Chantelle Bacigalupo
Chantelle Bacigalupo is #WeAllGrow Latina's Editorial Staff Writer. She is a Bolivian-American photographer, multimedia journalist, and activist based in Brooklyn, NY. Her work focuses on issues ranging across immigration, social & environmental justice, preserving Indigenous cultures, and reproductive justice. You can read more of her pieces here.