Ever since I could remember, I created businesses, came up with new ideas, and role-played with my siblings and cousins – creating these larger-than-life scenarios about our lives. When you grow up without many luxuries and conveniences, you lean in on your imagination to fill the gaps.
Growing up as a first-generation Latina in Washington Heights taught me a number of things. Still, one that has led me to where I am today is the earnest and transparent conversations that were being had about our culture and how to create opportunities for the community despite feeling marginalized and underrepresented in the mainstream business and media world.
Like many of us in the Latinx community, I grew up watching telenovelas. But, little did I know, they would actually serve as the inspiration for me to step into the roles that women didn't traditionally get to play because men occupied them. So from age five, I told my parents: "If I want to be a boss, I need to look like one!" So I requested only to wear suits.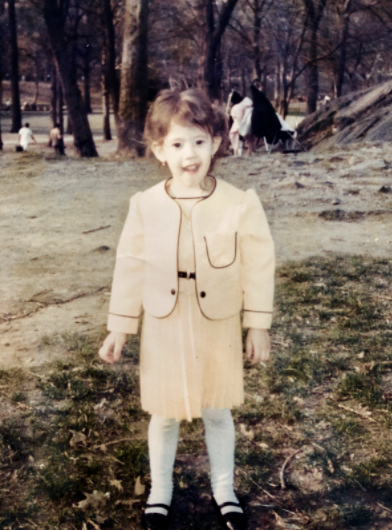 The more success I found in the traditional business world, the less I felt connected to my community. It always felt like a game of getting there first; otherwise, there won't be space for you. I also felt alone because no one looked like me or came from where I did. I longed for that belonging again, where you were unafraid to share your bread with your neighbor because you'd figure out how to get more. That sense of kinship that if one makes it, we all make it led me to create amazing opportunities for myself and other women of color who lacked support and access to spaces where we weren't being invited. With a thirst for creating more spaces where we can all thrive and perhaps also manifesting that reality, I discovered #WeAllGrow Latina through a mention of its founder and CEO, Ana Flores, on LinkedIn.
I had the great fortune of attending the 2019 #WeAllGrow Summit right before the pandemic, where I met Ana and other incredible Latinas. Being in that company made me proud, gave me the energy to keep advocating, and made it crystal clear that Latinas have significant buying power and massive socioeconomic and civic influence. Yet we are still underserved and only capture a small fraction of sponsorship and partnership dollars made available by global companies. The U.S. Latino population is growing six times faster than non-Latinos, and Latinos play a key role in economic growth as our buying power jumped to more than $1.7 trillion, getting closer to 2 trillion dollars. Yet, ad spending is only around $10 billion. Everyone says they want to support inclusion for women of color. They'll make announcements and pledge dollars to support the mission. However, I knew that much of that support was surface level and not nearly what it should be considering our contribution to this country's GDP and our global impact.
That is one of the many reasons I decided to join Ana and #WeAllGrow's Chairwoman Patty Arvielo's mission of expanding the community of visionary women who see challenges as blessings and are poised to impact the world. I also wanted to be part of this catalyst movement with a team of Latinas to lead the mission of creating opportunities for women who aren't being effectively serviced. So coming on as partner and Co-CEO of #WeAllGrow Latina is personal to me. My vision is to continue to elevate the voices of Latinas and support them in their entrepreneurial ventures, their life milestones, career pivots, and their mental wellness through the power of community.
Supporting Latinas is in our DNA. Despite the complex challenges that our world faces today and will undoubtedly continue to face, Latinas represent a growing social, economic, and political force that is optimistic, energized, and ready to create waves across a myriad of topics and industries. Latinas fuel this beautiful community, but it's in service to all. I'm proud and honored to have the opportunity to be in service to you, to the communities we serve, and to women who have that spark and are ready to create massive changes in their lives.
¡Pa'lante with purpose and perseverance, amigas!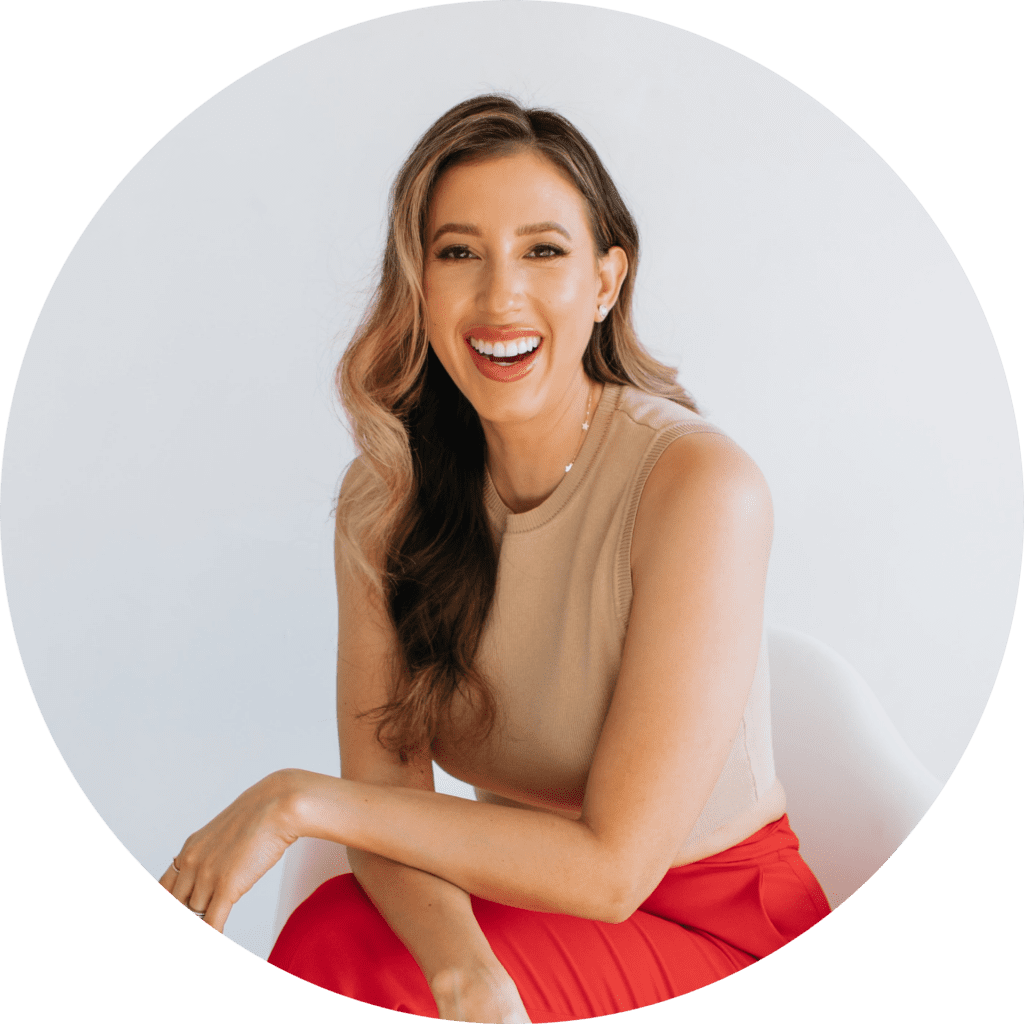 About the Author
Vanessa Santos is a product, branding, and strategy executive who has delivered award-winning digital solutions to startup and Fortune 500 companies. She is passionate about speaking on gender equality and guiding women-founded businesses to build powerful brands.