Kimberly Villatoro is not just a girl's girl – she knows how to carry the "when one grows, we all grow" flag high. As the VP, General Manager of two Estee Lauder Companies' brands, Smashbox and Glamglow, she has used her position and privilege to bring a whole community with her to the top.
As a born and raised Angelino, Kimberly Villatoro takes immense pride in representing her city, LA community, and fellow Latinas con dignidad. She has harnessed the power of her role at Smashbox and Glamglow to spotlight the communities that need it the most. However, the first generation Salvadoreña isn't just doing it for these two Estee Lauder Companies: she is doing it so she, her community, fellow jefas, and her family can have the luxury of choice.
Dreams Can Become Realistic Career Paths, Too
"It's a luxury to have a choice, and have that presence of mind and presence of self to say, 'I'm choosing to do this.' My daughter came to me recently and said, 'Mama, I think I want to be an artist.' And I was like, okay, tell me about why you want to be an artist. If I had said that to my parents, who would have been like, 'whoa, you want to be an artist?' There is that tinge in you as a parent where you ask if they are going to be able to be financially stable. But it's a choice that she's been able to at least fathom and won't get squashed down. Not that our parents squashed it down because of a lack of wanting us to do those things or wanting to squash our dreams. It just didn't seem like a realistic path based on where we were."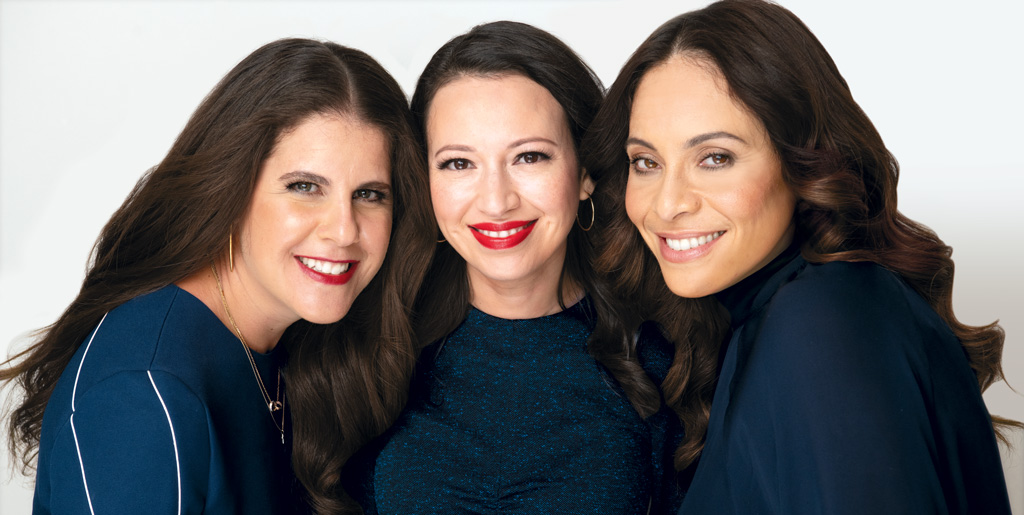 These "realistic paths" have limited many of us first-generation children of immigrants. Still, those same "realistic paths" wouldn't have allowed Kimberly to reach the heights that she's been able to achieve today, and instead, she's decided to dream big. First, however, she honors the sacrifice her parents had made for her to have a better life and be able to have the luxury of choice.
"When I told my father that I was becoming general manager of not one but two LA-based brands, he started crying. We were on a walk, I told him in person, and he started crying. He was like, 'I'm so proud of you.' And it was just like one of those moments. He's a very stoic man, as you know, most of our parents are from, particularly from Central America, because they endured so much just in they saw so much trauma. There's a lot of trauma in our history as Central Americans, so for him to have that reaction was huge."

Just as she's done for herself and her daughters, she's extended the same encouragement of choice for women to become the founders they were destined to be, extending beyond those "realistic paths" with the support of Smashbox. As of 2020, Kimberly has led the vision for the brand's external efforts to champion the community, small businesses, and creators and has tapped into fellow Latina jefas like Patty Rodriguez (founder and CEO of Hija De Tu Madre) and Julissa Prado (founder and CEO of Rizos Curls), and creating Jefacon together. Efforts like this have shown that the care for championing Latina-founded companies and creators isn't just a marketing tactic.
Embedding Your Career With Your Life Mission
As we scroll through our social media feeds, as consumers, we can see clearly when a DEI campaign is done from the heart or if it's just a marketing tactic. Do not underestimate Latine consumers. While brands know that Latine buying power is some of the strongest and most loyal dollars a brand can receive, Latines will immediately sniff out the brands that aren't doing it authentically. According to Adweek, the U.S. Hispanics' annual buying power is expected to exceed $2.5 trillion in the next two years—that growth is double the rate of non-Hispanics, according to the latest census figures. Kimberly knew that as a Latina with a seat at the table at Smashbox, she needed to put her heart into it and drive the message knowing the power of her community.
"You know, for me, it was a bit personal. It's a bit about professional mission writing, coming into both Smashbox and Glamglow. But particularly Smashbox, understanding that this is a brand that was born and raised in LA, same as me. And thinking about like, who are we? Who is our customer? What do they care about? Why should they care about us? We also took a step back, and just looking at what was happening in the Latine community, how the number of founders, not only founders of color, but particularly Latine founders, was doubling in size and continues to go on this crazy trajectory of growth."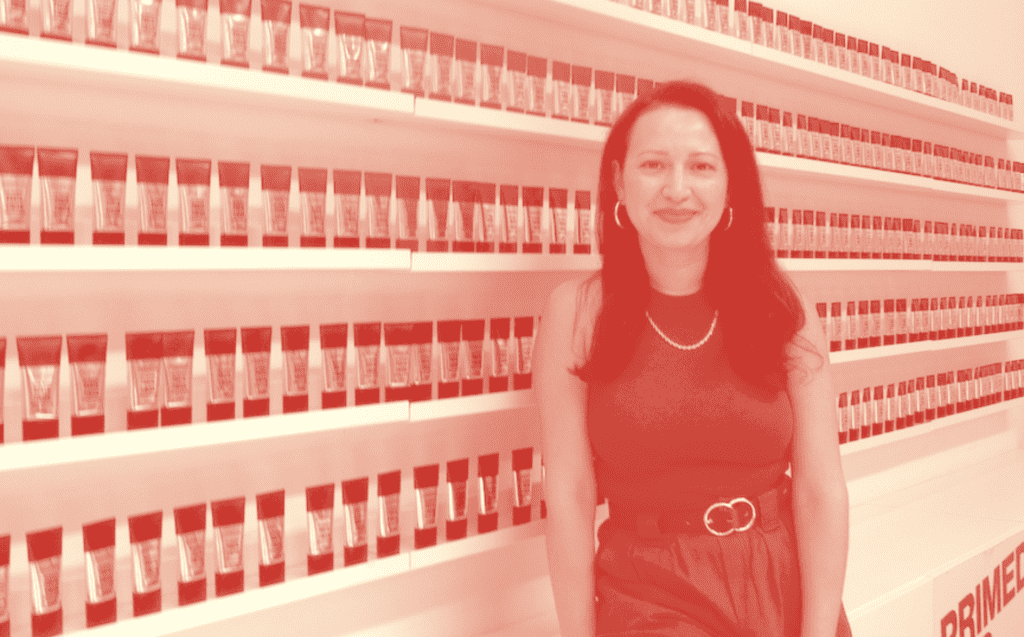 However, even with this crazy growth trajectory, the Latine community is the least funded and supported group of entrepreneurs and builders. According to the Stanford Latino Entrepreneurship Initiative, Latines are the fastest-growing demographic of entrepreneurs in the U.S., with the potential to add 5.3 million new jobs and $1.5 trillion to the U.S. economy in the coming years. Yet, as reported by CNBC, we are the most under-capitalized growth cohort in the U.S., with Latine-founded U.S. startups and companies receiving only less than 2% of all VC funding in 2021, according to Bain & Company.
Growth Through The Power of Community
"There weren't resources around that growth. So all of these ideas started to converge. I had been following Julissa and Patty personally, and their journeys and finding these two women with their brands, spoke to me as a Latina, spoke to me as an LA Girl. And there was something that we were building here at Smashbox by going back to our DNA and finding out what was the purpose of, why this studio was establishing? Who are we? The dots then started to click, and we said, there is something more that we can create here. How do we create this studio as a place where we can provide resources and support and build out a program that can help like dreamers and creators calm, and we can be a part of that? So what started out with we called it our Smashbox Open Studios program, it started during like the height of COVID."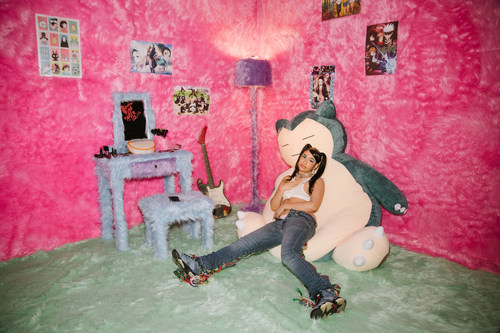 And this program has done so much for small creators. Smashbox has allowed up-and-coming creators and creatives to access the company's studios and mentorship from their creative director, head of product development, and heads of marketing to give people the resources to help their visions bloom.
And sure, a job is a job, but Kimberly ensures that what she does aligns with her mission as an individual. Kimberly has led this not only as a responsibility to her employer but to her community as a champion for them and her family.
"You asked me what does #WeAllGrow mean to you? For me, it's a responsibility. When one grows, we all grow – that notion of paying it forward and doing well for yourself and others and bringing others along that journey with you. Giving them that step up, showing them here's how you do what you do. To me, it feels like it's a call to action."
---