Favianna Rodriguez Giannoni is a multi-hyphenate artist who is regarded as one of the leading thinkers and personalities uniting art, culture, and social impact, paving the way for emerging Latina artists and voices.
Favianna Rodriguez Giannoni is not only a fierce interdisciplinary artist, cultural strategist, and entrepreneur, but is also regarded as one of the leading thinkers and personalities uniting art, culture, and social impact. Her art and work center on joy and healing, and address migration, reproductive justice, climate change, racial equity, and sexual freedom. Her message has reached the masses with creative partnerships, including institutions like Presidio National Park, Ben & Jerry's, Spotify, Old Navy, and Playboy Magazine.
Favianna has also used her voice to speak on these issues and has inspired audiences worldwide, including at the United Nations Climate Summit, Sundance Film Festival, Smithsonian, and Google. Currently, she serves as the President and co-founder of The Center for Cultural Power, an organization igniting change at the intersection of art and social justice, and she has been instrumental in building a cultural strategy ecosystem that supports BIPOC artists in the U.S. Her efforts have undoubtedly create an impact and have opened new spaces and opportunities for people in our community to create, and make their voices heard.
---
Astrology sign:
Libra
How do you define being a Latina of Impact?:
I define myself as a Latina of impact because I am someone who generates opportunities, resources, and beauty for people and the world. Through my artistic practice and my years of institution building, I have created hundreds of amazing jobs and opportunities for people who work at the intersection of art and social justice. In addition, I create beauty in the world through my artistic practice. I make marks and create objects that inspire people and provide role modeling to future generations. And finally, I create impact and the political arenas that are affecting our lives every day, from climate change to reproductive justice to racial justice. Through my work, I create tangible change for impacted communities.
How does your WHY play a role in your mission, vision, and work you do in this world?
When I was young, and I lived in a polluted community that was devastated by the war on drugs – I asked WHY it was that families like mine were living in this kind of environment. When I was a teenager, and I wanted to be an artist, my teachers introduced me to many white male European artists – I asked WHY was I not learning about women of color artists? My practice of asking critical questions about the conditions of the world and the conditions of my life and that of my community is what drives my work. I am so grateful to have been blessed with the gift of creativity because through my art, I can create alternative realities and make the impossible feel tangible.
What is your vision for Latinas in your respective space, and how do you see supporting emerging Latinas who also want to make an impact like yourself?:
My vision for other Latine artists, storytellers, and creatives is that we build cultural power and narrative power to heal from the impacts of colonization and help usher in a future for our communities that are just inclusive and reject old paradigms. I feel that we are in a very critical state as Latine people and that we have to heal from the past of what happened in our home countries – everything from the genocide of our Indigenous ancestors to the stealing of African bodies through the slave trade. The narratives that have dominated in our cultures are very harmful and have created generational impacts. I think it's very important for us as artists and storytellers to take back our cultural power and to be creative and expressive, and unapologetic. I wish that we find ways to do that and align with other justice movements to understand the power of our stories. And finally, I am really looking forward to us having visibility and representation in mainstream culture. We make up almost 1/5 of the population in the United States, and yet we are so invisible in all the cultural sectors. I want to empower the next generation to be bold and claim our power through art.
Follow Favianna Rodriguez Giannoni
Instagram:
TikTok:
Website:

---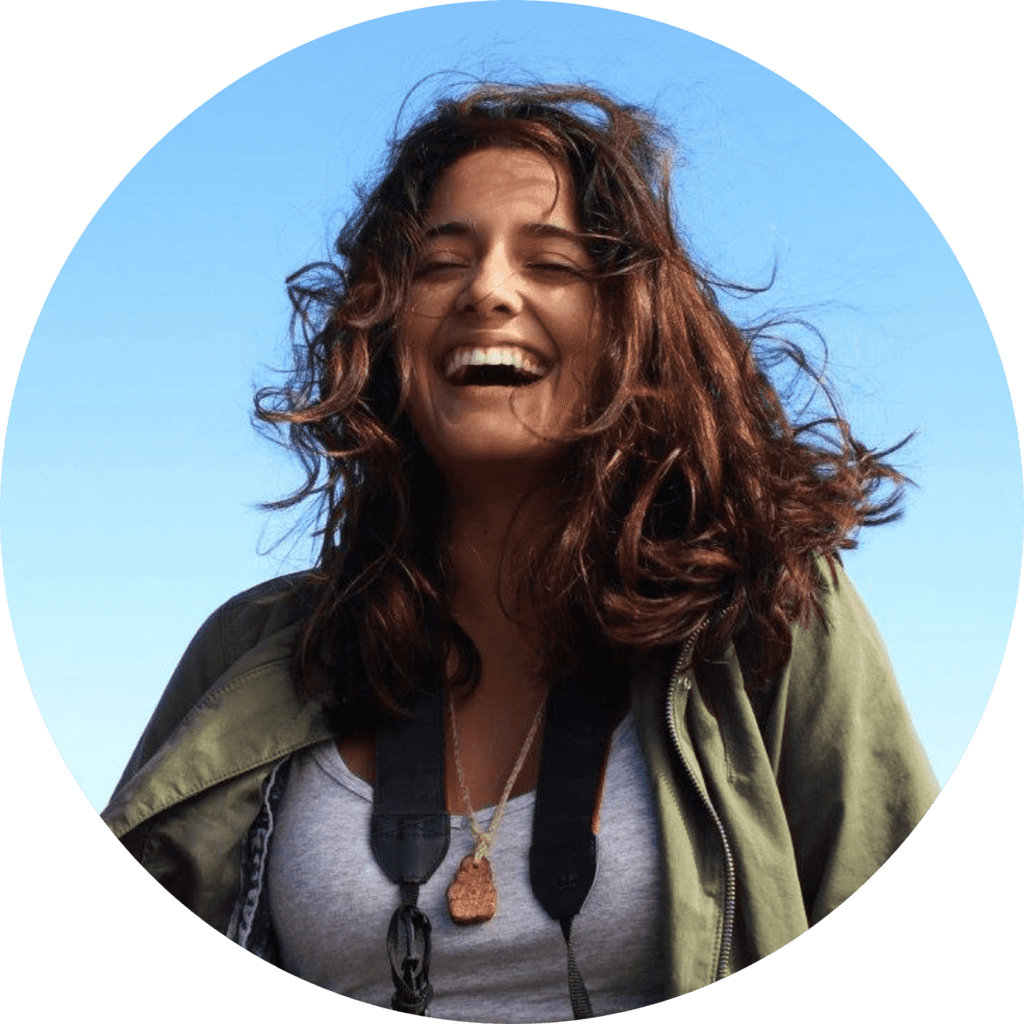 About the Author
Chantelle Bacigalupo
Chantelle Bacigalupo is #WeAllGrow Latina's Editorial Staff Writer. She is a Bolivian-American photographer, multimedia journalist, and activist based in Brooklyn, NY. Her work focuses on issues ranging across immigration, social & environmental justice, preserving Indigenous cultures, and reproductive justice. You can read more of her pieces here.