Thanks to people like trauma therapist Adriana Alejandre who are devoted to combatting mental health stigma and expanding access to therapy, breaking intergenerational harmful cycles in our community feels limitless.
Adriana Alejandre is a trauma therapist, consultant, and speaker with the mission to destigmatize mental health within the Latine community and make help more accessible. Each day, it feels less taboo to talk candidly about mental health, and that is thanks in part to people like Adriana, who has made it more accessible to Latines to find mental health that understands their experience and culture thanks to Latinx Therapy, a directory and bilingual podcast that destigmatizes mental health myths and provides education to combat the stigma through technology and in-person services.
In 2021, Adriana launched a community non-profit with a program called Therapy Dinero to increase accessibility to therapy services to more people. She also owns her own bilingual group practice, EMDR, and trauma therapy practice, focusing on wellness for Black, Brown, and Indigenous people. Her devotion to providing resources and services for the Latino community to break intergenerational harmful cycles makes room for each of us to step further into our power and mission, making her a mujer of impact.
---
Astrology sign:
Taurus
How do you define being a Latina of Impact?:
I define being a Latina of impact as someone that leads with their heart, listens with their soul, and gives healed pieces of themselves back to their community. A Latina of impact is someone that does not climb the ladder alone but instead brings others with them and amplifies their voice.
How does your WHY play a role in your mission, vision, and work you do in this world?
The pain and intergenerational harmful cycles I witnessed in my community and personally experienced myself motivated my current mission, vision, and work. My work is centered around awareness and community healing. Without this, we struggle with reaching our fullest potential, repeating patterns that no longer serve us, and teaching the next generation these learned behaviors that impact everyone's mental health. My WHY is beyond me. My WHY for educating my community about mental health is so that each generation heals a little more from their past while being led to live a more liberated future. Through the podcast, social media postings, directory of therapists, and speaking engagements, each platform is a storytelling opportunity to express the mission and vision.
What is your vision for Latinas in your respective space, and how do you see supporting emerging Latinas who also want to make an impact like yourself?:
In the field of psychology, my vision since launching has been to create spaces where we can be seen and heard outside of our therapy offices. Slowly but surely, we are achieving that by sharing our mental health stories and training and being able to relate to one another.
I would love to continue supporting emerging Latina therapists and speakers who want to make an impact, like myself, by opening spaces where we can connect virtually and in person. I think professional ways to connect are important, but so are events where we can further our healing, especially our inner child. Many of us enter this field because of our backgrounds and connections to mental health. I want to continue the dialogue about supporting one another and learning to engage in joy. It's hard work to be a therapist and speaker, but it is absolutely rewarding in every way to be part of someone's healing journey, and if I can help encourage more Latinas to join the field, I'm here for it!
Follow Adriana Alejandre:
Instagram:
https://www.instagram.com/latinxtherapy/
TikTok:
Website:

---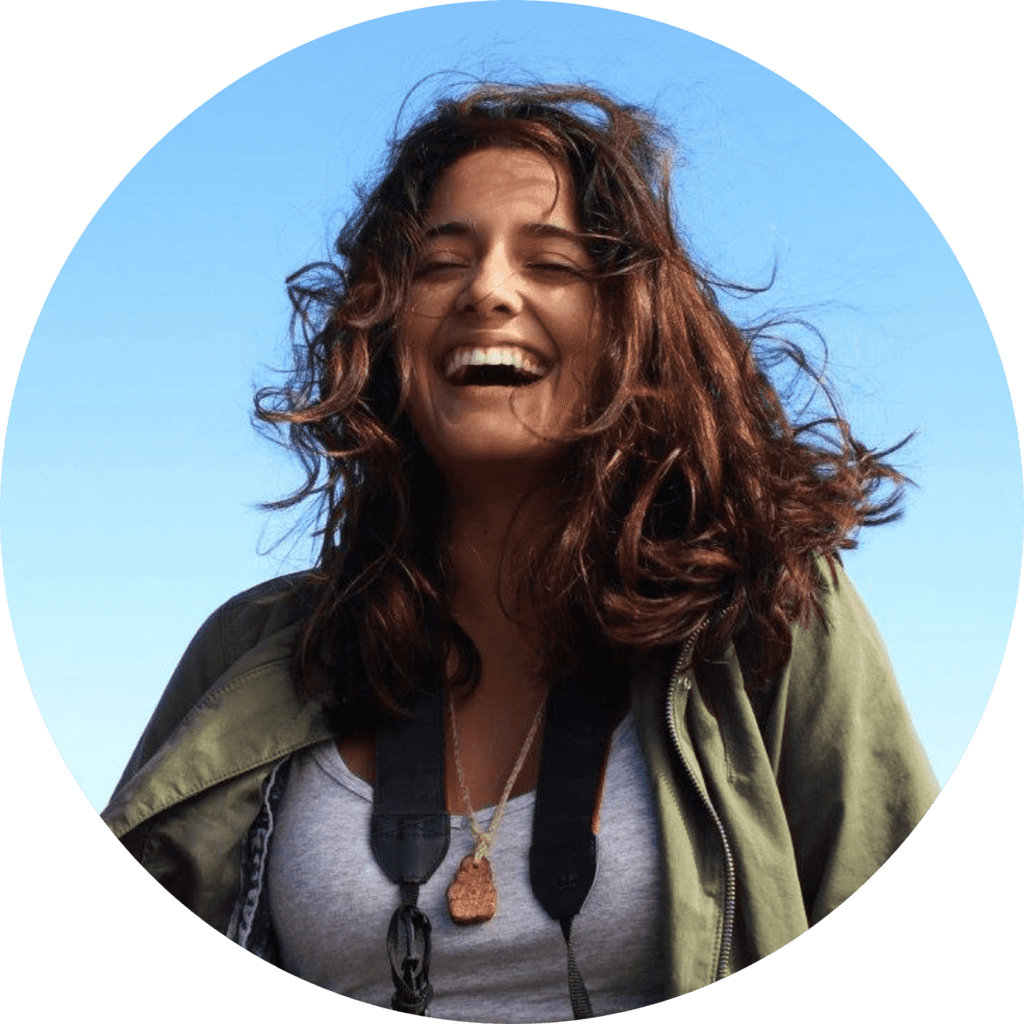 About the Author
Chantelle Bacigalupo
Chantelle Bacigalupo is #WeAllGrow Latina's Editorial Staff Writer. She is a Bolivian-American photographer, multimedia journalist, and activist based in Brooklyn, NY. Her work focuses on issues ranging across immigration, social & environmental justice, preserving Indigenous cultures, and reproductive justice. You can read more of her pieces here.