Six Storytellers graced the #WeAllGrow Summit stage to inspire us with the pivotal moments in their life that offered them the opportunity to change their lives for the better, and say "no" to say "yes" to themselves.
If you've ever felt like saying 'no' in your professional life but felt it came at a very high cost, you're not alone. Pure Leaf is on a mission to combat the pressure women across the nation face as they say yes to themselves.
Pure Leaf commissioned a first-of-its-kind nationwide survey to determine the "Cost of No" for women in the workplace, and the data was startling. Nearly 3 in 4 women think they'll experience adverse outcomes when saying "no" at work, and 2 in 3 actually do. Even worse, she risks losing up to $1,406 in future earning potential. The underrepresented minority (URM)* workforce, which includes Latinas, loses almost 40% more for saying no than other racial groups.

People everywhere deserve to say 'no' to create space for the things they want to say 'yes' to. So we partnered with Pure Leaf for #WeAllGrow Summit Sanctuary of Joy's sixth edition of the Storytellers event. Six incredible mujeres were selected to share their stories on the Summit mainstage with the theme "Saying NO to Say YES to Me." The videos of each woman's emotional story – listed below – will undoubtedly inspire you to say "No" so you can say "Yes" to your truth, path, and life.
Sometimes, the pressure to be grateful for everything that those before us did not have, means we feel uncomfortable saying no. But, after Erika achieves what feels like the American dream, she is forced to face a relationship where her intuition begs to be acknowledged, and she remembers that the most important person in her life is herself.
"Everything that you want is on the other side of courage." – Erika Cruz
Through her passion for samba dancing, Miriam is faced with the truth that one size does not fit all. By embracing and loving herself, she created a space for herself that the rest of the world wasn't going to do for her, thus inspiring us to stop sacrificing ourselves to fit into spaces that weren't made for us.
"I learned that I can carve my own way. That I don't have to fit, fit in, or hide." – Miriam Lara-Mejia
Entrepreneurship has a way of stretching you. Award-winning artist, designer, and inventor, Norma Rapko, shared her tumultuous journey as a small business owner, how it led her to heal childhood wounds, and take back control of her mission as an inventor. By believing in herself, she not only reclaimed her joy, but also healed her inner niña.
"You already have everything you need to succeed." – Norma Rapko
Bralmarys Batista is a Dominican content creator who said no to a job for not paying her what she deserved. Her courage to say 'no' has led her on a mission to empower women in her community by expressing themselves through fashion and lifestyle. Her story reminds us that in order to step into your self-worth fully, you must have a dose of truth and tough love.
"I had to believe in myself in order for others to start believing in me as well." – Bralmarys Batista
Perla shares a vivid look into healing generational wounds. As a mother of four kids, she takes us into the vulnerable spaces of anxiety and rage as a mother. In her commitment to change these patterns within her lineage, she shows us how she can prioritize her self-care to become a better parent for her children, herself, and the generations before and after her.
"I use it as a moment to prioritize my self-care. Not just so I can be a parent for my kids, but so that I could be better for me. And so that I can help heal the generations that come before me and after me." – Perla Farias
Eliana opens up about navigating a forbidden love. Her ancestors reminded her of the love she deserves – the love she's always been worthy of, even as a little girl. By listening to her guides and her intuition, Eliana was able to choose herself first and find herself on the other side as a renewed woman.
"I was saying 'no' to the old me that didn't know or believe that she deserved better. I said 'no' so I could say 'yes' to becoming a full woman." – Eliana Reyes
If you're looking to say 'No' to say 'Yes' to the things that really matter, apply to Pure Leaf's 'No' Grant Program.
---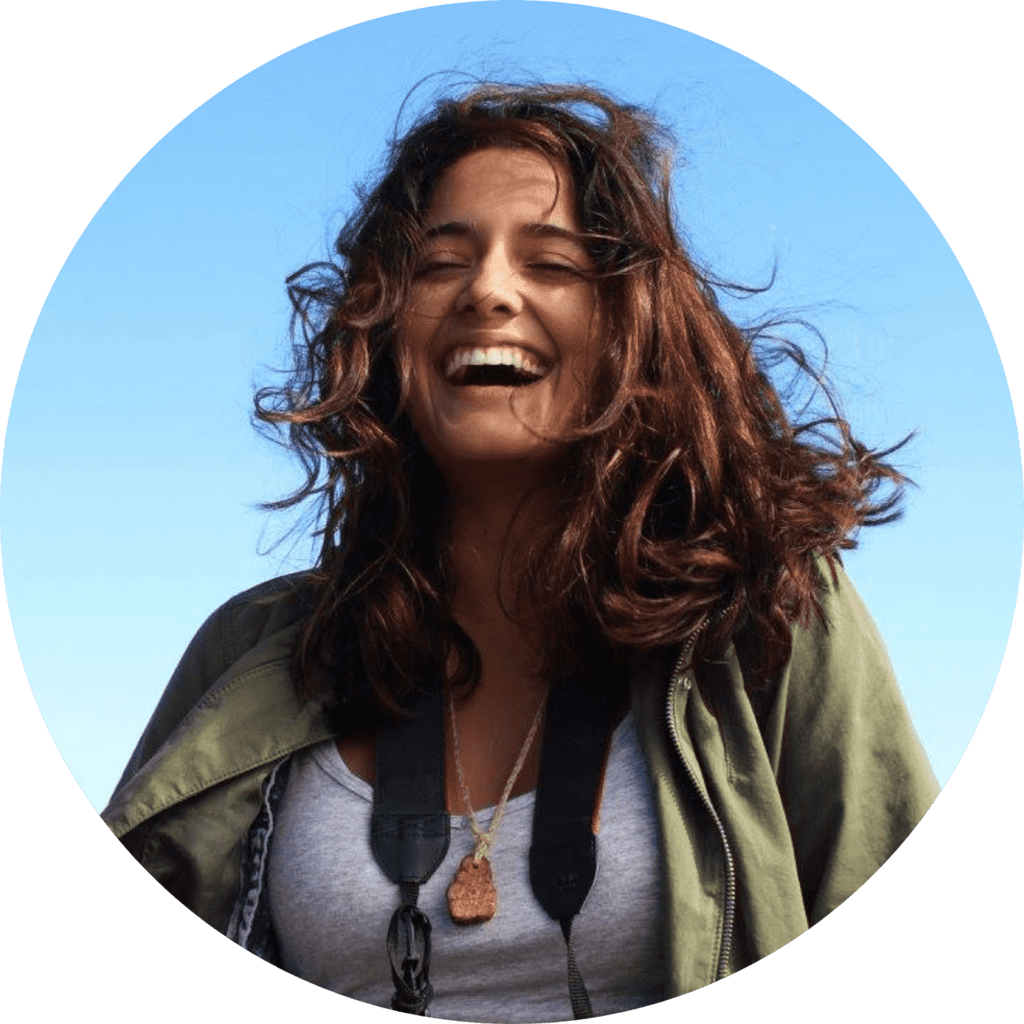 About the Author
Chantelle Bacigalupo
Chantelle Bacigalupo is #WeAllGrow Latina's Editorial Staff Writer. She is a Bolivian-American photographer, multimedia journalist, and activist based in Brooklyn, NY. Her work focuses on issues ranging across immigration, social & environmental justice, preserving Indigenous cultures, and reproductive justice. You can read more of her pieces here.