YOU'RE NEVER TOO OLD OR TOO YOUNG TO DO SOMETHING AMAZING
So that's why we invite you to join award-winning author and journalist Mariana Atencio for a three-part event series discussing ageism. Ageism is a concept that is often misunderstood and carries many taboos, especially within the Latina community. We honor beauty, honor success, and honor rites of passage, but we do so within a traditional expectation and constraint of age.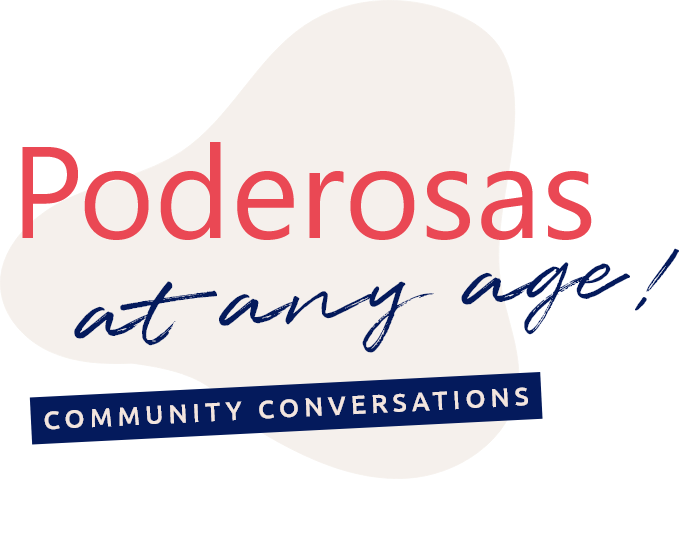 PODEROSAS AT ANY AGE COMMUNITY CONVERSATIONS, PRESENTED BY #WEALLGROW
WELCOMES SOME OF THE MOST PODEROSAS LATINAS OUT THERE WHOSE FEARLESSNESS AND DETERMINATION HELPED THEM REACH MOUNTAINS. THESE WOMEN OVERCAME THOSE TELLING THEM THAT "YOU'RE EITHER TOO YOUNG OR TOO OLD TO DO THAT…"
DREAM, BELIEVE, AND TAKE ACTION PORQUE TU ERES PODEROSA AT ANY AGE.
EXPLORE YOUR POTENTIAL WITH NEWFOUND PERSPECTIVES
Be part of what we lived each week through these powerful conversations. We peeled back life's layers and dived into core challenges faced by each poderosa when she proved her doubters wrong. 

Click and watch below what we lived through these 60-minute virtual gatherings.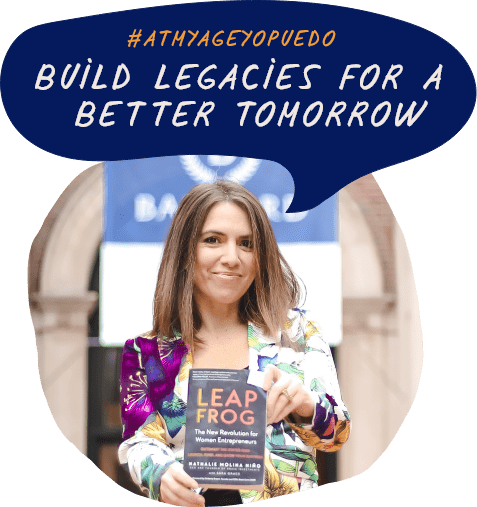 (COLOMBIAN-ECUADORIAN;
ENTREPRENEUR AND BUILDER
CAPITALIST)
In the discussion, we highlight overcoming the trials and tribulations of business ownership and how Nathalie was able to launch her first start-up at the ripe age of 20.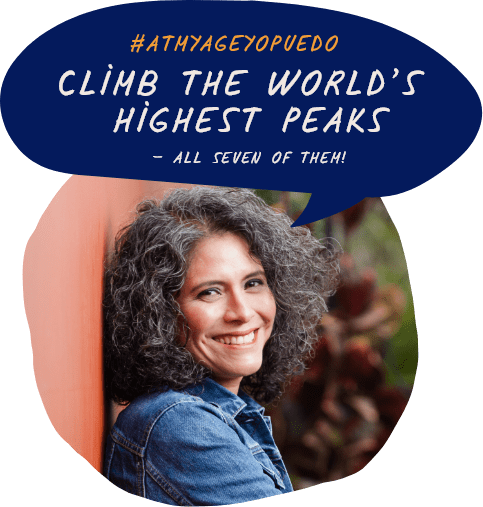 (PERUVIAN-AMERICAN;
EXPLORER, MOUNTAINEER, SOCIAL ENTREPRENEUR, AND TECHNOLOGIST)
During this dialogue, we explore the intersectionality of identities and age discrimination, and the healing power of activism.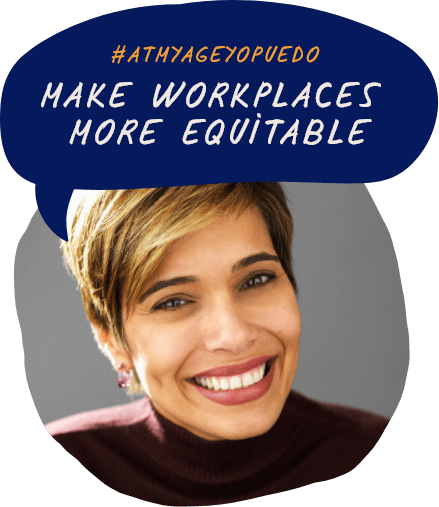 (DOMINICAN-PUERTO RICAN; CHIEF PEOPLE OFFICER FOR VICE MEDIA GROUP)
Throughout this conversation we highlight critical perspectives in empowering women of color and the policies that can support Latinas' growth in the workplace.
¿DÓNDE ESTÁN NUESTRAS PODEROSAS?
What mountain have you climbed when others doubted your ability? Join the conversations at #AtMyAgeYoPuedo #DisruptAging
Download these unique social media graphics to get you started in sharing your story.