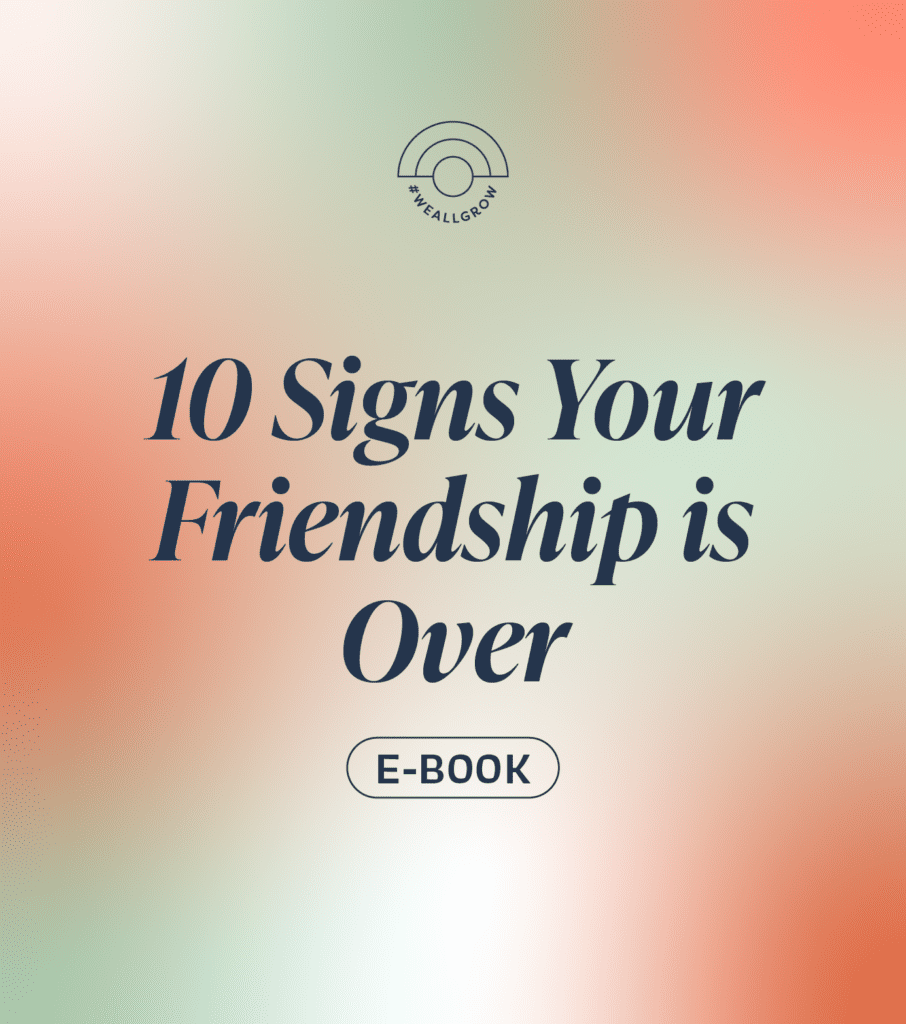 10 Signs Your Friendship is Over | e-book
To get access to this e-book, enter your information below:
An ebook to give you clarity and hopefully closure as you navigate complex friendships that matter to you.
*We value your privacy and you can opt-out of our newsletter at any time.
By entering your email, you're opting-in to receive updates from us. 
Please read our Terms and Conditions for more details.