We are only a few days away from the 2022 #WeAllGrow Summit! And while only some of our Amigas will be attending, we want to be sure you know all the ways you can still join in on the experience from wherever you are.
The #WeAllGrow team has poured true heart and soul into this transformational experience, and we are sure the energy will ripple beyond the confines of Palm Desert – the home of our Sanctuary of Joy! So, thanks to the digital world, we are sharing three ways you can relish in the joy, wisdom, and healing to bring the #WeAllGrow Summit right to your home. 
1. Tune In Virtually!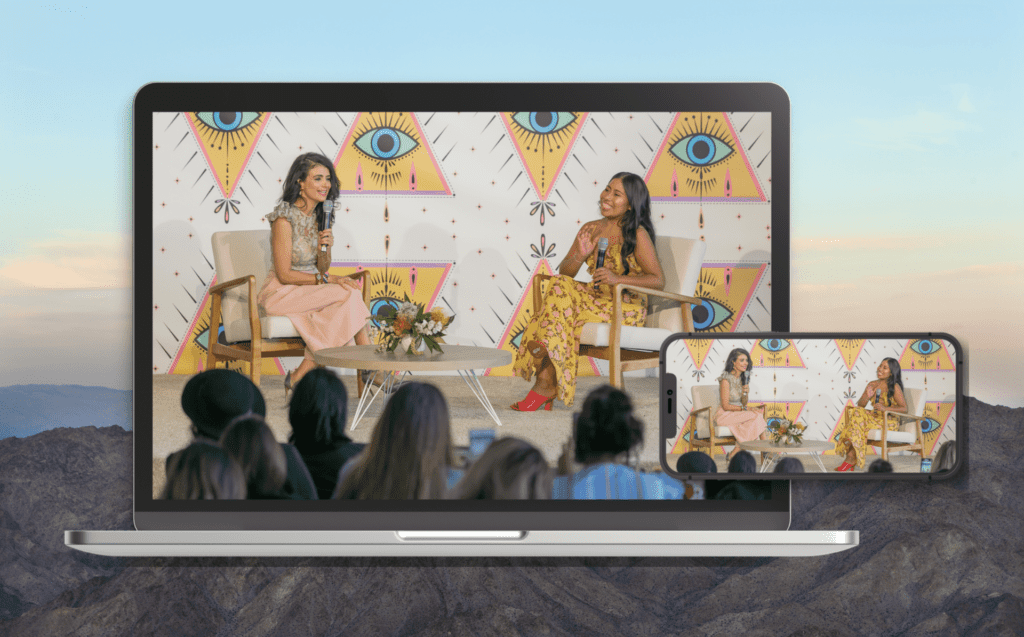 For the first time ever, you can tune in LIVE to the #WeAllGrow Summit and watch all the powerful conversations held on the main stage. Thanks to our amazing partners at LATV, we are grateful to offer this opportunity for FREE to our community. We have intentionally curated a program of diverse trailblazing Latinas that will inspire clarity and action. You can learn more about how to tune in here.  
2. Get a Behind-The-Scenes Look
There is so much more going on at Summit beyond the Main Stage, and you'll get to experience segments of it via the @weallgrowsummit Instagram, so be sure to follow. We have incredible partners like HBO Max Pa'lante!, Amazon, Pure Leaf, and Dove, to name a few. These sponsors have planned unique and intentional experiences with the #WeAllGrow Community in mind. You'll get a glance at the magic and hear from incredible Jefas, whose workshops and conversations might not be on the main stage.
3. Follow the #WeAllGrowSummit Hashtag
With 500+ attendees gathering to celebrate our cultura, our power, and our dreams together, there will be a lot of Summit content out in the ethers. Everyone's experience at Summit is different, so we encourage you to follow the #WeAllGrowSummit hashtag on Twitter and Instagram and get an inside look at the transformational event from all angles. We're sure you'll get an inside look at some key and fun moments on site!
Click here to follow the hashtag on Instagram and Twitter.

For more information on all panels, sessions, and speakers at this year's #WeAllGrow Summit, head to weallgrowsummit.com.
About the Author
Chantelle Bacigalupo
Chantelle Bacigalupo is #WeAllGrow Latina's Editorial Staff Writer. She is a Bolivian-American photographer, multimedia journalist, and activist based in Brooklyn, NY. Her work focuses on issues ranging across immigration, social & environmental justice, preserving Indigenous cultures, and reproductive justice.